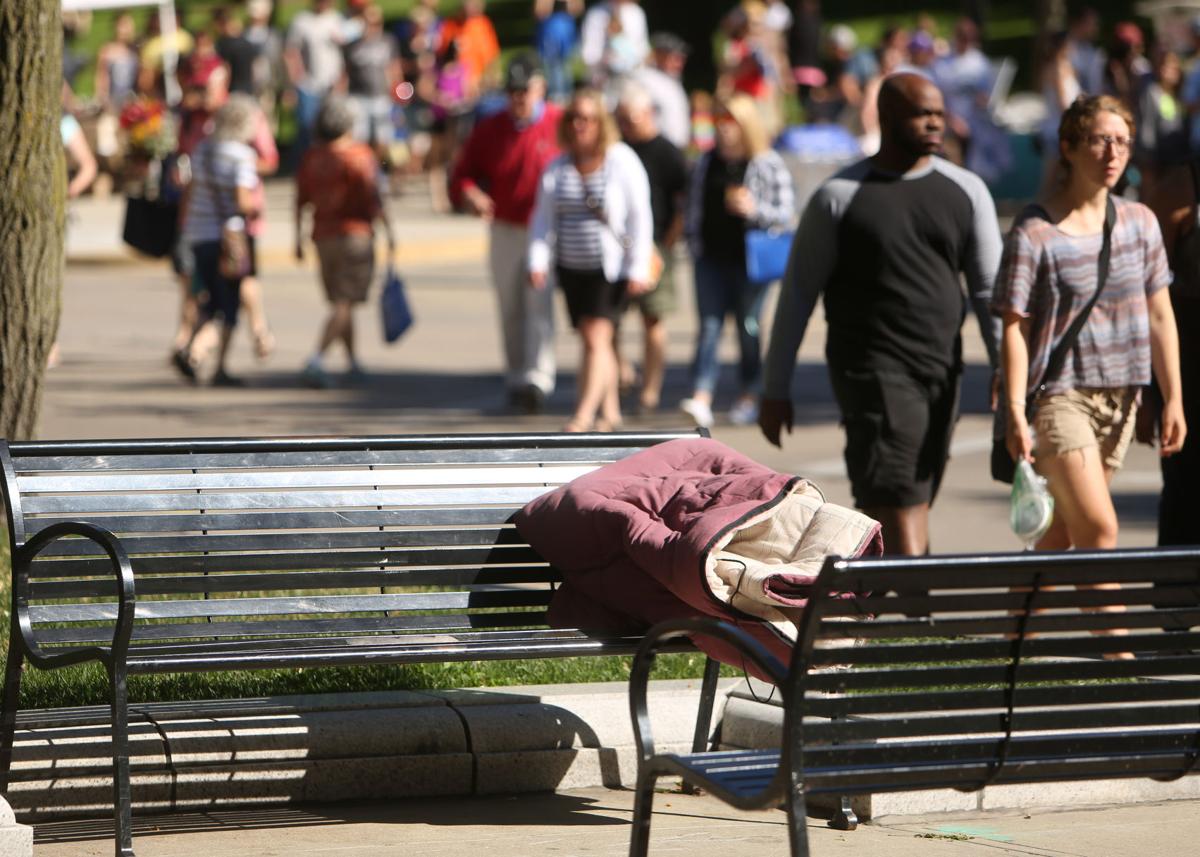 A controversial proposal making its way through city committees would bar people from sleeping or lying on Downtown sidewalks during the day.
The ban, proposed by Madison Mayor Paul Soglin, would be in effect from 7 a.m. to 10 p.m. daily.
Offenders would be given at least one verbal warning. After that, an individual could be subject to a $10 fine on the first offense and $25 for second and subsequent offenses within one year.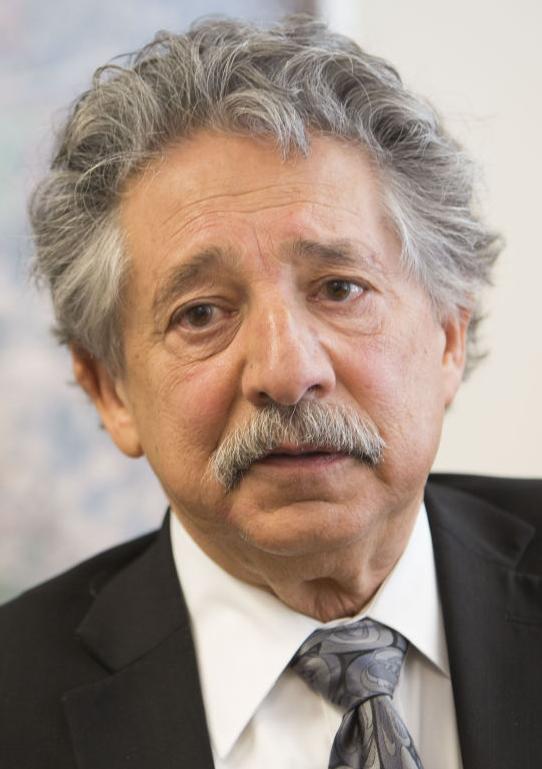 Soglin said the ban is needed to allow pedestrians to move freely through the Downtown area. People who sleep and lie on sidewalks "harm the public welfare," the proposal says.
Homeless advocates say such proposals criminalize homelessness and do nothing to help solve the problem. The proposal likely will come before the full City Council for discussion in September.
Separately, Madison police officers recently began issuing $439 citations to people sitting on a wall near plantings at a plaza at the top of State Street. The site is by Ian's Pizza where North Carroll Street dead ends in a cul de sac.
Capt. Carl Gloede, who leads the department's Central District, said the people congregating there with their possessions were blocking pedestrian movement and destroying vegetation in the planters. Also, there were fights, problems with alcohol and drug use, and reports of prostitution, he said.
"We hadn't been getting compliance with our education efforts, so we had to move on to enforcement," he said.
The citations are for violating a city ordinance that says "no person shall occupy any flower bed or area of plantings" or "injure, destroy or damage in any way any tree, shrub, flower or planting" in a public place. Gloede estimated that a handful of citations had been issued.
He said there are at least two other spots in the same general area where people can sit and congregate and not block pedestrian traffic or ruin plantings.
Homeless advocate Brenda Konkel called the situation almost beyond belief.
"It makes no sense to ticket people that cannot pay the tickets," she said. "And you can't jail people for being poor."