A small group of homeless people is responsible for a disproportionate number of nuisance violations in Downtown Madison, eating up considerable law enforcement resources, a new study finds.
The study also concluded that most homeless people are not routinely creating problems for police.
The study by the United Way of Dane County found that 34 homeless individuals racked up 607 ordinance violations in the central city in 2015. The financial costs to the community can be enormous.
A 2009 study by United Way found that 66 homeless people with multiple police contacts cost the community almost $3.4 million in one year for police time, mental health services, detox stays, hospitalizations and jail time. The organization is working on updating those figures.
Homeless advocates say such findings make a strong case for investing as a community upfront in housing and social services instead of paying the higher costs later.
Some in the core group of chronic offenders have become well-known to police over time, said Capt. Carl Gloede, who leads the Madison Police Department's Central District. Often these people are dealing with significant problems, such as substance abuse and mental illness, which make helping them extremely challenging, Gloede said.
"A lot of these chronic offenders have been offered and provided and worn through a lot of the networks out there to help them, either by choice or due to an inability to follow rules," Gloede said. "So they're back on the streets, some to the point where we can no longer find service providers to help them."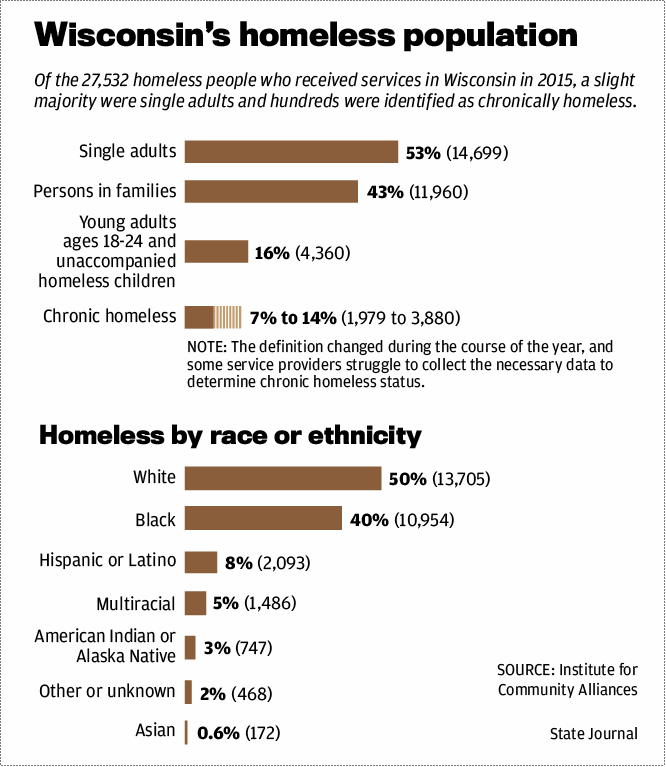 For the latest study, United Way analyzed all people cited for five or more nuisance-type ordinance violations in Downtown Madison in 2015. There were 290 of these chronic offenders, and together they generated 2,356 violations. Offenses included disorderly conduct, battery, trespassing and having an open intoxicant in a public space.
Of the 290 chronic offenders, 121, or 42 percent, told police they had no permanent address. These 121 committed nearly half of the total violations (1,149), and just 34 of them were responsible for 607 of those violations.
United Way then took the list of chronic offenders and cross-referenced the names with lists kept by homeless service providers. Only 9 percent of the chronic offenders had stayed at one of the city's nighttime homeless shelters in 2015.
"I guess you could infer from this that the people staying at our shelters are going about their business during the day and not coming into contact with police much, at least not at the chronic-nuisance level," said Martha Cranley, the study's author and director of community impact for United Way.
Put another way, the homeless individuals generating the most police calls are, by and large, not the ones already being helped by local service providers, said Karla Jameson, associate executive director of Porchlight Inc., the largest nonprofit provider of low-income housing in Dane County.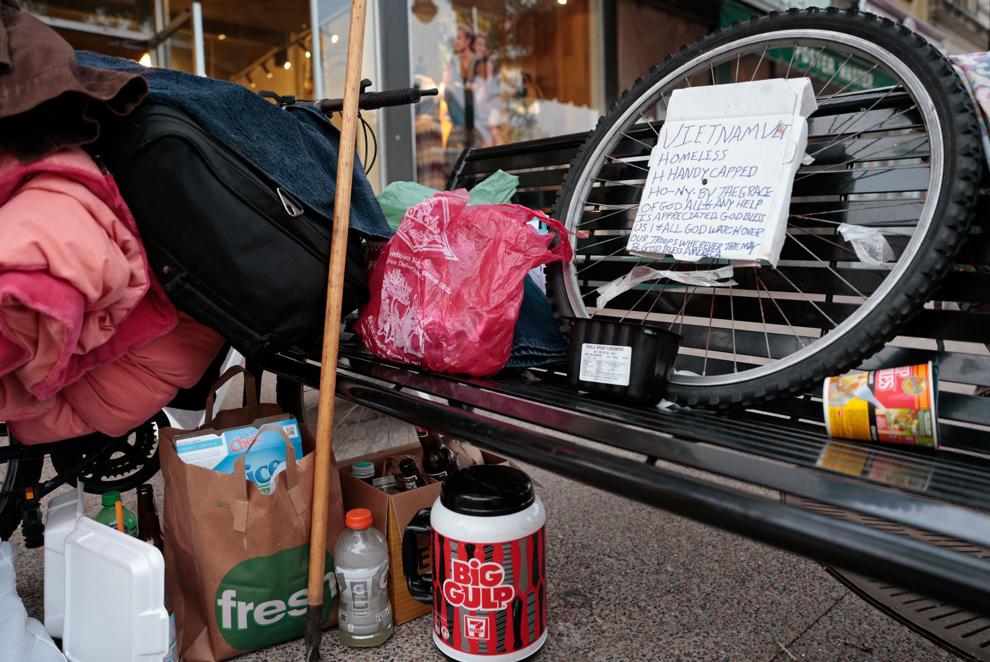 She agreed with Gloede that there are a few individuals on the list of chronic offenders who just don't want to engage with outreach workers or who have exhausted prior efforts. But she said a large takeaway for her is that there are dozens of other chronic offenders who are known to the police but not to service providers.
"These are people in crisis, yet they're not reaching out to us, and we're not finding them," she said. "We need to do a better job of helping them, both because of the large sum of money this costs the community and because it's the humane thing to do."
United Way also compared the list of 121 chronic offenders to a recently developed community list that prioritizes homeless cases based on the length of a person's homelessness, any disabilities he or she may have, and the risk of serious harm or death if the homelessness continues. Currently, there are about 700 adults without dependent children on this high-priority list.
Thirty-eight people showed up on both lists. A few of the 38 chronic offenders already have found housing through initiatives such as Rethke Terrace, which suggests that the community's efforts to find permanent supportive housing for the neediest homeless individuals are starting to pay off, Cranley said.
Rethke Terrace is a 60-unit building on Madison's East Side developed with federal tax credits and city and county money. It opened in May and provides subsidized apartments for single homeless adults and veterans. While more housing of this type is in the works, the demand still is expected to far outstrip the supply, advocates say.