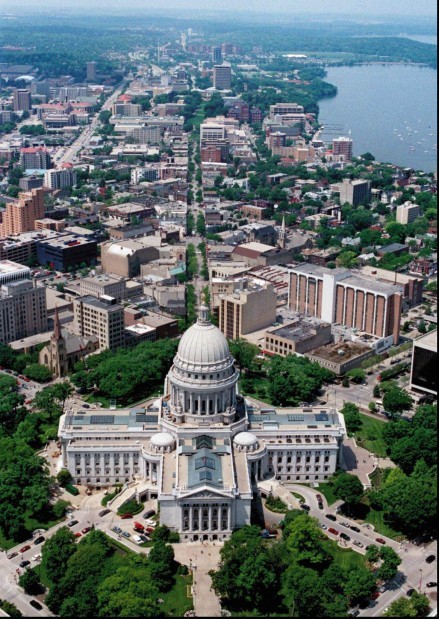 The Legislature shouldn't accept the flawed state budget that cleared a key legislative committee last week.
Among the changes needed:
State leaders recently learned state revenue projections are up. That's good news.
But a lot can change over the next two-year budget cycle. And that extra money hasn't come in yet.
Moreover, the Legislature's budget committee just endorsed a tax cut that's bigger in size than the higher revenue assumption.
We're all for a tax cut — but only if state government can afford it. Wisconsin has gone through too many budget crises in past years to risk another large shortfall in the future.
The state budget needs a conservative cushion. Republicans shouldn't retreat from the last two years of improving state finances.
Back when Republicans were in the minority at the state Capitol, they sharply criticized majority Democrats for stuffing the state budget full of non-fiscal policy.
The Republicans were right to object. But now that the GOP is back in power, they're doing the same thing they said they wouldn't.
The Legislature's Republican-controlled budget committee just endorsed a two-year spending plan with dozens of non-fiscal policy items.
The latest version of the budget would allow bounty hunters to roam Wisconsin, despite strong opposition from judges and law enforcement. It would evict a journalism center from the UW-Madison campus for perceived slights to lawmakers. It would ban local governments from placing residency restrictions on most of their public workers.
State policy that doesn't affect state spending shouldn't be slipped into the state budget to avoid public scrutiny and difficult votes.
The Legislature should pull all of the non-fiscal policy out of the budget so these changes stand on their own, receive public hearings and succeed or fail based on merit — not sneaky maneuvering.
• Accountability for voucher schools.
If more public money is going to be spent on private schools across the state, then those schools must be accountable to taxpayers.
That means requiring public access to detailed performance data. All voucher schools should report key measures and administer the same state tests as public school — not years from now, but right away.
And before a big expansion occurs, voucher schools should have to show more success for poor students. A tight enrollment cap should be maintained.
The Legislature's budget committee wisely gave public schools a bump in funding. And their proposal gives permission for more university-sponsored public charter schools.
The budget proposal helps rural schools with high transportation costs. It freezes university tuition and increases payment for foster parents.
Those are all good things.
Yet a new tax break for parents who already can afford private school isn't justified. Neither is the vindictive attitude toward UW System for having too large of a reserve fund when state government has too little.
The nonpartisan Legislative Fiscal Bureau's detailed analysis of the latest version of the state budget is pending. But already it's clear changes are needed.