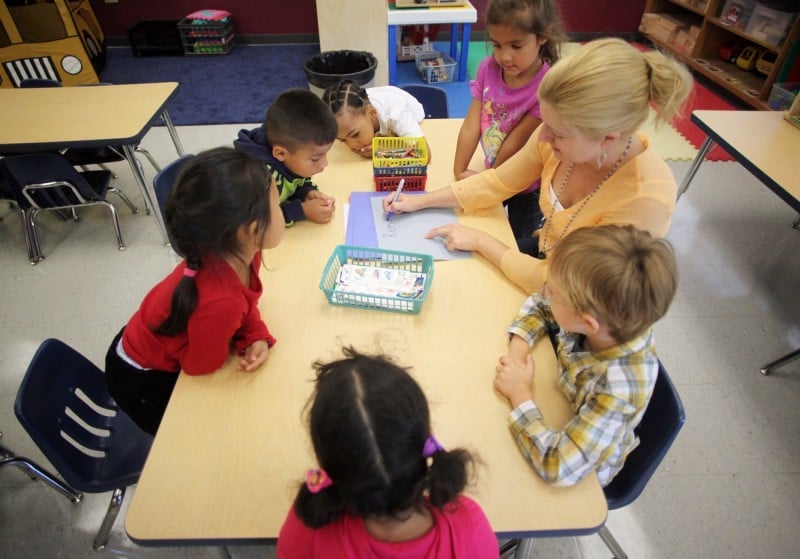 Here's the bottom line on public schools in Wisconsin after a big cut in state aid to K-12 education: 
• The kids are mostly all right.
• The teachers are smarting from smaller paychecks.
• The full impact of the two-year, $750 million cut won't be known until next school year.
That's what a recent survey of Wisconsin school administrators suggests.
The Wisconsin Association of School District Administrators surveyed more than 80 percent of districts across the state in early fall. The results are being cited — and exaggerated — in a variety of ways. The Democrats and unions suggest the sky is falling. Republican Gov. Scott Walker pretends all is well. 
And the political spin will only speed and sharpen if Walker faces a recall election next year as expected.
You have free articles remaining.
Here in Madison, the School Board avoided teacher layoffs, launched a 4-year-old kindergarten program, opened a new middle school and gave teachers raises based on years of experience.
Yet teachers in Madison still took a hit in take-home pay because they are now contributing to their pensions. 
That financial burden shouldn't be ignored or minimized. Yet many private sector workers have fared a lot worse in this challenging economy. And thanks to Walker's budget, homeowners are finally getting some property tax relief.
As for next school year, Madison is "well-positioned for the future," according to its assistant superintendent for business services. That's because the local School Board can still require its employees to contribute to the cost of their health insurance, and the district has some unused taxing authority.
The WASDA survey didn't specifically explore how many districts across the state have similar flexibility for next year. But the survey did find that a net 3,368 education positions — nearly half of them teachers — have been shed across the state this year.
That's a lot more than in recent years, which is disturbing. But there's more to the story: If you remove a few of the big school districts, such as Milwaukee, that didn't or couldn't require their employees to contribute more to pensions and health insurance — meaning they didn't use the "tools" Walker gave them to absorb state aid cuts — staff reductions are relatively small. 
According to the WASDA survey, 75 percent of Wisconsin students in kindergarten through third grades, for example, have the same or reduced class sizes. The survey also shows little change in course offerings. And the number of students per teacher, librarian and counselor is basically the same.
Yet the huge percentage of students struggling to graduate from Milwaukee Public Schools now have hundreds of fewer teachers. That can't help efforts to boost performance. And a lot of school districts across Wisconsin expect more difficult budgets next year. 
So the jury on Walker's state aid cut is still out. And the evidence of good and bad effects is less dramatic than either his supporters or detractors admit.