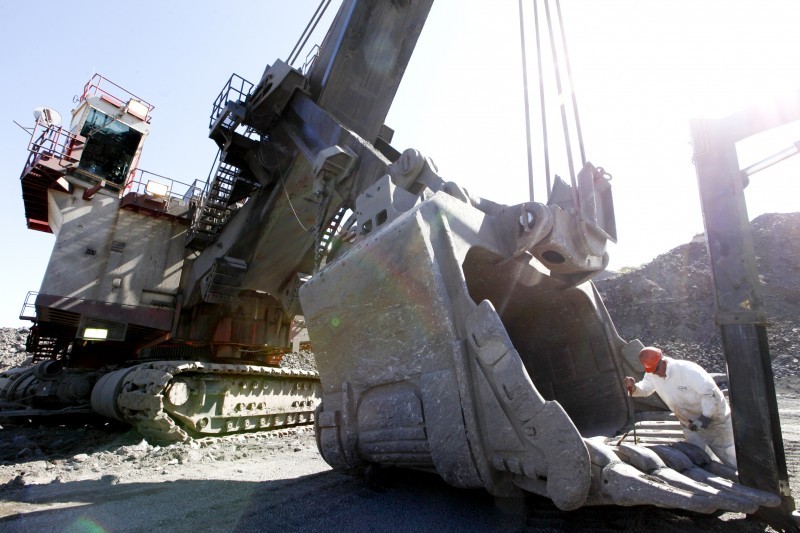 The public backs a mine and the economic boost it will bring to northern Wisconsin, according to a Marquette Law School poll released last week.
Bipartisan support for enabling legislation also is growing in the Legislature.
Even some environmental groups now support a mining bill by Sens. Dale Schultz, R-Richland Center, and Bob Jauch, D-Poplar.
Schultz is a key swing vote in the Senate, which Republicans control 17-16. Jauch represents the area where the iron ore mine would locate in aptly named Iron County, about 260 miles north of Madison.
So let's get this done in a smart and timely way. The Legislature's session is fading fast. Gov. Scott Walker should have the mining bill on his desk by spring.
Careful negotiation is still needed between the Senate and Assembly.
You have free articles remaining.
Schultz and Jauch would give local governments in mining communities more money upfront to deal with the mine's impacts on roads and other public services. That makes sense. Schultz and Jauch also would give the public more say in mining applications.
Yet the Assembly version of the bill gives mining companies — such as Gogebic Taconite, which is seeking the big mine near Hurley — more certainty that the state will make a decision within a year. Schultz and Jauch want a longer, less specific timeline with "off ramps" that create too much potential for needless and costly delay.
While some Democrats seem to have an open mind on the proposal, too many seem stuck in a position of saying "no" to anything — even though a miner is on our state flag and the industry has employed generations of citizens.
"Mining is critically important to Minnesota's economy and to the well-being of our communities across the iron range," Franken said. "After meeting with steelworkers from across the range and company officials ... it's reassuring to know that there is a lot happening that has the potential to create badly needed jobs now and into the future."
At the same time, too many Republicans seem willing to rubber-stamp any mining legislation in Wisconsin, regardless of threats to the environment and public input.
Schultz, Jauch and GOP leaders in the Assembly should keep digging for a balanced bill to approve.