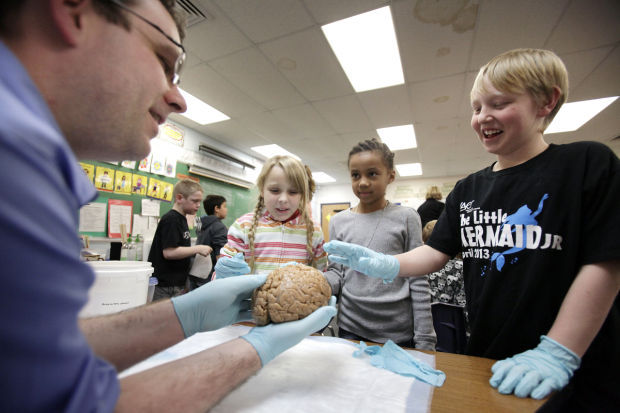 Wisconsin has 243 charter schools.
Every one of them is a public school.
So don't buy the "privatization" scare tactics surrounding legislation to expand chartering options across the state. Charter schools aren't privatizing public education. They're invigorating public education by trying new approaches to learning.
Charter schools cost the public less per student than traditional public schools. They often serve higher concentrations of minority and low-income students. And they are accountable for better results.
Local school boards have authorized the vast majority of charter schools in Wisconsin. Only UW-Milwaukee, UW-Parkside in Racine, Milwaukee Area Technical College and the city of Milwaukee are able to establish charter schools without local school board support.
You have free articles remaining.
Assembly Bill 549, which received a public hearing last week at the state Capitol, has many provisions. But its main effect would be to let more public colleges and universities launch charter schools independent from local school districts.
Why wouldn't we trust UW-Madison, Madison Area Technical College and other state universities and colleges to authorize charter schools if they want to? Many of them are dedicated to teaching the K-12 teachers of the future. Let them try new approaches to instructing and learning if they wish — in ways they might not have the freedom to pursue within a local school district.
The number of independent charter schools popping up if AB 549 were approved would likely be small. Yet the impact on student achievement could be significant over time.
Regional education service agencies, known as CESAs, would be able to authorize charter schools, too.
Public charter schools are not voucher schools, which are private and often religious. That's an important distinction too often ignored or misunderstood. The controversy surrounding private voucher schools shouldn't infect the public charter school debate.
AB 549 still needs some work. We oppose, for example, its attempt to reclassify charter schools in local school districts as magnet schools, which could jeopardize federal grants.
But mostly the bill offers solid ideas for encouraging more innovation within — and for — the public education system.