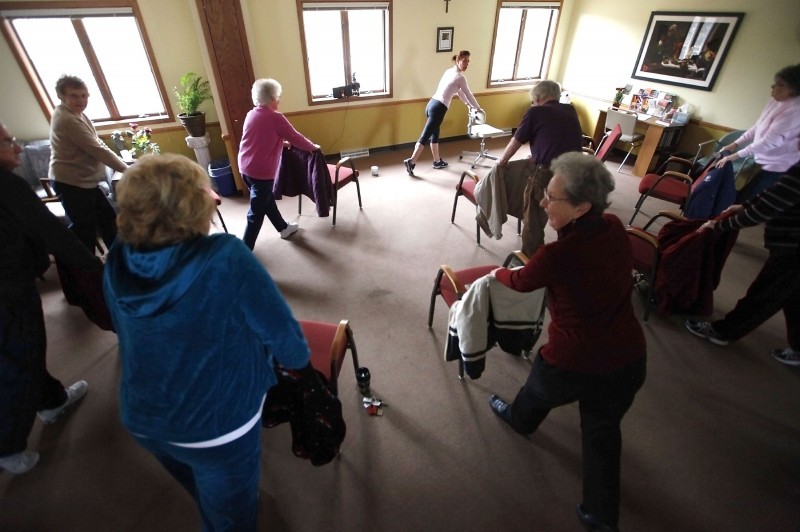 Consider three statistics from Wisconsin's latest population projections, released Thursday:
That's how slow Wisconsin's number of working-age adults 18 to 64 is projected to grow by 2040.
That's how modest our state's school-aged population, ages 5 to 17, is expected to increase by 2040.
That's how fast Wisconsin's population 65 years and older will jump by 2040.
Wow. We're graying fast. And that means longer lives, something we all hope for. In fact, Wisconsin enjoys higher life expectancies than the nation as a whole, a trend that's expected to continue.
But our rapidly aging population also will mean fewer workers per retiree to pay the state's bills for everything from schools to health care to government services for the elderly and poor.
And that makes keeping, educating and attracting young, talented, highly productive people more important than ever for Wisconsin. Our state and region need to encourage entrepreneurs, innovation and technology that lead to more high-paying jobs.
Overall, Wisconsin's population is expected to increase by 808,914 to 6.5 million people by 2040, according to the state's preliminary 30-year projections, prepared by David Egan-Robertson of the UW-Madison Applied Population Laboratory.
The vast majority of that increase — 766,326 — will be residents 65 or older.
It's not just that the baby boomers are retiring, though that's a significant factor. It's also that every generation is expected to live healthier, longer lives. And younger couples are waiting longer to have fewer babies.
Wisconsin is expected to experience more migration into than out of our state over the next three decades, according to Egan-Robertson's report.
That's a bright spot. And more of those newcomers will be young adults, some with children.
Educating the younger generations, retraining workers for the future and encouraging a robust economy will be key to Wisconsin getting and staying ahead.