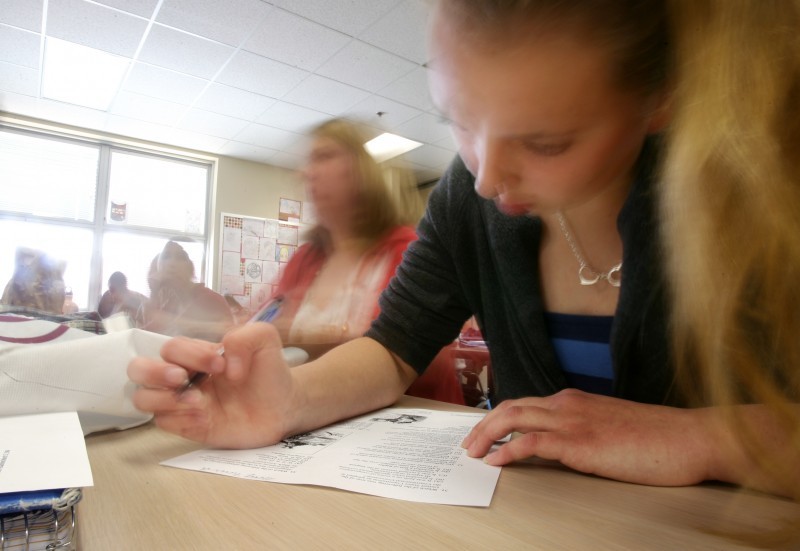 Teachers routinely use test scores to help them evaluate their students.
Wisconsin schools should similarly use student test results to help them evaluate teachers.
Every other state except Nevada allows this.
And if we don't, our state won't be eligible for any of the $4.5 billion in "Race to the Top" grants President Barack Obama plans to award starting next year.
That's how important this reform is to the Democratic president.
Gov. Jim Doyle announced last week he'll push to repeal a Wisconsin law preventing schools from using tests to help evaluate teacher performance.
The Legislature needs to move fast to nix this law because Wisconsin has only a few months to submit an application for some of the $4.5 billion in federal innovation grants.
A lot of teachers are understandably yet needlessly wary of how student performance on tests will affect them. They worry that a single test will be used to judge them.
To properly gauge student progress, test scores would be compared over time. For example, an online test could be given at the start of a school year, with results quickly returned to teachers to help them gauge student knowledge and areas for improvement. The same test could then be given toward the end of the school year to measure progress on key goals.
So a teacher wouldn't be penalized if his or her students began the school year behind their peers in certain knowledge or skills. That's because the teacher could still show as much if not more progress over the coming school year as another teacher whose class began the year ahead of its peers.
Progress over time would be key - not a single snapshot in time.
Another worry for educators is that test scores would be the only factor used to gauge a teacher's effectiveness.
Testing would only be one indicator among many.
One thing teachers are right about is that the state's current standardized test, given once a year - usually in the fall, with results unavailable until spring - isn't providing good and timely information to improve learning.
That's why the state Department of Public Instruction plans to remake its test.
The vast majority of workers in Wisconsin are judged on their performance using objective and subjective measures.
Teachers should be, too. Public education is too important not to better measure what's working and what's not in Wisconsin classrooms.
Catch the latest in Opinion
Get opinion pieces, letters and editorials sent directly to your inbox weekly!