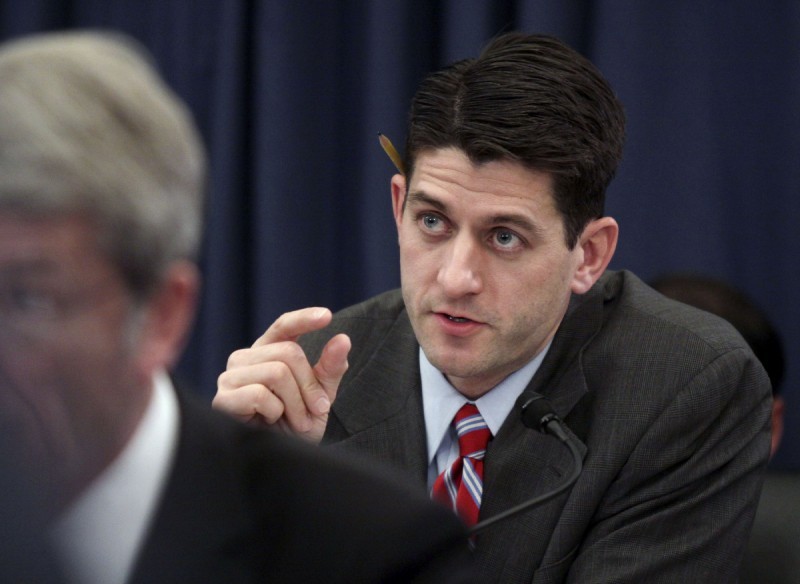 U.S. Rep. Paul Ryan has put more energy and ideas into fixing America's financial mess than any other member of Wisconsin's congressional delegation.
Yet even he needs to do more. 
The Janesville Republican is likely to head the House budget committee next year. Ryan also is one of 18 members on the president's deficit commission, which released its final recommendations Wednesday to stabilize the national debt at two-thirds the size of the economy — a level economists say is sustainable. 
Fourteen votes from the panel are needed Friday to send the proposal to Congress for action.
Ryan should vote for the bipartisan panel's report, even though he doesn't agree with everything in it. 
That's what U.S. Sens. Kent Conrad, a Democrat from North Dakota, and Judd Gregg, a Republican from New Hampshire, honorably pledged to do.
"There are no easy fixes here," said Gregg. "So while I do not agree with all parts of the co-chairmen's final proposal, I will support it because it represents a step forward that we urgently need. Lawmakers in Washington are elected to make the decisions necessary to keep our country safe from harm and on solid economic footing. Inaction on our debt crisis is not an option."
Gregg called the nation's fiscal crisis of "epic proportions" — $13.7 trillion in debt and a $1.3 trillion budget deficit this year alone. If nothing changes, America's public debt will triple by the end of this decade to the size of our entire economy. And that assumes China will keep lending us money.
Unfortunately, Ryan has signaled he's leaning against the deficit commission's thoughtful if painful package of reforms. Ryan complains the recommendations would raise some taxes and allow the implementation of Obama's health care overhaul. 
But the plan also would cut income tax rates, provide a payroll tax holiday, force spending caps and salary freezes, and trim health-care costs. 
Ryan should reconsider his apparent opposition before Friday's vote.
Wisconsin and America need leadership toward solutions, and Ryan has more ability than anyone else in the Badger State to affect change. The same old partisan games that lead to gridlock are unacceptable, given the high stakes for our nation, children and grandchildren.