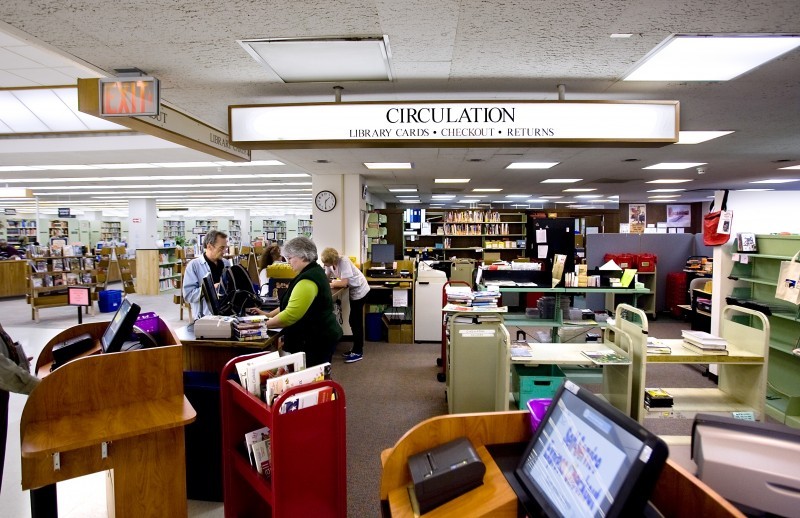 Madison needs a new library Downtown.
But can the city afford it during such tight economic times?
Mayor Dave Cieslewicz is building a strong case for "yes." But he and other supporters need to answer more questions before the public should agree.
The mayor is holding down the cost to property taxpayers through federal tax credits, sale of the existing library site and private fundraising. Of the $37 million price tag, less than half - $17 million - would come from property taxes, the mayor says.
The mayor speaks convincingly about the new library becoming a destination for residents from across the city and for visitors. It would have abundant meeting space, much like a community center. Its main lobby would look and feel like a bookstore. And its location and rooftop patio, just blocks from the Capitol, would grab attention and boost foot traffic along West Washington Avenue.
Libraries aren't dead. They still enjoy heavy use for traditional materials - books, newspapers, magazines and music. The mayor says circulation numbers for books and other materials continue to climb.
You have free articles remaining.
Libraries also provide vital online access to many residents who don't have computers at home. The new library would have a state-of-the-art computer center.
The existing Downtown library is run-down and out of date, with expensive maintenance problems. It would cost an estimated $27 million to renovate.
The mayor argues that building a new library is the best option because of favorable construction costs, jobs and increased property values. The Fiore Cos. hope to build a hotel on the current library site.
The new library would be a six-story, glass and stone building that, symbolically, would emphasize the importance of education and civic involvement in the capital city.
But taxpayers deserve more detailed numbers and arguments. How much will the library increase taxes on the average Madison home? And how does that compare to other expenses in the city budget, or to last year's school referendum?
If circulation is climbing, even for books, how much are they going up? And what are the projections for future use, given the Internet age?
Most of all, for the library proposal to succeed, the mayor and City Council need to hold down the rest of the city budget. If a library is the priority, then other spending needs to be delayed or reduced.