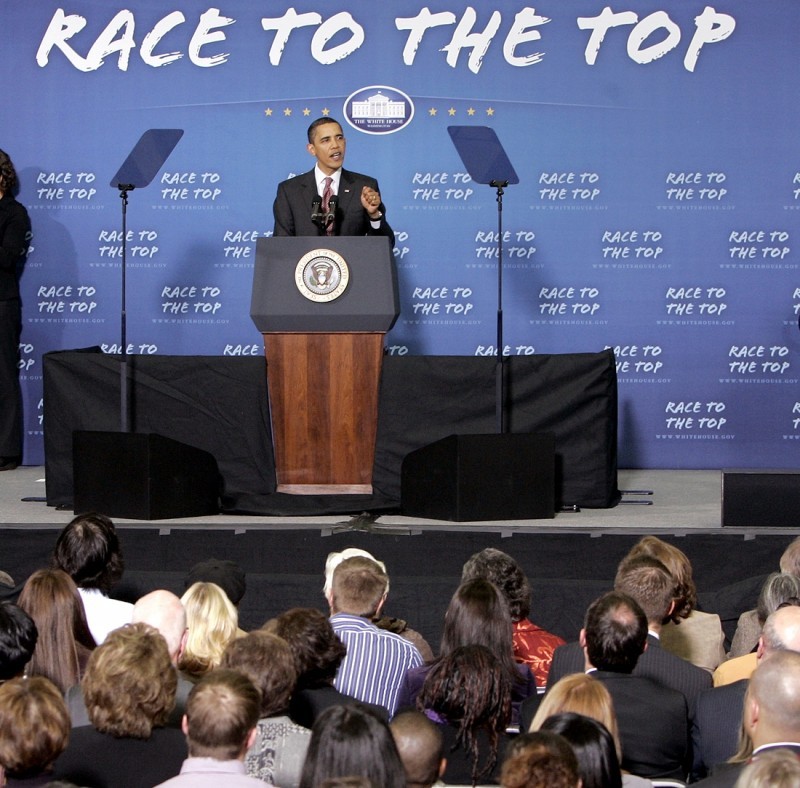 Lack of teacher union involvement.
These are a few of the criticisms issued by reviewers of Wisconsin's failed application for federal education money in the Obama administration's Race to the Top competition.
There was praise, too, for state efforts. But overall the criticisms portray Wisconsin as a state fragmented in disagreements about how to improve education and lacking a sense of urgency - urgency that should have been highlighted by the state's recent dead-last ranking in reading among black fourth graders.
Wisconsin's failure in the first round of Race to the Top funding should serve as a wake-up call as the state prepares to reapply in a second round.
It's time to get ambitious.
At stake is not only up to $250 million in aid for Wisconsin schools but also the quality of education students deserve.
Wisconsin should approach the federal Race to the Top program armed with an understanding that, in addition to granting aid, the program imposes some costly burdens on states and school districts.
Nonetheless, the race is the Obama administration's effort to improve schools in such areas as teacher and principal effectiveness and the collection and use of performance data. It is also designed to turn around low-achieving schools. Wisconsin should seize the opportunities.
Wisconsin's application for Race to the Top aid ranked a disappointing 26th out of entries by 40 states and the District of Columbia. Two states - Delaware and Tennessee - were awarded aid. U.S. Education Secretary Arne Duncan expects 10 to 15 more states to qualify in the second round. That means Wisconsin will have to leapfrog about 10 applicants to receive money.
Tweaking the status quo is not an option.
Job No. 1 should be to enlist all stakeholders in early meetings to develop a consensus about what's best for Wisconsin students. Local teacher unions should be targeted for participation. The state was downgraded in its first application because only about 10 percent of district-level union leaders signed on. The winning states both had more than 90 percent of union leaders on board.
In turn, union leaders, many of whom disagree with Race to the Top requirements, should be willing to find areas of agreement and negotiate from there.
Job No. 2 is to propose more dramatic action. Legislation to increase state authority over poor-performing schools should be a top priority, as recommended by Race to the Top judges. The state also needs to identify a strategy to improve the 60 poor-performing Milwaukee schools already identified.
Another priority must be expanding and clarifying the state's systems for evaluating, paying and promoting top teachers and principals and distributing them in high-poverty and high-minority schools.
Improving educational results in America will be a long process that must address poverty, parenting, personal responsibility and other issues outside of school grounds. But President Barack Obama has wisely invited states to take big, bold steps in school improvement. Wisconsin should accept the invitation.