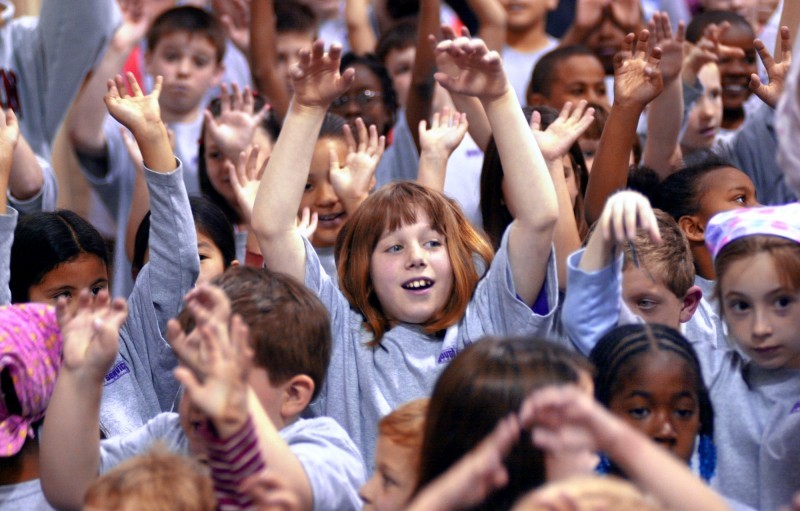 It's crunch time for the Madison School Board, which meets Monday night to continue work on balancing next year's difficult school budget.
Should the board hike property taxes even higher than the $11.7 million increase they approved last month?
Should the board lay off staff, including reading teachers and other employees who directly work with children in classrooms?
The best way to fill the district's remaining budget hole is to ask all school employees - including teachers - to accept a one-year pay freeze.
It's not that teachers or other school staff make too much money. (Teacher pay in Madison ranges from $34,000 a year for rookies up to $70,000 annually for the most experienced educators with advanced degrees.)
It's that these are unusual times.
Witness the 3 percent pay cut that Dane County employees just accepted.
Witness the mass furloughs that state employees are enduring for two years.
Witness the highest unemployment rate in a generation across Wisconsin. Many workers in the private sector have lost their jobs.
That's why it's worth asking school employees to help solve what began as a $30 million budget hole for the Madison School District.
That $30 million figure was exaggerated. It assumed a steep jump in health insurance cost that didn't materialize. The district also mistakenly double-counted some jobs for bilingual specialists.
Without much trouble at all - and mostly by agreeing to raise property taxes - the board has shrunk the $30 million figure down to a remaining school district budget gap of about $10.5 million. The board must fill this hole through further cuts, savings or even higher property taxes by May 4.
Board member Maya Cole has recommended pay freezes or four-day, unpaid furloughs for school administrators and their staff. That makes sense, even though the administration is already undergoing a reorganization estimated to cut about nine full-time jobs to save $837,000 over two years.
Board member Ed Hughes is floating a wage freeze for school employees whose union contracts are unsettled. This includes custodians, food service and security personnel.
But the board also should ask teachers to participate in a pay freeze. That will require reopening the teacher contract signed last fall.
The teachers received a standard 1 percent pay raise this school year. When other increases for experience and advanced degrees are factored in, the average Madison teacher's raise was about 2.25 percent to 2.5 percent.
The two-year teacher contract calls for a similar bump in pay next year.
Freezing pay for all Madison school employees, including teachers, would plug at least half of the remaining $10.5 million budget gap, district officials say. The savings on teacher pay alone would be about $3.5 million.
Teachers and other school staff work hard and deserve good pay. But so do other public and private sector workers who have accepted wage freezes or cuts because of the recession.
The School Board on Monday should ask the teachers to show solidarity with administrators and support staff by sacrificing pay raises next year. That's the best way to protect Madison children from cuts in the classroom.