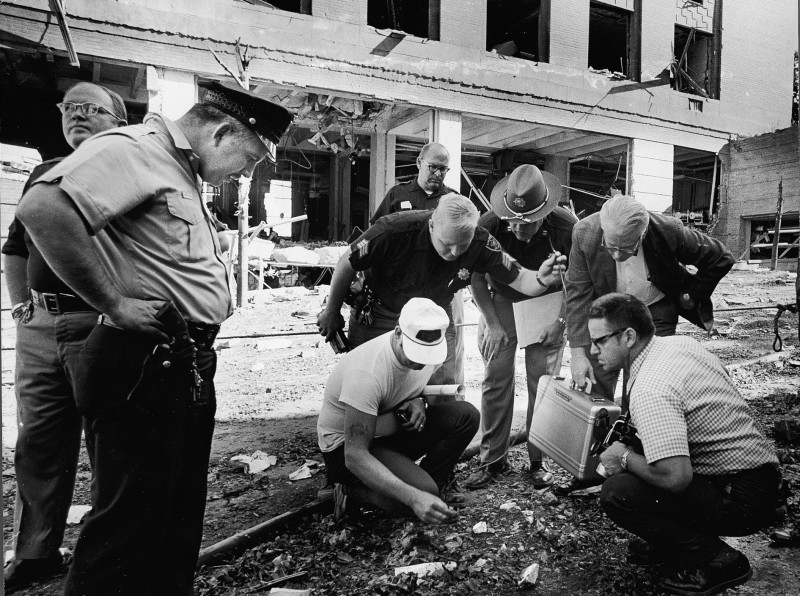 They've been playing with murder for years.
It wasn't the "military-industrial" complex that was attacked here Monday morning. It wasn't cement and steel beams and equipment.
It was innocent human beings. It was a father who was killed. It was a fellow researcher who was injured, and it was a student, a working man, and a hospital patient.
And it isn't just the radicals who set the bomb in a lighted, occupied building who are guilty. The blood is on the hands of anyone who has encouraged them, anyone who has talked recklessly of "revolution," anyone who had chided with mild disparagement the violence of extremists while hinting that the cause is right all the same.
It is blood on the hands of anyone who knows who they are and who shields them today.
The terror is right here in our state, in our city, and on our campus. The terror is not something that happens elsewhere to others. ...
(The) regents, faculty, and students can no longer afford to under-read to the threat in their midst.
If a great University is to redeem itself - if it is to survive as a proud and free institution - It no longer can take refuge in detached neutrality.