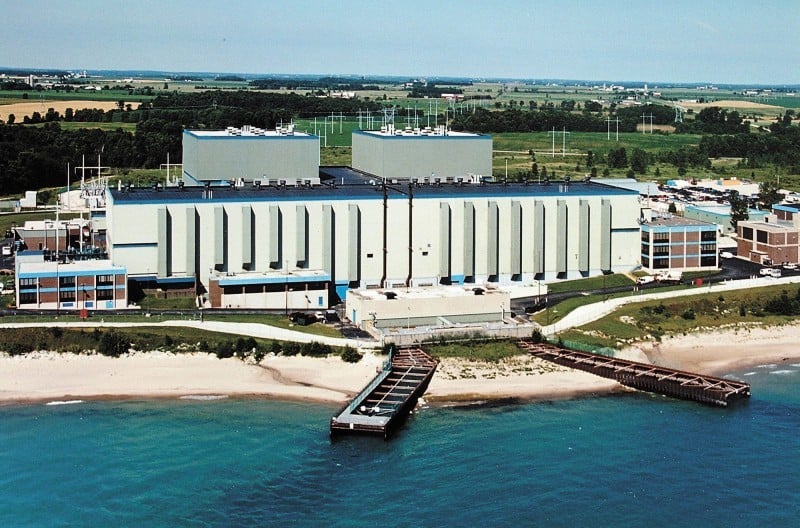 With support for nuclear energy in retreat in much of the United States following the crisis at Japan's Fukushima plant, Wisconsin should consider it an Earth Day imperative to do two things:
A pause to thoughtfully review the evidence will show the retreat from nuclear power to be unwise. As Wisconsin considers its options for meeting growing energy demand, the state simply cannot afford to rule out a clean source of energy, generated here at home, that has operated safely and effectively in the state for 40 years. That's especially the case with global climate change looming as the environmental challenge of our age,
The continuing tragedy in Japan should not be minimized. But lessons will emerge, as they have emerged from oil spills, coal-mining accidents and other disasters in the production of energy. The lessons will lead to safety improvements.
In the meantime, the public should guard against overreactions. For example, this week two organizations asked the Nuclear Regulatory Commission, in light of the Fukushima crisis, to postpone a decision on whether to permit an increase in power generated at one of Wisconsin's two nuclear plants. While decisions to expand older nuclear plants deserve careful scrutiny, a delay in the decision-making would be an overreaction.
Moreover, the public should support lifting Wisconsin's moratorium on building nuclear plants. The moratorium, in place since 1983, keeps new nuclear plants out of the discussion as the state considers how to meet its energy needs over the next 20 years. As a result, the state is left to rely on other sources, each of which has drawbacks.
Coal is dirty, contributing to global climate change. Technological improvements are cleaning up coal but at a cost. Natural gas, cleaner than coal, merits support. But using natural gas to generate electricity will increase demand for gas. The result will be higher prices for gas as a home heating fuel.
Wind, solar and biomass each show promise. But each also has flaws, and all have limited potential. Conservation is important but insufficient.
Nuclear power is a clean option that can play a significant role in meeting demand. It suffers from drawbacks, too. The cost of new plant construction is enormous, and waste disposal remains a worry. But improving technology promises solutions.
As deserving of consideration as nuclear power is, the state's moratorium prohibits it. Wisconsin should be smarter than that.