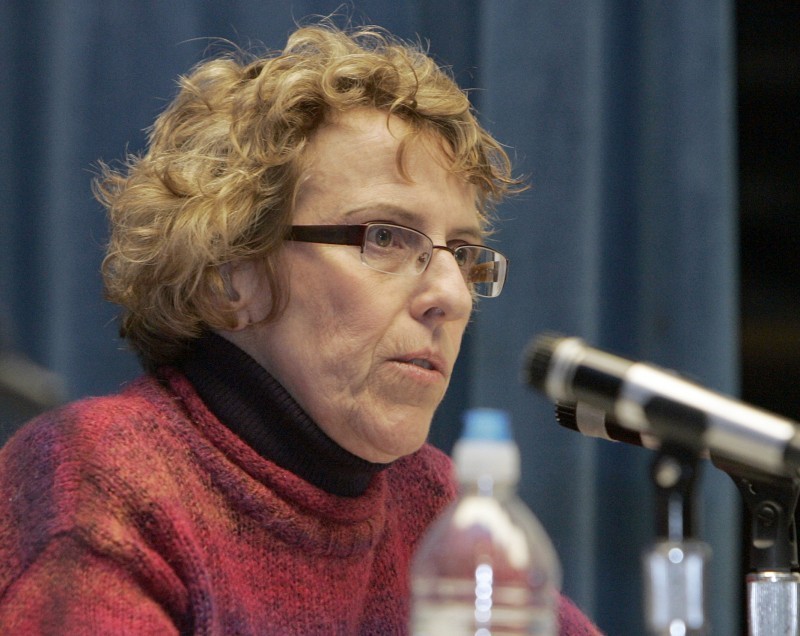 The Urban League's proposal to create a Madison Preparatory charter school is, at its heart, a proposal about public education in our community. Although the discussions often boil down to overly simplistic assertions about whether one position or the other is supportive of or hostile toward public education, it is not that simple.
What we are facing is a larger and more fundamental question about our values when it comes to the purpose of public education and who it is supposed to serve.
I am voting "yes" because I believe that strong public education for all is the foundation for a strong society. While our schools do a very good job with many students who are white and/or living above the poverty line, the same cannot be said for students of color and/or students living in poverty. The record is most dismal for African-American students.
The Madison Prep proposal is born of over 40 years of advocacy for schools that engage and hold high academic expectations for African-American and other students of color. That advocacy has produced minor changes in rhetoric without changes in culture, practice, or outcome.
Yes, some African-American students are succeeding. But for the overwhelming majority, there are two Madison public school systems. The one where the students have a great experience and go on to top colleges, and the one that graduates only 48 percent of African-American males.
The individual stories are heartbreaking, but the numbers underscore that individual cases add up to data that is not in keeping with our self-image as a cutting edge modern community. We all play a role in the problem, and we all must be part of creating a sound, systemic, solution to our failure to educate all of our public school students.
In the meantime, the African-American community cannot wait, and the Madison Prep proposal came from that urgent, dire, need.
Our track record with students and families of color is not improving and, in some cases, is going backward rather than forward as we create more plans and PR campaigns designed to dismiss concerns about academic equality as misunderstandings.
To be sure, there are excellent principals, teachers, and staff who do make a difference every day; some African-American students excel each year. But overall, when presented with opportunities to change and to find the academic potential in each student, the district has failed to act and has been allowed to do so by the complicit silence of board members and the community at large.
A few turning points from the past year alone:
• The Urban League - not Madison School District administration or the board - pointed out the dismal graduation rates for African-American students (48 percent for males)
• Less than 5 percent of African-American students are college ready.
• Programming called AVID/TOPs does a terrific job with underrepresented students if they can get in. AVID/TOPs serves 134 (2.6 percent) of the district's 4,977 African-American secondary students.
• The number of African-American students entering AVID/TOPs is lower this year after district administration changed the criteria for participation away from the original focus on students of color, low income, and first generation college students.
• Of almost 300 teachers hired in 2011-12, less than 10 are African-American. There are fewer African-American teachers in the Madison district today than there were five years ago.
• Over 50 African-Americans applied for custodian positions since January 1, 2011. One was hired; close to 30 custodians were hired in that time.
• Four-year-old kindergarten - which is presented as a means to address the achievement gap - is predominantly attended by students who are not African-American or low-income.
• In June, the board approved a parent engagement coordinator to help the district improve its relations with African-American families. That position remains unfilled. The district has engagement coordinators working with Hmong and Latino families.
The single most serious issue this year, however, came in May when district administration was informed that we are a District Identified for Improvement (DIFI) due to test scores for African-American students along with students from low-income families and those with learning disabilities.
The superintendent mentioned DIFI status in passing to the board, and the Wisconsin State Journal reported on the possible sanctions without using the term DIFI.
Whether one agrees or disagrees with the federal No Child Left Behind push, DIFI status is a serious matter because of the ladder of increasing sanctions that come with poor performance.
In an ideal world, the district would have articulated the improvement plan required by DPI over the summer for implementation on the first day of school. Such a plan would include clear action steps, goals, and timelines to improve African-American achievement.
Such a plan does not exist, and in the most recent discussion it was asserted that the improvement plan is "just paper that doesn't mean much." I would argue that, to the African-American community, such a plan would mean a great deal if it was sincerely formulated and implemented.
At the same time, we have been able to come up with task forces and reports - with goals and timelines - that are devoted to Talented and Gifted Programing, Direct Language Instruction, Fine Arts Programing, and Mathematics Education to name a few.
Under the circumstances, it is hard to see why the African-American community would believe that the outcomes will improve if they are "just patient" and "work within the existing public school structures to make things better."
Perhaps more accurately, I cannot look people in the face and ask them to hope that we will do a better job if they just give up on the vision of a school structure that does what the Madison School District has failed to do for the African-American community since the advocacy began some 40 years ago.
Mathiak is a member of the Madison School Board. She recently announced she does not plan to seek re-election next year.