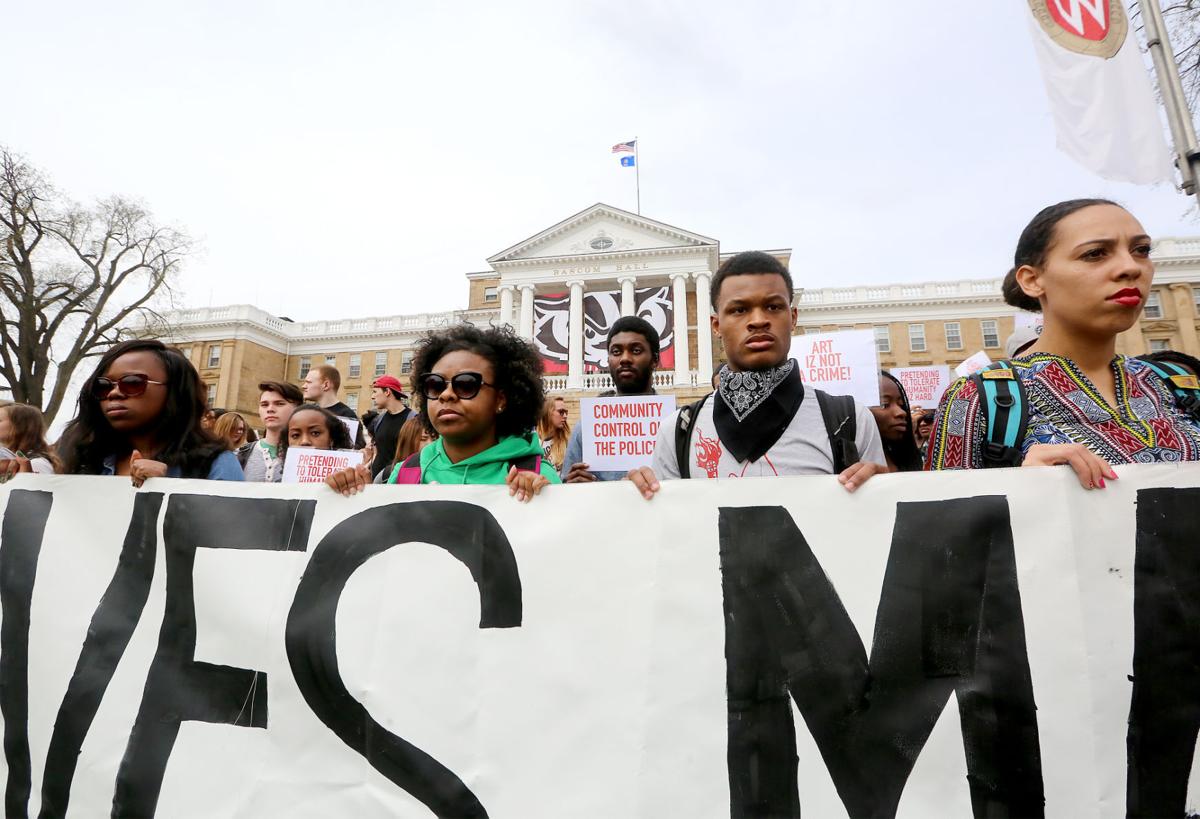 UW-Madison Chancellor Rebecca Blank has unveiled a series of changes aimed at improving the racial climate on campus, including a mandatory cultural competency workshop for new undergraduate students and a $10 million fundraising campaign to recruit and hire more students and employees of color.
Some students of color said they appreciated the efforts, but doubted they would move the needle in changing an entrenched campus culture at a predominantly white institution.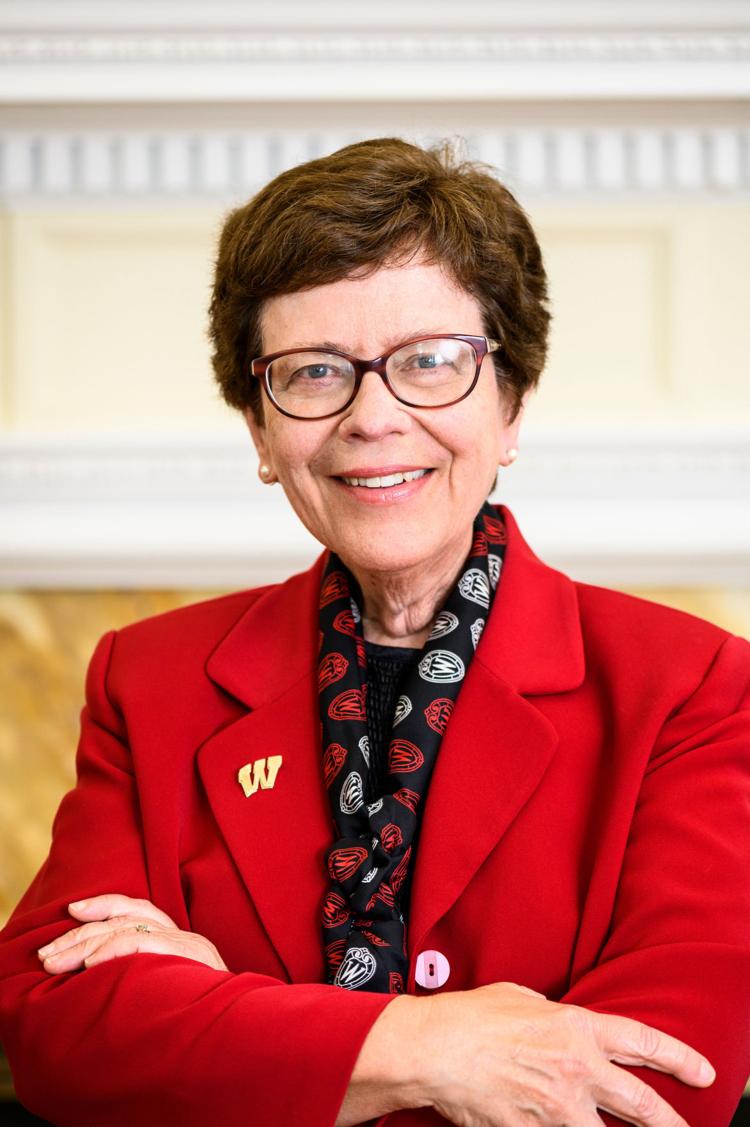 "I'm not against any of the things (Blank's) doing, but when students are in classrooms and they are feeling unsafe what can they do?" said recent UW-Madison graduate Synovia Knox, who said she was spit on by a white student in her residence hall in her first year on campus.
Knox said her mom, a 1979 UW-Madison graduate, also remembers a "horrible" campus climate for Black students in which just two in a group of 13 Black women from Milwaukee graduated. The others, she said, went home because of a lack of support.
Blank announced the efforts in a blog post last week, a few weeks after protests erupted across the country over police brutality and evolved into a national conversation about systemic racism and inequality in other aspects of society, including higher education.
Students see several initiatives on the list as continuing programs already in existence.
For example, the Our Wisconsin workshop, a cultural competency training, began as an optional pilot program in 2016, with 1,000 students participating. University officials said at the time that the university planned to eventually expand it to all first-year students in the future.
Participation has grown to about 85% of new students, Blank said at a faculty committee meeting on Monday. Mandating the training for all new undergraduate students on campus, a population of nearly 7,500 students, Blank hopes, will encourage students to examine their biases and identify tactics to confront them.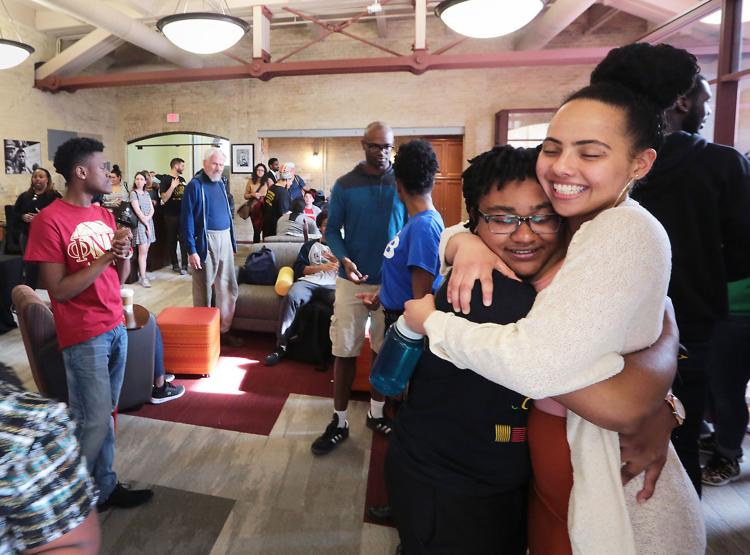 Faculty recruitment
Another initiative continues the "TOP" program, which encourages the recruitment of professors of color. Through the program, UW-Madison was able to hire more than 60 faculty members of color last year.
About three-quarters of UW-Madison faculty are white, according to the latest university data. That's a slight improvement from a decade ago, when 82% of professors identified as white.
To increase diversity among professors and students on campus, Blank set a goal to raise at least $10 million that would go toward recruitment of both faculty and students of color.
In response to some critics who see the latest efforts as lacking new ideas to address longstanding problems, university spokeswoman Meredith McGlone said the chancellor's announcement contains both new and increased commitments. Continuing and expanding programs that have shown success is important, even as the university moves forward with new efforts, she said.
More endeavors
Other efforts Blank announced include:
Requiring all search committee members to receive implicit bias training, which helps individuals recognize how stereotypes prevalent in society can influence evaluations of job candidates.
Starting an "exceptional service support" award to recognize faculty who go above and beyond advising and supporting students in ways that add to their workload. Black faculty, for instance, are disproportionately called upon by Black students for mentorship and guidance. Awardees could receive a reduced course load to accommodate student support efforts.
Dedicating $1 million in research funding in the next academic year to support research projects examining racial inequality in America.
Establishing a new Office of Inclusion Education to provide more opportunities for students to learn about their biases and to create a more welcoming campus climate for all students.
In addition to Blank's latest announcement, the university recently started a series of public forums to discuss race on campus.
'Takes a toll'
At one of those events, recent graduate Payton Wade talked about the challenge of confronting racism on campus. She was the first to speak out when a student-produced video to promote Homecoming last fall excluded her historically Black sorority's footage despite featuring members of other student groups, nearly all of whom were all white.
"Being a student is already a challenging task, and having to deal with the stress of people talking about you for speaking out against something that you believe in is very difficult," Wade said at the event. "I dealt with backlash on the internet, people saying I didn't deserve to go to UW-Madison or that I should just go to a different school, and it takes a toll on you mentally."
Cheryl Gittens, UW-Madison's interim chief diversity officer, said she recognizes students' discomfort and fear about returning to campus during a national reckoning over race and a looming presidential election.
"We want students to realize that we do not have to deem a space for you to be safe, but the campus should be safe for you because it is your campus," she said in an interview. "We just need to figure out the ways to do that, and some of that is through education."
<&rdpStrong>UW-Madison's "Moonshine" celebrates Black History Month</&rdpStrong>
Be the first to know
Get local news delivered to your inbox!