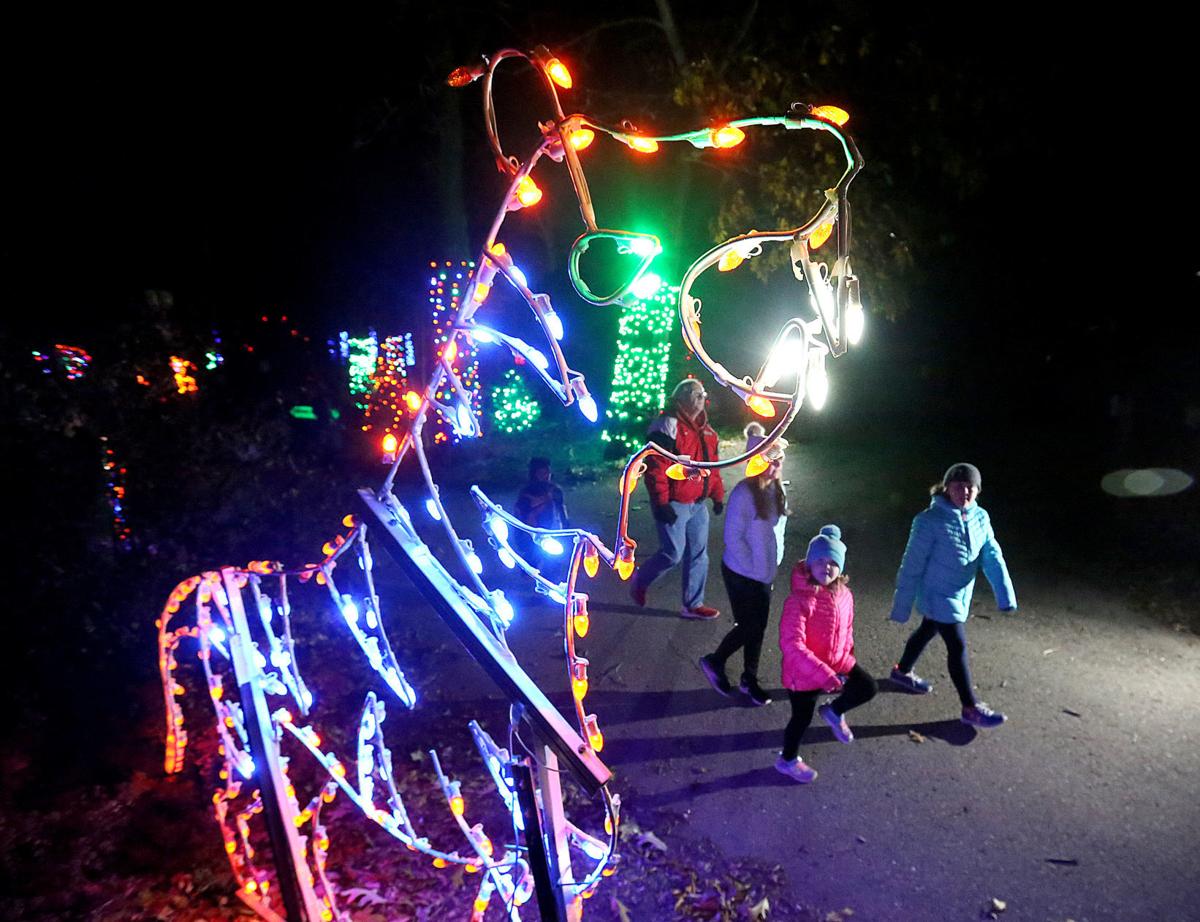 An annual holiday lights festival will be returning to the Henry Vilas Zoo.
Zoo Lights will begin Nov. 29 and run Thursdays through Sundays from 5:30-9 p.m. through Dec. 29. Admission is $7 but packs of four tickets can be purchased for $25.
You have free articles remaining.
Last year, over 200 volunteers spent more than 2,000 hours helping to put up lights around the zoo. This year's event will be even larger with nearly 1 million bulbs. The event also includes pictures with Santa Claus and free carousel rides.
"Zoo Lights is our most popular event of the year, and we are thrilled to be able to bring it back even bigger for 2019," said Ronda Schwetz, the zoo's executive director. "Our staff has been working hard to make sure this is the best year yet with all the proceeds going directly to support the zoo,"