SPRING GREEN – There are toys like little green and tan Army soldiers, classic games such as Cootie, Yahtzee and Monopoly, and racks of greeting cards.
The aisles under the pressed tin ceiling hold health and beauty products, laundry soap, pot holders, candles, picture frames and party supplies. The back corner is home to an extensive yarn shop while the front half houses women's clothing from popular lines like Woolrich, Tribal and Yest.
Need a stocking cap or sweatshirt to show your support of River Valley High School or maybe a pair of swim goggles and a few sand toys? It's all here, packed into a 3,500-square-foot space that is a retail anomaly.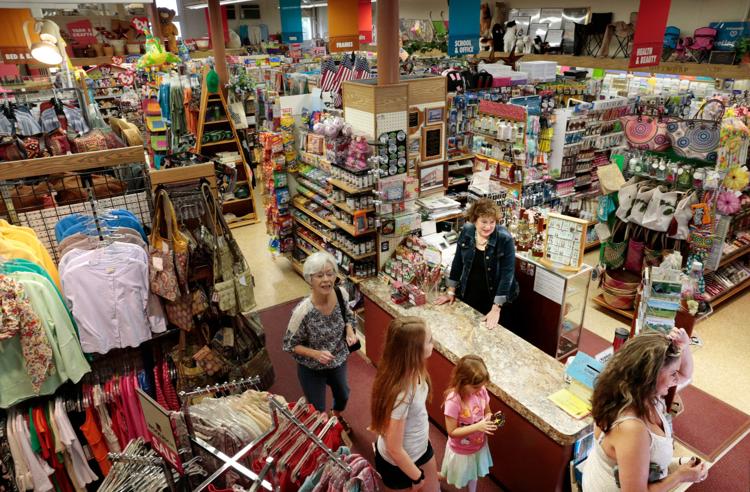 Nina's Department & Variety Store should have closed years ago just like virtually every other family-owned department store in the state. Instead, Nina's is a staple for the locals of Spring Green and a regular stop for the tourists who come to this village to take in a performance at American Players Theatre, browse Arcadia Books, tour Taliesin or camp at nearby Governor Dodge State Park.
"We're a working store. There are, what they call, country stores, which look like an old-fashioned store but really it's a tourist trap. You go in there and you can't find anything basic that you need," said Joel Marcus, the fourth generation of his family to own Nina's. "With us, you come in and you find all these cool things but it's still a real working variety store. All the basics for day-to-day living are here."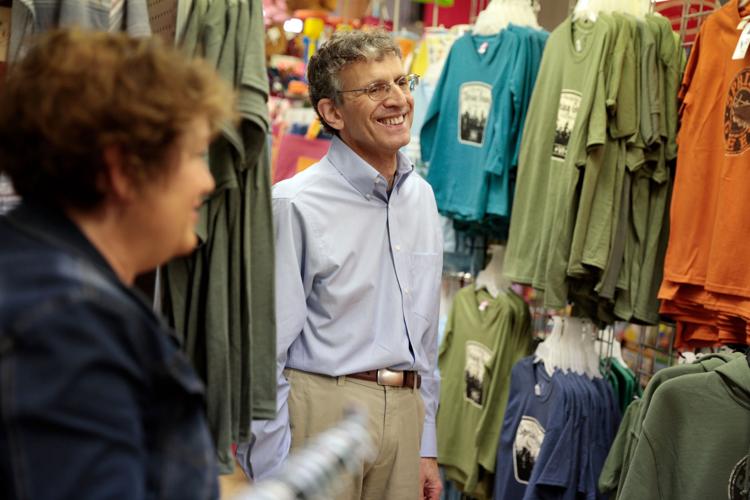 Small-town department stores aren't yet extinct but they're definitely endangered. Sheboygan Falls has Evans, an 18,500-square-foot store founded in 1936. Bradley's in Delavan was established in 1852 and has been in the same location since 1887, while the Tomah Cash Department Store opened in 1900 and has three floors and 30,000 square feet of merchandise.
Nina's is one of the oldest businesses in Spring Green. The Post House restaurant, founded in 1857, was destroyed by fire in 2004. The former State Bank of Spring Green building down the street is a restaurant and the former Royal Blue Grocery building is home to Country Sampler, a quilt and sewing shop. Hottmann's men's clothing and Jo An's, a women's clothing store, have also disappeared from the downtown retailing landscape.
Nina's has remained true. And on Saturday the store will celebrate 100 years of ownership by the Marcus family with music, refreshments, door prizes and historical displays in the front windows.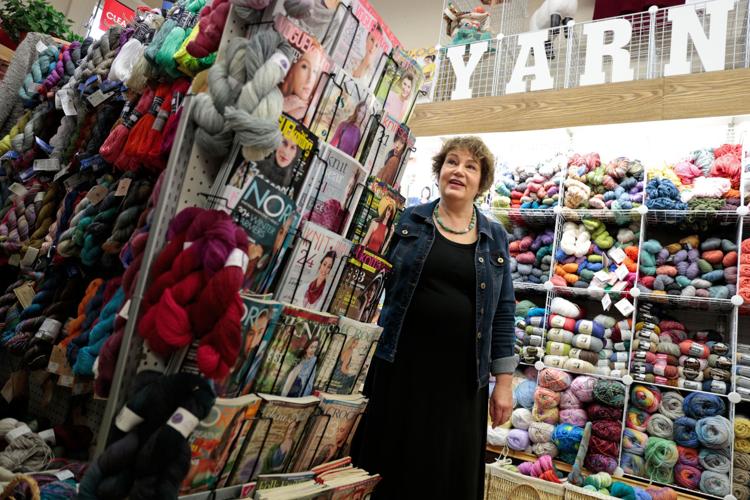 Shoe strings, socks, clothespins, silk flowers, irons, men's shirts and cookware are among the 52,000 items that will also help draw in the crowds.
"This is not the same store that my great-grandfather purchased in 1916," Marcus said. "The one constant is that we're continually reinventing ourselves."
That philosophy helped the store survive the Great Depression and bankruptcy in the 1930s that shuttered his family's three other stores in southwestern Wisconsin. Frank Lloyd Wright was a customer for years and in the 1960s many referred to Nina's as a dime store but the Marcus family worked to change its image back to a department store. When Walmarts were constructed in Dodgeville and Richland Center in the 1980s, the store adjusted and, unlike many other small retailers of the time, was able to retain many of its customers.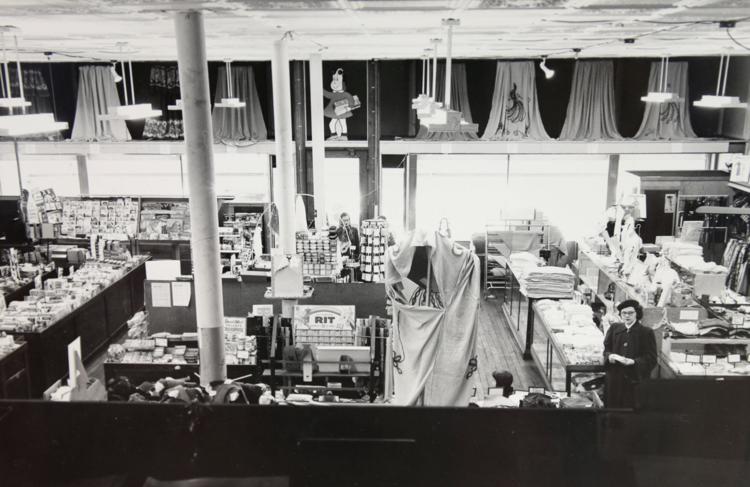 In its early days, Nina's sold groceries, work clothes for farmers and even furniture. Beginning in the mid-1930s, the store was called "The Economy Store" as a way to better market itself in the dire economy of the time.
You have free articles remaining.
Nina's is housed in a building constructed in 1911 by B.L. and I. W. Cohen who had come to Spring Green in 1905 to open a general store. The brothers had a disagreement and in 1916 sold the business and the building to Harris Marcus who had emigrated from Russia in 1884. He first arrived in New York, went to Chicago and ended up at the home of cousin, Max Marcus, who operated a store in Columbus north of Madison but had no work for him in the store.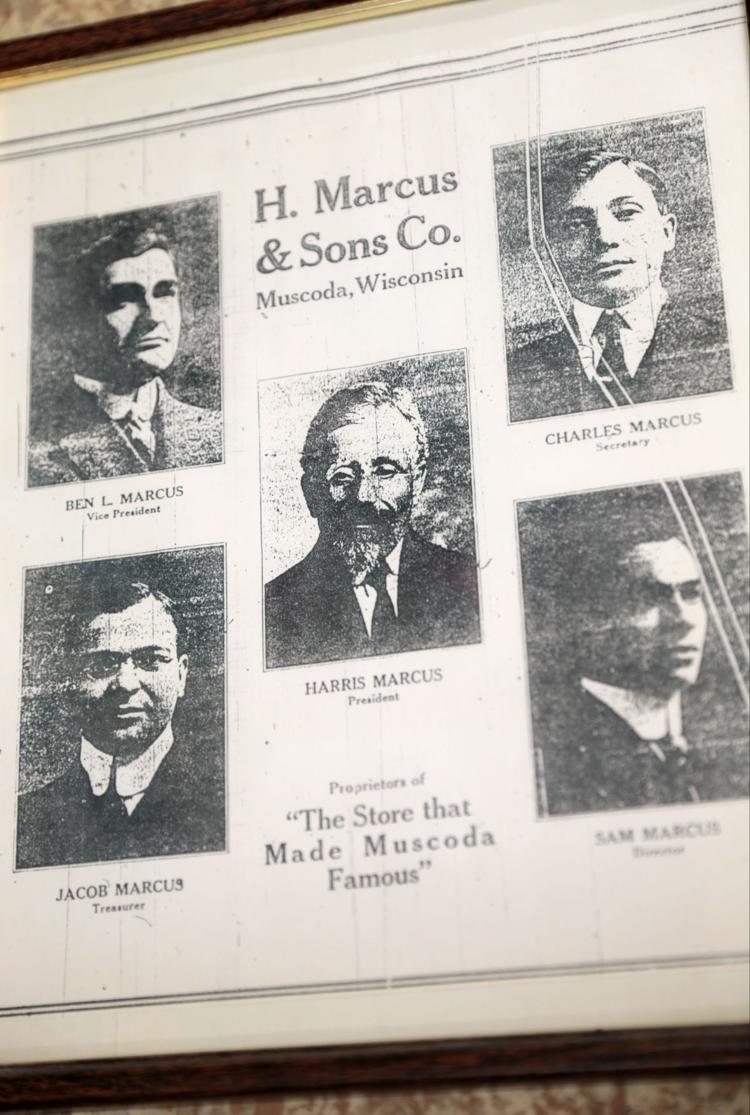 But cousin Max set up Harris with a pack filled with sewing supplies and folds of fabric to peddle to farm women in the Wisconsin River Valley, a job he would do for nearly nine years.
"As he sold he was able to amass money to buy a horse and saddle bags to sell and carry more merchandise and eventually buy a wagon so that he could carry all kinds of merchandise out to the rural areas," Joel Marcus said. "By 1893 he was able to open his first small store in Muscoda. It's really an American success story."
The store closed in 1886 and Harris Marcus went back to peddling. Less than a year later, however, he opened another store in Muscoda that by 1912 had grown to a 15,000-square-foot department store. Branch stores followed in Boscobel, Viola and, in 1916, downtown Spring Green under the name of Harris Marcus & Sons.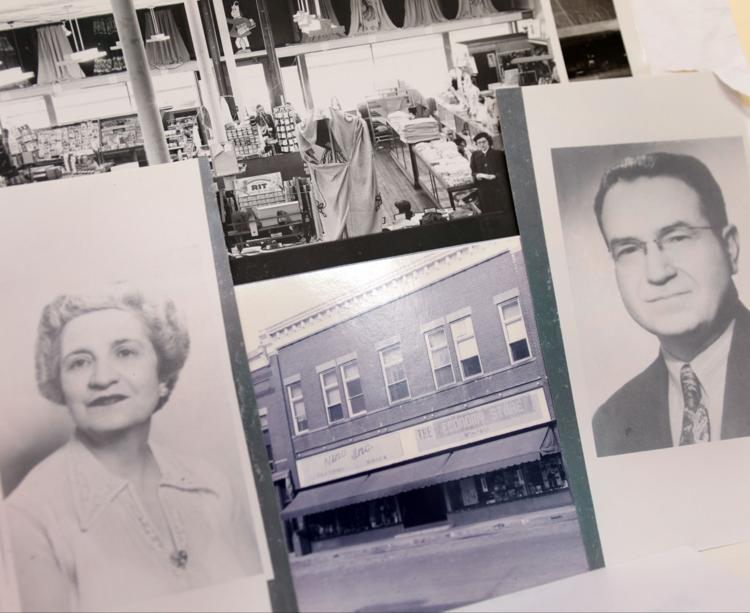 In 1946, more than 10 years after the Muscoda, Boscobel and Viola stores had closed, the Spring Green store was renamed Nina's Inc., after Sam Marcus' wife. When Sam died in 1946, George Marcus took over the family business until his death in 1978. That's when Joel Marcus, a UW-Madison graduate, returned from law school in St. Paul, Minnesota, with the intention of closing the store.
"I just couldn't bring myself to do it," Joel Marcus said. "It was just the attraction of it being in the family and the history and what the store meant to the community. There's no shortage of lawyers out there but there are very few people doing what I do at the store."
But Marcus, 63, doesn't do it alone. He has three part-time employees and his wife, Judy Swartz Marcus, whom he met through a yarn salesman. Marcus' aunt owned the Knitting Tree in Madison and Swartz was working at a yarn store in Chicago. The rep thought the two might make a good couple.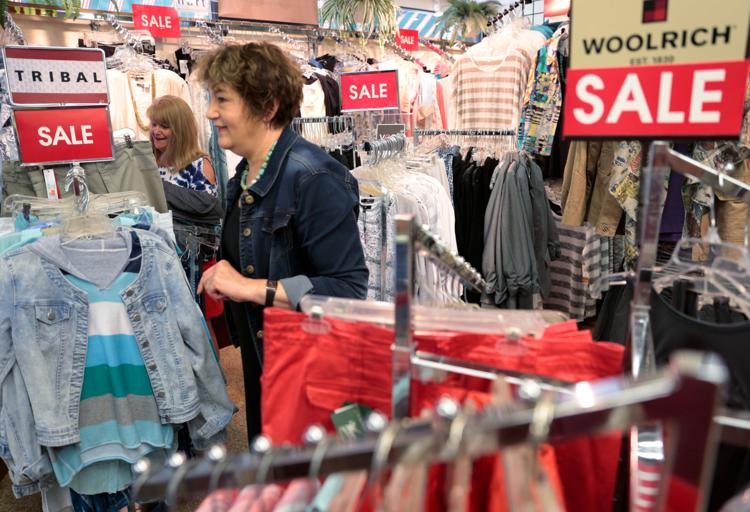 A blind date was had in 1998 and Joel and Judy married in 1999. Joel now has a partner for life and Nina's a spectacular yarn selection that includes cotton, wool and silk, and knitting books written by Swartz Marcus, who managed a yarn store in Chicago for 13 years and has a strong background in textiles. When she first arrived, the sparse yarn department was located across from men's underwear. It's now in the former shoe department in the back of the store.
"I had always eyed this little alcove so when shoes were done, I moved in and expanded it," said Swartz Marcus, 62, who grew up in Madison. "When I came here the yarn selection was very minimal, like a dish cloth cotton and basic acrylic but I didn't want to alienate the local people. We depend a lot on tourism but we don't want to be a tourist store. We want a balance between what we've always been to the local people and attracting tourists. No customer is left behind."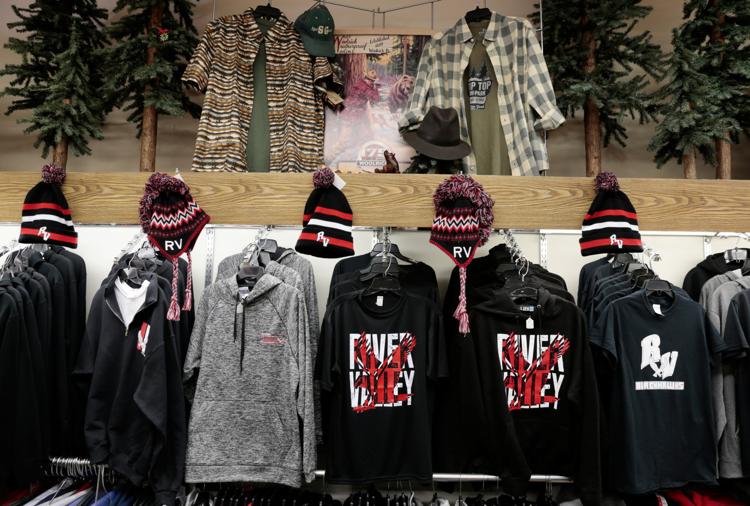 Sales peak in December but August is a strong second thanks to the tourists and the many items made in America or not typically found in big-box retailers. They include socks from Vermont and handbags from Colorado.
In 2002, as the store was undergoing a $40,000 renovation, Judy and Joel changed the name of the store from Nina's Inc. to Nina's Department & Variety Store to help visitors recognize the store's mission.
"We love the business," Joel Marcus said.
"It's fun to come to work every day and I like it because of the creative aspect to it. I'm a big critic of the way retail has gone in recent years and this is my opportunity to sort of show how retail should be."
Barry Adams covers regional news for the Wisconsin State Journal. Send him ideas for On Wisconsin at 608-252-6148 or by email at badams@madison.com.