WIOTA — He was educated for a time at West Point, became a skilled surveyor and drove cattle from central Illinois through the wilderness to feed hungry troops in what is now Green Bay.
William Stephen Hamilton later came to what is now Lafayette County in 1828 to mine lead. He also ran a grocery store, established a post office and built a school, as well as a fort to fend off intruders during the Black Hawk War.
Hamilton, who founded one of Wisconsin's earliest settlements, is also our state's connection to "Hamilton" the musical, a Broadway phenomenon about his father that is selling out theaters across the country. On Tuesday, it begins a 24-show run in Madison's Overture Hall and will likely go down as one of the theater's most successful.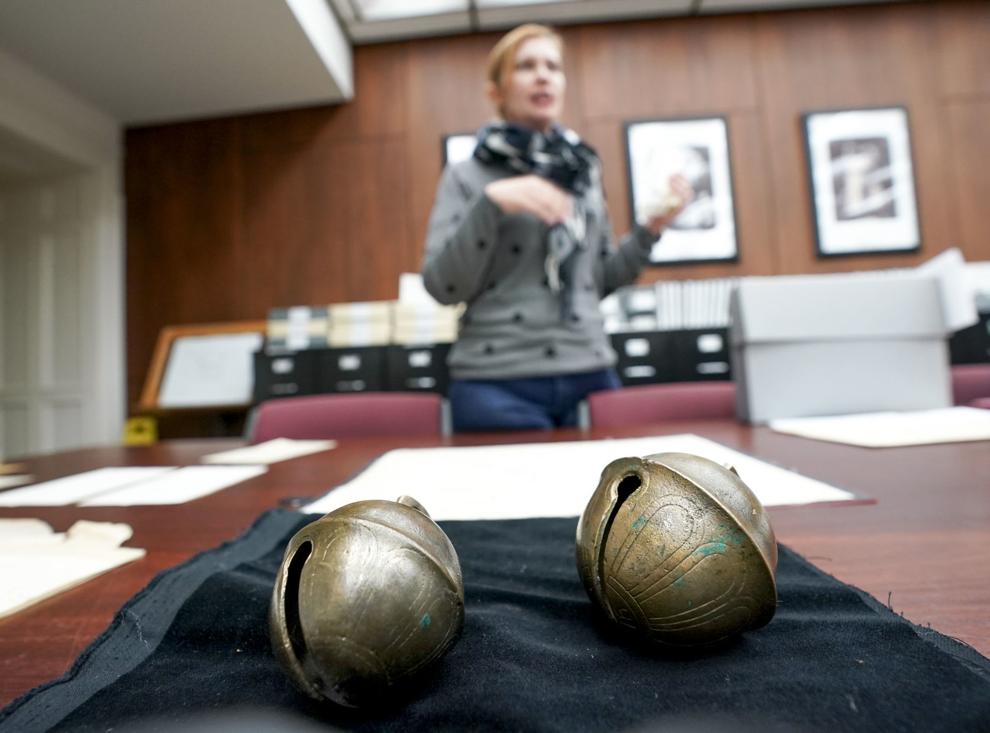 William Hamilton's contribution to Wisconsin's history is noteworthy, even if there is no musical in the works about him.
Instead, there are at least two books, countless newspaper articles, letters, maps and a mural in front of Zimmerman Cheese at the corner of Mineral Street and Highway 78 in Wiota. The Wisconsin Historical Society even has a set of sleigh bells given to William Hamilton by his mother, Eliza, at the age of 80 or 81, who made an arduous journey from New York in the late 1830s to visit her son at his mining operation — known then as Hamilton's Diggings, not Wiota.
"She was very unimpressed," said Simone Munson, a collections coordinator at the Wisconsin Historical Society. "She couldn't believe her son was living here. It was so remote, so rural. Rural doesn't even begin to describe it."
Even though Lin-Manuel Miranda's musical has made Alexander Hamilton a pop culture and historical icon, his son, William, is never mentioned.
William Hamilton, however, played a significant role in Wisconsin's mining history and its early development as a state. Had he not been a member of the Whig Party, Hamilton may have taken the oath in Dodgeville as Wisconsin's first territorial governor — rather than Henry Dodge.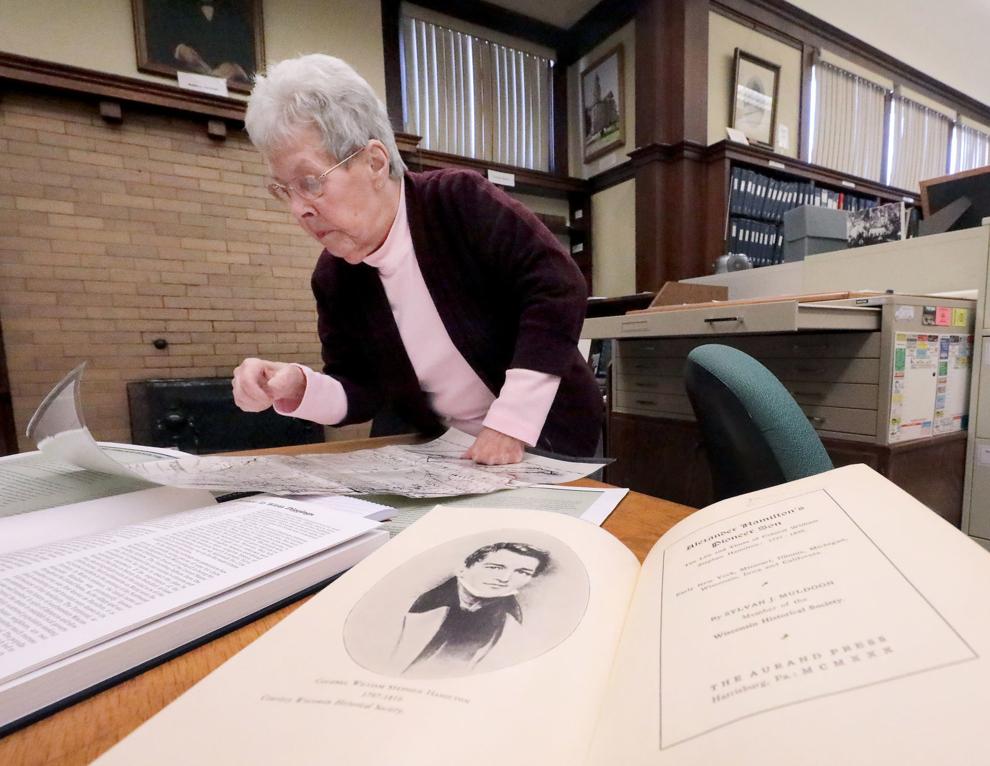 "The play, that doesn't really make a ripple down here. I mean, people are going to the play, but I don't know if they'd come home and dig into William Hamilton," said Marion Howard, a charter member of the Lafayette County Historical Society in Darlington.
"But the people of Wiota are very conscious of this, and they are probably the most historical-minded neighborhood of the county. They're very proud of their village and its start."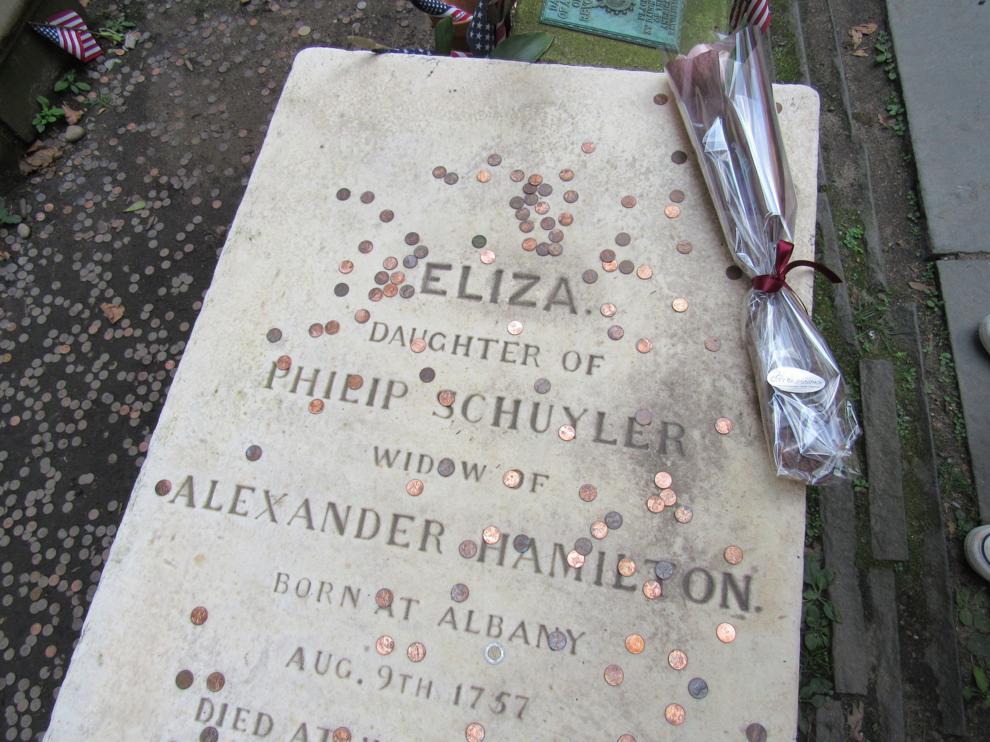 Lead-mining past
William Hamilton was one of many people from around the world who came to what is now Lafayette, Iowa, Grant and Crawford counties to mine lead. Many found their way here via Galena, Illinois, one of the country's key commerce hubs of the early 1800s, and established communities such as Shullsburg, Mineral Point and New Diggings.
At its peak, Wiota had an estimated 500 to 600 residents. Today, the community is home to about 100 people and just a few businesses.
The town park, where Home Talent baseball and the Wiota Little League play games, is just up the hill from where Hamilton struck lead and in 1832 constructed Fort Hamilton to defend his town during the Black Hawk War.
Hamilton's old land is now a pasture split by a spring-fed creek and surrounded by a barbed wire fence. Barney Larson, a lifelong resident of Wiota, bought the property in 1988 to expand his farming operation.
"I knew there was a lot of history down there," Larson said, as he stood in front of the cheese plant where a mural depicts the fort. "Every once in a while, we'll get a sinkhole, and that's old lead mines caving in. They're still around."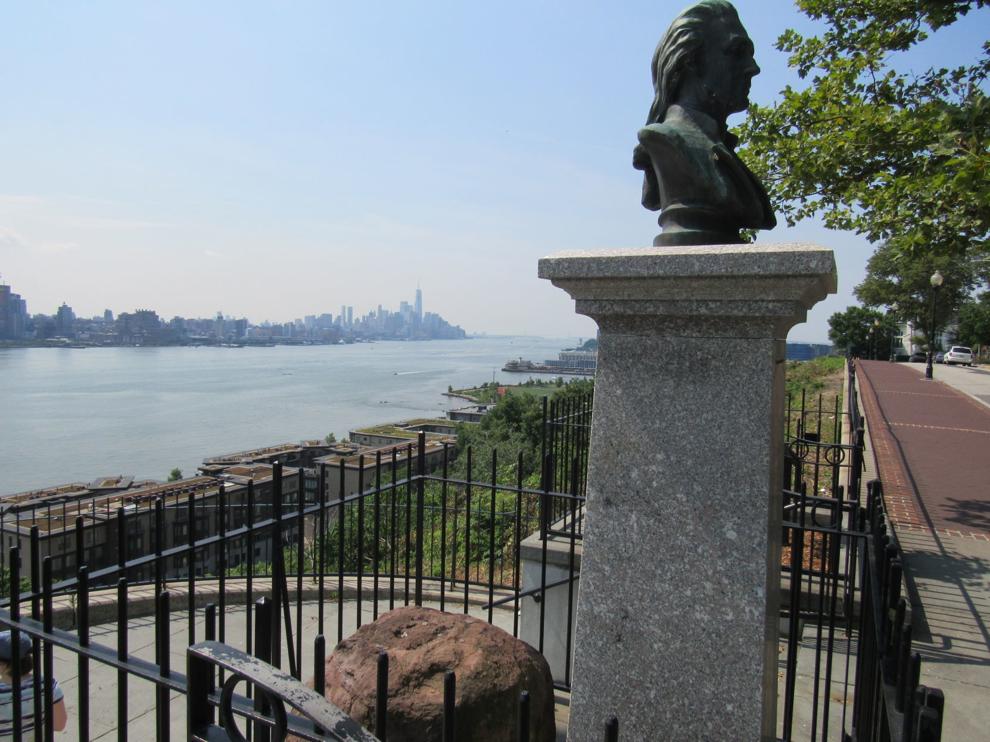 William Hamilton, the sixth of eight children, was just a month shy of his seventh birthday when his father, Alexander Hamilton, the former secretary of the Treasury, was killed in July 1804 in a duel with Vice President Aaron Burr. After his father's death, William dove into his late father's book collection but would ultimately abandon his wealthy surroundings for that of a pioneer.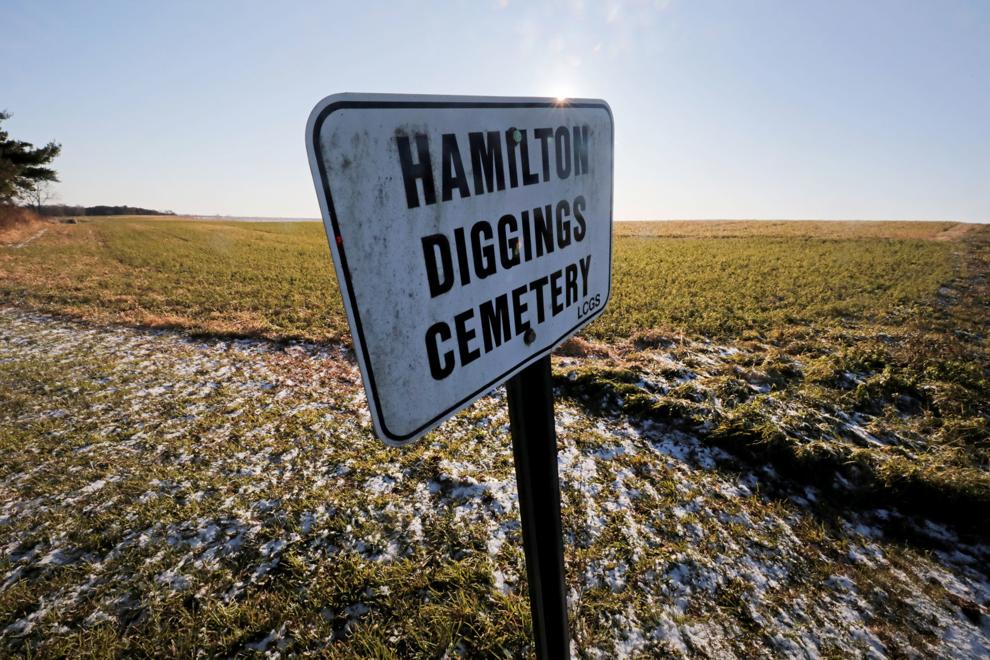 He became fluent in French, but spent only 18 months at the U.S. Military Academy at West Point before his sense of adventure took over. At the age of 18, he went to St. Louis and secured a position on the staff of the Surveyor General for Illinois, Missouri and Arkansas. In the mid-1820s, he moved to Springfield, Illinois, where he began practicing law, entered politics and was elected to the Illinois Fourth General Assembly.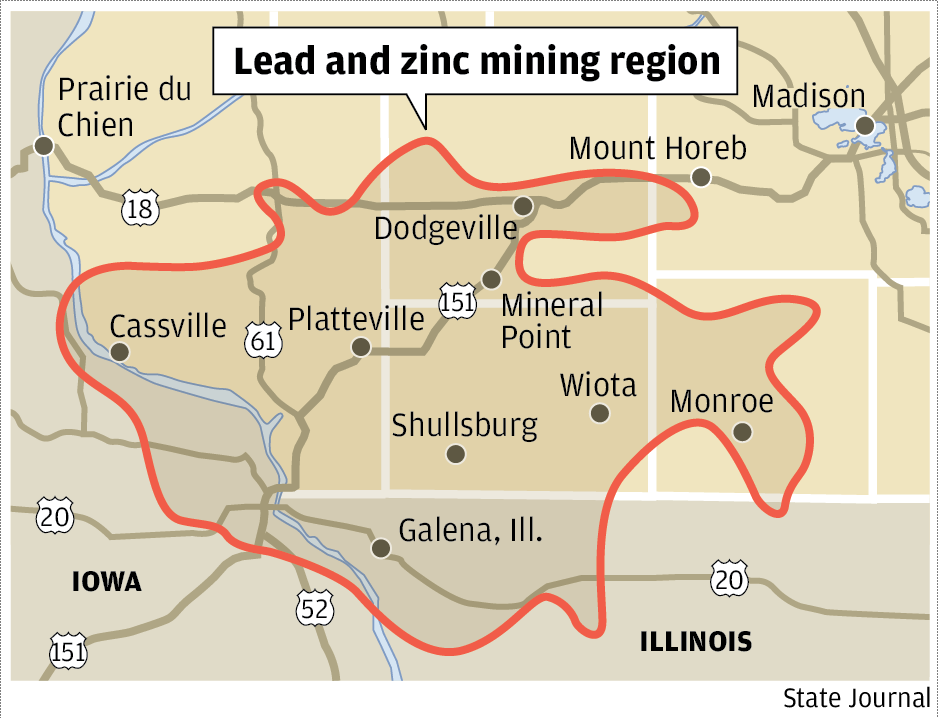 Path to Wisconsin
Unable to settle down — according to the book "Alexander Hamilton's Pioneer Son," published in 1930 and written by Sylvan Muldoon of Darlington — Hamilton learned that the 340 men stationed at Fort Howard in Green Bay were in need of beef.
So, in 1825, he got a government contract and successfully drove 700 head of cattle from just south of Peoria, Illinois, to Fort Dearborn, in what is now Chicago. His route then took him due north, where he followed the Lake Michigan shoreline through the wilderness to where Solomon Juneau had established a trading post a few years earlier and which would later become Milwaukee.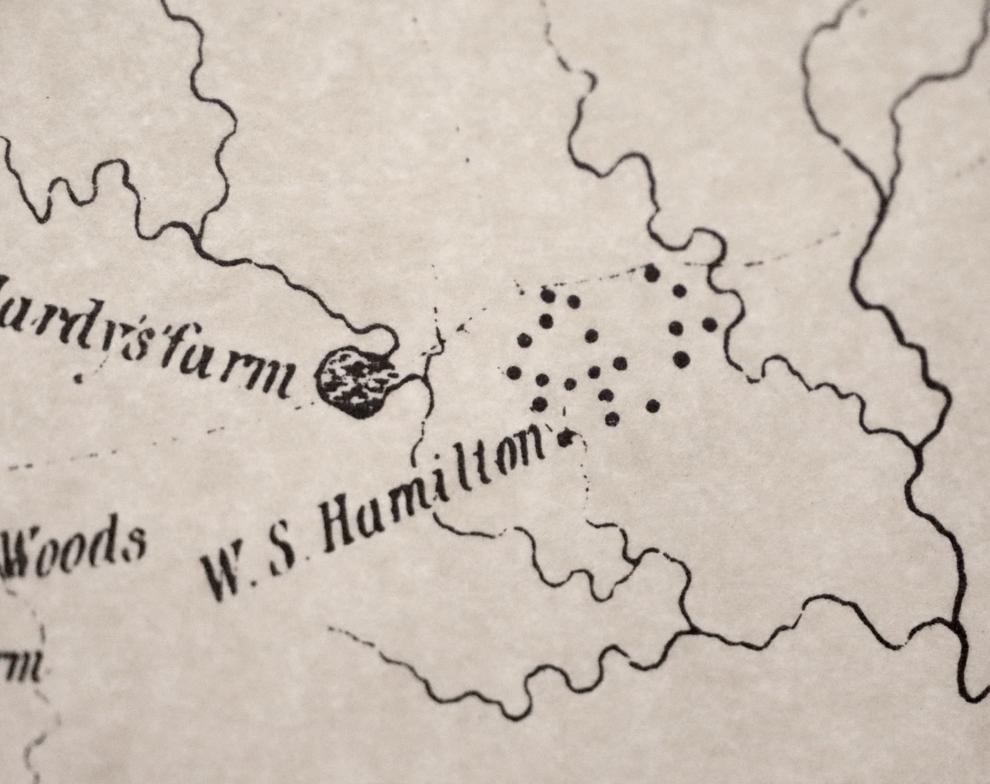 After the 360-mile, one-way journey to Fort Howard was completed, Hamilton ventured to Galena, took part in the Winnebago War of 1827 and learned to mine lead. The next year, he laid claim to 1,000 acres of Michigan Territory land, about 50 miles southwest of what is now Madison, which was still nine years away from the arrival of Eben and Roseline Peck, considered the founders of the city.
"It speaks to the dimensions of (Hamilton's) character. He dove into a lot of different worlds and had success in most of them, but not all of them," said Tom Emery, a historian from Carlinville, Illinois, who has extensively studied Midwest history. "I think it's an interesting part of early Wisconsin history."
One of those failures was in Muscoda, where Hamilton built a smelter in an effort to use the Wisconsin River to ship lead. It never took off, but his Hamilton's Diggings was a success. After the Black Hawk War, Hamilton's wealth and community grew. He disassembled the fort and used the wood to fire his smelter. Lead would then be taken south by wagon to the Pecatonica River, where it was shipped by boat, said Steve Brenum, 70, a lifelong Wiota resident who has immersed himself in Wiota history.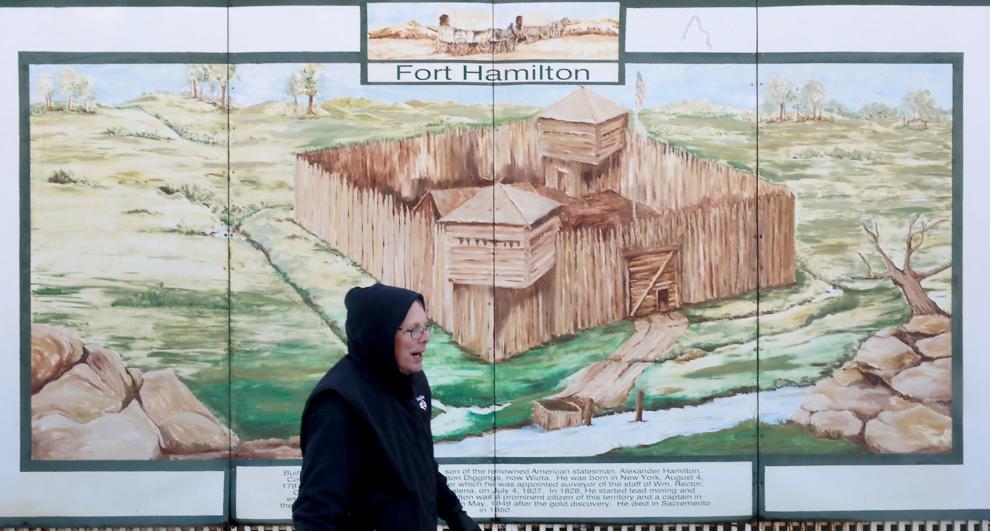 "When we were kids, right up behind them trees, there is a cutout in the rock that is just as flat as can be, and it's only like seven or eight feet wide," Brenum said, as he walked the pasture where Hamilton's fort and mining operation were located. "That's where they had unloaded the lead (ore), and it would come down at an angle to get to the smelter. There isn't a lot here now."
Smelting piles have eroded away, and what remains is covered in grass and weeds. It's unclear if some indentations in the land are former mining sites or natural occurrences. Hamilton left Wiota in 1849 and headed to California in search of gold near Sutter's Fort. He died from cholera about a year later at the age of 53 and is buried in Sacramento.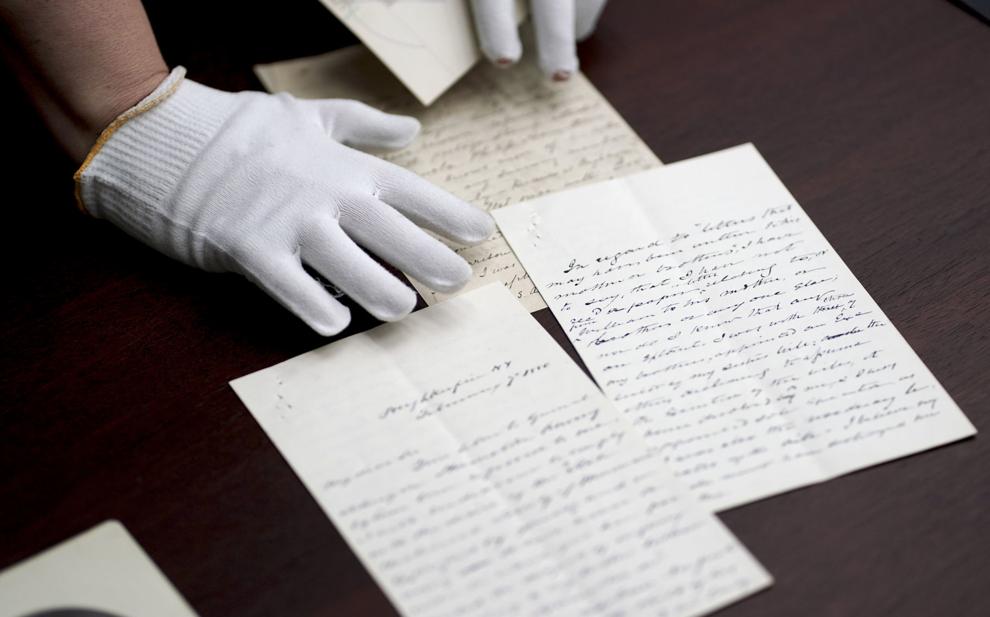 Over the years, the Wisconsin Historical Society has collected letters about Hamilton from his former neighbors, West Point and his youngest brother, Phillip.
The letters from the 1870s and 1880s include one from Theodore Rodolf, a longtime friend and Wiota neighbor. Hamilton, who was a territorial legislator, attended the Whig convention in 1843 in Madison, but left politics that year to focus on mining.
"Basically, in this letter, Rodolf is suggesting that (William Hamilton) is a founding father," Munson said. "He's very active and trying to do this legislative work but, because his party isn't in favor, he doesn't get the (territorial governor) appointment and he's less remembered."