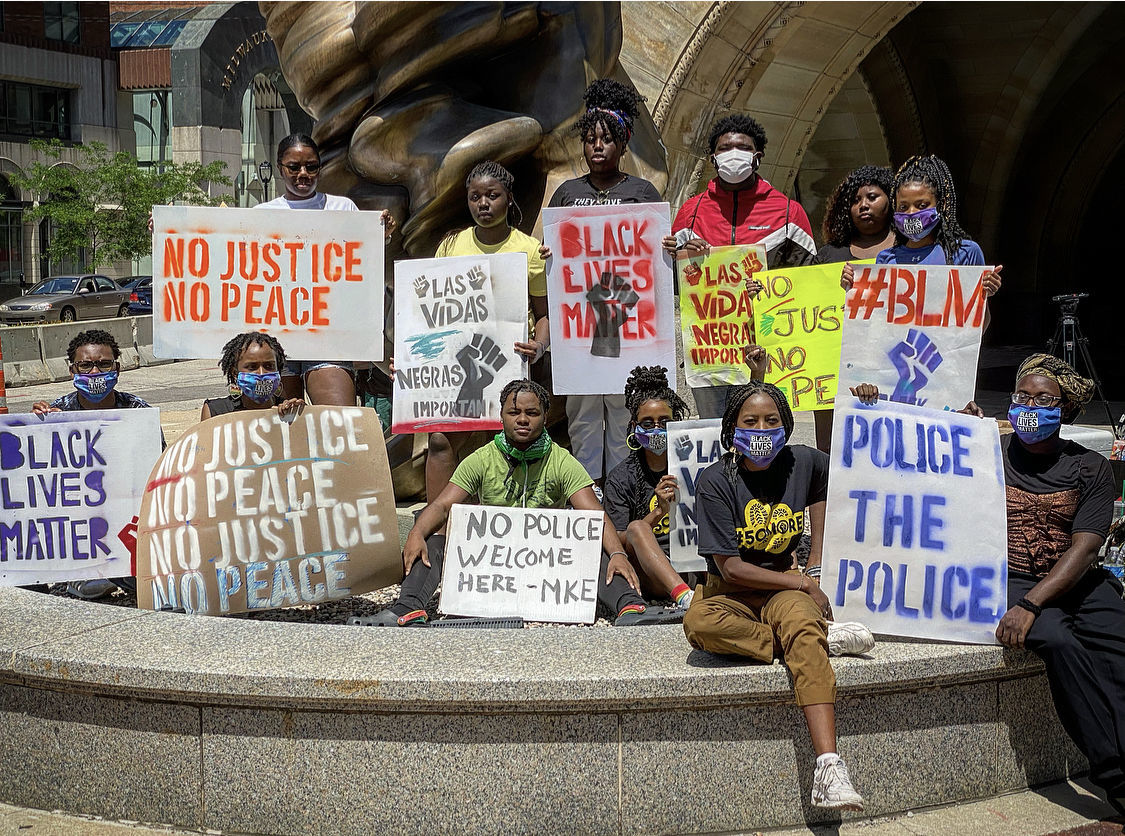 MILWAUKEE — Youth organizers kicked off a 65-mile march from Milwaukee to Madison in support of Black women and members of the Black LGBTQ community Tuesday.
Roughly 25 people congregated outside the Milwaukee City Hall to hear organizers speak prior to stepping off on a march that is scheduled to reach the Governor's Mansion on Saturday afternoon.
The march is scheduled to span five days and is expected to grow with each day. It will culminate with a Fourth of July rally in Madison demanding an end to racial inequality in the state.
"We'll go 50 miles, we'll go 65 miles, we'll go 100 miles, we'll go 500 miles if needed," Tatiana Washington, 19, executive director of the direct-action group 50 Miles More. "This march has been organized by Black women and Black queer people whose voices are often left out of the conversation, even though we're the most impacted by these issues in the movement and the fight for Black lives."
Organizers of the march want Gov. Tony Evers to condemn the use of tear gas, saying its use during a pandemic exacerbates risks to the respiratory system, and sponge rounds used by police after recent protests in Madison following the police killing of George Floyd turned violent.
"It was really disheartening to see Gov. Evers call the National Guard and militarize our streets," Washington said. "Black people are mourning the loss and seeing a video of a Black man being killed by someone who is supposed to serve and protect us. That is heartbreaking."
The group also wants the Legislature to hold special sessions on gun violence and policing, funding for violence-prevention initiatives and the release of incarcerated people who can't maintain social distance during the COVID-19 pandemic, among other demands.
Neither Evers nor Assembly Speaker Robin Vos, R-Rochester, were available for comment Tuesday.
Washington said the march, and her group, aims to build on the march from Selma to Montgomery, Alabama, during the Civil Rights Movement in 1965.
"It made a change," Washington said of that protest. "We need to make that same change and carry on that legacy. It was young Black people who shifted the conversation, shifted the culture of the Civil Rights Movement, and that's what we're trying to do here, this week."
The march will take place on some of southern Wisconsin's hottest days so far this year, but the organizers said they have plenty of water and will be sure to stay hydrated.



Pain and protest: Madison responds to the police killing of George Floyd
Be the first to know
Get local news delivered to your inbox!