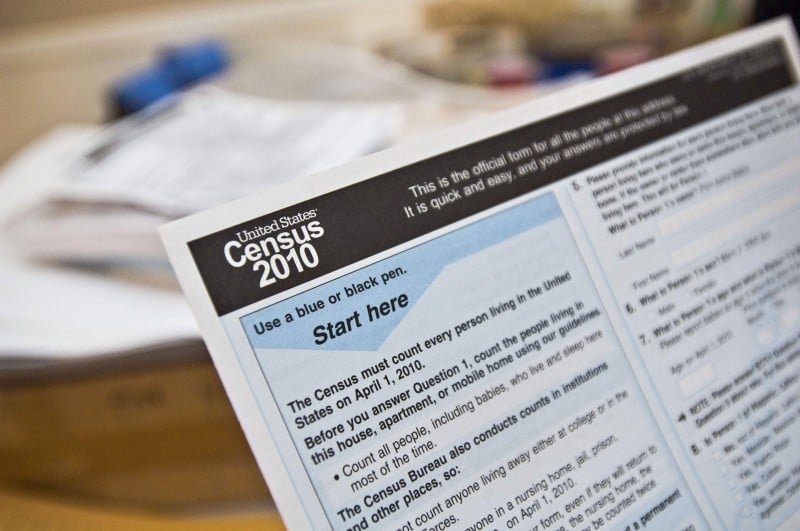 With five days left for people to return their census forms, Wisconsin is leading the nation with a 77 percent participation rate.
And starting Tuesday, about 40 census workers called enumerators were squeezing more completed forms from one of Madison's lowest-participation areas -- UW-Madison student housing.
"Our enumerators and crew members will be swarming the campus," said Patrick Ryan, who manages the Census Bureau's 10-county Madison region.
Most residents received census forms in the mail, but in UW-Madison dormitories, the forms were placed in dorm mailboxes Monday, said John Lucas, a university spokesman.
Census workers will collect filled-out forms in dorm lobbies and other campus areas, Lucas said.
Other enumerators will go door-to-door in student neighborhoods gathering information from anyone who hasn't sent in a form, Ryan said.
Enumerators are expected to begin May 1 contacting non-campus residents whose forms haven't been received. The campus areas are covered earlier to catch more of the students before the end of the school year, Ryan said.
College students often make the mistake of assuming they will be counted at their parents' homes, he said.
One census tract that is home to campus housing and bordered by East Johnson Street, Park Street, Wisconsin Avenue and Lake Mendota is running at 58 percent.
To the west, the tract that covers most of campus and the neighborhoods down to Regent Street was at 68 percent.
By Monday afternoon 75 percent in Madison had returned census forms.
Local government officials have been working with community groups on pushing for participation, especially in student neighborhoods and low-income areas, where response rates were low in 2000 and are lagging again this year, Ryan said.
By Monday, 53 percent had been recorded in the census tract north of the Beltline and south of Wingra Creek, between Park Street and John Nolen Drive.
Just 55 percent have been completed in the census tract that includes Allied Drive and is bordered by the Beltline, Seminole Highway, McKee Road and Highway 151, according to the Census Bureau.
In the 2000 census, the bureau estimated that completed census forms were returned from 81 percent of Wisconsin residential addresses, with the rate hitting 84 percent in Dane County. The national average was 72 percent.
Census Bureau director Robert Groves on Monday urged those in big cities and border regions to step up the response to avoid visits by census takers next month.
So far, about 65 percent, or more than 77 million households, have completed and mailed back the 10-question forms. The Midwest leads the pack, while the southern and western U.S. and big cities such as New York, Chicago and Philadelphia are lagging.
In Dane County, Maple Bluff and Waunakee topped the response list at 84 percent.
At a news conference, Groves said most of the lagging areas are either rural or have dense populations, or have more minority and non-English speaking people. That was also the case in 2000.
The Associated Press contributed to this report.
Be the first to know
Get local news delivered to your inbox!