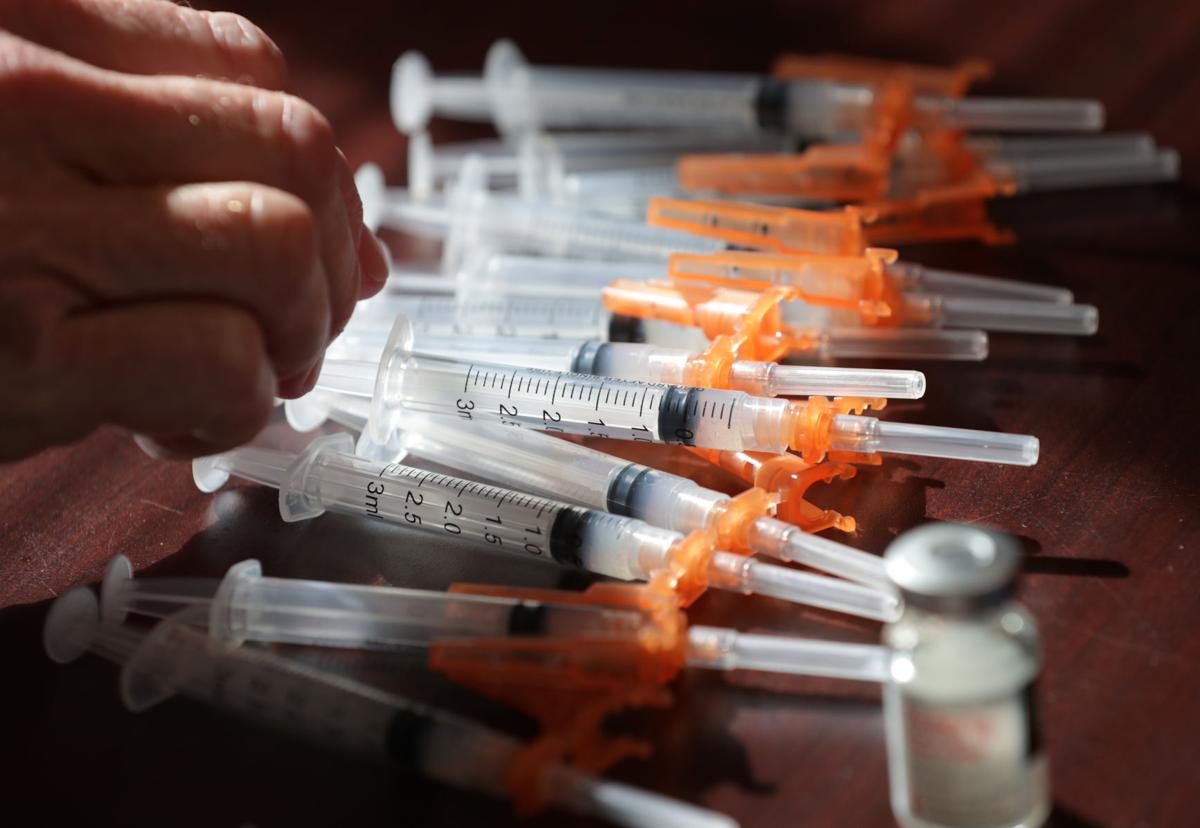 Wisconsin is now requiring all state employees to report their vaccination status, according to guidance updated Monday. 
The new policy does not force staff to get vaccinated against COVID-19, but requires them to upload documents verifying whether or not they've gotten the shot. The deadline to do so is Sept. 9. 
The requirement applies to all state employees, contractors and interns who have to be physically present in a state facility for their job, according to the Division of Personnel Management. 
The division said the goal of its updated policy is to make state buildings and worksites safe for both employees and visitors. 
"Requiring executive branch employees to provide their vaccination status is a key strategy in maintaining a safe working environment for employees, contractors, interns, volunteers and members of the public," the division said. 
Masks are still required in all state facilities, even for those who are vaccinated. 
The vaccination information will help the state track its progress "toward our overall goal of community immunity," the division said. The information will be treated as confidential medical records. 
The division noted that health privacy laws do not prevent the state from asking employees about their vaccinations status. HIPAA, a privacy law that protects health information, only applies to health-related entities, such as insurance providers or health care facilities, the division said. 
In guidance for employees and supervisors, the division emphasized that vaccines are "highly effective" at preventing the spread of COVID-19, which is worsening because of the delta variant. 
"In the few cases where vaccinated people are infected, their symptoms tend to be milder and their risk for hospitalization and death is far, far lower than if they were not vaccinated," the division said. "Getting vaccinated could save your life or the lives of your loved ones." 
'Every aspect of our lives has been turned on its head': The COVID-19 pandemic one year on
A year into a once-in-a-century pandemic, Madison and Wisconsin continue to grapple with a virus that's killed thousands, destroyed businesses, upended school and changed nearly all aspects of everyday life.
It's been 12 months of grief, shutdowns, reopenings, protective measures, partisan fighting, lawsuits and loss. And now, hope.