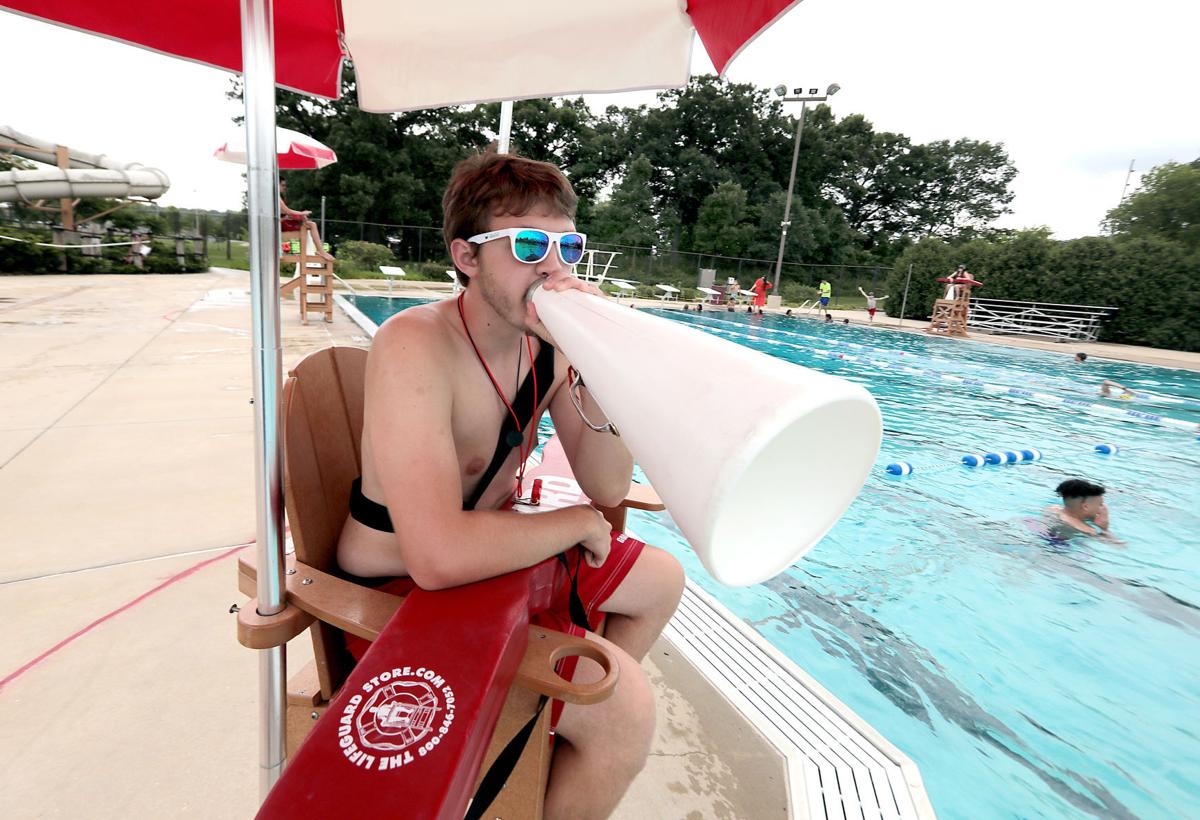 After a year of closed public spaces due to the pandemic, swimming to beat the heat is on many minds this summer.
But as the demand to swim skyrockets with COVID-19 restrictions lifting, a different barrier may stand in the way of the long-awaited swim season — a national shortage of lifeguards that has left pools across the U.S. scrambling to find workers and some municipalities' plans to fully reopen pools this summer dead in the water.
Pools across Wisconsin have been affected by the shortage after the pandemic forced training facilities to close and certifications to lapse. Milwaukee County opened four of 12 public pools in May when it could only find 75 out of 200 lifeguards needed to fully operate all the county's locations. Similarly, Green Bay could only open one of three pools on schedule due to staffing shortages.
The lifeguard shortage has hit some Dane County pools — a few harder than others.
The YMCA of Dane County, with locations on the East and West sides and Sun Prairie, has seen a shortage of recruits compared to a normal year, spokesperson Scott Shoemaker said. To lure more qualified lifeguards this summer, Shoemaker said, the Y is offering an hourly wage bump of almost $4 and a signing bonus.
"The shortage has been felt at the Y as it has at every other pool, but we are managing through it, and it has not impacted our operations" he said.
Elaena Noffsinger, the manager of the Shorewood Hills Pool, said operations at the pool have not been affected by the staffing shortage, but that could change.
"It's a lot (of workers) who have secondary-type jobs," she said. "So there is a lot of working around other schedules."
Other local pools have not seen a shortage. Goodman Pool has not had trouble finding lifeguards this year, said Ann Shea, the public information officer for the Madison Parks Division. While there have been some reduced hours, Shea said Goodman Pool added two more days of swim lessons and will increase its hours for lap swimming.
But Goodman Pool may be an exception. B.J. Fisher, the American Lifeguard Association director of health and safety, estimated there is a 40% to 50% lifeguard staffing shortage nationwide.
"I've been a lifeguard since I was 15 ... and I have never seen it this bad," he said.
With many training sessions canceled due to the pandemic, Fisher said many municipalities had to start hiring from scratch. Some returning lifeguards could not get the mandatory recertification training needed every two years.
Noffsinger said the pandemic made the training process more complicated, especially when they were indoors and had to wear masks. But as the Dane County pandemic restrictions loosened toward the end of May, she said it got easier to work with trainees.
Jon Spencer, the pool manager for the West Side Swim Club, said the pool has not struggled with staffing since it draws from longtime members to hire internally. However, he said training of new recruits was made more complicated since certification classes normally run through Madison high schools were canceled, forcing teenagers to look for limited training sessions at other locations.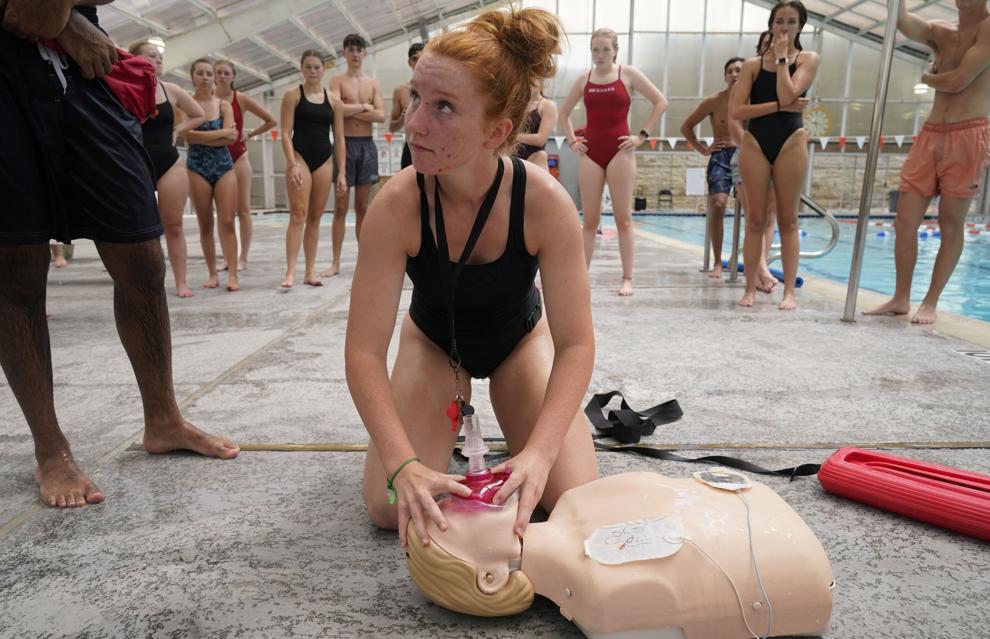 "That was a little more of a challenge where the kids who were just getting certified had to find a Red Cross class that was separate from the school curriculum," he said.
Just too much
Fisher said the pandemic was "the straw that broke the camel's back" for the national lifeguard industry.
An ever-shrinking pool of young workers are ditching poolside positions for higher-paying summer jobs or internship opportunities at college. International students and foreign seasonal workers who typically ease the lifeguard shortages also had trouble getting to the U.S. this summer due to closed embassies, travel restrictions and the Trump administration's ban on J-1 visas that expired in late March.
Fisher fears a "snowball effect" due to increased beach and pool closures caused by staffing shortages, which could have an economic impact on beach communities and raise the risk of drowning as more people opt to swim in unguarded waters.
Possible answers
Immediate solutions to the shortage include offering free training and increasing pay, Fisher said. Other long-term solutions include recruiting different age groups to be lifeguards — specifically, retirees who could staff shallow pool swimming areas while stronger, younger lifeguards patrol deeper waters and beaches.
Shoemaker said the YMCA offers regular lifeguard training and was able to continue classes through much of the pandemic. Candidates can even take the certification class for free if they work for the YMCA when they're done.
"The reward of lifeguarding is that you help people be safe and have fun in the water," said Becky Whiting, the West YMCA aquatics director. "It's something you can do anywhere and at any time in your life."
Fisher recommends parents be proactive about the shortage of lifeguards, suggesting they keep a close eye on swimming children and make sure children who cannot swim more than 100 meters wear a floatation device.