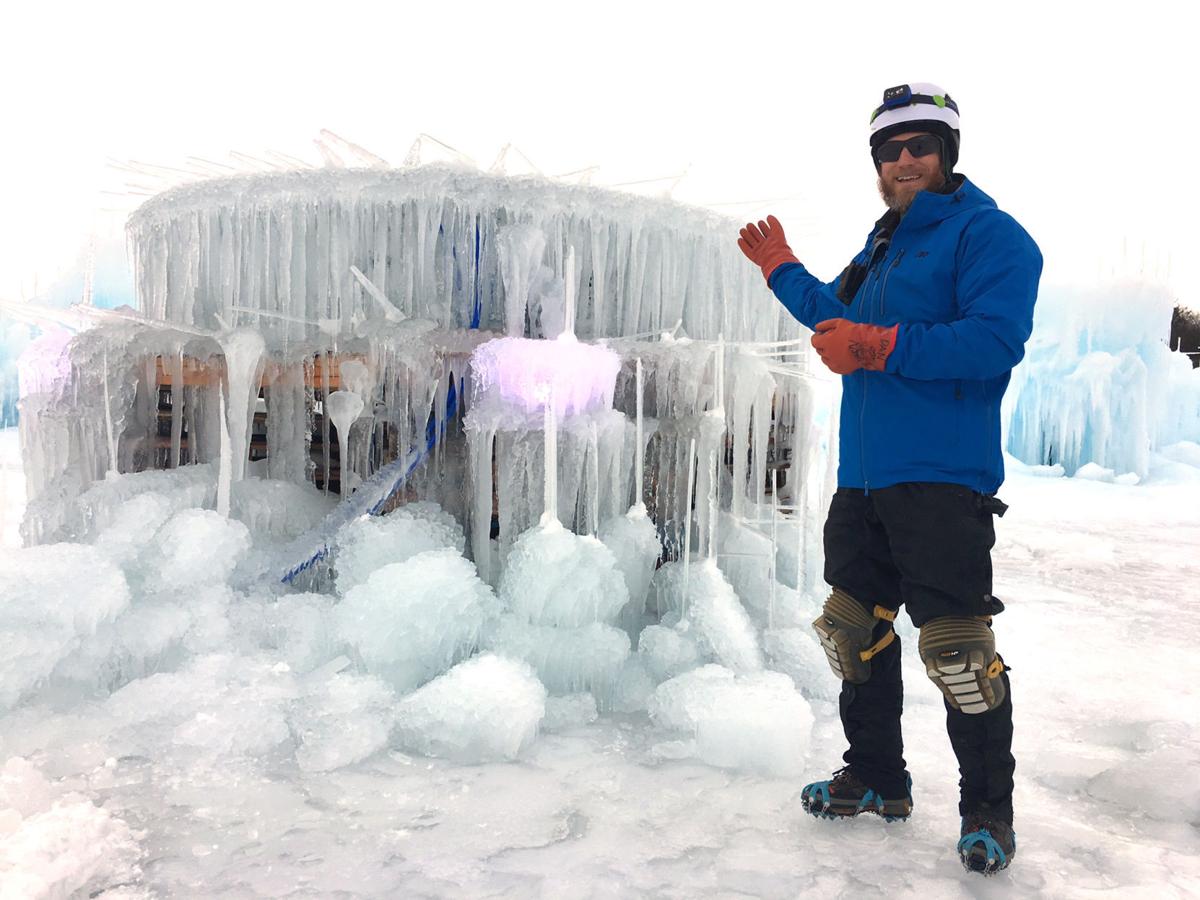 The newest attraction in Wisconsin Dells that drew sellout crowds last weekend is being forced to temporarily close due to unseasonably warm weather.
Ice Castles, a Utah-based entertainment company that specializes in large-scale events handcrafted from ice, announced Wednesday on its website that the ice castle it has constructed in a parking lot at Mount Olympus, will be closed on Thursday and Friday and likely on Saturday and Sunday.
The region has been inundated with rain and temperatures in the 30s and 40s with temperatures predicted to be in the upper 40s and possibly as high as 50 degrees on Saturday and Sunday.
"We understand this unexpected, temporary closure comes as an inconvenience to those who have already purchased tickets," the company announced. "Unfortunately, we have no control over the weather, and sometimes only a short notice of what the weather allows us to do."
You have free articles remaining.
The company has constructed ice castles in Utah, New Hampshire and Canada and announced Wednesday that its ice castle in Stillwater, Minnesota, will also close for the weekend.
The castles are made entirely of ice and include a floor of 8 inches of crushed ice and snow which has turned to slush and ultimately ponds of water as temperatures continued to rise, the company said.
Construction of the Dells ice castle began in mid-December using a series of towers that sprayed water creating the ice structure. Work was interrupted by warm temperatures a few days before and after Christmas before resuming.
The attraction opened Friday with sellout crowds through the weekend but the warm spell has halted the excitement and it's unclear when it will reopen.
Dan Beck, site manager for the attraction, told the Wisconsin Dells Events in December that temperatures need to be below 28 degrees to effectively build ice but temperatures between 0 and 15 are ideal.
The National Weather Service reports that overnight lows for Wisconsin Dells are predicted to be 32 degrees or warmer through Wednesday of next week with daytime highs in the upper 30s.