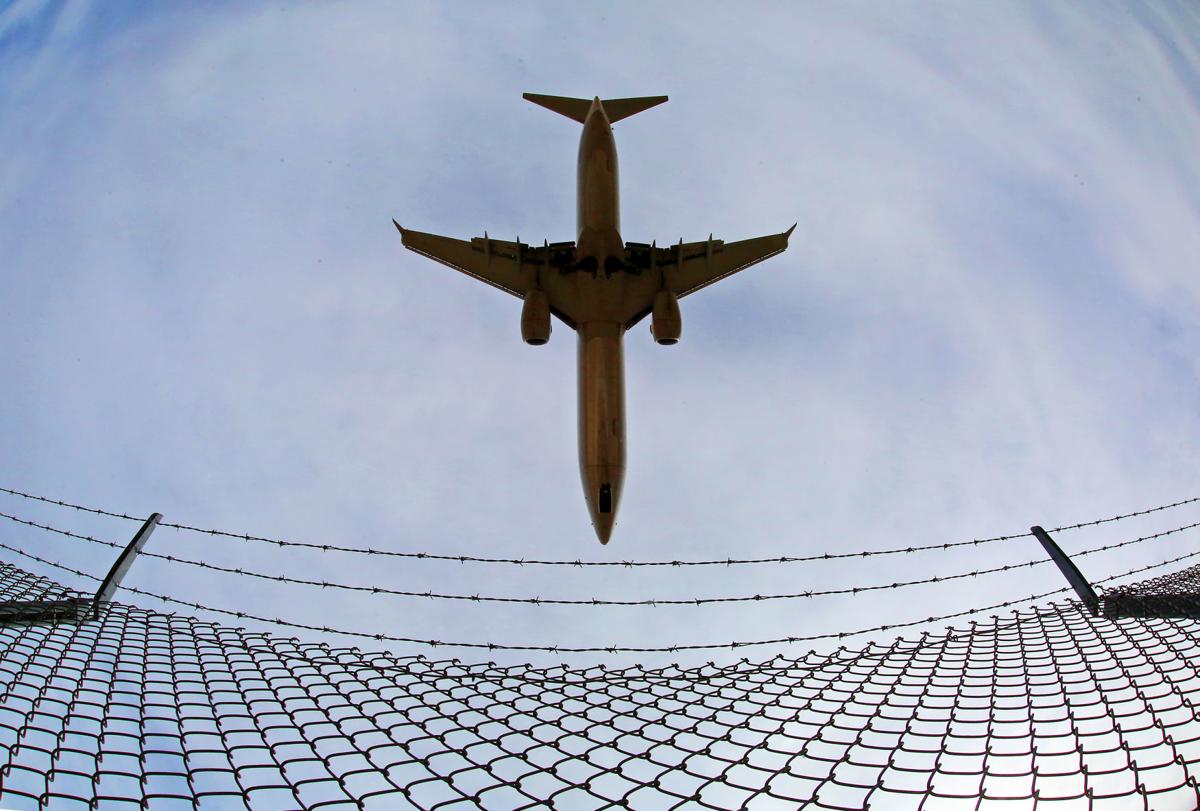 Despite concerns about noise or other environmental harm that could arrive along with a new class of fighter jet at Madison's Truax Field, many of the people who spend their days in the working- and middle-class neighborhoods near the Air National Guard base appear to have adjusted to life in the flight path.
"Most of the time it's ignored unless it rattles the windows, and then it's like, 'Whoa, man,' and then it's over," said Martha Galston of the F-16s that have been blasting out of Truax and streaking across the East Side Madison sky since 1992.
But mostly they're "white noise," said Galston, who lives in the Truax Park Apartments complex, grew up in the area around Fair Oaks and Atwood avenues, and has spent about half of her 54 years living within the flight path of planes.
"You got an apartment. It's next to the airport. What are you going to do? Move the airport?" she asked.
Some, though, complain about the effect of jet noise on learning and health, and question the military's approach to gathering public comment about the F-35s.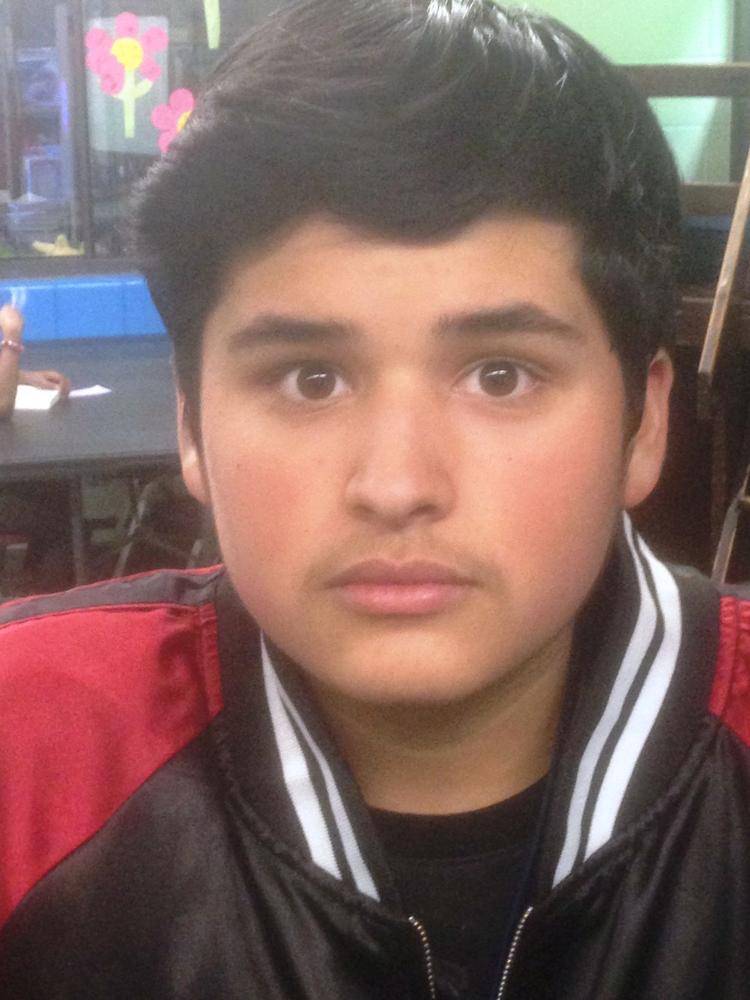 Thirteen-year-old Gio Alcantara, who said he's lived in Truax Park for about five years but in the broader neighborhood his entire life, said he notices the planes maybe three to five times a day and that they can sound "like a big boom."
"Last night I heard a jet pass by and it was just, like, disturbing," he said Thursday. "It actually one time woke me up."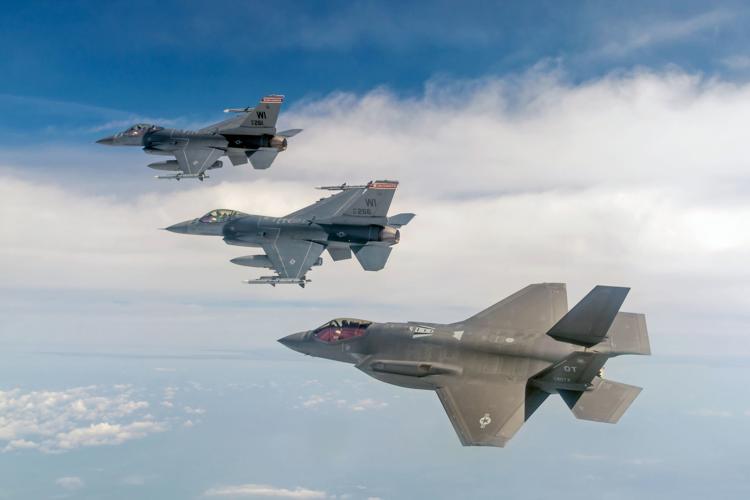 Eighteen F-35s and two back-ups are expected to begin replacing the F-16s at the Truax-based 115th Fighter Wing in 2023. Since 1948, Truax has been home to eight types of military aircraft, including the F-51 Mustang, F-89 Scorpion and A-10 Thunderbolt.
Take-offs, or sorties, by the 115th now total about 230 a month, according to Capt. Joe Trovato, deputy director of public affairs for the Wisconsin National Guard. It's not yet clear what that number will be when the F-35s arrive, but "we would expect a similar number of sorties to current levels," he said.
Noise studies as part of the military's environmental impact statement must be completed prior to the F-35s arriving. The Air Force has said the F-35s will be about as noisy at the F-16s, and studies of the noise F-35s produce compared to other military aircraft have been mixed.
But so far, "there have been no officially commissioned noise studies of the F-16 versus the F-35 as it relates to Madison," Trovato said.
Mike Shivers, a recreational pilot who has lived in the Hawthorne Neighborhood about a mile and a half from Truax Field for 56 years, said he doesn't like the jet noise from Truax, but it's remained about the same over the years and his neighbors seem to have gotten used to it.
"The only objection I have to the F-35s is it's military waste," he said, adding he doesn't understand why Wisconsin's elected officials "haven't said anything about the tremendous waste of one of these planes."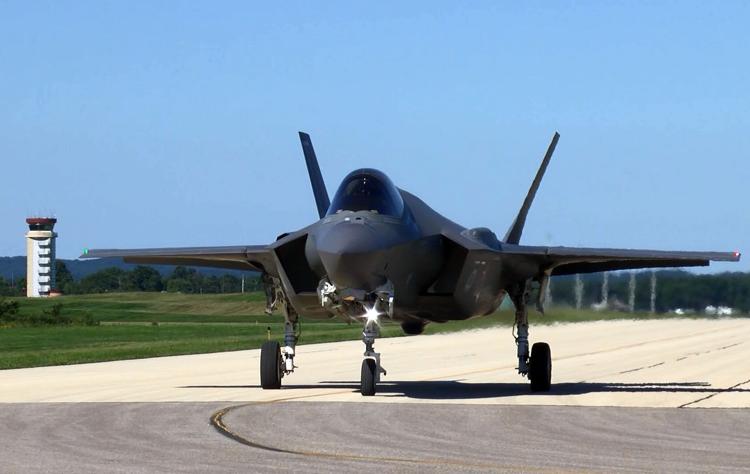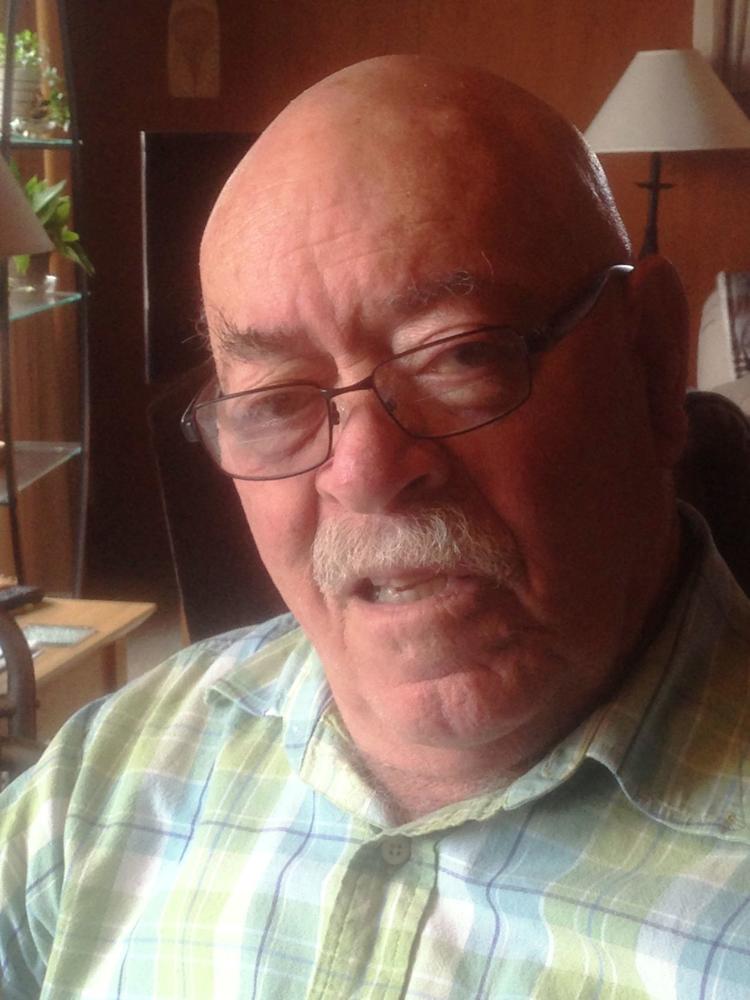 F-35s are estimated to cost about $100 million each, a price far too high for what the plane delivers, said Shivers, who is also a former member of the Madison City Council.
Diane Calhoun, who's lived in the Hawthorne neighborhood since 1998 and has been active with the neighborhood association, said she grew up in a house near Commercial Avenue and Starkweather Creek that was "directly in line with the main landing path."
"At that time it was F89s and F102s, both of which are far louder than the current planes," said Calhoun, whose son is a senior master sergeant with the 115th.
She said she hasn't heard any "major complaints" about the noise and said some of the complaints she's heard at public meetings "aren't that credible to me personally." As far as she knows, at 74 years old, she said, she's suffered "no hearing damage as a result of noise exposure from the planes."
Calhoun's "it is what it is" attitude could be found as well over at the Oak Park Terrace mobile home park, where military jets and commercial aircraft from the Dane County Regional Airport — which abuts Truax Field — are a common sight and sound.
Jesus Lara, 54, who's lived in the park 25 years, and 68-year-old Melanio Pena, who's been there for about three years, offered mixed reactions to the noise.
"They're very noisy," said Pena, but "we get used to it," added Lara.
Pena and Tom Gilbert, 68, a 20-year Oak Park resident, both said that the planes are especially bothersome to their girlfriends; Pena's girlfriend comes home from working the night shift at 7 a.m. and wants to go to sleep.
"I hear them going all the time," Gilbert said. "They don't bother me. They bother my girlfriend."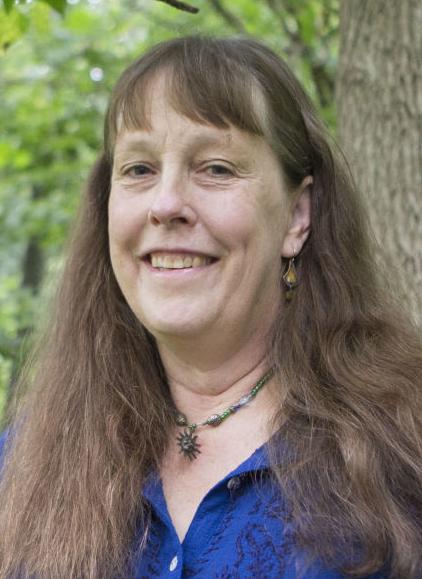 People from all socioeconomic backgrounds "can and do 'get used to' all sorts of obviously unpleasant things that have detrimental effects on their health," said Maria Powell of the Madison-based advocacy group Midwest Environmental Justice Organization, or MEJO, which has been critical of the planes.
"That said, people in lower socioeconomic brackets usually have to learn to 'get used to' a lot more unpleasant and unhealthy experiences and exposures than people higher on the socioeconomic scale, who have a lot more choices and control over where and how they live," she said. "It's a survival skill."
She pointed to research showing that children exposed to repeated aircraft, train or traffic noise suffered academically compared to children whose school environments were free of such noise, and to other research showing the ill effects of airplane noise on health.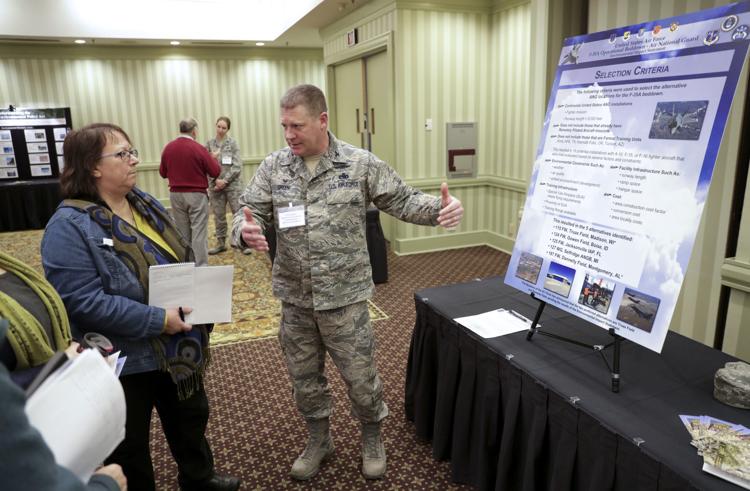 Supporters of basing the F-35s at Truax note the base employs 445 people and point to a Wisconsin Economic Development Corp.-commissioned study showing the base is responsible for some $100 million in economic activity a year. Without the F-35s, the base's future was in doubt.
Tom Moen, the executive director of the East Madison Community Center in the Truax apartments complex, said that when the F-16s fly over, "they're piercingly loud and disruptive and (it's) impossible to carry on a conversation."
But the people the center serves are often trying to get their families' basic needs met, center officials said, and plane noise can be a secondary concern.
The center's youth program manager, John Harmelink, said he doesn't hear complaints about the plane noise from the children he works with, but he does hear them complain about litter and traffic on nearby Wright Street, which is "much more of a problem." He'd like to see crosswalks and pedestrian-crossing flags to improve safety there.
There have been no ill effects on the children from the plane noise that Hershey Barnett's noticed since she started help run the family resource center in the community center in June. It's open from 10 a.m. to 4 p.m. Monday through Friday.
The planes are "not very often," she said. "I don't think we notice much of it at all."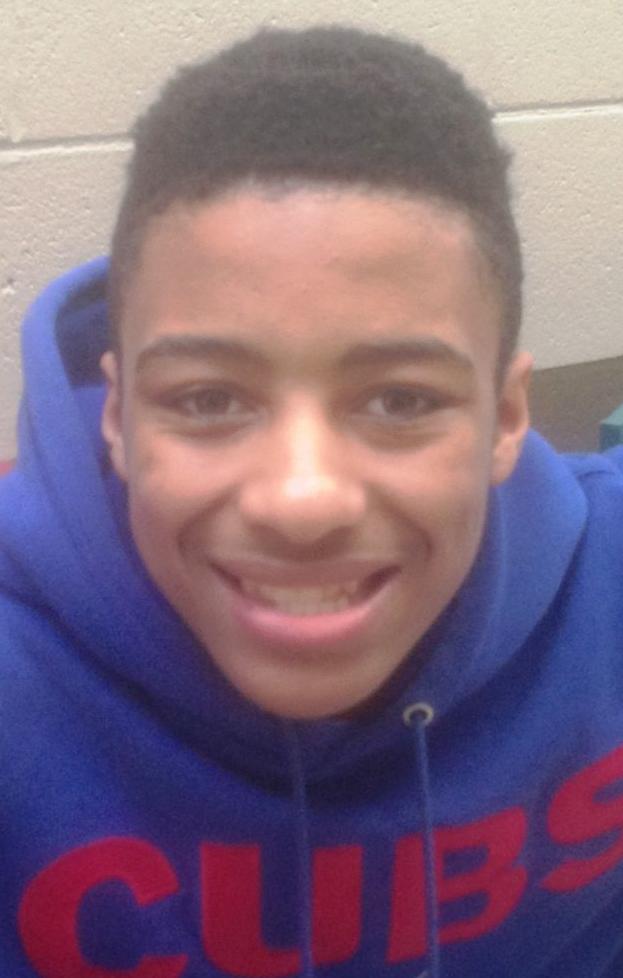 Jalonzo Jackson, a 15-year-old sophomore at East High School who lived in the Truax neighborhood for two years, reported seeing the planes two to four times a day and it's "cool to see them go past." His younger siblings, ages 6, 9 and 10, sometimes run outside to see them, he said.
Alds. Marsha Rummel and Rebecca Kemble, who represent parts of the East and North sides, respectively, have criticized the military for not doing enough to gather the concerns of those who live in lower-income neighborhoods that are affected by the jet noise.
They have said a National Guard official has told them the military is notifying the public about the study through newspaper advertisements, social media, mailings to people who sign up for them, and posters in community centers, grocery stores and gas stations.
Ald. Larry Palm, who represents the area that includes Truax, did not respond to requests for comment.
"There ARE people in (the) Truax neighborhood who are concerned about the jet noise," MEJO's Powell said in an email. "Unless you talk to lots of people, you might not encounter them."
[Editor's note: This story has been changed to correct which entity paid for a study on the economic impact of Truax Field. The study was commissioned by the Wisconsin Economic Development Corp.]
Be the first to know
Get local news delivered to your inbox!