For the past 12 months, the threat of COVID-19 has forced the faithful to find creative solutions for practicing religion.
Now, with Holy Week underway, ending with the arrival of Easter on Sunday, the area's Christian community is drawing on that experience to uphold long-standing traditions, offer a variety of safe alternatives to adherents and — at some churches — host the first in-person services in more than a year.
And from the slowly improving picture of the pandemic, faith leaders are seeing parallels to the hope Christians associate with the story of the resurrection of Jesus celebrated on Easter.
"We'll really touch on the things we've gone through this past year about how our lives really often felt like darkness in this last year of isolation and uncertainty and how that can connect to the Easter story of new life," the Rev. Jenny Arneson, lead pastor of Sun Prairie United Methodist Church, said about her upcoming Easter message.
All 102 parishes within the Madison Catholic Diocese, which covers 11 counties, will celebrate in-person Mass for Holy Week and Easter this year, said Brent King, spokesperson for the diocese.
It's far different from last year's Easter when almost all Catholic churches in the diocese had moved to online Mass given statewide restrictions on public gatherings at the time, King said.
"Tuning in to Mass on the computer or TV was the best anyone could do, and it certainly left it an anticlimactic celebration of the single most important day of the Christian calendar," he said.
As the pandemic set in last spring, the African American Council of Churches wasn't able to organize its annual joint service for Good Friday.
This year, the service that invites seven Madison-area preachers to participate in the seven last words of Jesus will be livestreamed on social media from Mt. Zion Baptist Church in Madison.
The Rev. Alex Gee, of Fountain of Life Covenant Church, is hopeful to see the Good Friday service return after the one-year absence — even if only online — noting it's a "big tradition in the Black community."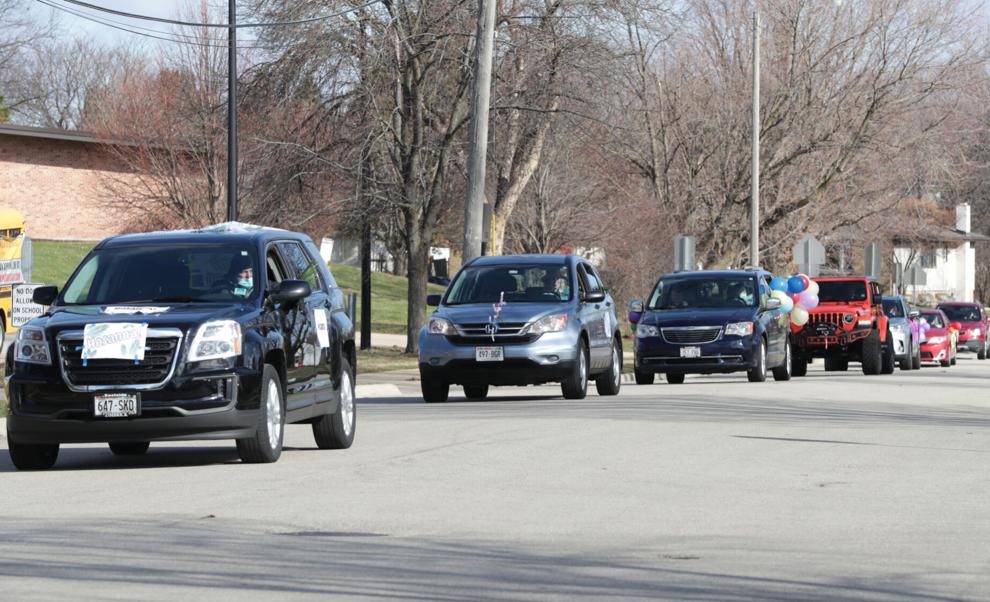 In time for Easter
For the members of United Methodist in Sun Prairie and Midvale Community Lutheran Church on Madison's Near West Side, this year's Easter services represent the first in-person gatherings in more than a year.
United Methodist, 702 North St., has been reaching its congregation via prerecorded services every Sunday since late last March, Arneson said. That will also be the case for Holy Week's Maundy Thursday and Good Friday services.
Midvale Community has taken the route of livestreaming Sunday services for 12 months, said the Rev. Katie Baardseth, which she called a "scramble" to figure out last spring but the result of "brilliant people in our staff and in our congregation."
Both pastors are looking forward to seeing their members in person on Sunday.
"I think this year we've all felt entombed, we've all been under, in some ways, house arrest because of the pandemic, we've lost and are grieving more than 500,000 people," Baardseth said. "We bore a lot of grief this year, so we really need an Easter."
United Methodist is hosting an "interactive prayer experience" inside the church over a three-hour window Easter morning. It will involve congregants walking through the building, stopping at different prayer stations and ending in the sanctuary for Communion, Arneson said.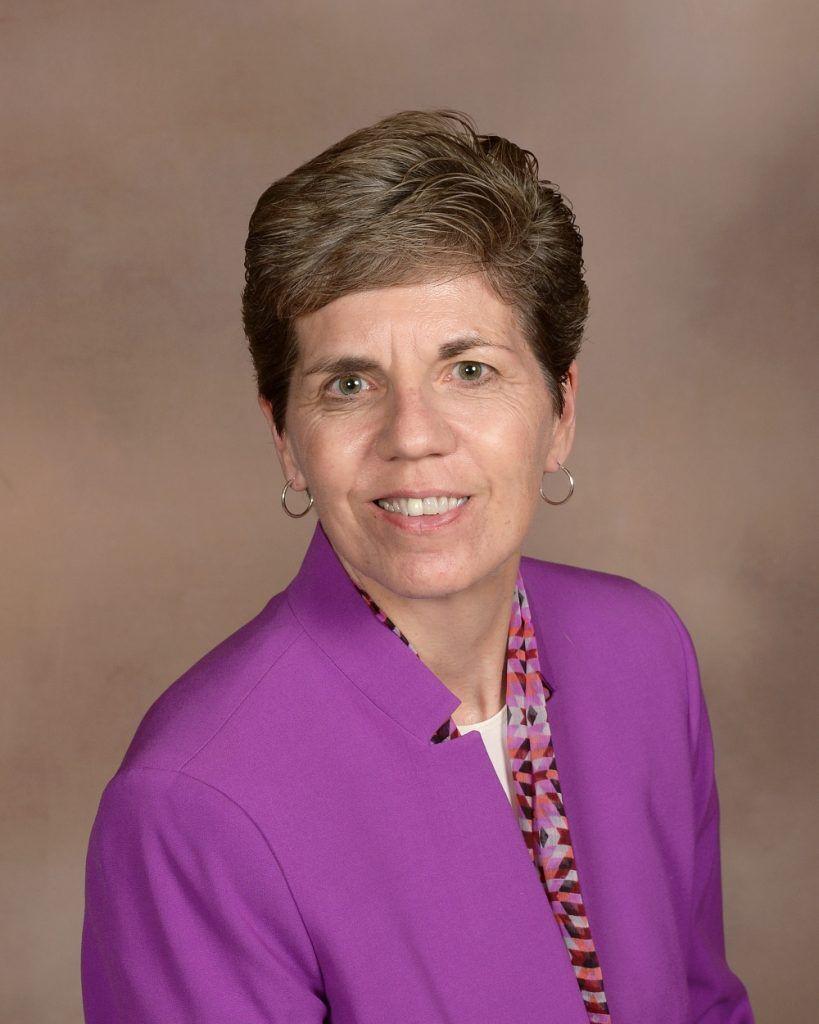 With the exception of staff and the occasional small group, it'll be the first time people have entered United Methodist since the pandemic set in. Registration is required to stagger the number of people in the church at one time, and masks must be worn.
United Methodist is also holding a 7 a.m. drive-in Easter Communion where people will be given a bag of Communion bread and grape juice and can tune into an FM radio station to hear the Communion liturgy, Arneson said.
"I know many people are excited to just be inside the church again and we're doing that in the safest way we can," Arneson said. "We really truly are looking forward to Easter and letting that Easter light overcome some of that darkness."
Midvale Community is offering three options to worship on Easter, Baardseth said.
A sunrise worship will be held in the parking lot of Midvale Community, 4329 Tokay Blvd., followed by another in-person service later in the morning at Rennebohm Park.
In between the outdoor services — scheduled for 6:34 a.m. and 11 a.m., respectively — Midvale Community will accommodate those more comfortable staying at home with a livestreamed Easter service at 9 a.m., Baardseth said.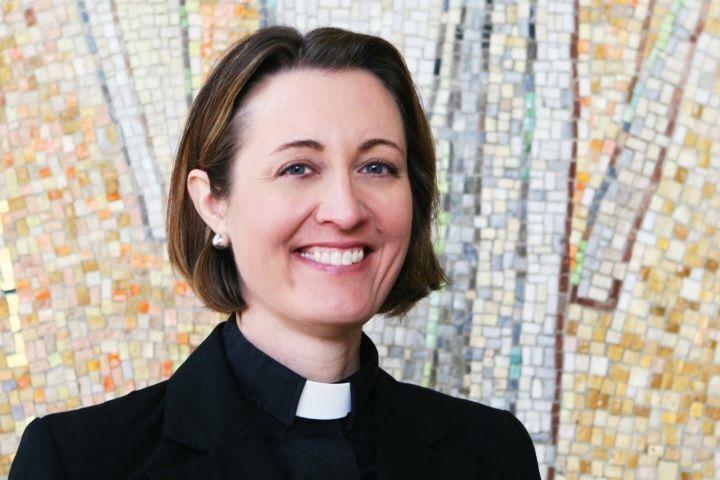 For the outdoor services, face masks will be required, households will be required to keep a safe distance from one another, and chairs or blankets should be brought from home. Additionally, attendees are required to sign up in advance.
More approaches
Fountain of Life on Madison's South Side held parking lot church services last year, but the predominantly African American congregation hasn't had that option since the weather turned cold last fall, Gee said.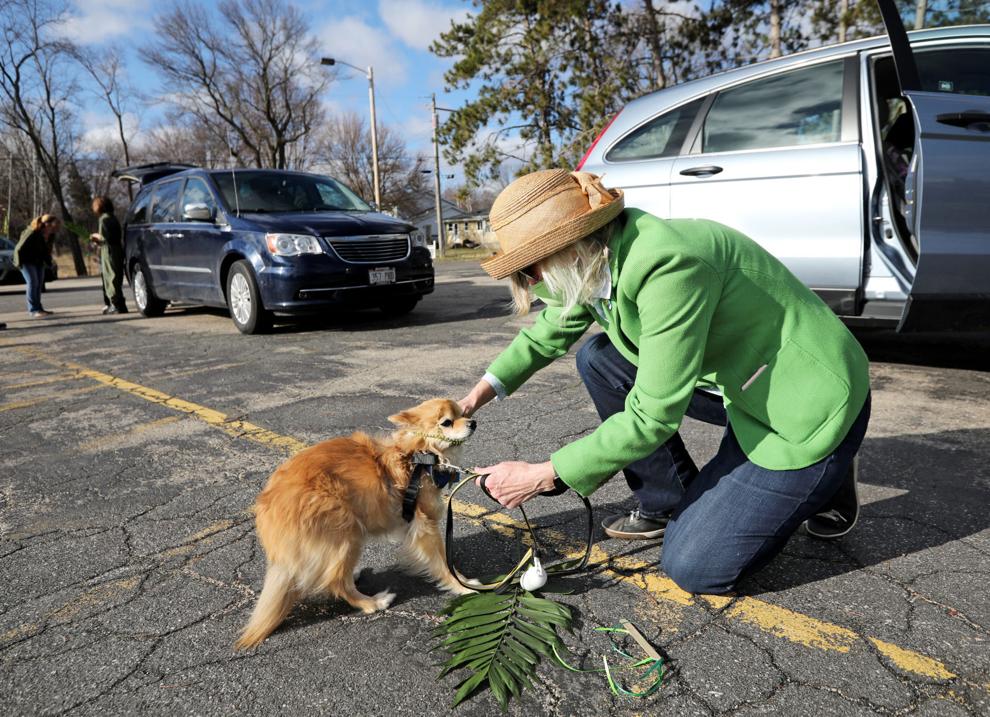 Easter will mark the first outdoor service for the church in months.
A stage is going to be set up outside the front door of the church, 633 W. Badger Road, for musicians, singers and a lectern for the 10 a.m. service where people can listen from their cars or outside on lawn chairs, Gee said.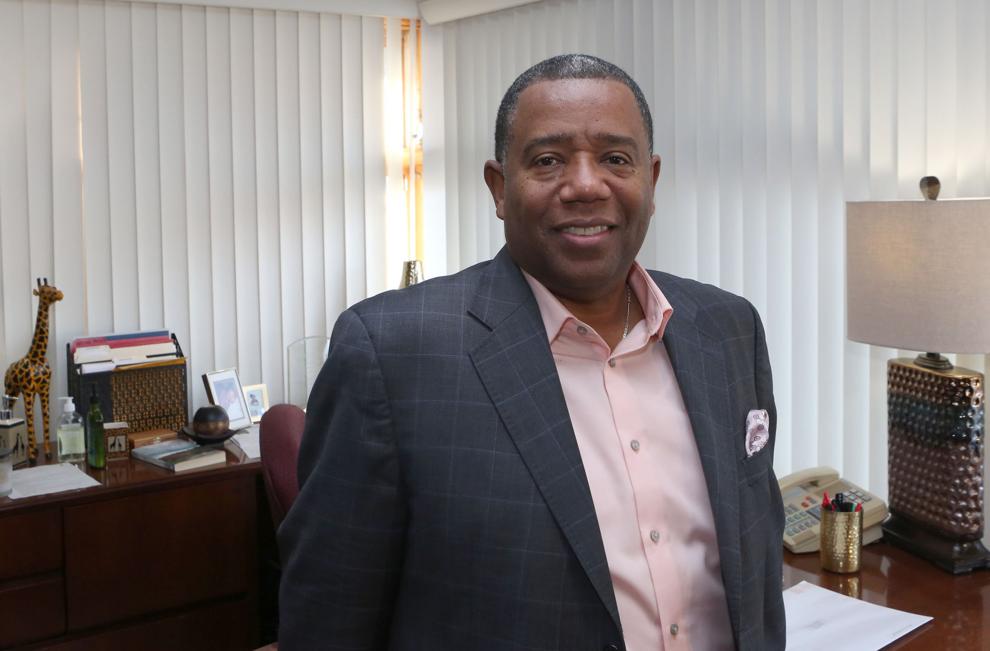 Being able to see each other on Easter, even at a distance, is a "big deal" for the congregation, he said.
"Because of the impact of COVID, particularly in the African American community, there are older folks, people with preexisting issues, we can't take that chance," Gee said of an indoor service. "The best thing we can do is be in the parking lot."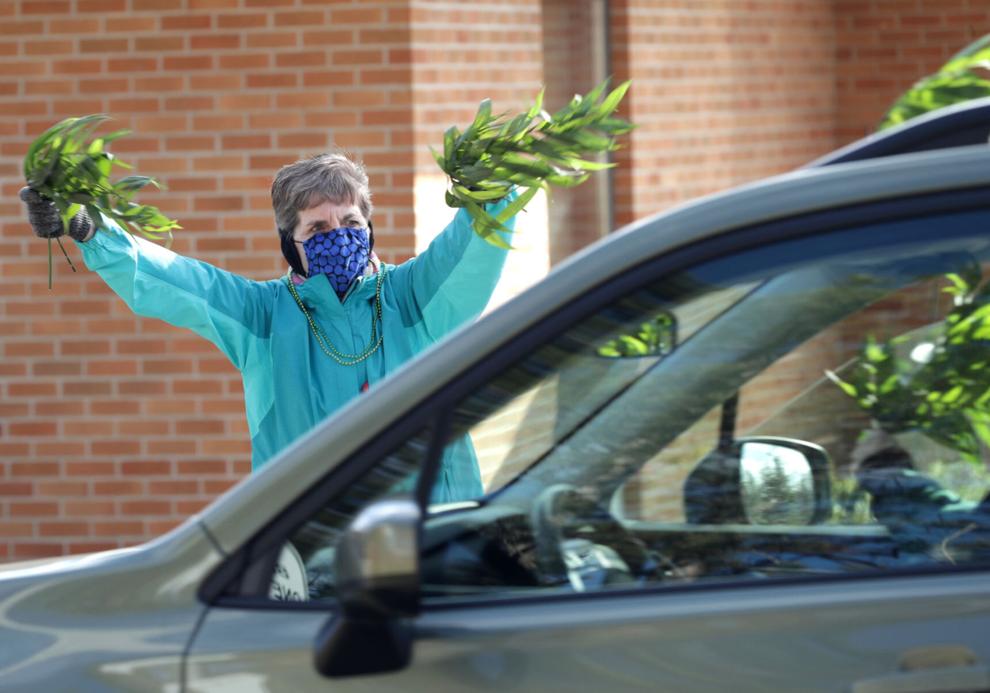 Attending Mass in person is critically important for Catholics, King said, particularly for receiving the sacraments.
"For weeks we weren't receiving the sacraments as usual and therefore were very physically disconnected from both God and His Body the Church," King said of last spring's shutdown.
While all parishes will celebrate in-person Easter Mass, King said it won't be "business as usual" around the diocese as churches continue to adhere to diocesan, local and national safety guidelines and protocols. Some churches are celebrating Mass at additional times to allow more people to attend, while others are requiring online registration.
For his Easter sermon, Gee said he planned to connect the emergence from the pandemic to the resurrection, offering hope and new life.
"That's more than just returning to church," he said. "It's how do we think more creatively about reaching people and offering hope to those who are so estranged from it.
"There's enough to look at to be hopeless in society today. But I think people are daring to have hope in the midst of it — not because we don't see the issues — but that we see that we can work on them together."
---
PICTURING A PANDEMIC: SEE THE LAST YEAR THROUGH THE EYES OF THE STATE JOURNAL'S PHOTOGRAPHERS
"I think this year we've all felt entombed ... we've lost and are grieving more than 500,000 people. We bore a lot of grief this year, so we really need an Easter."

The Rev. Katie Baardseth, Midvale Community Lutheran Church