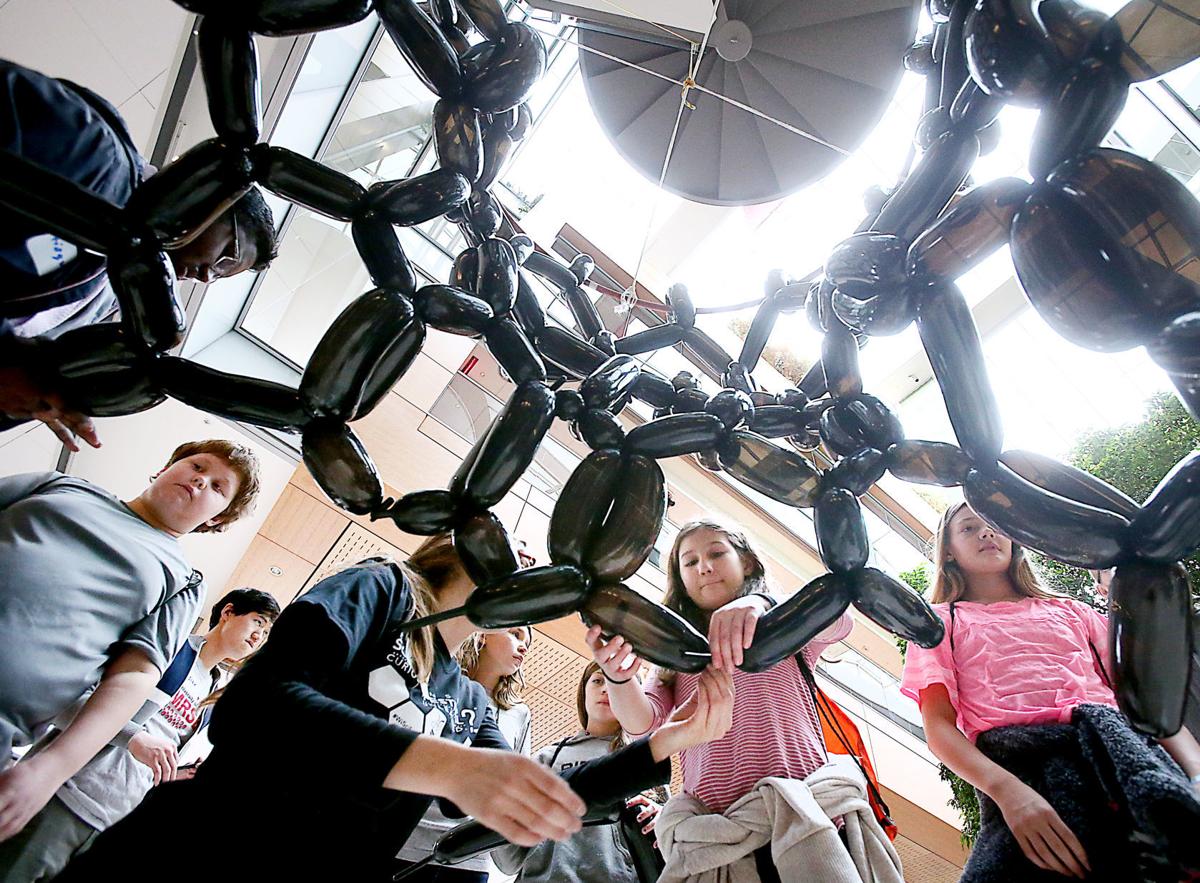 On the opening day of the ninth annual Wisconsin Science Festival, knowledge will rain down in sheets.
Eight experts will each give fast-paced, five-minute lectures Thursday evening on a central theme to this year's annual celebration of science — water. The one-hour "Big Ideas for Busy People" event at the UW-Madison Discovery Building will teach attendees about the impact of climate change on hydrologic cycles, plastic in the ocean and "water justice."
It's just one of more than 300 events, exhibits and activities in 46 counties around the state planned for Thursday through Sunday to teach and engage children and adults with topics such as turkey calls, the shipwrecks of Door County, geology and beer.
"We're building on a lot of successful things," said Laura Heisler, director and co-founder of the Wisconsin Science Festival. "We're continuing to grow statewide."
The Science Festival, which is put on by the Wisconsin Alumni Research Foundation, the Morgridge Institute for Research, and the Wisconsin Institutes for Discovery, has 319 events over the four days, up from 294 events in 2018, she said.
In Madison, much of the action will take place at UW-Madison's Discovery Building, 330 N. Orchard St.
A Thursday afternoon discussion in the building's H.F. DeLuca Forum on "Who Owns Science?" will explore diversity and inclusion in scientific disciplines and discoveries, which have historically been "pretty Euro-centric, male-dominated," Heisler said.
A talk Saturday night with a cash bar will break down the science and not-so-scientific aspects of the "Star Wars" franchise. Cosplay — dressing up as a character — is encouraged.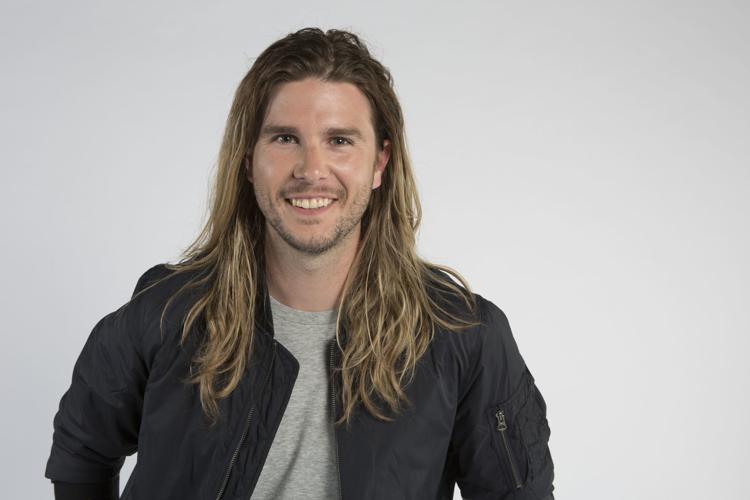 It will be led by Kyle Hill, a Marquette University graduate and host of the "Because Science" YouTube channel, where he explains and dissects the realities of science in popular culture. Hill has also appeared on the Netflix show "Bill Nye Saves the World."
Promega Corp. is sponsoring the "Star Wars" event and has sponsored other speakers in previous festivals, said Penny Patterson, the company's vice president of communications.
But the Fitchburg-based biotechnology company is also taking a more hands-on approach this year, she said, setting up a booth about bioluminescence at the Discovery Expo, which has dozens of interactive stations and activities for children Thursday through Saturday.
The majority of festival events — about two-thirds — are held outside Dane County and include offerings such as a water-themed exhibition all four days at the Wisconsin Museum of Quilts and Fiber Arts in Cedarburg and a glass-blowing demonstration paired with a wine tasting at an Eau Claire apple orchard Thursday.
You have free articles remaining.
Many activities are free, but some events may charge an admission, such as those at museums that typically have an entrance fee.
Nighttime activity
Returning for a second year is a collection of Friday festivities in Downtown Madison, called "Science on the Square," offering family-friendly learning opportunities or casual drinks in the name of science.
More than two dozen events will take place between 6 and 9 p.m. at museums, bars, stores, restaurants and outdoor locations around Capitol Square and along State Street.
At Ian's Pizza, 100 State St., crop and biochemistry experts will teach diners about the growth of vegetables that eventually become pizza toppings and the DNA of wheat used in pizza crusts. Directly across the Square, Colectivo Coffee is set to give out coffee samples that will accompany presentations on the future of transportation and automated and electric vehicles.
The festival will also include an interactive "Science-Brite" — an over-sized version of the children's illuminated peg board "Lite-Brite" — made up of three 3-foot-by-4-foot panels.
Where State Street meets Capitol Square, Promega will have a display on dinoflagellates, plankton that glow in the dark when agitated, along with microscopes to examine the organisms.
Mariel Mohns, a science writer for Promega, said the company's focus on bioluminescence at this year's festival ties into bioluminescent products it develops to allow researchers to see what is happening inside cells.
"A lot of us here at Promega are scientists ourselves, and we find science exciting," she said. "The thing I love about the Science Festival is it just celebrates science, it celebrates the collaboration and community."
At other Friday night events, a cocktail and an appreciation for science are the main requirements.
At Genna's Cocktail Lounge, 105 W. Main St., glasses will be raised in honor of female scientists, while a few blocks east at Maduro, 117 E. Main St., scientists will be at the cigar bar to answer questions about what they do.
"It's bigger and better than last year," Heisler said of the nighttime activity.
Last year's inaugural Science on the Square portion of the festival had about 2,000 participants, including a lot of people who didn't intend to participate but got into the events when they realized what was happening, she said.
"Some people will make it a destination," Heisler said. "Some people will just be Downtown or on State Street because that's what they're going to do on Friday night, and they're still going to stumble into cool activities."