Madison bikers are pumped over the city's newest addition to its parks.
Completed this week, the paved pump track at Aldo Leopold Park is the first of its kind in Madison, providing a new amenity for the South Side neighborhood and giving riders in the area access to something they previously had to drive two hours to find.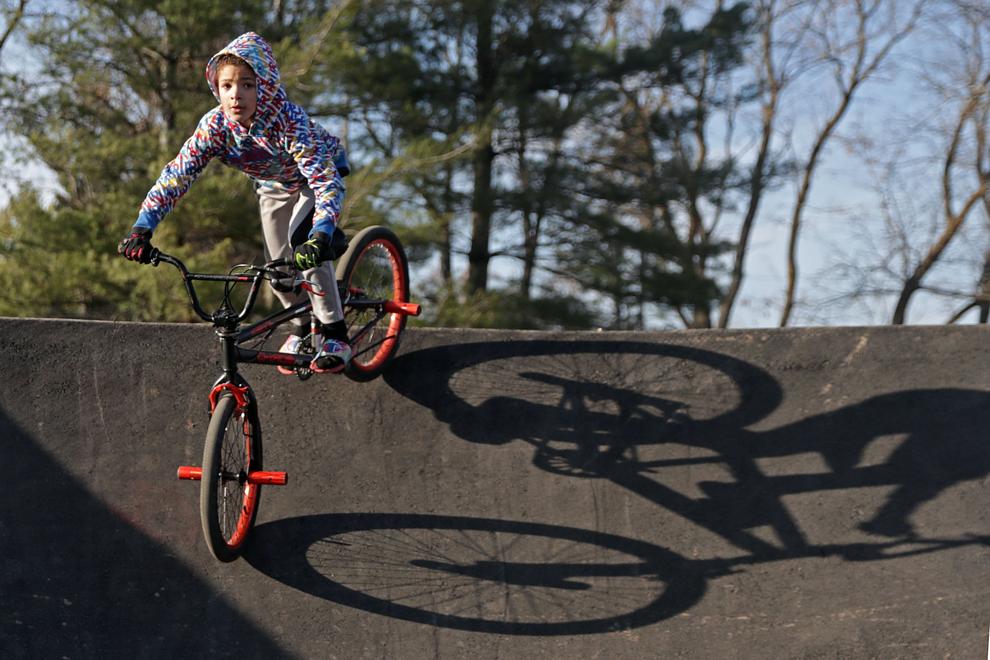 Like a roller coaster for bikes, the undulating track with steeply banked turns offers riders a way to get exercise, develop bike handling skills and mostly have loads of fun.
Ridden properly, there's no pedaling involved: riders shift their weight and pump their arms and legs to maintain and even build momentum. Advanced riders can launch themselves into the air, while novice riders can still enjoy the ride, even if they have to pedal.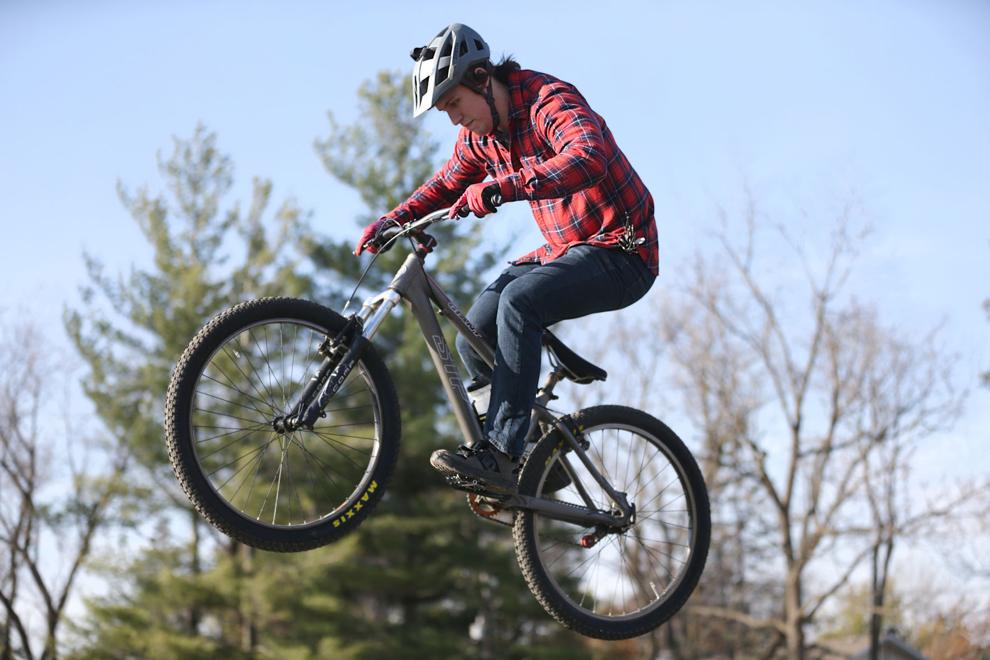 Skateboards, scooters and rollerblades work, too.
"Kids on striders can ride this," said Jon Augspurger, president of Capital Off-Road Pathfinders (CORP). "It works for almost anyone in the community who's willing to push themselves around on wheels."
Madison has long enjoyed a reputation as a two-wheel haven. But opportunities for off-road adventures are limited, usually involving a trip to a neighboring community or beyond. A new plan seeks to change that.
While there's a small dirt pump track in Quarry Park off University Avenue in the Radio Park neighborhood, the Leopold track is the city's first professionally designed and built facility.
"The closest to it is La Crosse and Chicago," said Miles Hanson, of Sun Prairie, who was riding the track for the third time Thursday. "This is pretty amazing to have in Madison now."
Because bikes aren't allowed at most area skate parks, Cameron Bren said he's not really had a good place to ride his BMX bike since moving to Madison a decade ago.
"I'm thrilled about this," he said.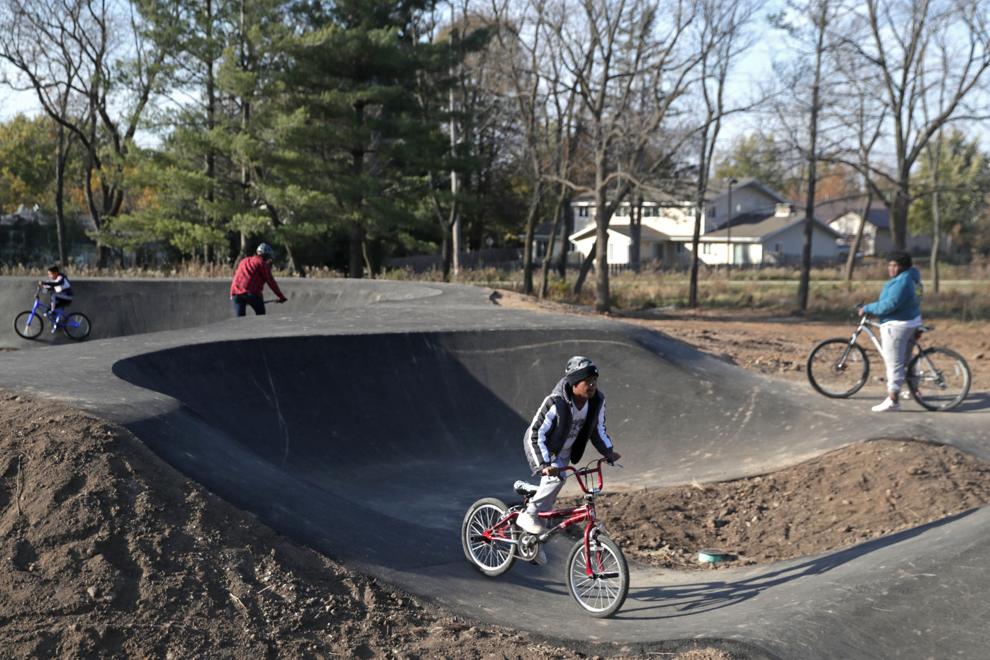 CORP, the volunteer group that has built and maintained most of the area's mountain bike trails, is celebrating the opening with a group ride at 10 a.m. Saturday.
But neighborhood kids and bikers from across town discovered the track even before it was finished.
"It's a lot of fun," said Rob Brose, who rode the track with his mountain bike and skateboard Wednesday. "It's got great flow to it."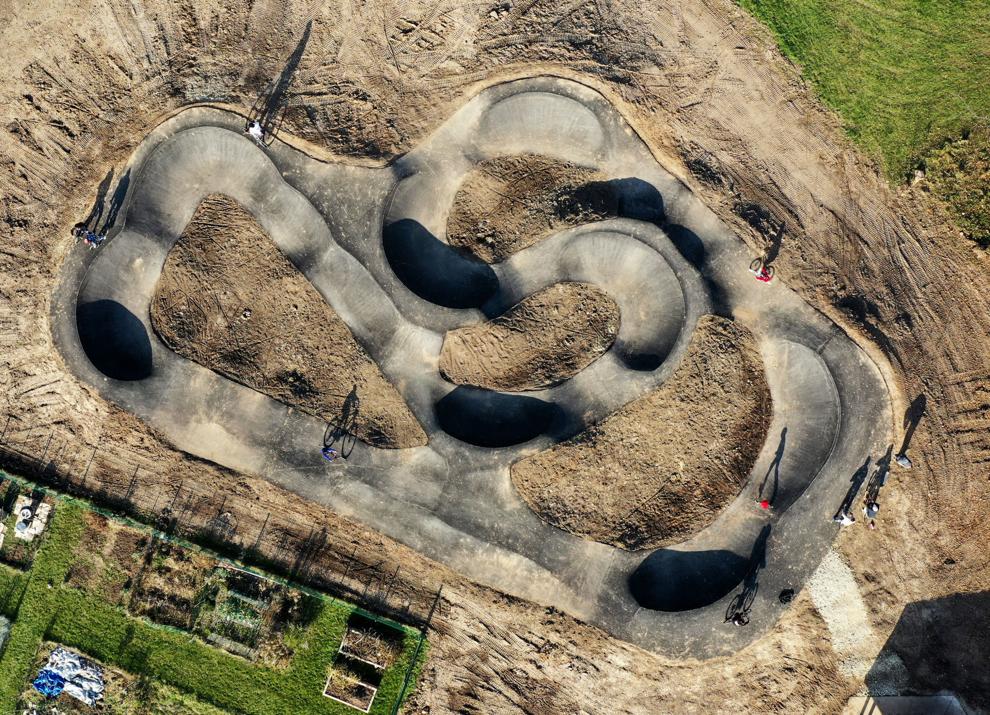 "It's awesome," said Benjamin Blawat, 13, who tried out the track on Thursday after hearing it was open.
Paid for in part with a $125,000 Dane County bike infrastructure grant, the pump track is the first piece of the Madison Bicycle Adventure Trail (MadBAT) network, a system of urban trails designed to promote health, economic activity and access to the outdoors, especially in traditionally overlooked communities.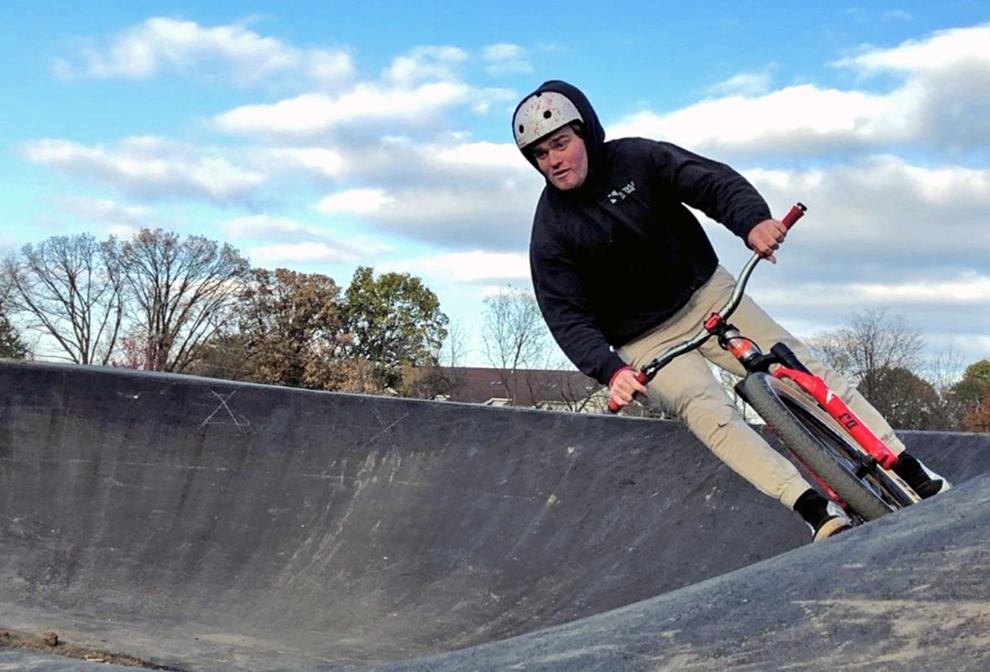 Plans call for an additional skills park next to the Leopold pump track as well as a "shred to school" dirt trail alongside the Cannonball Path, which runs right past the park. Work is set to begin next year on an even larger pump track in Middleton.
"There's going to be a lot more like this in the coming years," Augspurger said.
---