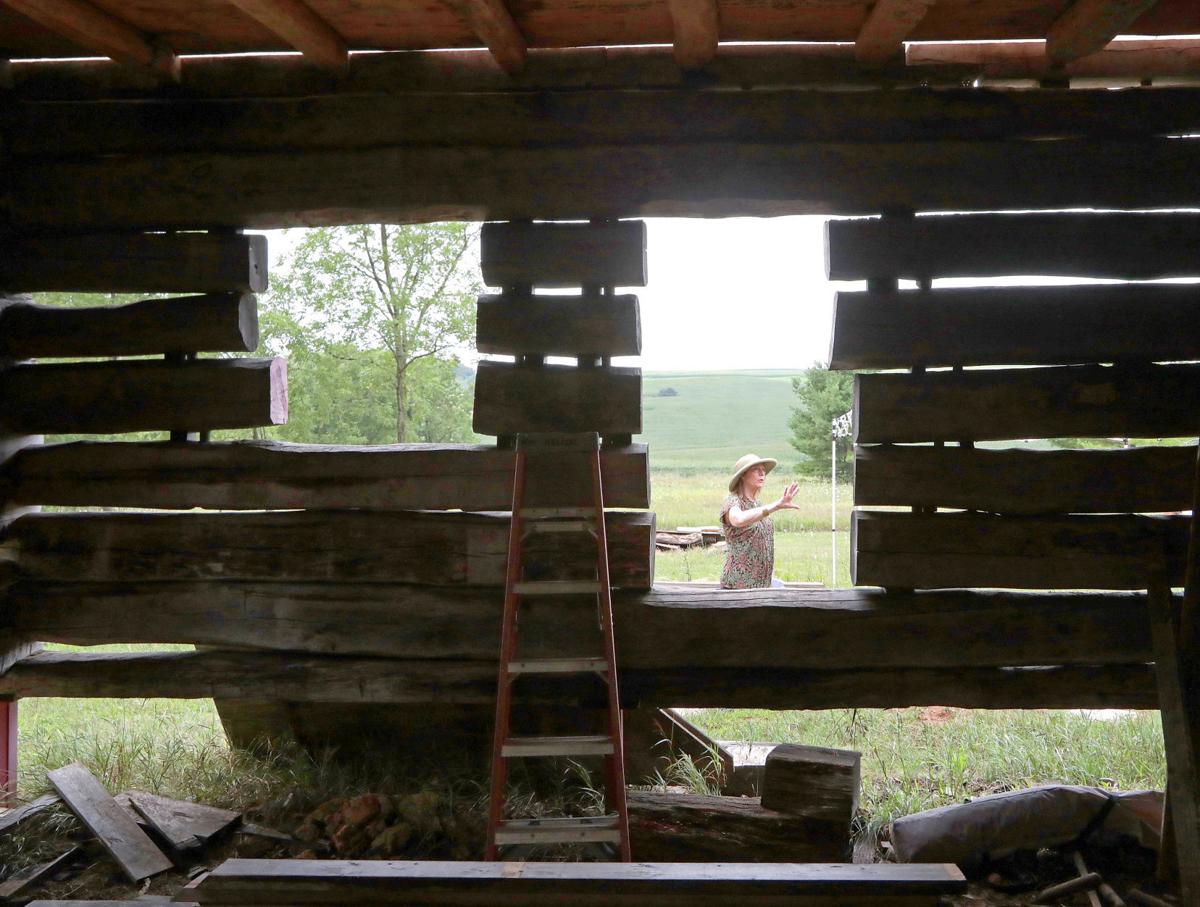 RIDGEWAY — Nels Diller wasn't quite sure of his plans when he entered retirement in 2014.
But over the last seven years that question has been clearly answered with broad axes, draw knives, hand drills, planers and chisels.
Diller, who spent nearly 40 years working as a carpenter in Madison, has been working with a dedicated team of volunteers and paid summer interns to rebuild a historic log cabin at Folklore Village, a nationally recognized folk arts and cultural center between Ridgeway and Dodgeville and home to a collection of historical structures.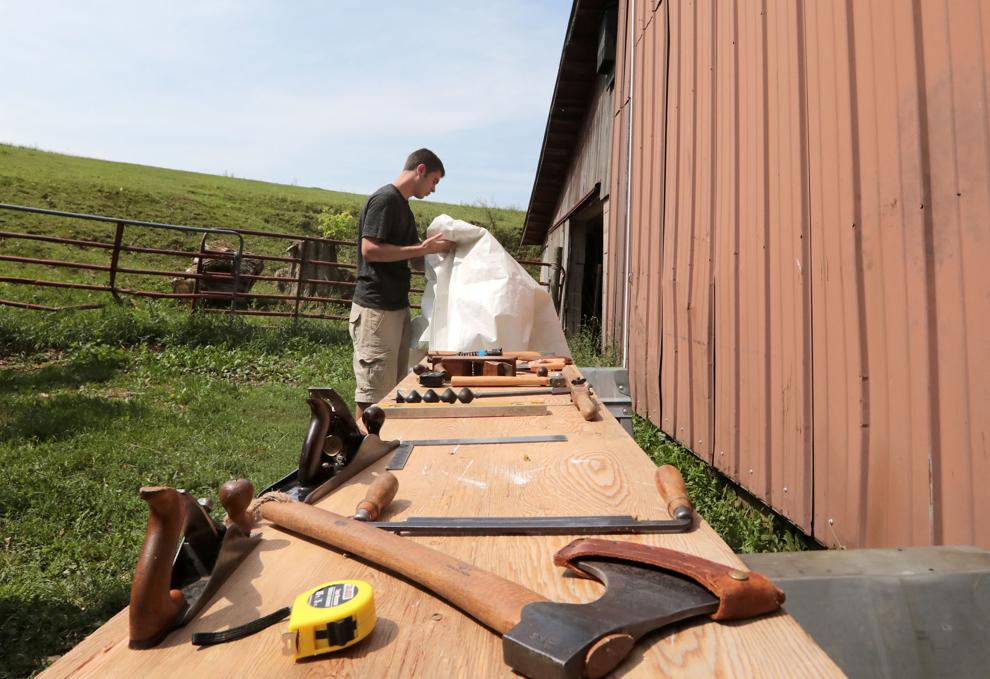 The crew reconstructing the cabin, using a mix of original and newly felled timbers, has shunned power tools and is getting a feel for what it was like when Aslak Olsen Lie, his family and friends constructed the cabin out of white oak on a ridge of limestone and sandstone beginning in 1848 near the hamlet of Klevenville, northeast of Mount Horeb.
"This project kind of called me," Diller, 71, said. "It's a pleasure, really. I wanted to feel what it felt like to be a pioneer and to be doing these things that Aslak did. We take it for granted. We just think that this world that we have now just magically appeared. It didn't. It was a result of all these people who did all these things the best that they could."
It will likely be several more years until the cabin is completed, but Diller is committed to the old-school ways. He's hoping that ultimately the second floor of the house will be used as a workshop where visitors can learn about building cabinets and furniture, something Lie was skilled in prior to emigrating from Norway. The foundation has been laid and first-floor walls of the cabin have been erected on a south sloping parcel along Highway BB that offers up views of pasture and prairie.
Folklore Village is also home to a former Methodist chapel built in 1882 that was relocated to the property during the reconstruction of Highway 18-151. There's a schoolhouse that served this rural area of Iowa County from 1893 to 1965; a hall for dances and weddings constructed on the property in 1988; and the original farmhouse where Folklore Village's founder, Jane Farwell, was born in 1916.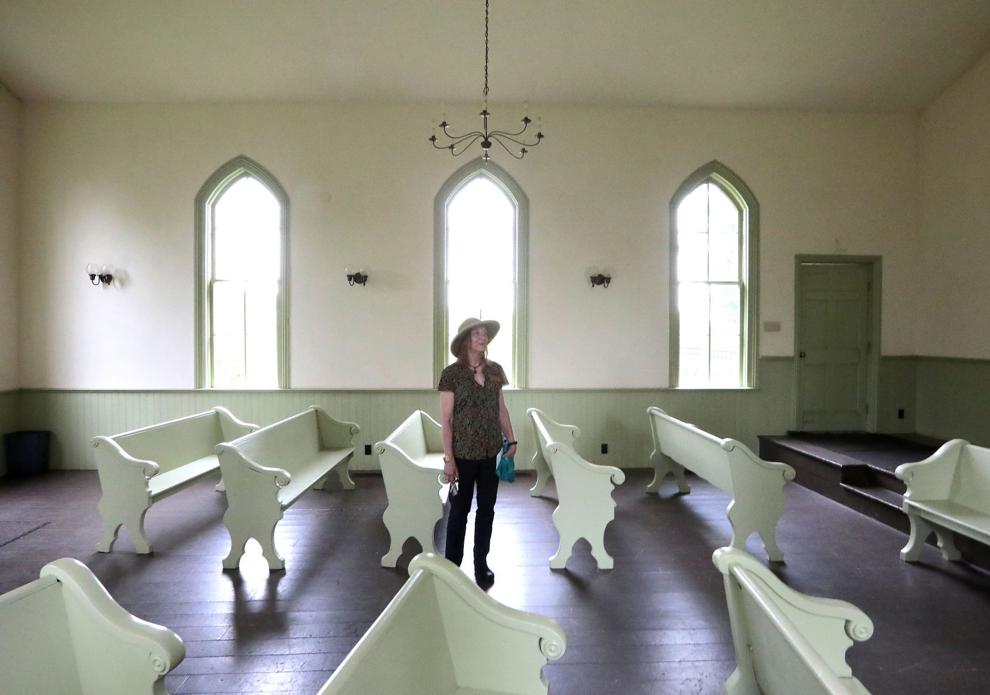 Farwell, who died in 1993, is credited as one of the founders of the modern folk dance movement, and her Folklore Village continues to draw visitors from around the country who take part in dance programs, concerts, weddings, prairie walks and classes in a wide range of topics, including music, blacksmithing and quilting. The Aslak Lie cabin is designed to further add to the village's repertoire and reflect the history of the early settlers in southern Wisconsin.
"The Aslak Lie story will be an inspiration to the visitors of the completed project," historian Alan Pape wrote in 2008. "Lie's rise from a poor, landless Norwegian farm family living on the cold side of a mountain to the person surrounded by his family, log buildings and tools ... bring to life a happy man experiencing the great American dream."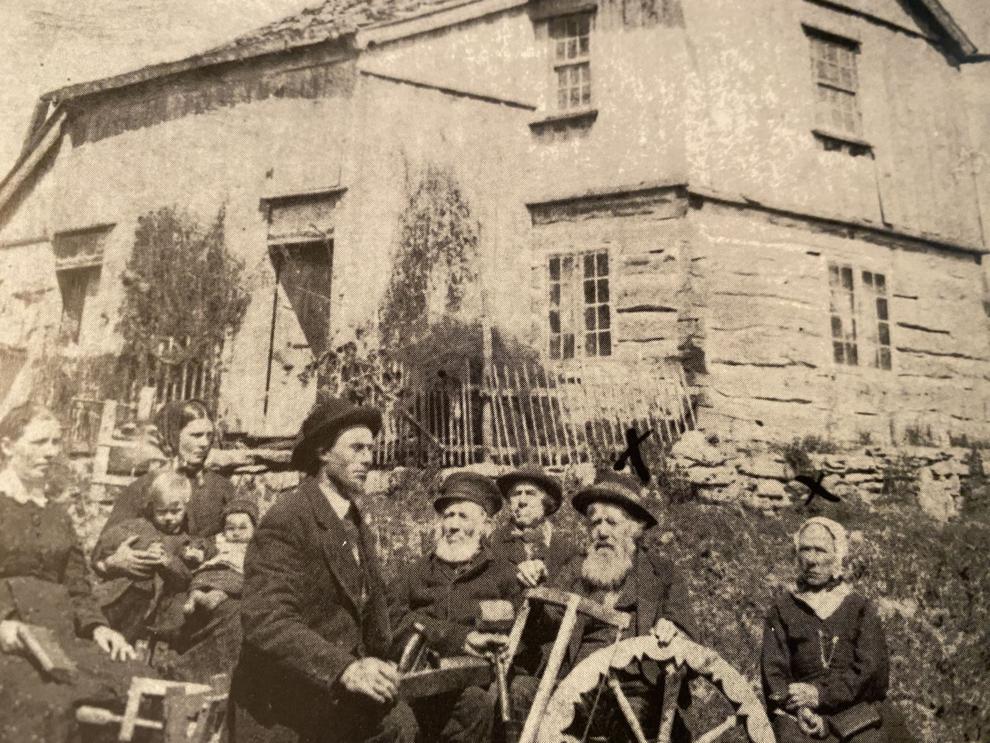 Lie had studied tool making, carpentry and cabinetmaking in Oslo and built cabins on rented land in Norway in 1826 and 1836. Along with wife Marit Knutsdotter, their six children, a brother and his wife and a few other Norwegian neighbors, Lie sailed in 1848 on the Augusta, an immigrant ship, to New York before heading to Milwaukee through the Great Lakes. Much of the group stayed in a settlement east of Edgerton on Lake Koshkonong, but Aslak and his brother Ole continued west and scouted for land. That's where they dug a basement in Klevenville and lived for the winter while felling timbers to build the cabin.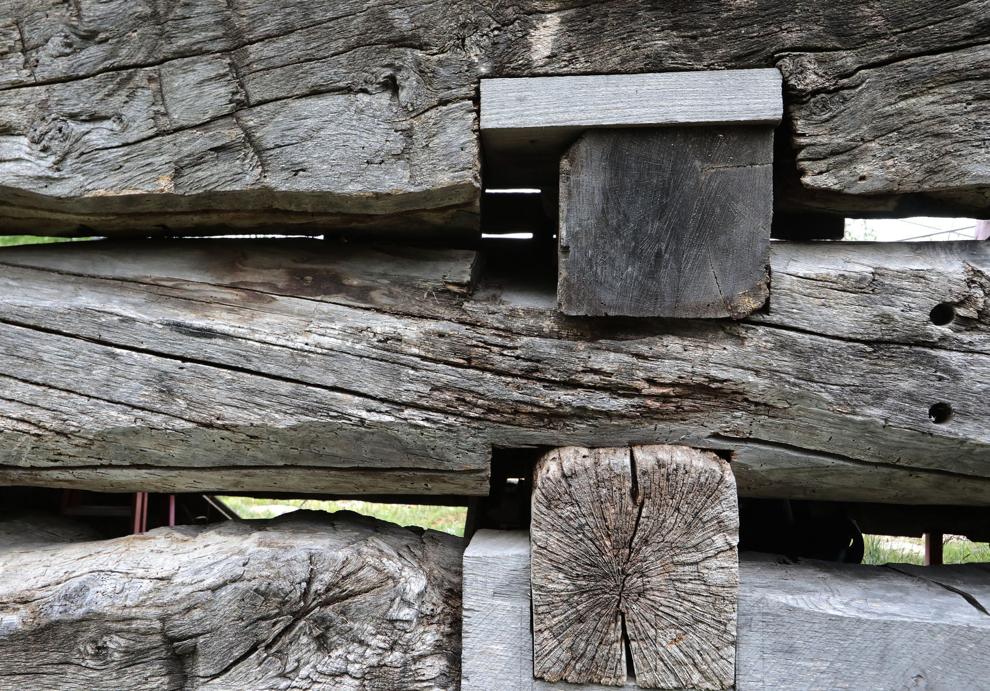 The Lies, who had a farm and cabinet-making and carpentry business, added a second floor to the house in 1854, but in 1878 Aslak and his wife moved to their son's farm in rural Buffalo County. Knutsdotter died in 1881, and Lie in 1886. The Klevenville cabin was passed down to family over the years but ultimately fell into disrepair and was nearly lost to decay.
The cabin had been acquired and taken apart in 2003, and its logs placed under tarps at Folklore Village, but efforts to rebuild the structure never came to fruition. Terri Van Orman came along in 2014 as the executive director of Folklore Village and told her board that the logs would either be burned or used to rebuild the cabin.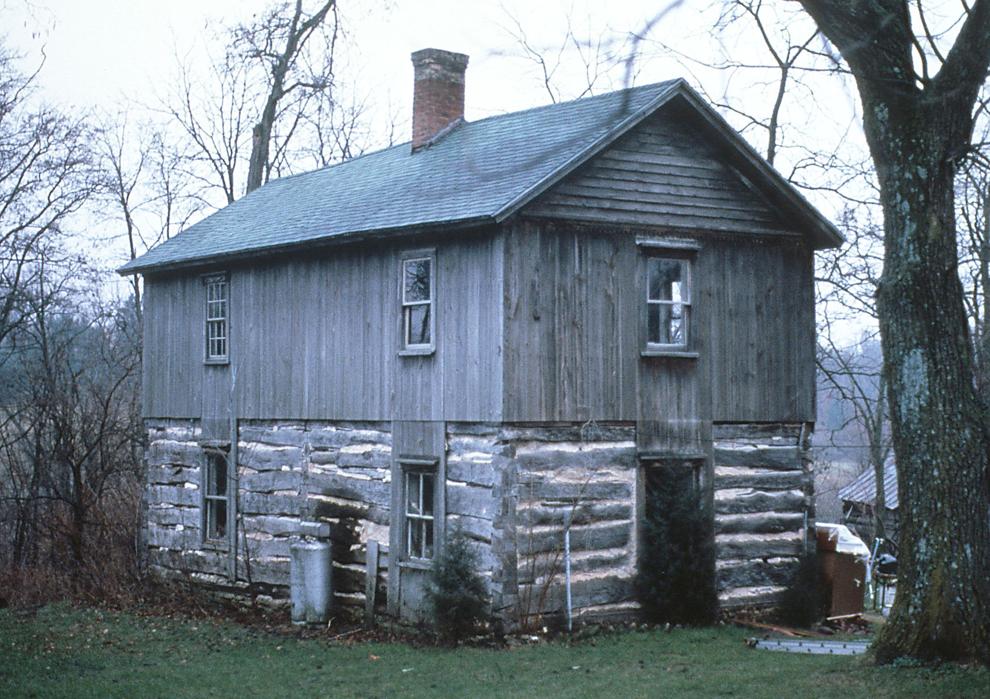 "That got everyone excited," Van Orman said. "I was terrified because they were in really rough shape. They had been out out here and covered with tarps, but the tarps had ripped and rain was getting in and not evaporating, and there were little plants growing in the crevasses of the logs."
That's when Diller, who had studied Norwegian log building, was brought in and determined that the majority of the logs could be salvaged and reused.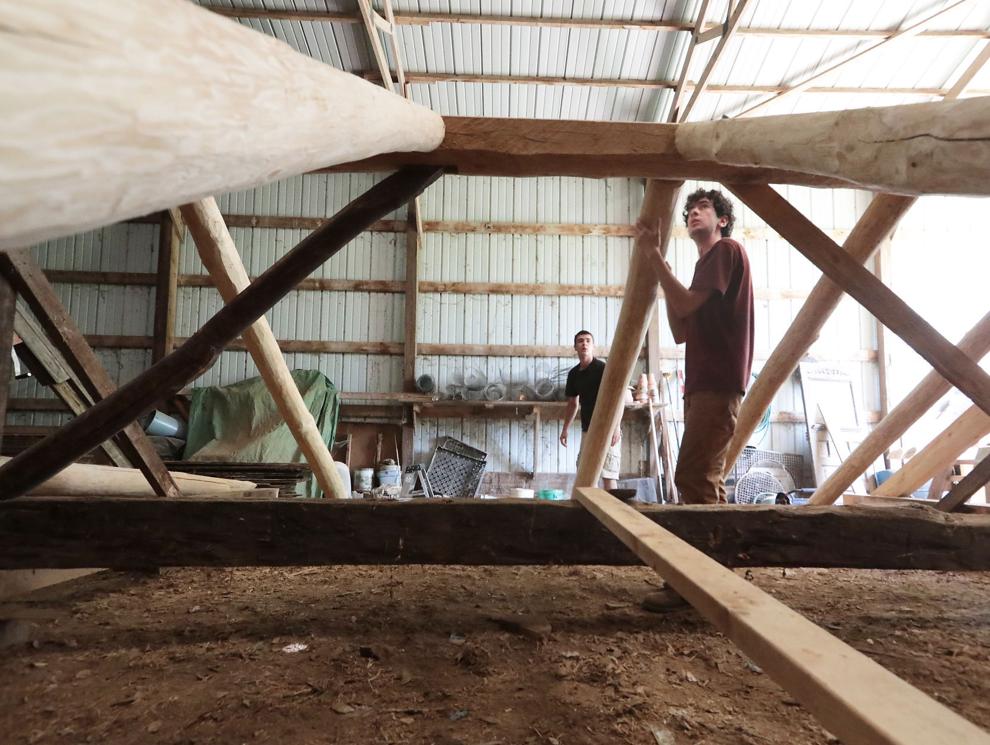 This summer, much of the effort has been in a barn about five miles south of Folklore Village. That's where the roof trusses are being pieced together. Once completed, everything will be numbered, taken apart and put back together again on top of the cabin.
"It's something that I don't really know anything about, but it's historic," said intern Cade Restle, 18, a Madison West High School graduate headed to the University of of Miami. "Just the skills here are really cool. Hand tools are something that's kind of disappearing, so it's kind of cool to keep those skills alive."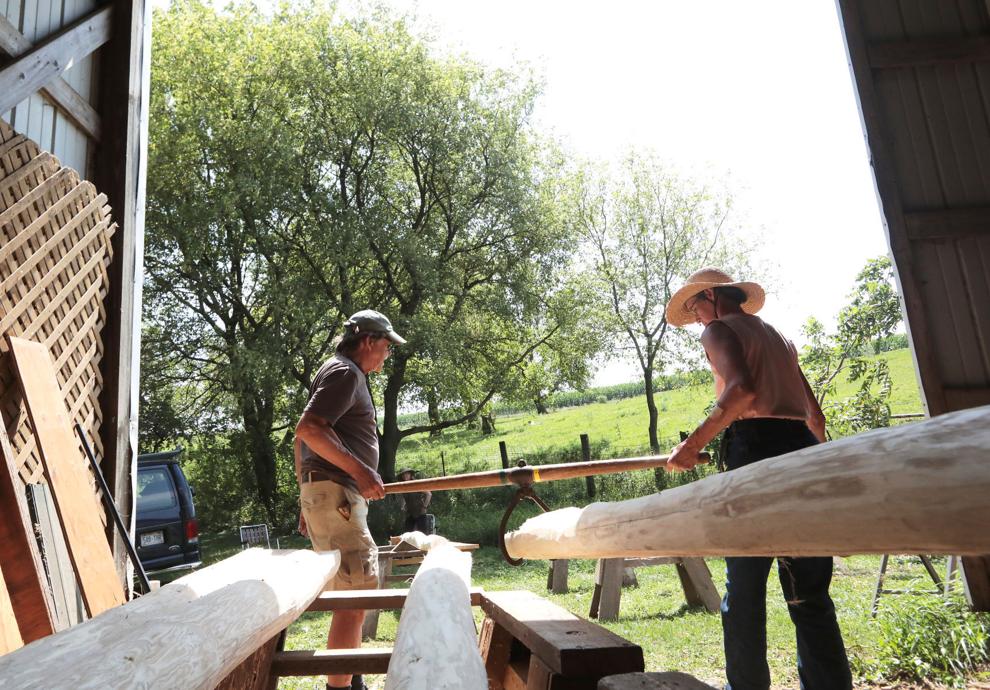 Restle and fellow intern Will Kanel, 20, both live near Diller on Madison's Near West Side and have become immersed in an analog way of life, even though they still get plenty of screen time while not on the job. They now know how to sharpen a broad axe, use a chisel to chink out a notch and have become skilled with hand saws. Kanel will be a freshman this fall at UW-Milwaukee, where he plans to study art.
"There's a lot of artistry to this, especially with the old tools," Kanel said. "It's an interesting thing to do over the summer."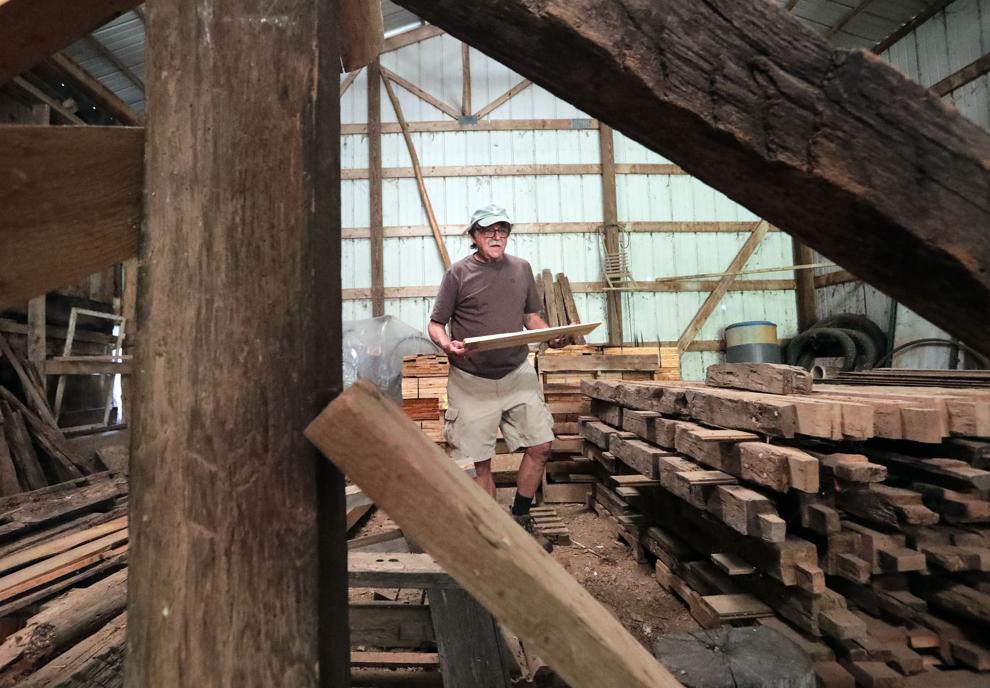 Diller said part of his joy of the project has been working with interns each of the last four summers and since 2014 with volunteers who come from a variety of different backgrounds. He estimates that about 4,500 hours have been put into the project and that another 5,500 hours will be needed to finish the job. The project is similar in scope to the restoration of the 1385 steam locomotive for the Mid-Continent Railway Museum. The locomotive, constructed in 1907, has been undergoing a $2 million restoration at SPEC Machine near Middleton since 2014. Although, unlike the cabin, modern technology is being used to restore the locomotive.
"It's just one step at a time," Diller said. "What I've learned is this kind of work is 50% problem solving. Trying to find a better way to do it that's simpler and faster and with hand tools and physical labor we've evolved into a very sophisticated way of moving things and raising things. It's kind of like reliving of what Aslak Lie did."
Photos: The multi-year reconstruction of an 1848 cabin for Folklore Village
Folklore Village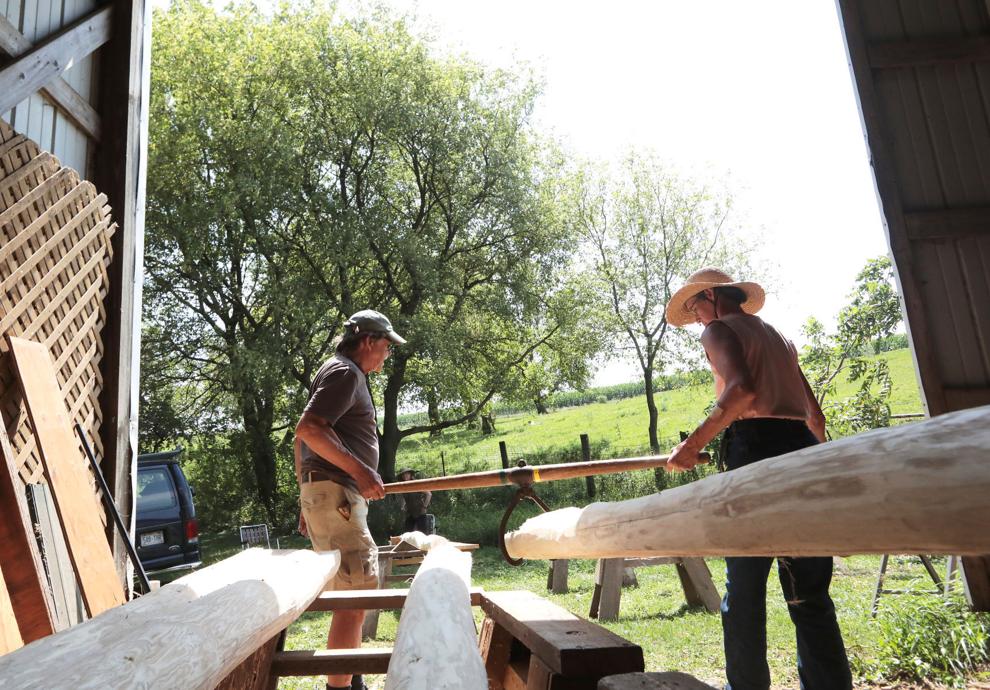 Folklore Village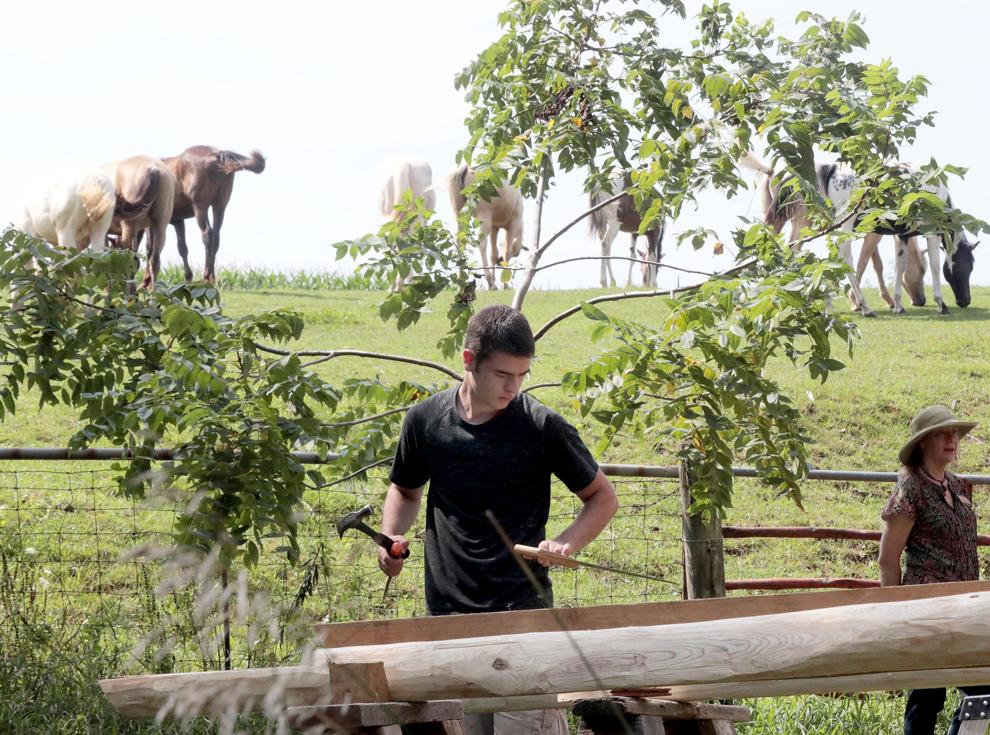 Folklore Village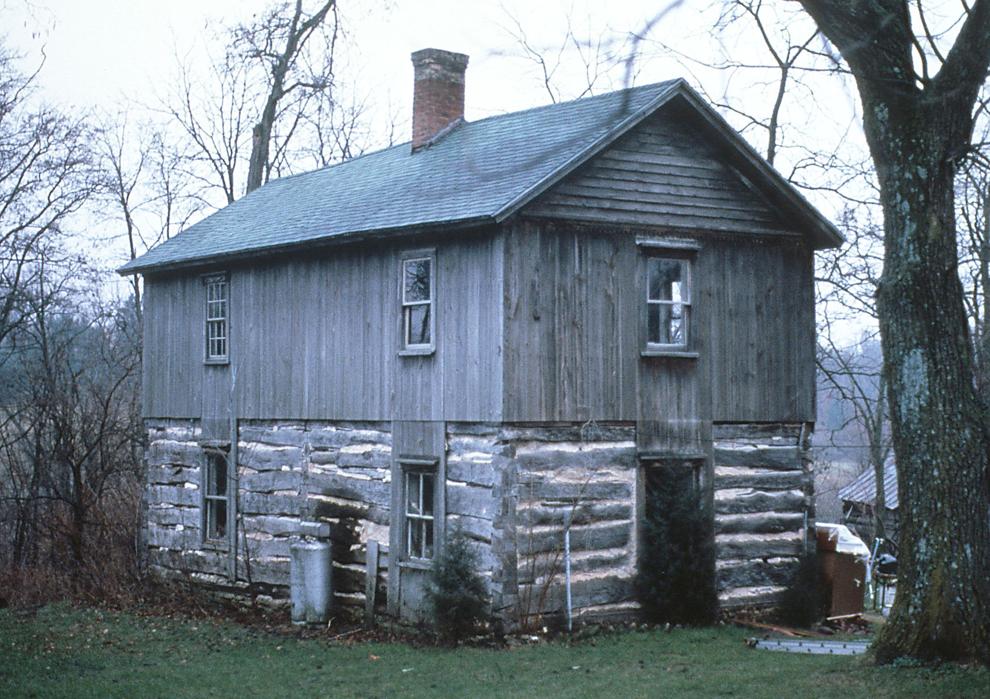 Folklore Village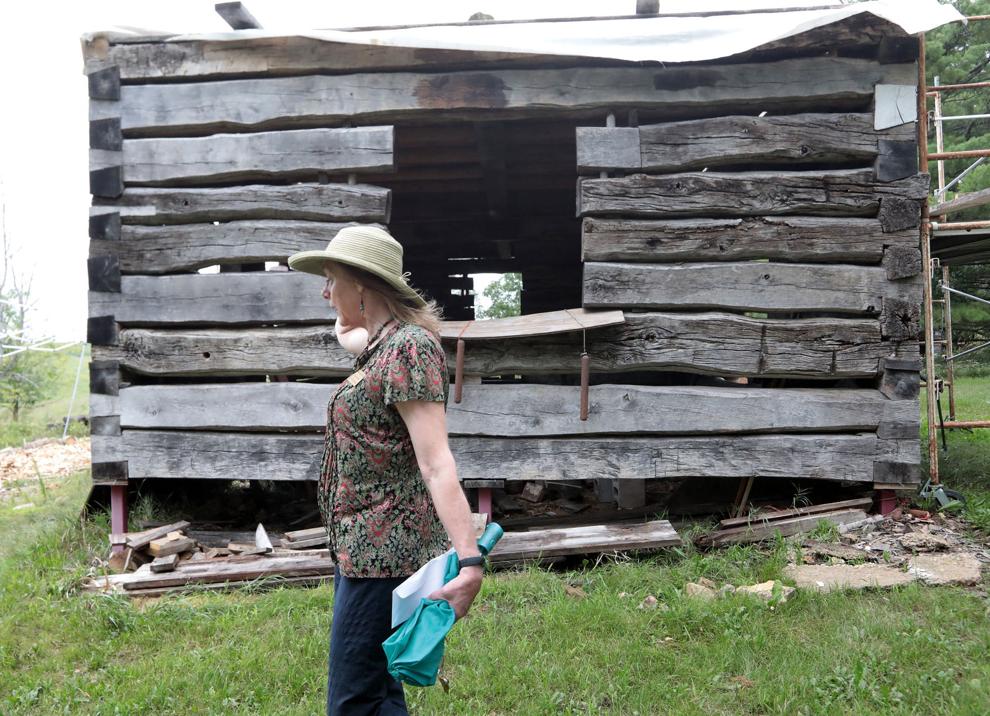 Folklore Village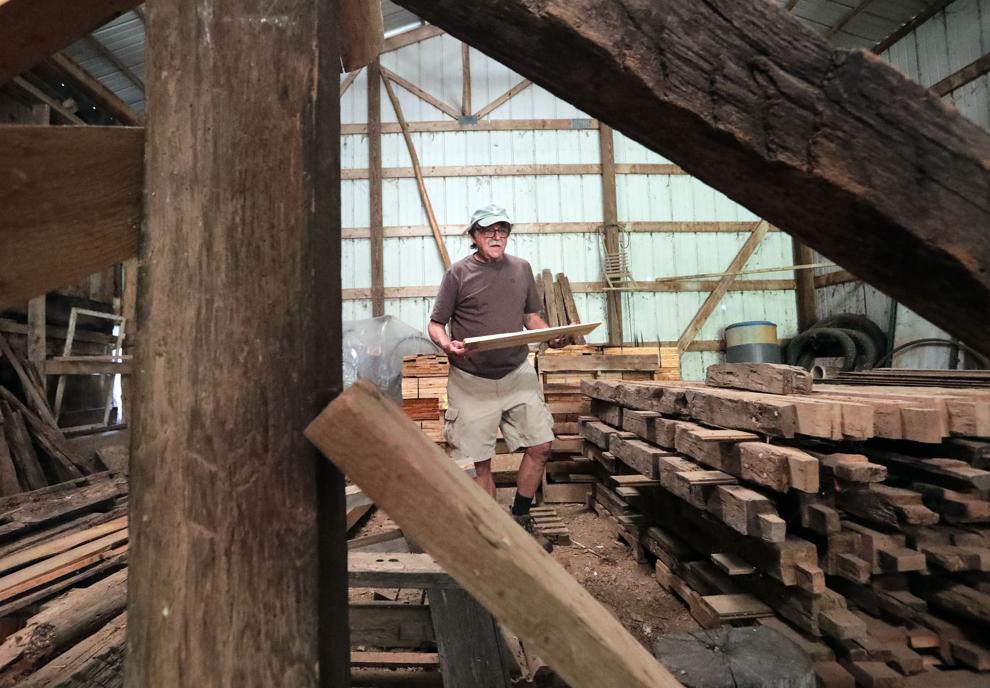 Folklore Village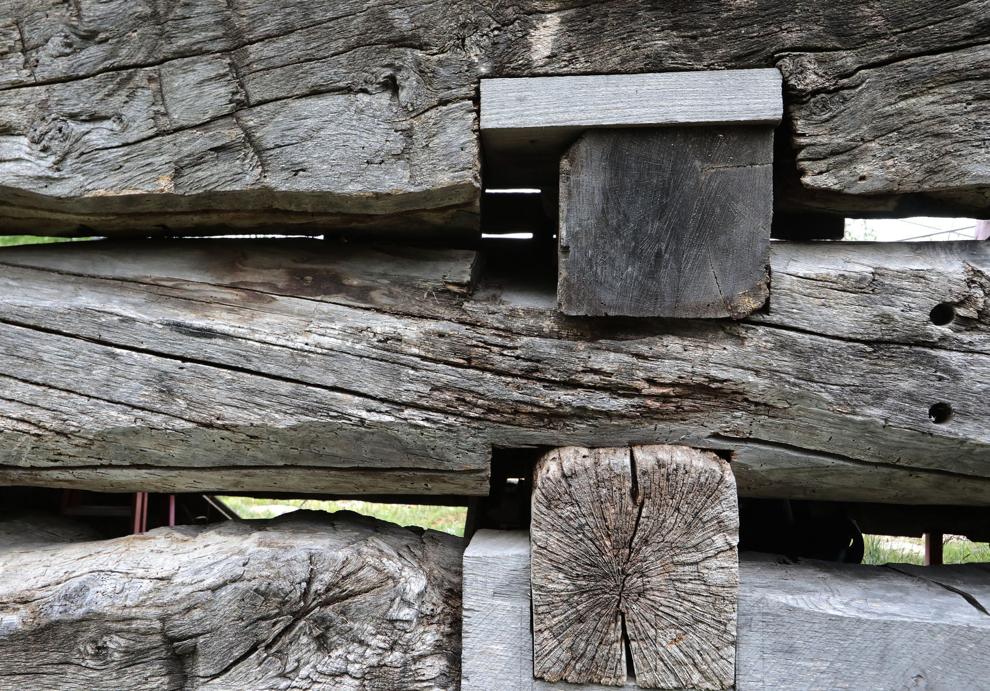 Folklore Cabin Village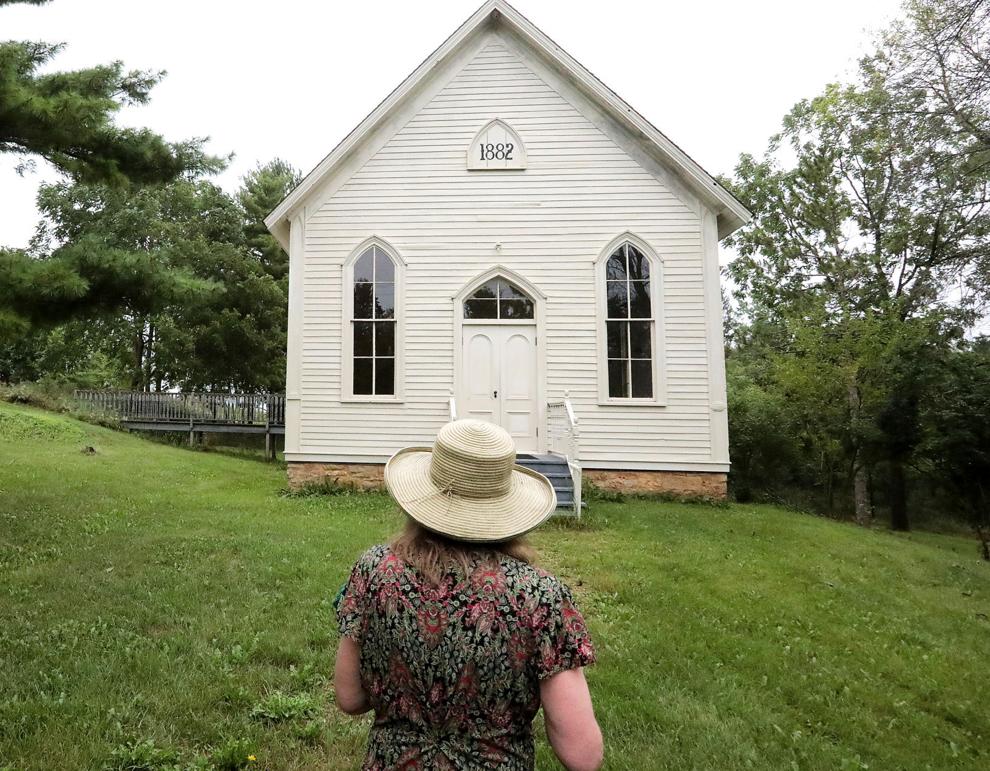 Folklore Village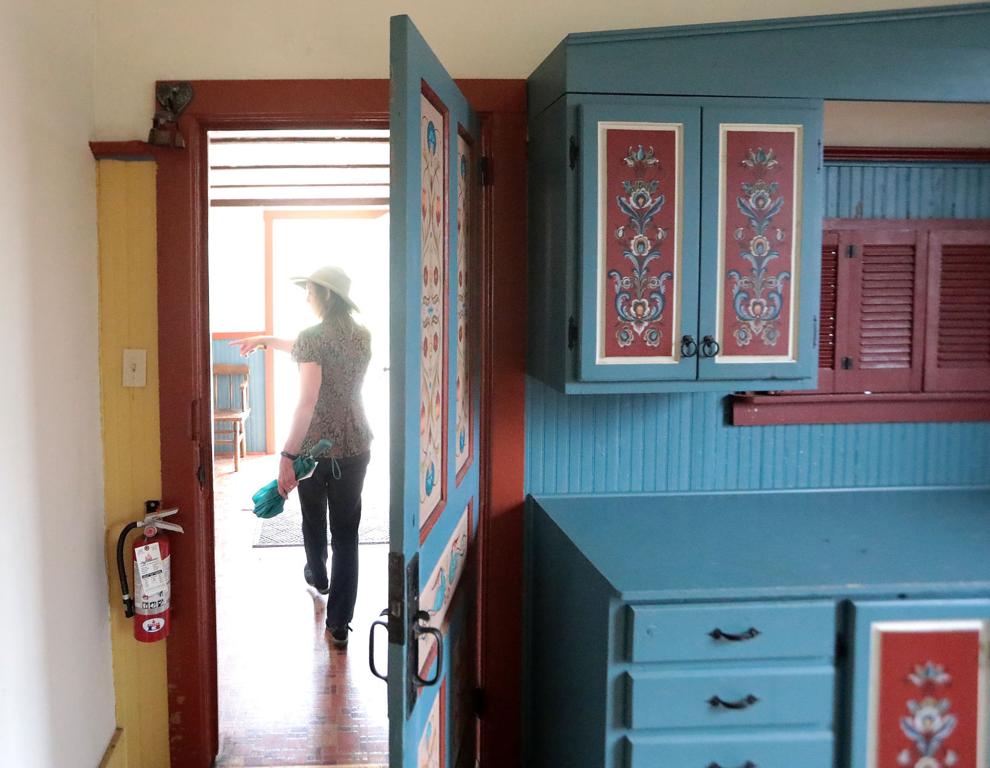 Folklore Village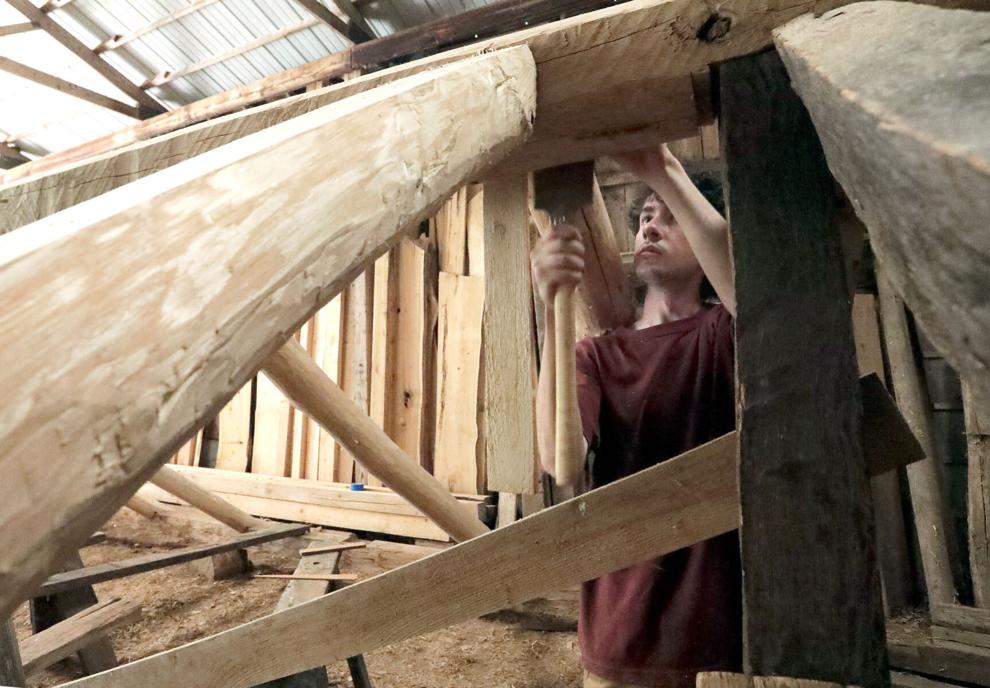 Folklore Village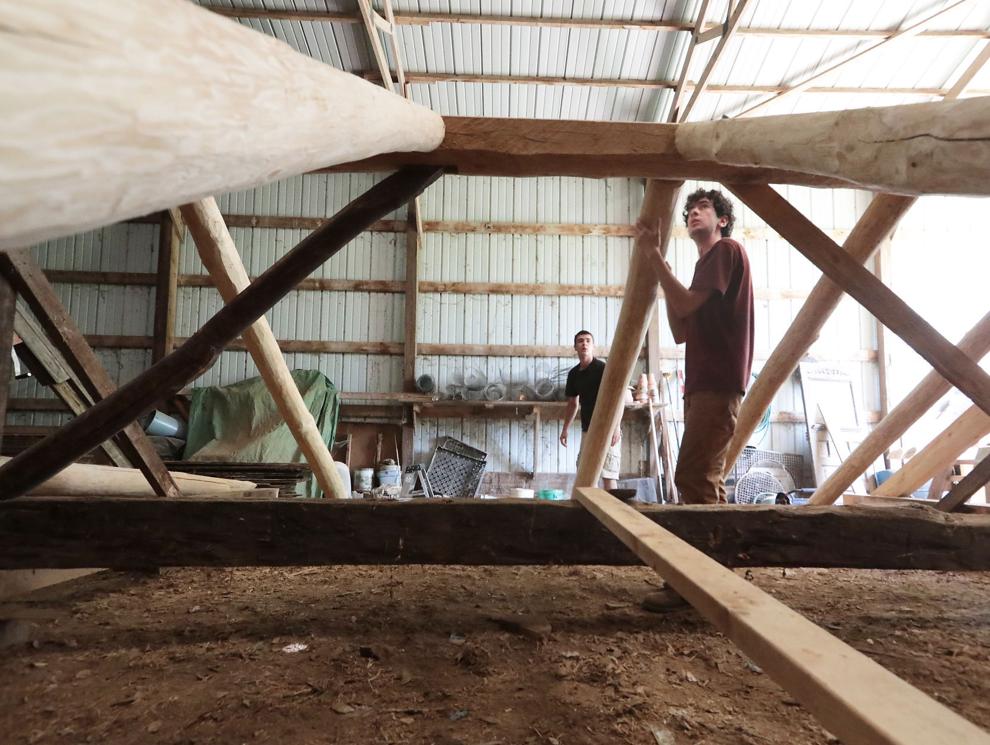 Folklore Village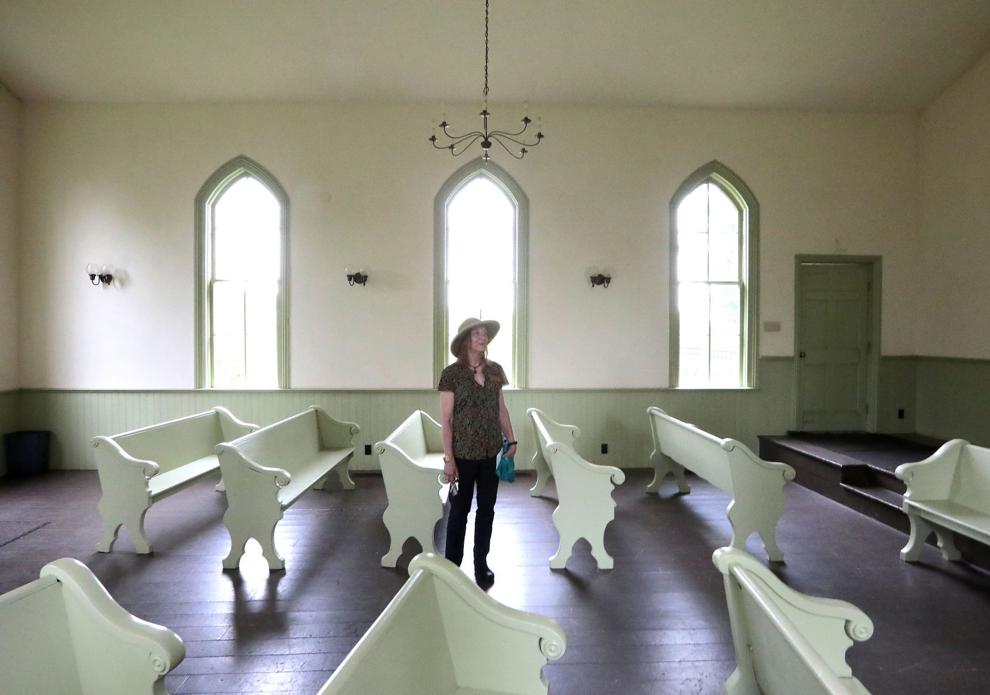 Folklore Village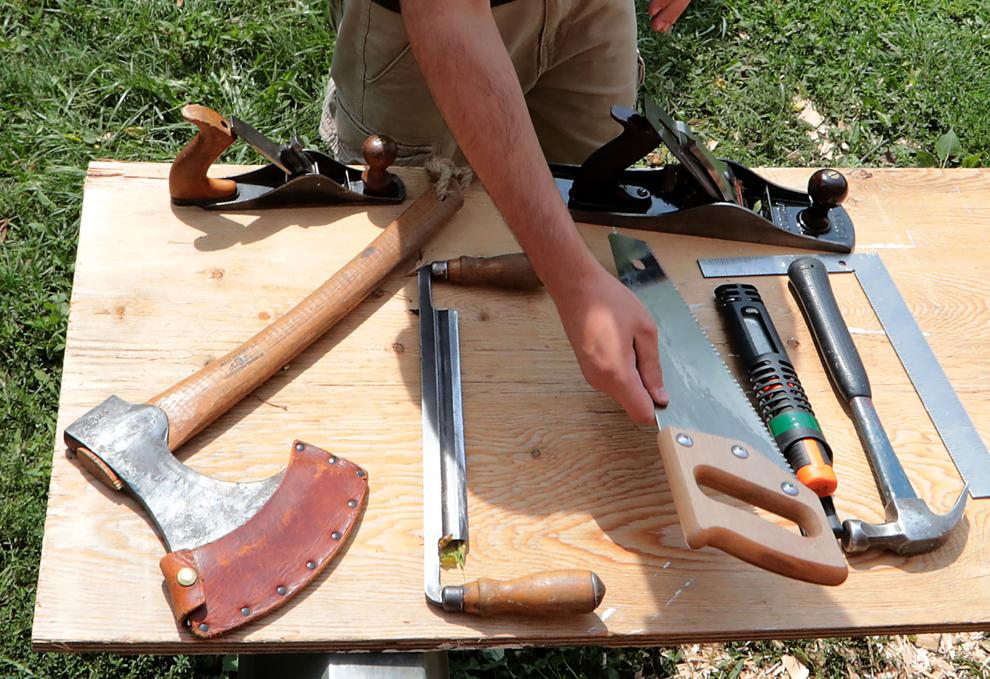 Folklore Village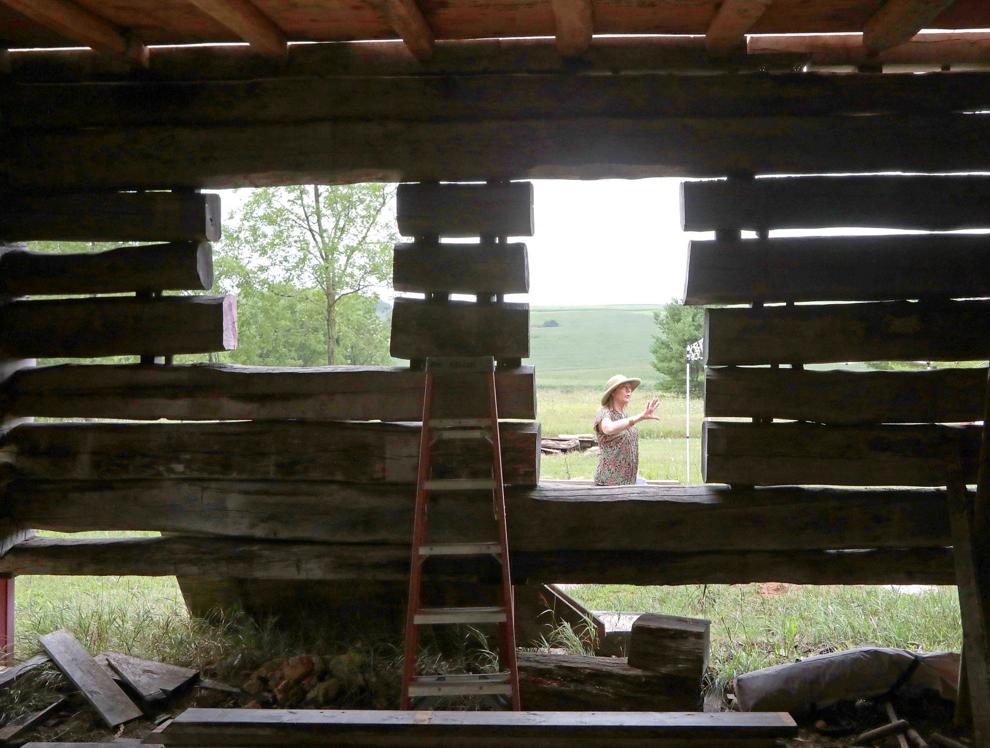 Folklore Village
Folklore Village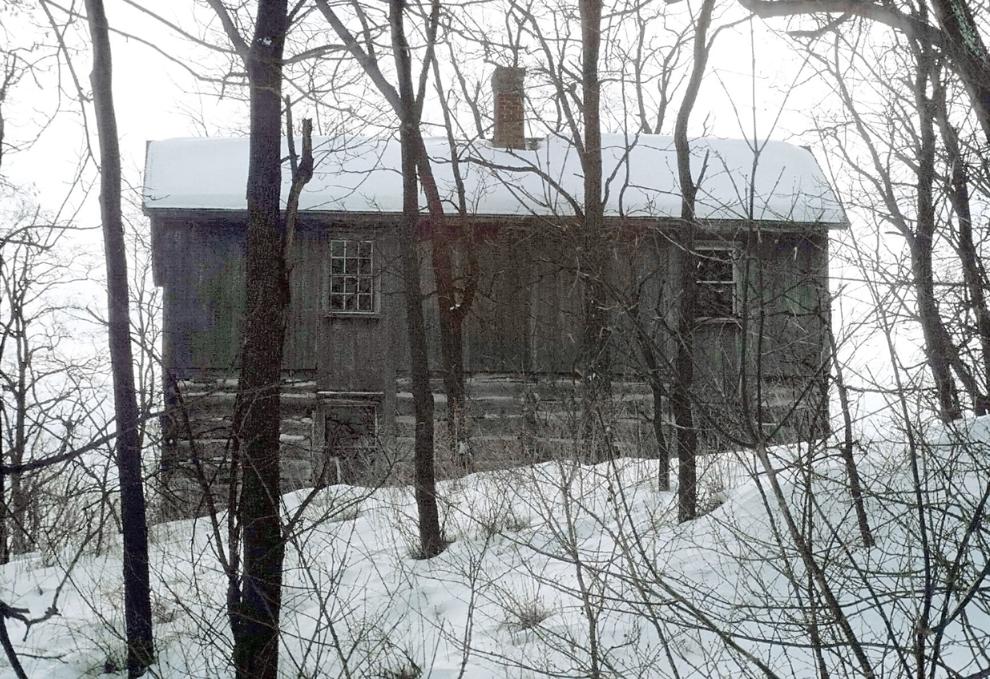 Folklore Village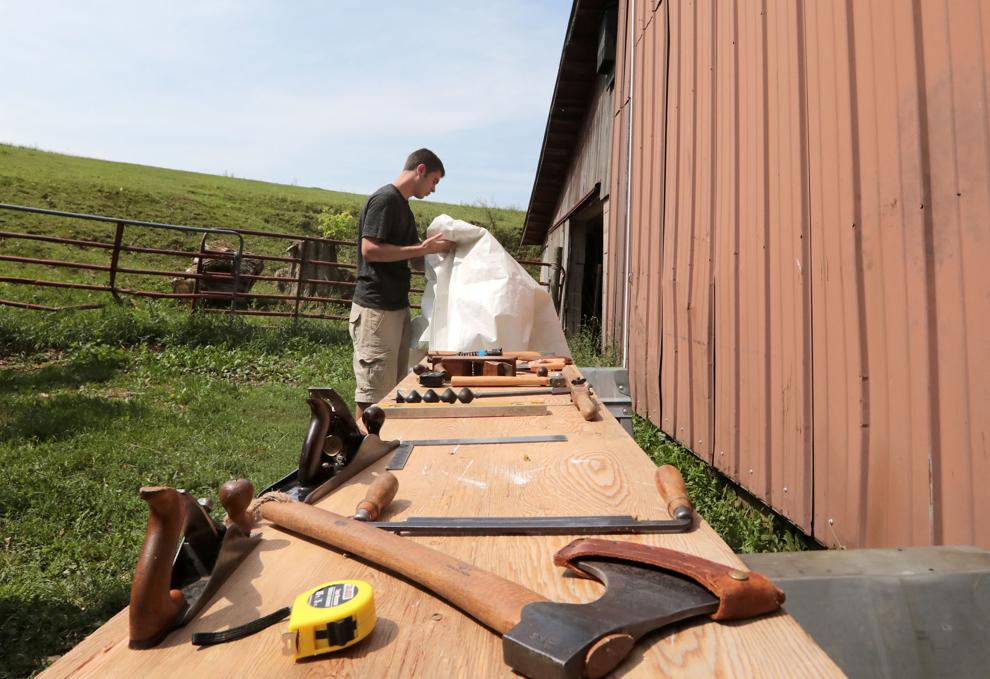 Folklore Village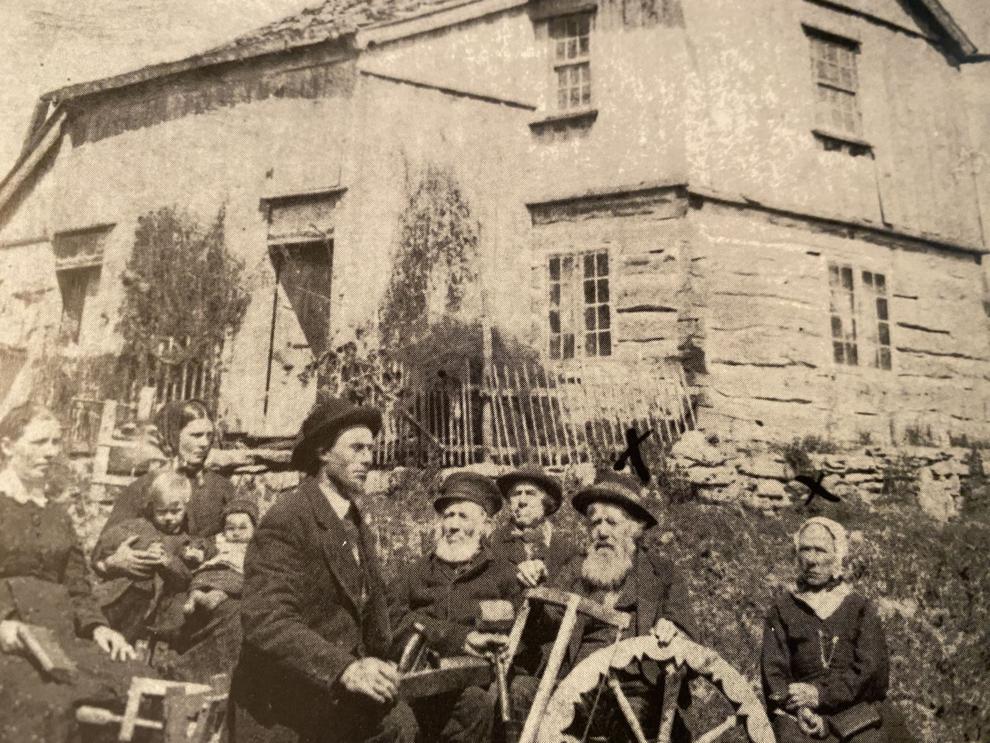 Folklore cabin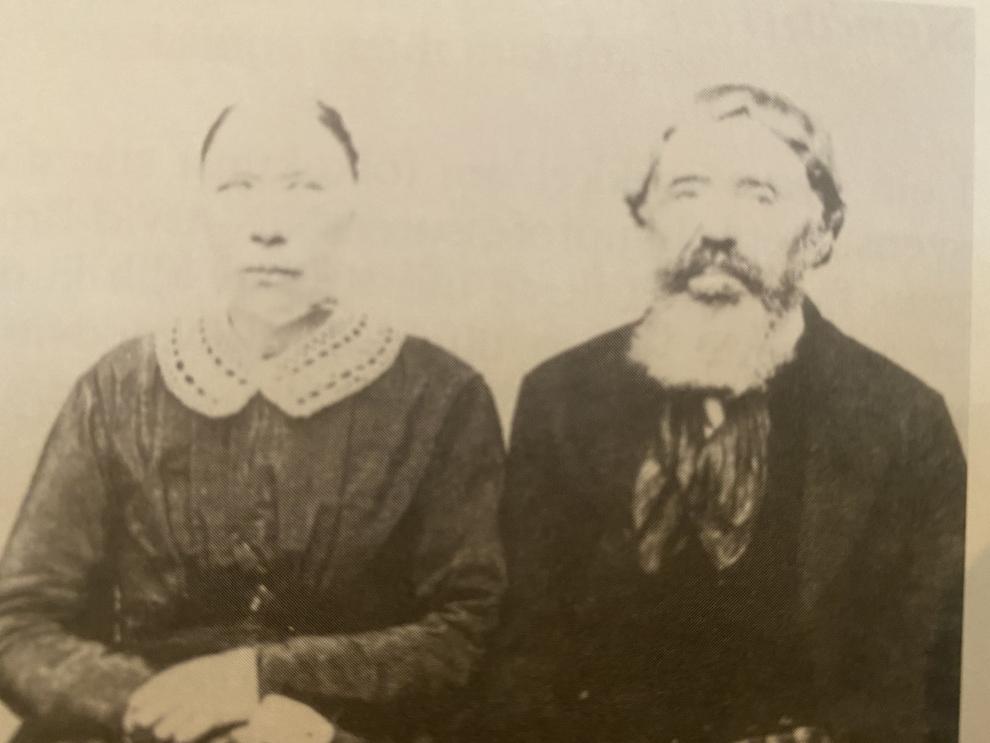 Barry Adams covers regional news for the Wisconsin State Journal. Send him ideas for On Wisconsin at 608-252-6148 or by email at badams@madison.com.