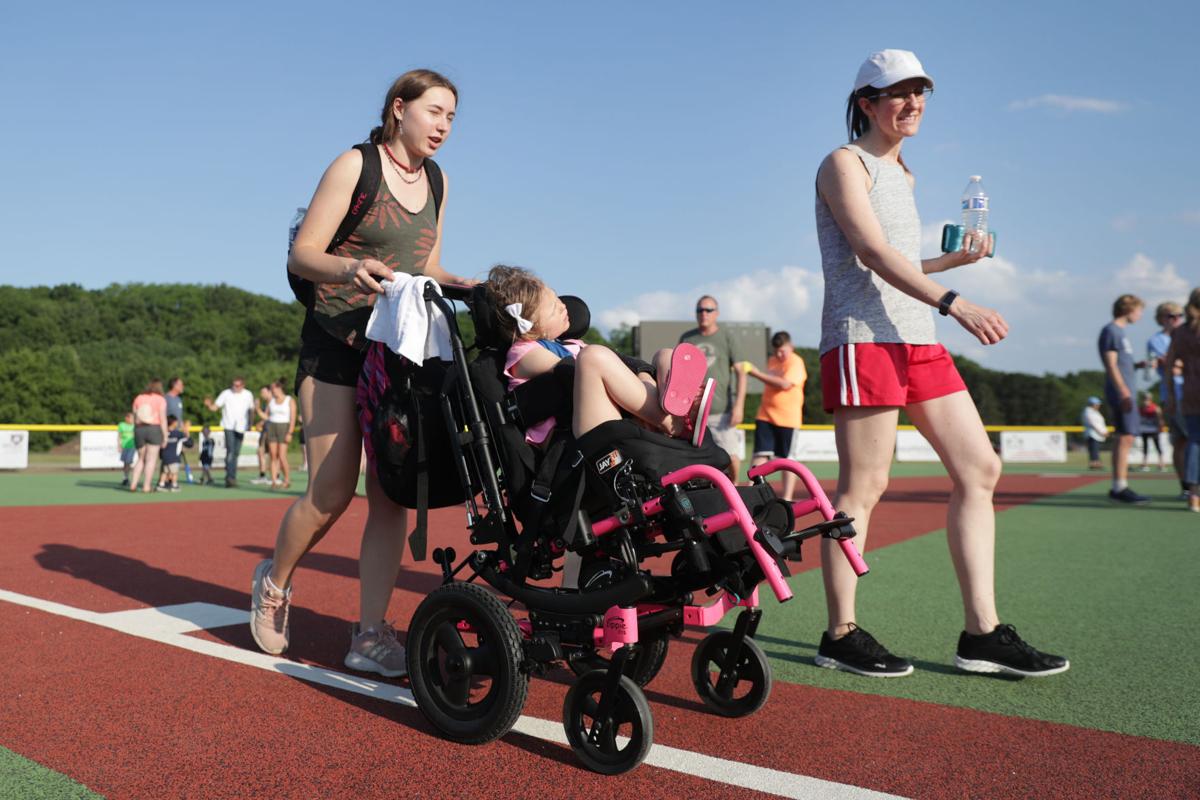 Eight-year-old Drew Hmielewski stared down home plate with a baseball in his right hand and a look of determination on his face.
His mother, Linda Hmielewski, watched from the dugout as Drew stepped up to the pitcher's mound, while his father, Scott Hmielewski, played catcher, waiting for Drew's pitch in front of the 300-person crowd.
Drew, who has autism, had nine strokes from last November to January. But nothing could have stopped him from throwing the first pitch at the grand opening of the Miracle League of Dane County.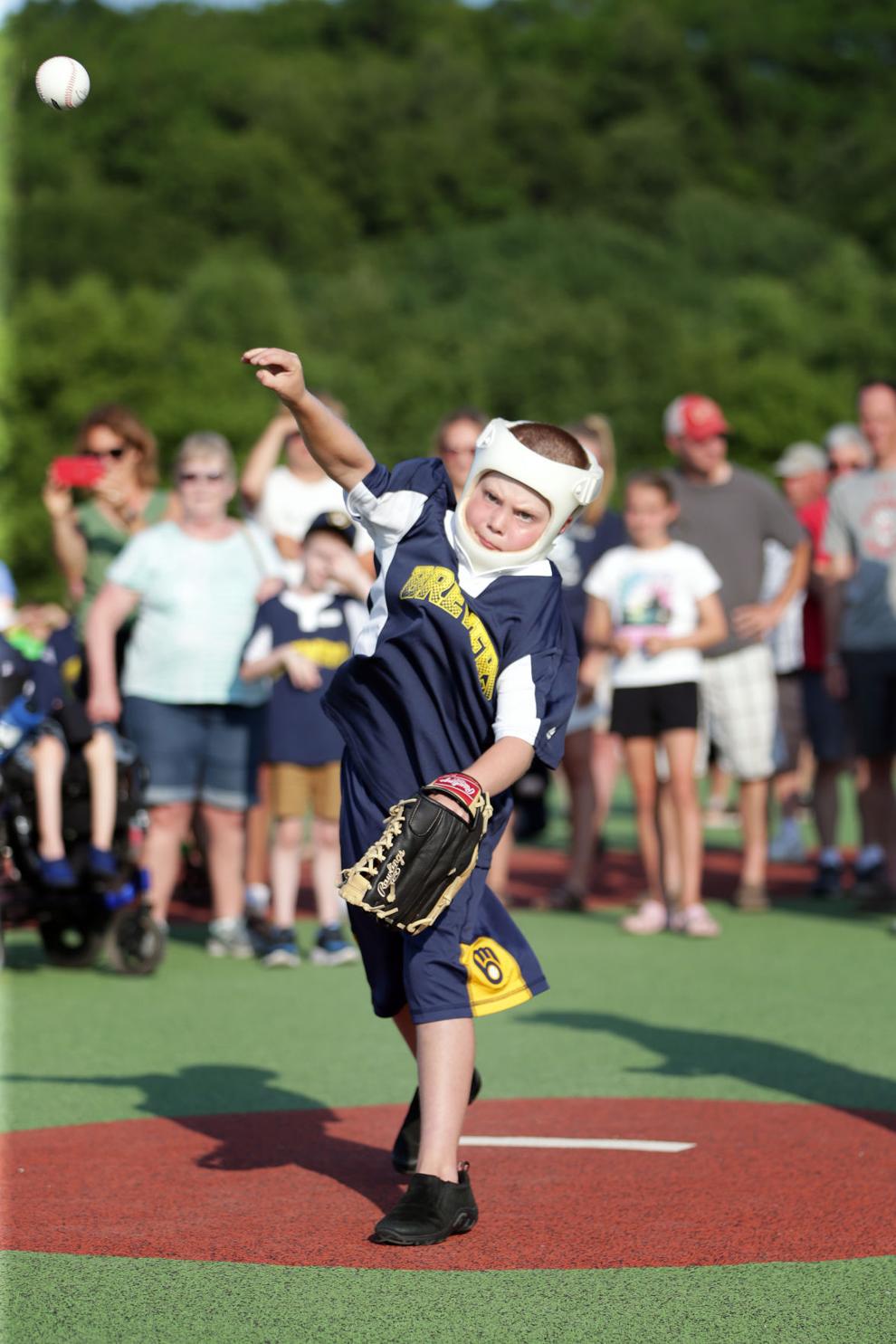 With Drew and almost 100 other youngsters signed up to play, the Miracle League of Dane County will open its first season Tuesday to give children with disabilities an opportunity to play baseball without barriers.
The league's grand opening Wednesday allowed about 300 community members to explore the recently constructed $500,000 Miracle Field at Bakken Park in Cottage Grove.
The baseball diamond is made of a smooth, rubberized surface, allowing children with disabilities to run, walk or roll a wheelchair easily and safely.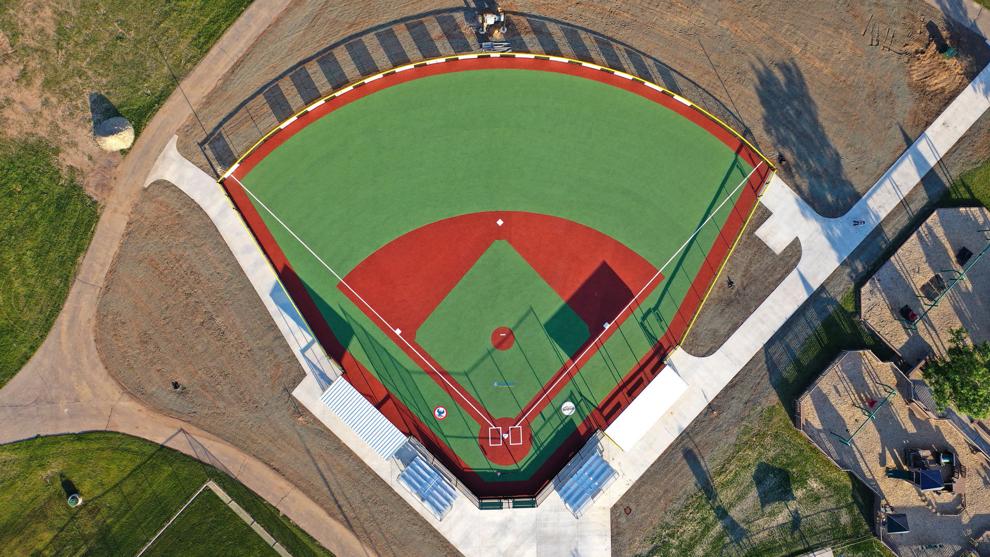 The turf field mimics the colors and size of Little League fields, providing a traditional-style ballpark with accessibility amenities. The league leased the space for the field at Bakken Park for $1, and community and nonprofit donations paid for its construction.
The facility also has a video screen, where Miracle League executive director Bill Schultz said pictures of players in their uniforms will be shown. All participants have their own walk-up song that will play as they go up to bat.
"It's really focused on the kids and helping them feel good," Schultz said.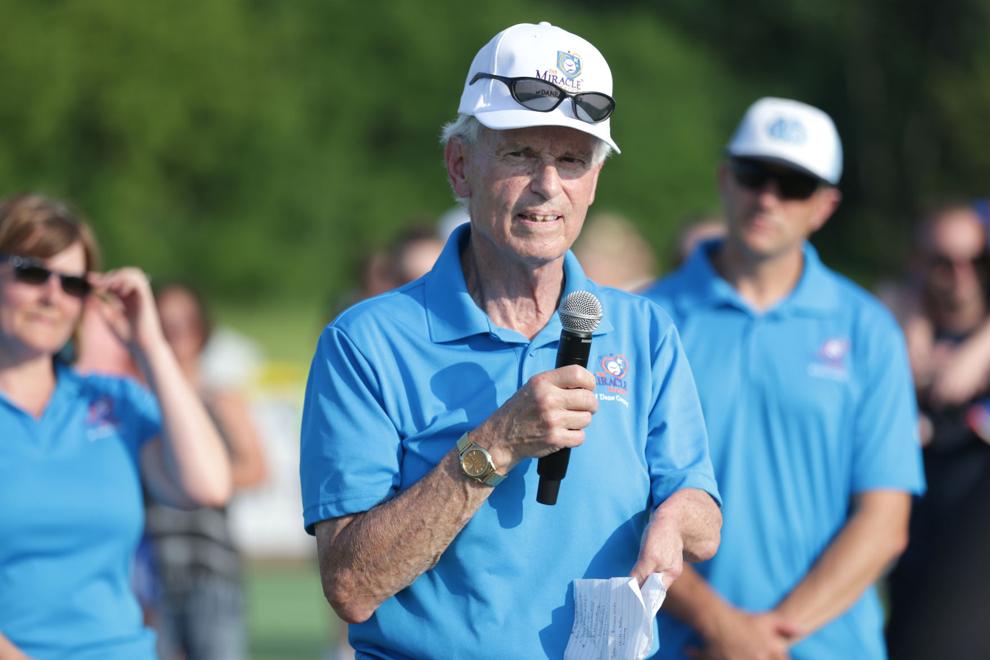 At the field's grand opening, the public got to experience the ballpark for the first time. Parents, players and volunteers filled the rubberized field, which smelled like hot tires and shone in the sun on the 90-degree evening.
Mari Koopmans, a freshman at Monona Grove High School, rolled her wheelchair with ease across the smooth turf. She was drawn to Miracle League because of its inclusion of youths of all abilities and the chance to play baseball.
"I'm really good at batting, so I am excited to do that," she said.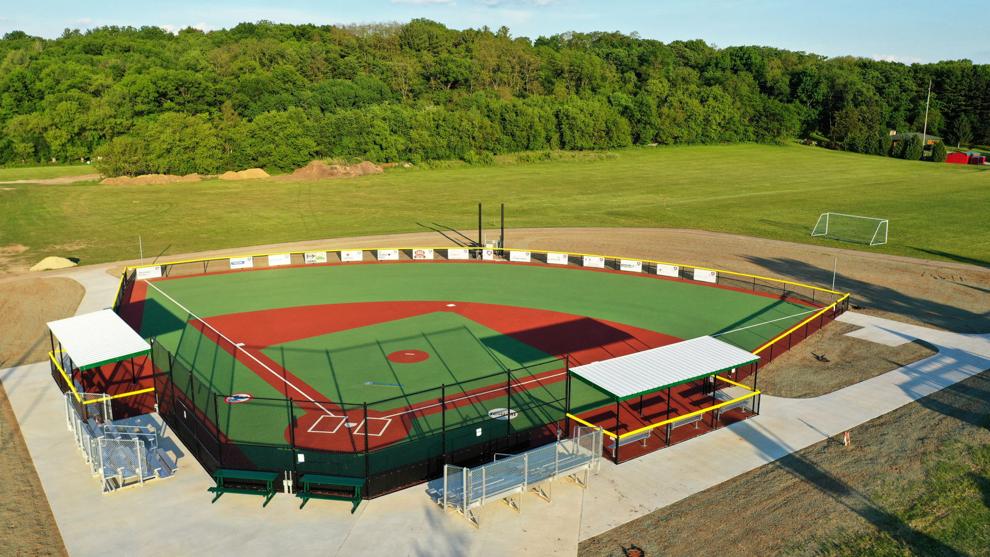 Making connections
Linda Hmielewski said it is easy for a family that has a child with a disability to feel isolated, so the league provides a chance to make connections with similar families.
"We get to expand our network of people who get what our lives are like," she said.
While Drew played in the Little League of Verona last year, his family opted not to do it this year since a helmet can't fit over the brace that stabilizes his neck to help heal blood vessels from his recent strokes. But Drew, who has been playing baseball since he could walk, said he was excited to just play baseball at Miracle League — no matter the position or field.
"My parents thought (Miracle League) would be something good for me, because a lot of baseball players don't play with, like, this stuff ... like me," Drew said, pointing to his brace.
Children ages 4 to 18 with physical or cognitive disabilities can play. With about 11 players per team, Schultz said the two-inning games allow every child to bat and score a run — whether they hit the ball or not.
"I think they begin to realize that no boundary is defined for them," Schultz said. "They can define it themselves."
Finding inspiration
Schultz founded the Miracle League of Dane County after he was inspired by an "NBC Nightly News" story about the Miracle League in 2019 and his own experience being denied the chance to play baseball due to a physical disability.
When Schultz was 8, he vied for a spot on a Little League roster. But the league commissioner would not let Schultz play because he had an artificial right leg that he thought could hurt Schultz or other players.
"I went from exhilaration to devastation," he said.
Now, over six decades later, Schultz said he wants to ensure every child with a physical or cognitive disability in Dane County has a chance to participate in America's pastime.
"I just wanted to give back to the community," Schultz said, adding that an important byproduct of playing the game as other children do "makes them feel accepted."
In addition to the near 100 players in the league, 175 volunteers will serve as "buddies" to assist players with hitting, throwing and scoring runs.
Anna Bergman, a league coach, started volunteering with the Miracle League when she was 13 in her hometown of Columbus, Ohio. She said buddies go beyond helping the children participate — they get to watch them grow up and become part of their lives.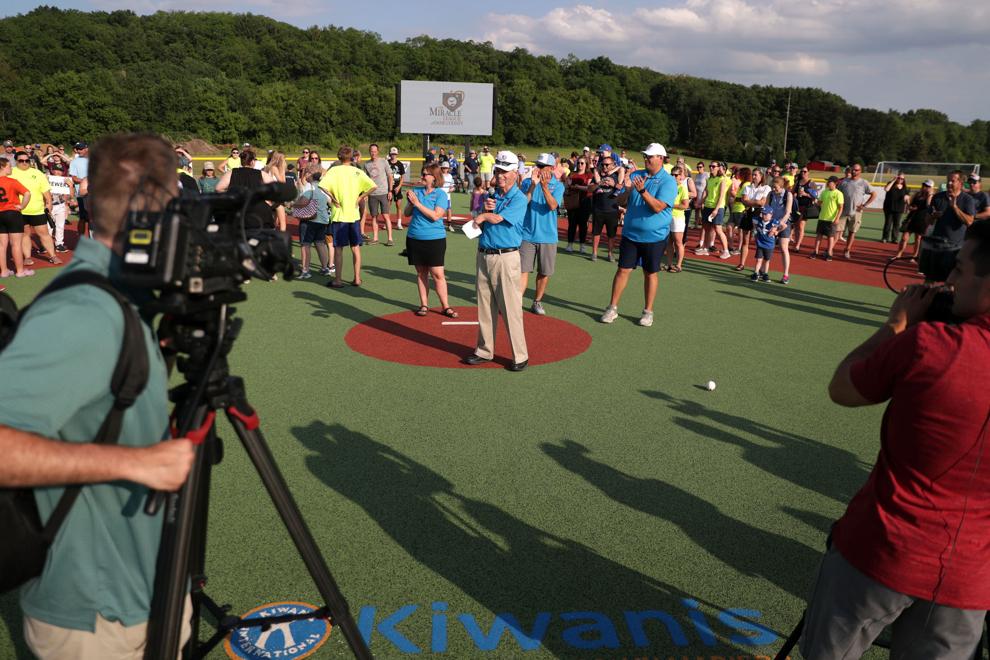 "The whole idea behind Miracle League is that kids who were told they couldn't do a certain physical activity or couldn't be a part of it, to really just make them feel a part of something," she said.
Growing numbers
The Miracle League has grown to 300 leagues across five countries, including seven leagues in Wisconsin. Schultz said he hopes parents and the public will find as much joy in the league as the players do.
"I think people will be totally inspired by watching these kids — their reactions, the smiles on their faces ... and the pride in the community too," he said.
Schultz said the program has been adapted to include continued COVID-19 restrictions. According to the Centers for Disease Control and Prevention, some children with cognitive and physical disabilities are more at risk for infection.
Hand sanitizer will be located in all the open dugouts, and volunteers will ensure children sanitize their hands before entering or exiting the dugout, Schultz said. While there are bleachers at the stadium, spectators are encouraged to bring lawn chairs to maximize social distancing.
The eight-week season runs from June 15 to Aug. 15 with games at 5:30 p.m. and 7 p.m. on Tuesdays and Wednesdays.
For Drew, the first game can't come soon enough.
"I'm looking forward to making some new friends," he said, "and I think this is going to be a great time."