Brenda Baker scrambled to reconfigure a line of traffic cones, the only defense between an oncoming Metro Transit bus and a construction crane gingerly dangling a 4,000-pound wooden column.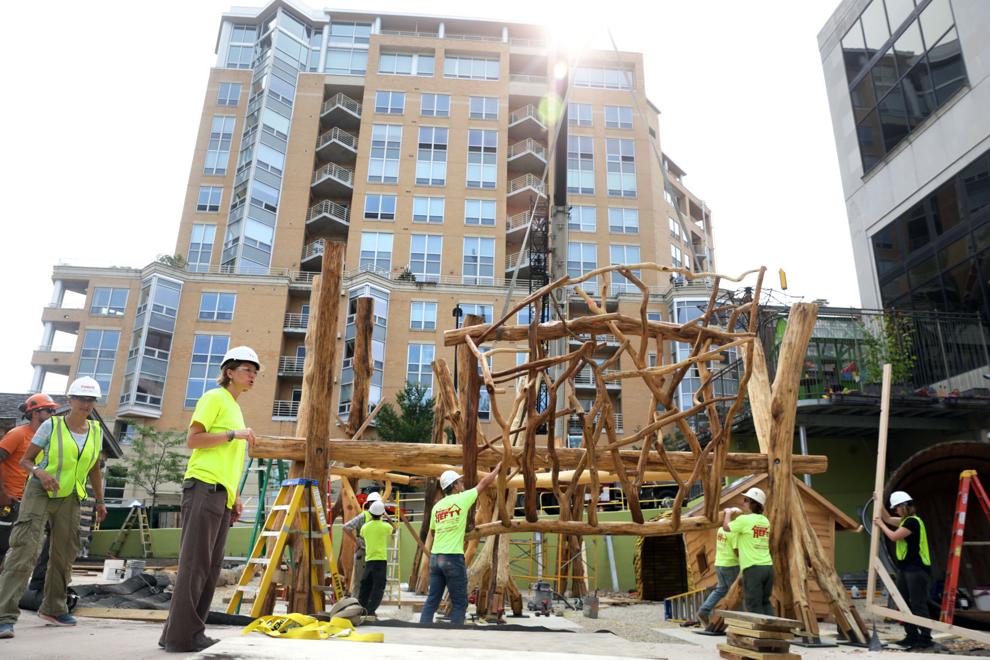 A part of Capitol Square was crammed with construction workers and delivery trucks, all here to transform the 10,000-square-foot space where the Madison Children's Museum's parking garage used to sit into an "awe-inspiring" play space.
Installing the centerpiece of the new play space, a 22-foot climbing structure, involved 14 upside-down, stripped-and-sanded black locust trees, seven contractors and a whole lot of permits.
The installation was the most difficult project Baker has undertaken in her 30 years as director of exhibits for the museum.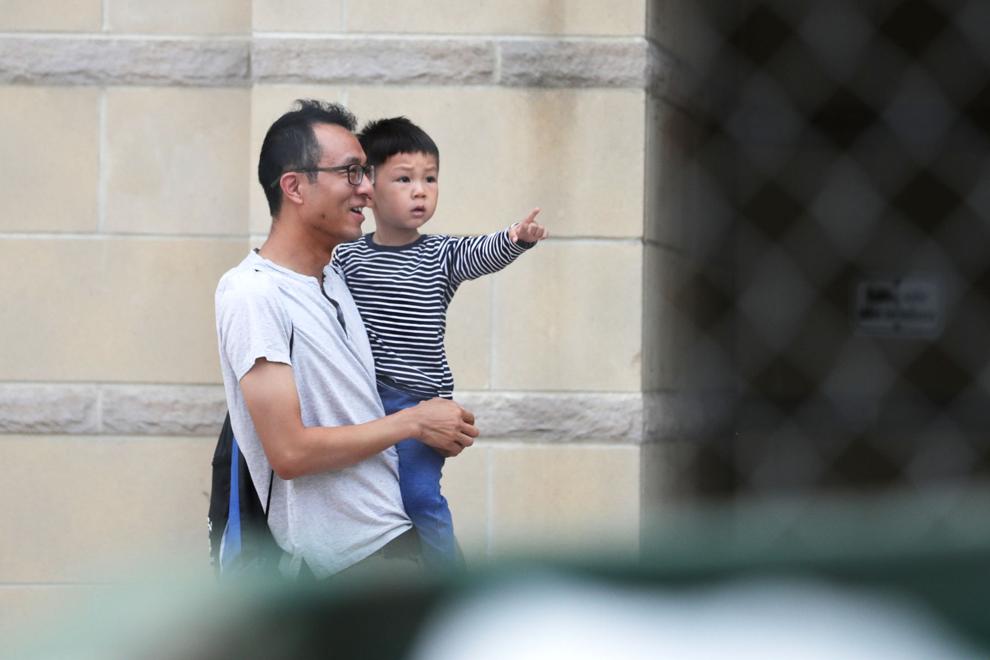 The climbing structure, called the "Thicket," is the latest installation for the museum's new outdoor Wonderground exhibit. Set to open this September, Wonderground will include more naturalistic climbing structures, reading nooks, fruit trees and art made from recycled materials.
"This will change the landscape for this entire part of town" museum spokesperson Florence Edwards-Miller said. "Everything else is a lot of steel, cement and glass. It will be this beautiful, organic thing people will see when they come around the corner."
The Thicket was conceived in January when Lou Host-Jablonski, an architect with Design Coalition, which focuses on sustainable architecture, worked with the rest of the design team to create a scaled-down 3-D model using branches and other recycled materials.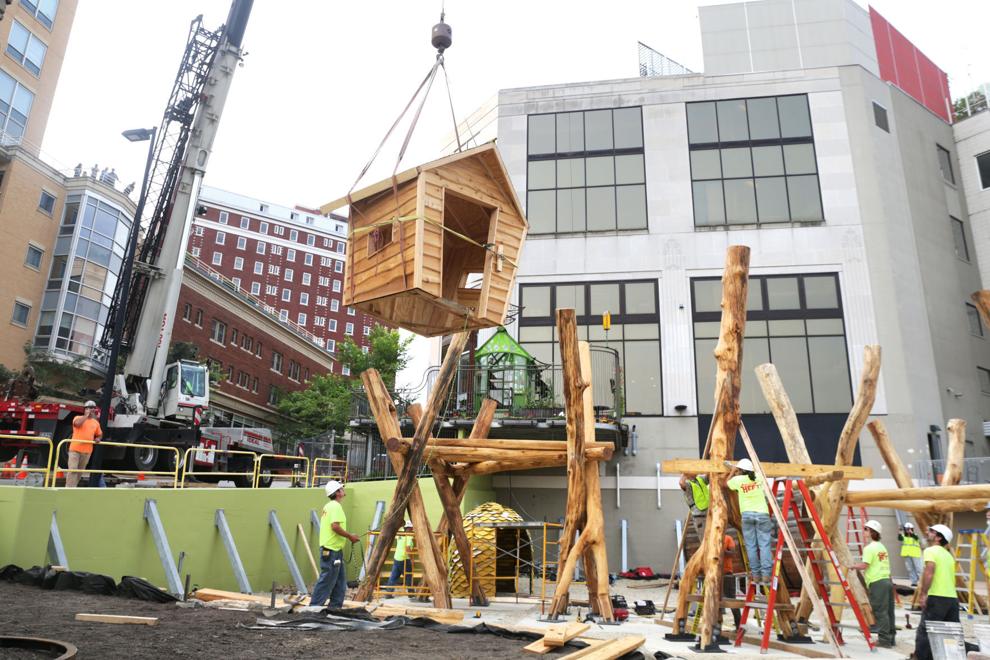 "We wanted to create a structure that had meaning," said Host-Jablonski, who has worked with the museum on a number of other projects. The Thicket has "a visual sense and a tactile sense that you don't get from, say, a metal playground."
Museum spokesperson Jonathan Zarov noted natural materials are healthier for children. The Thicket also will be wheelchair-accessible, with steel ramps and transfer platforms, which will help children reach elevated portions of the structure.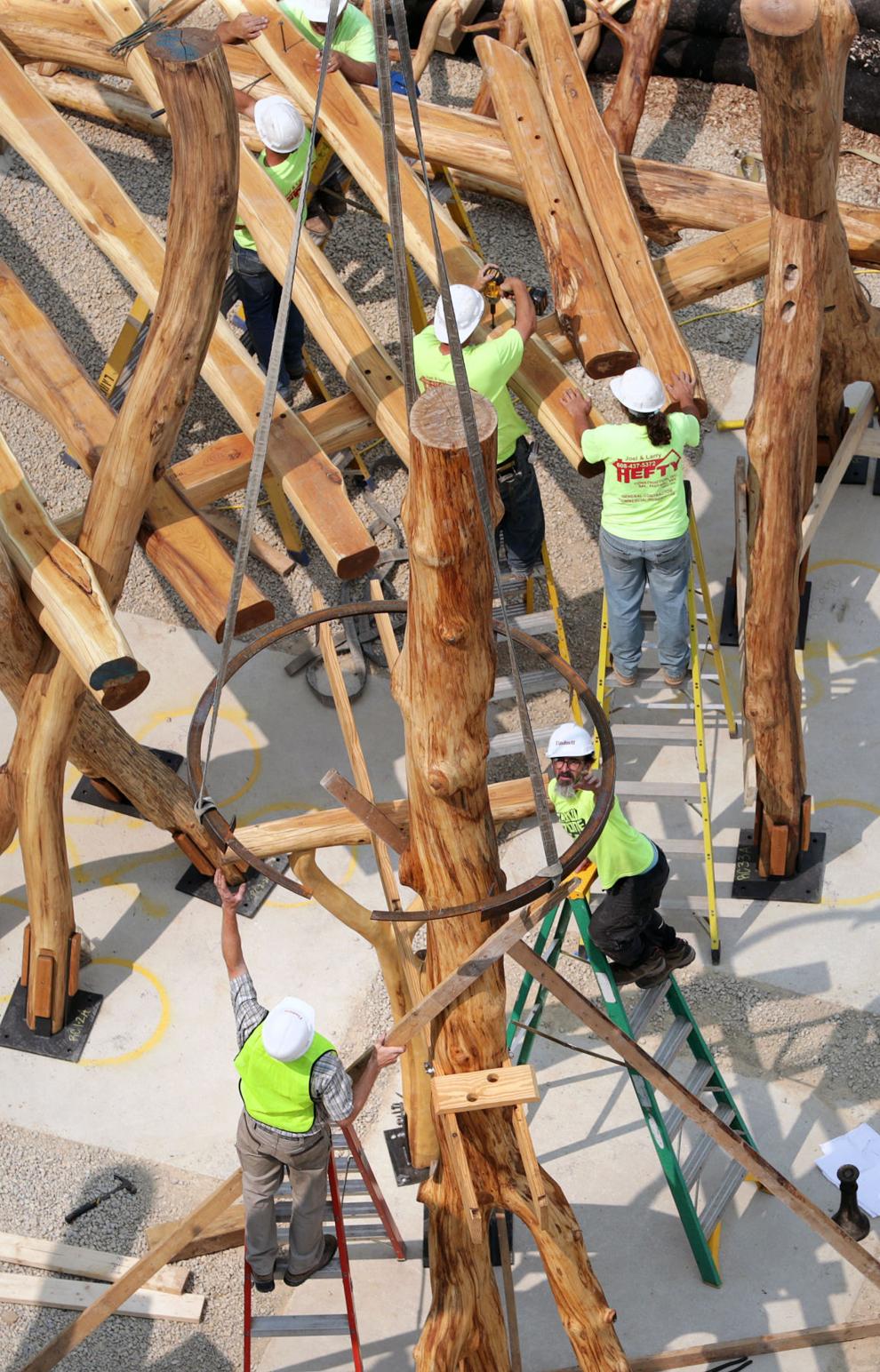 Fostering creativity
Some design elements actually arose from the restrictions imposed by the space. The parking garage, which had been deemed unsafe prior to its demolition, was built into the hill where the state Capitol sits. Even the name, "Wonderground," was inspired by the location, which is partly underground, said Nadia Niggli, museum exhibit designer.
Metal buttresses that help support the underground walls of the former parking garage double as "activity nooks," and a climbing wall has been strategically located to cover an existing drain.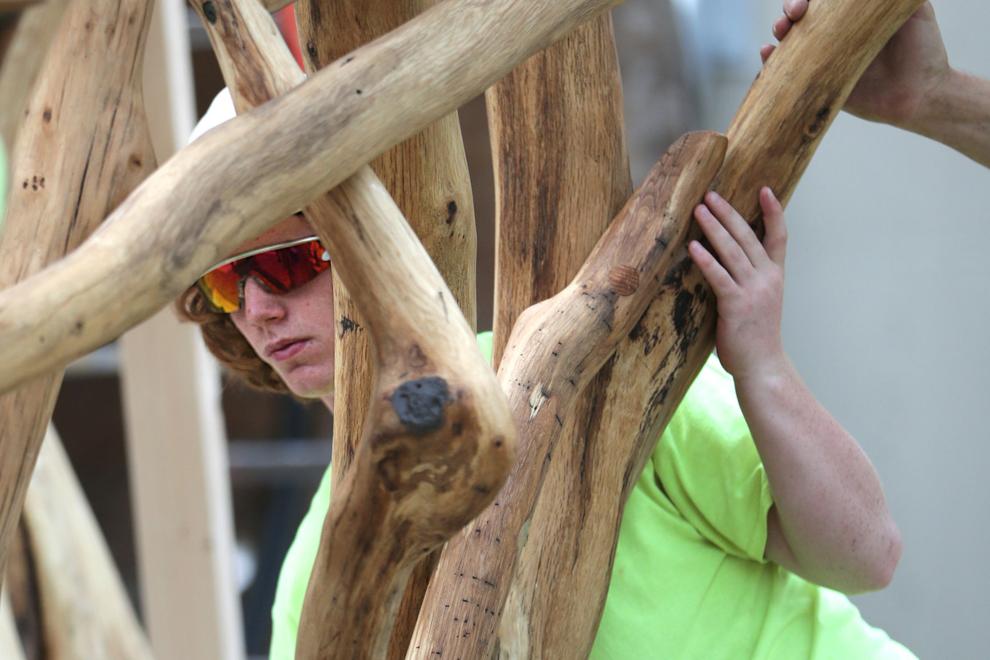 "I can't wait to see kids exploring it the way you really would explore the woods," Niggli said.
"Every time we design an exhibit it's wonderful to get kids finally in the space and then to see how they actually use it because they're creative. They approach it in an unexpected way, and it's just our job to make it safe."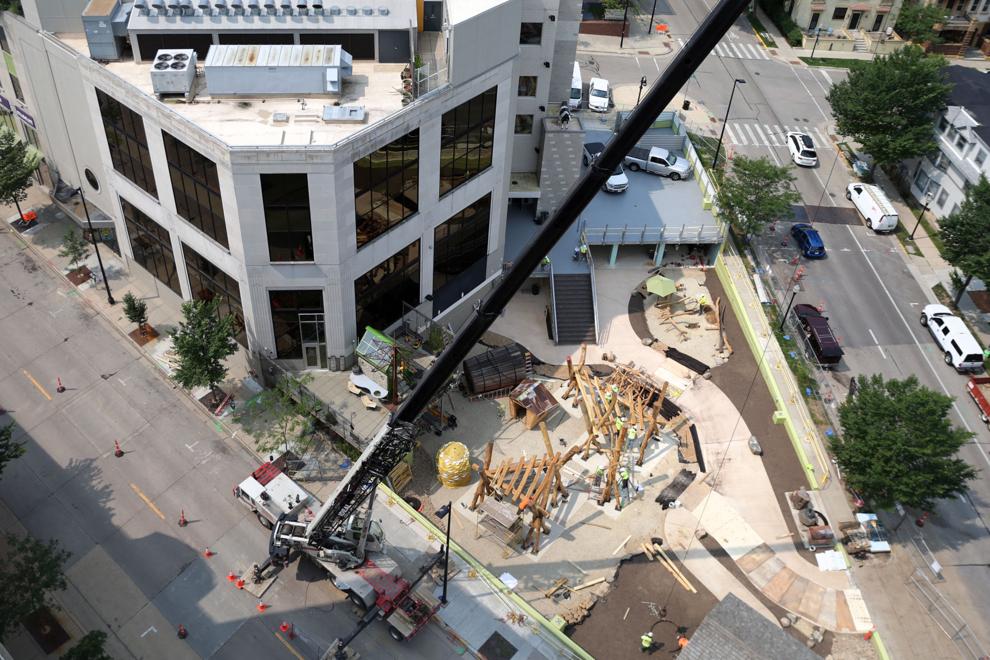 The museum, which has entertained and educated Madison children since 1980, was hit hard by the COVID-19 pandemic. It was able to reopen its doors in June after being shut down for over a year.
A reduced budget and layoffs have left the museum with a "skeletal" staff, Baker said. It also meant the original plan for an outdoor exhibit had to be scaled back. The original plan called for an even more elaborate, and much taller structure, which some described at the time as "eye-popping" and "Dr. Seuss-inspired."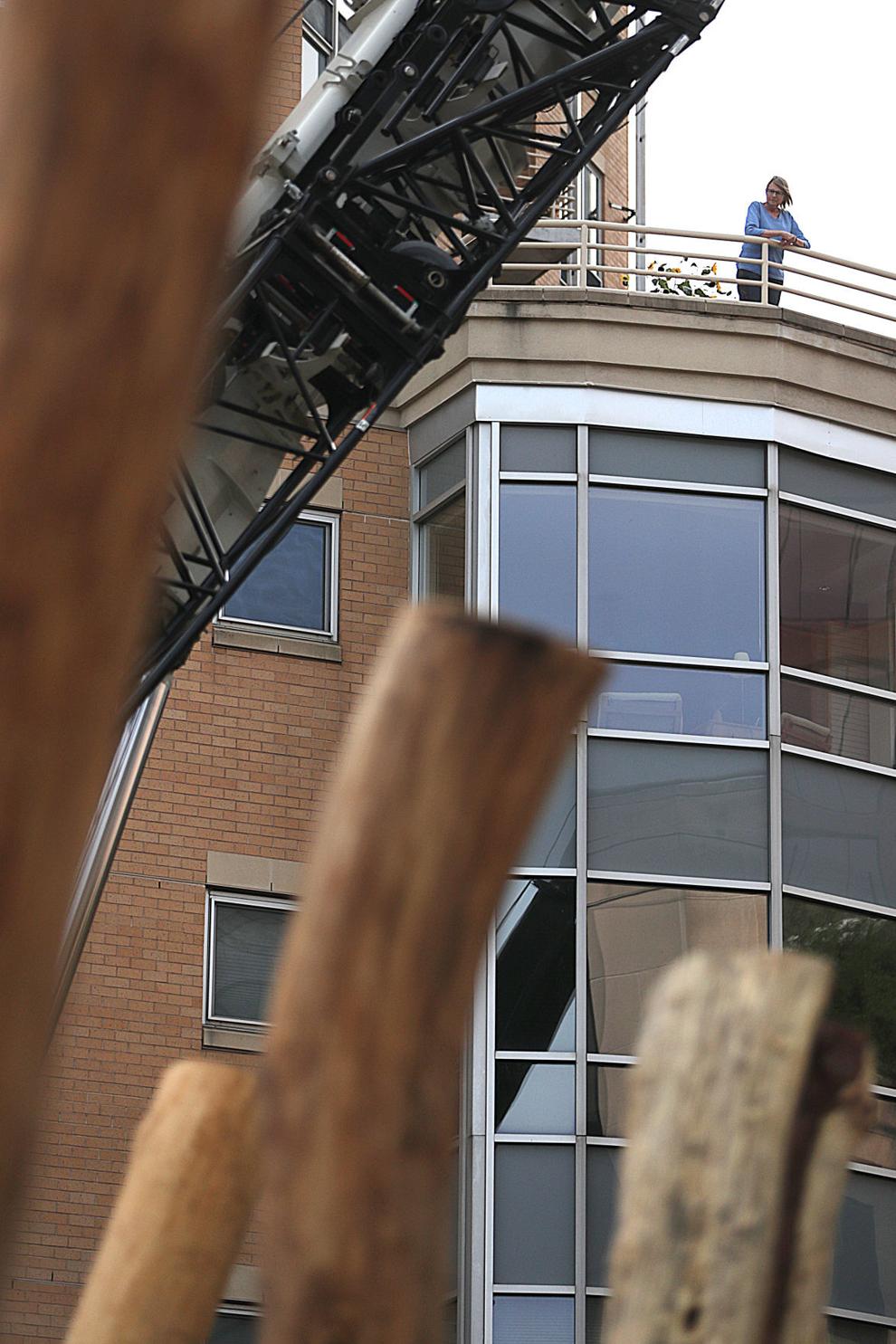 "We couldn't do the project as it was as fast as we needed to, given the amount of money that needed to be raised," Zarov said. "We knew we'd be opening up as COVID let up and we wanted to have an outdoor place because not everybody is comfortable going inside right away."
The museum is still raising money for the Wonderground project, with the hope that more features, such as additional slides and climbing walls, will be added come spring.
After a year of Zoom classes and socially distanced hangouts, Baker said the need for inspiring outdoor spaces has never been greater.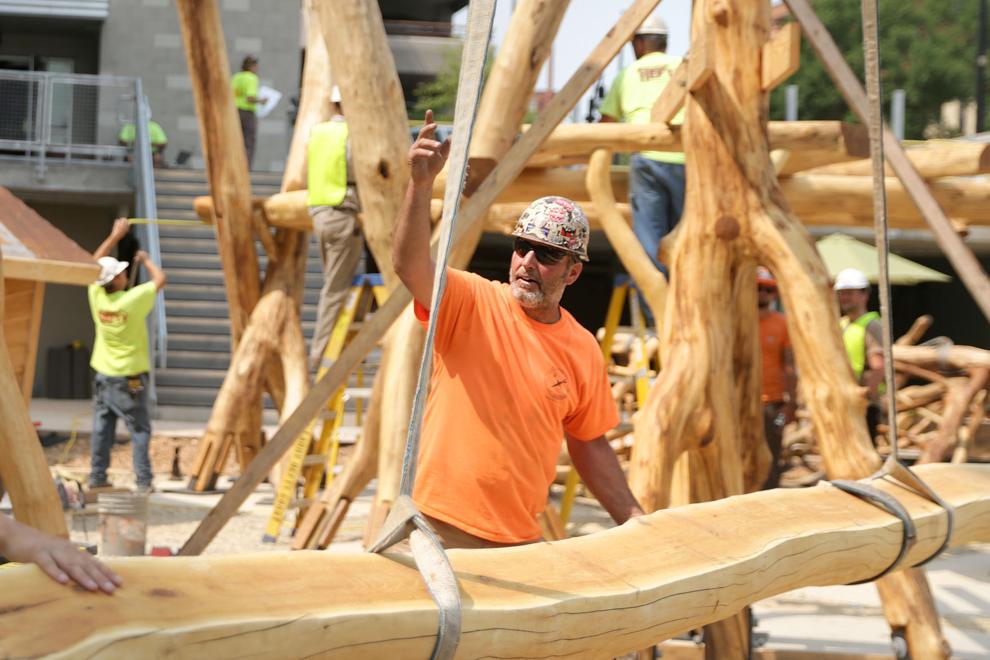 "Kids are really deprived of playing with one another, of playing with kids they don't know, playing in outdoor spaces that really enrich them," Baker said. "So spaces like this are even more important for kids to have a place where they can use their imaginations, they can use their bodies, they can experiment with their learning."