Terrence Clark's respite is filled with prairie grass and young oak trees and bordered by 57-year-old pines that now tower along his property line in the town of Cottage Grove.
The view to the east gives his homing pigeons plenty of open space to flock and provides Clark breaks from his Madison company that since 2008 has been researching and developing medications for dogs, cats and other animals.
Clark's birds are a hobby, but his livelihood, career and contributions have been recognized with the inaugural Distinguished Service Award from the Alumni Advisory Board of the School of Veterinary Medicine at UW-Madison.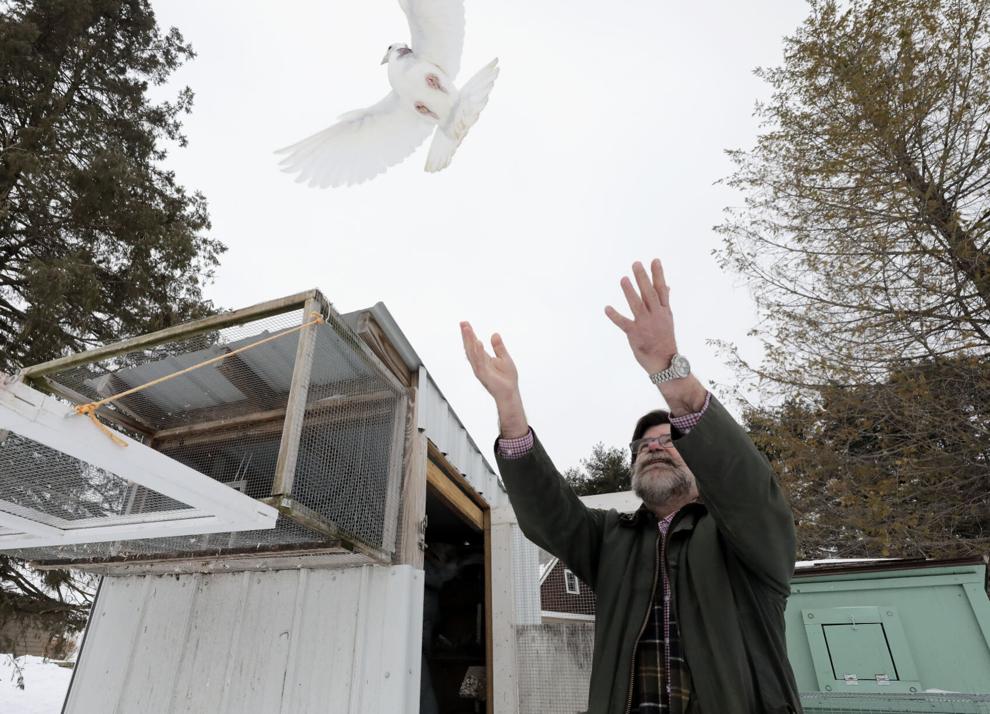 "The School of Veterinary Medicine is really, really a strong institution and there's been a lot of really strong graduates that have made tons of contributions," said Clark, president and CEO of Nexcyon Pharmaceuticals. "Being selected from among these very capable people is rather humbling and very surprising."
Clark, 60, was cited for not only his research work but for his role in mentoring veterinary and graduate students in clinical pharmacology, his teaching at other veterinary schools around the country, continuing education talks at global conferences and his work of 80 published, peer-reviewed papers, book chapters or review papers. He also holds two patents for transdermal drug delivery that uses patches or oils applied to the skin.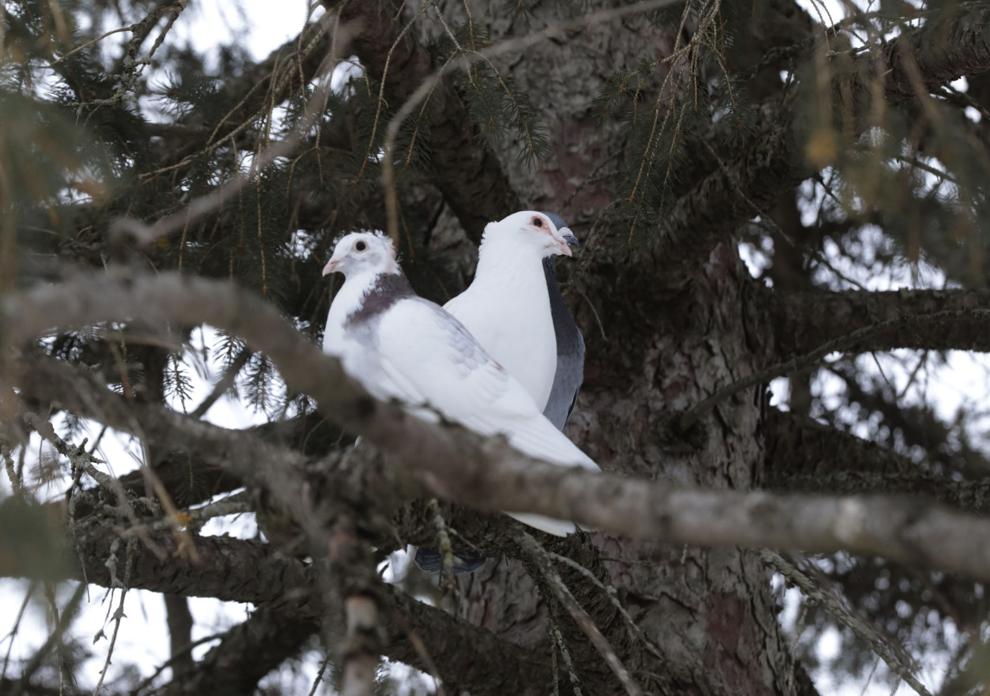 Clark also has spent time on various committees, including the American Academy of Veterinary Pharmacology and Therapeutics, the U.S. Pharmacopoeia, American Association of Pharmaceutical Scientists, the American College of Veterinary Clinical Pharmacology and, since 2014, has served on the Board of Visitors at the School of Veterinary Medicine at UW-Madison.
Green Bay roots
Clark had dreamed of becoming a veterinarian since he was a child growing up in Green Bay with his dog, Tuffy, and thought his career would consist of working in or owning his own clinic and doing the day-to-day work of a veterinarian. He spent a few years in a clinic, but gravitated to research and ultimately his own company on West Washington Avenue, a few blocks from the state Capitol.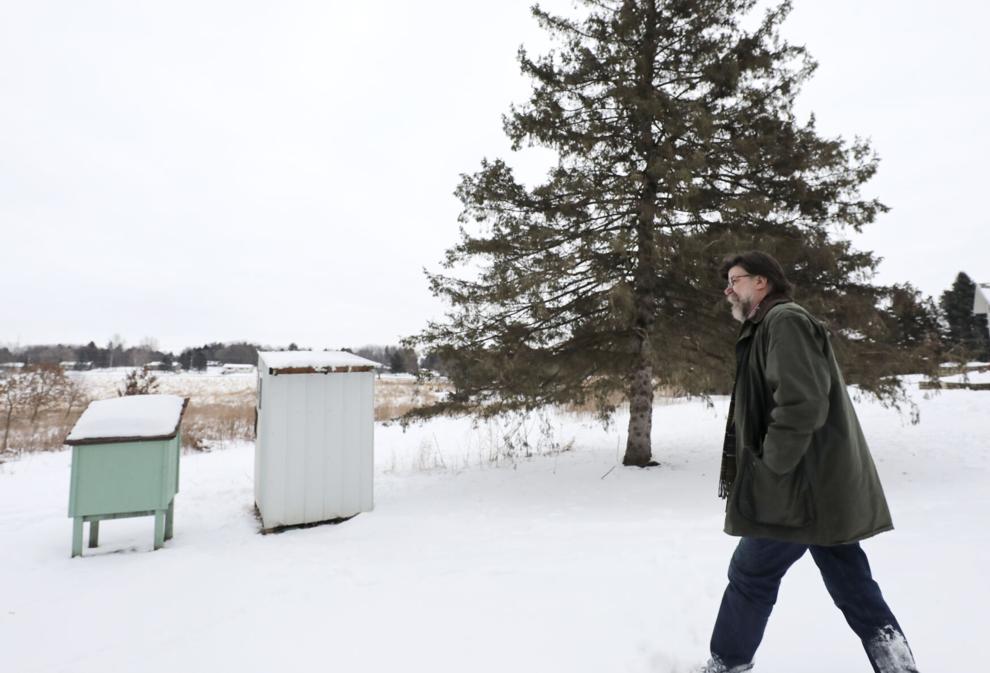 "I didn't envision this in the least," Clark said. "I think as you practice medicine, you start seeing gaps. There are many things we don't have therapies for. There are many things missing, and I became interested in that fairly early on after graduating, in terms of how do we get new medicines, new vaccines, new technologies? Where do they come from?"
One of eight children and the first in his family to graduate from college, Clark's mother was a homemaker, and his father a switchman for the Green Bay & Western Railroad. Clark did his undergraduate work at UW-Madison and, after graduating from the university's School of Veterinary Medicine in 1987, he completed an internship at Oklahoma State University and practiced veterinary medicine for two years in Arizona. After completing a doctorate in biomedical science at Auburn University, Clark remained as an assistant professor of pharmacology, advancing research in basic and clinical endocrinology and pharmacodynamics. He also served as director of the university's clinical pharmacology laboratory.
From there, Clark served in roles of increasing responsibility at Pfizer Animal Health and Eli Lilly & Company, leading or contributing to the development of numerous veterinary pharmaceuticals.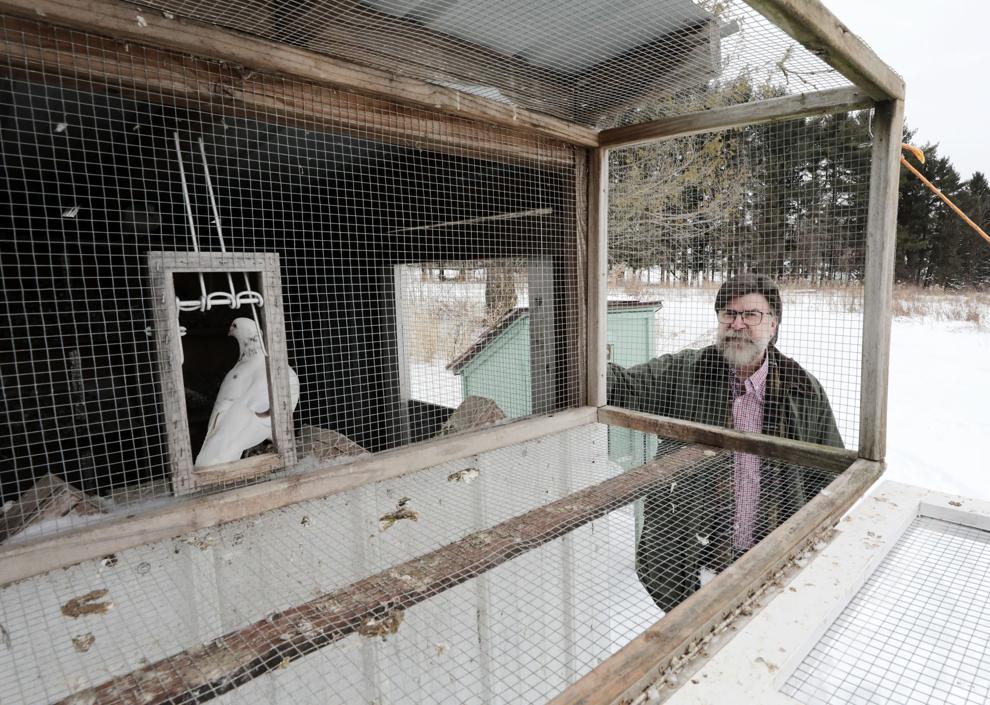 Staying home
In 2008, just months after the launch of his company in Indianapolis, Clark researched other medical and technology corridors in Boston; San Diego; Ann Arbor, Mich.; and North Carolina in which to base his company, but selected Madison. His company now has 12 employees.
"We got around, but Madison had a lot to offer for, what at the time was, a small company," Clark said. "It was a really good fit for us. We're anchored here but our reach is really pretty far."
Projects from Nexcyon Pharmaceuticals over the past 13 years have included analgesics for pain relief for dogs and cats, hormone research, the development of drugs to treat cancers and mRNA vaccines. The company is also working on new diagnostics, molecular genetics, small molecule therapeutics, biopharmaceuticals, and delivery technologies, according to its website.
Looking skyward
At home, Clark, who shares his life with his wife, Irene, and 11-year-old daughter, Frances, has 30 acres of land, 25 of which have been converted from agricultural land to prairie. The homing pigeons have a coop on the property's western edge and can be gone for hours at a time, although in the winter, they tend not to travel too far from home. Clark has had chickens and quail in the past but became interested in homing pigeons since moving back to the Madison area. They naturally reproduce, which leads to more birds each spring.
"They're beautiful to watch them fly," Clark said, as his dozen birds cooed, some in their shelter, a few others in a nearby tree.
"They're actually quite majestic in the summertime when they really get into a flock and sort of circle the property and take the whole thing in. With the prairie flowers, it just adds to the whole ambience of the whole thing."
Know Your Madisonian 2021: a collection of profiles from our weekly series