SAUK CITY — Maybe you know his name, maybe you don't. You most likely know of his work.
Alfred Clas was born here in 1859 and had a hand in designing some of Wisconsin's best-known and stunning buildings.
In Madison, his work includes the headquarters of the Wisconsin Historical Society, the Brittingham Park Boat House and the 10,000-square-foot home of John Olin in University Heights now used as the home for the UW-Madison chancellor.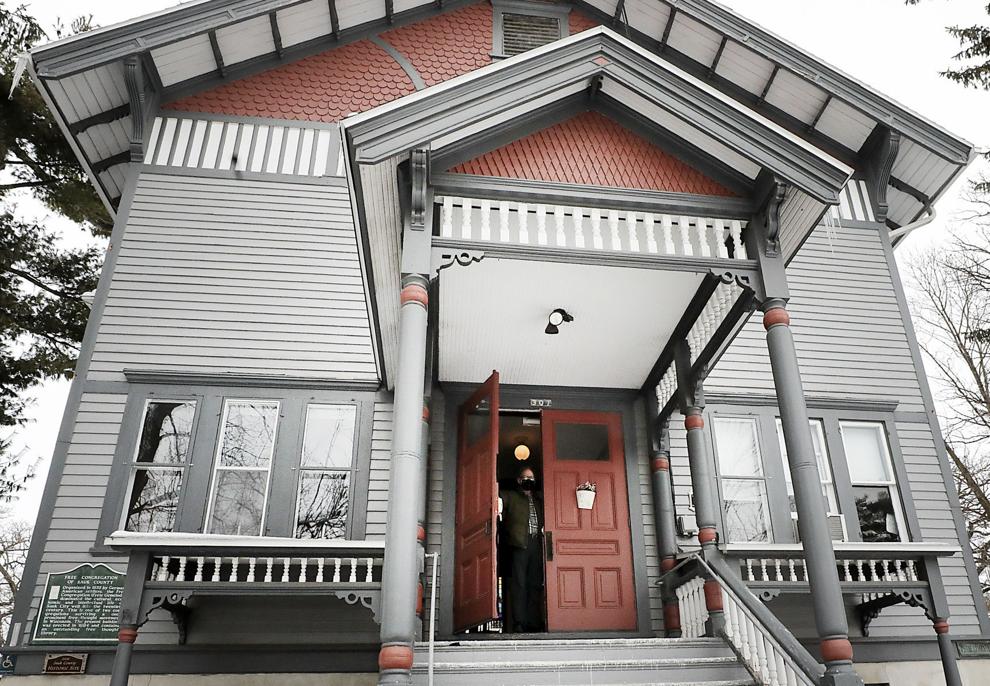 Working with partner George Bowman Ferry and later John Shepherd, Clas also designed the Sauk County Courthouse in Baraboo, the L.D. Fargo Public Library in Lake Mills, the Pabst Mansion in Milwaukee and, in 1898, the Wisconsin State Reformatory, now known as Green Bay Correctional Institution.
But one of Clas' earliest projects sits in his hometown on Polk Street, between John Adams and Jefferson streets, a few blocks west of the Wisconsin River. This is where, in 1884, when Clas was just 24 years old, Park Hall was constructed for the home of the Freie Gemeinde, a German term for "free congregation" or "free society." Clas in his design included large windows to bathe the interior in natural light, ornate woodwork, squares of stained glass and high ceilings with curved corners to improve the acoustics.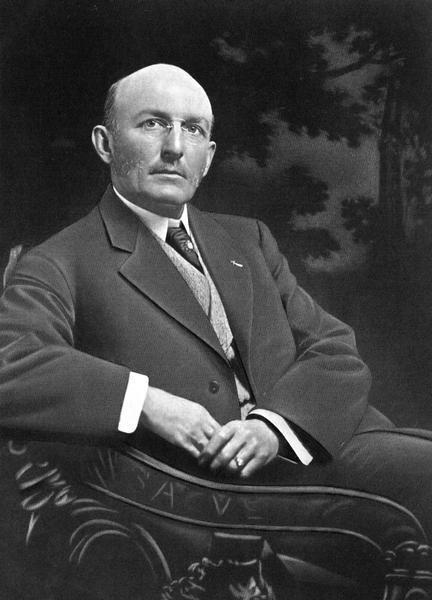 He included a stage and balcony. The second-floor library offers views to the south and is filled with the writings of Thomas Paine, handwritten sheets of German choral music and a set of chairs and a table made from antlers in the traditional German style.
Only it's time for what is now the Free Congregation of Sauk County to give what they refer to as Freethinkers Hall a major interior makeover.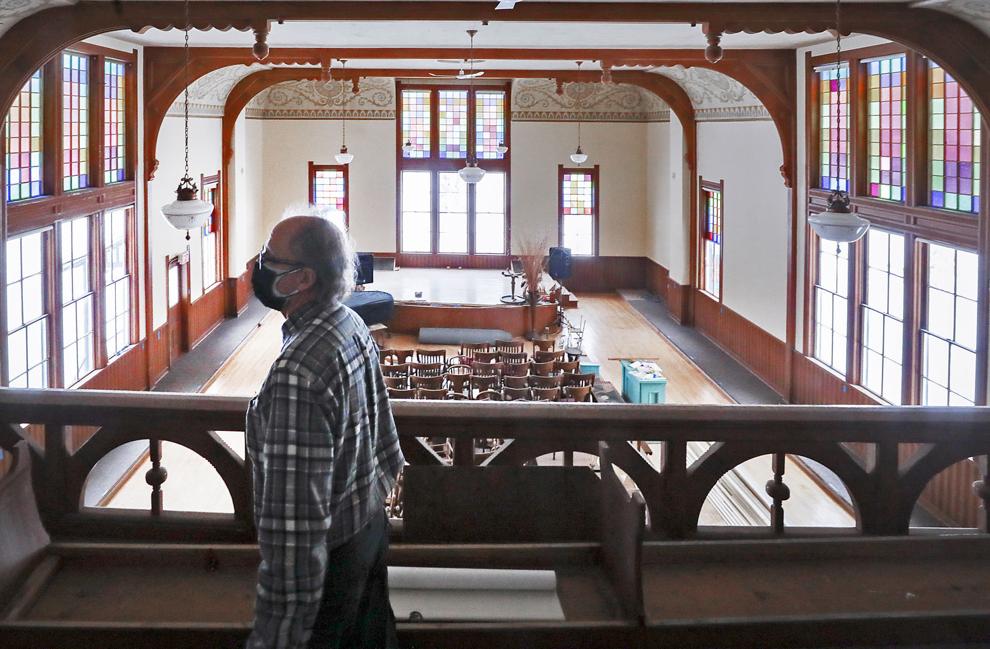 The $125,000 project has removed the faded wallboard installed in the early 1900s, plaster has been repaired and painting is underway. There's a mural to restore and scaffolding to install to reach the upper portions of the hall where the ceiling will get a new look. The pandemic has helped the project proceed without interruptions because meetings at the hall are being conducted via Zoom. So far, $118,000 has been raised for the project that started in September and is expected to be done by April.
"The majority of (the money raised) is from the congregation, all of whom love this building," said Michael Whaley, a member of the congregation since 1989. "Because of its preciousness architecturally, we decided to go for the bigger bill and do it right and hope that it lasts longer than the wallboard did."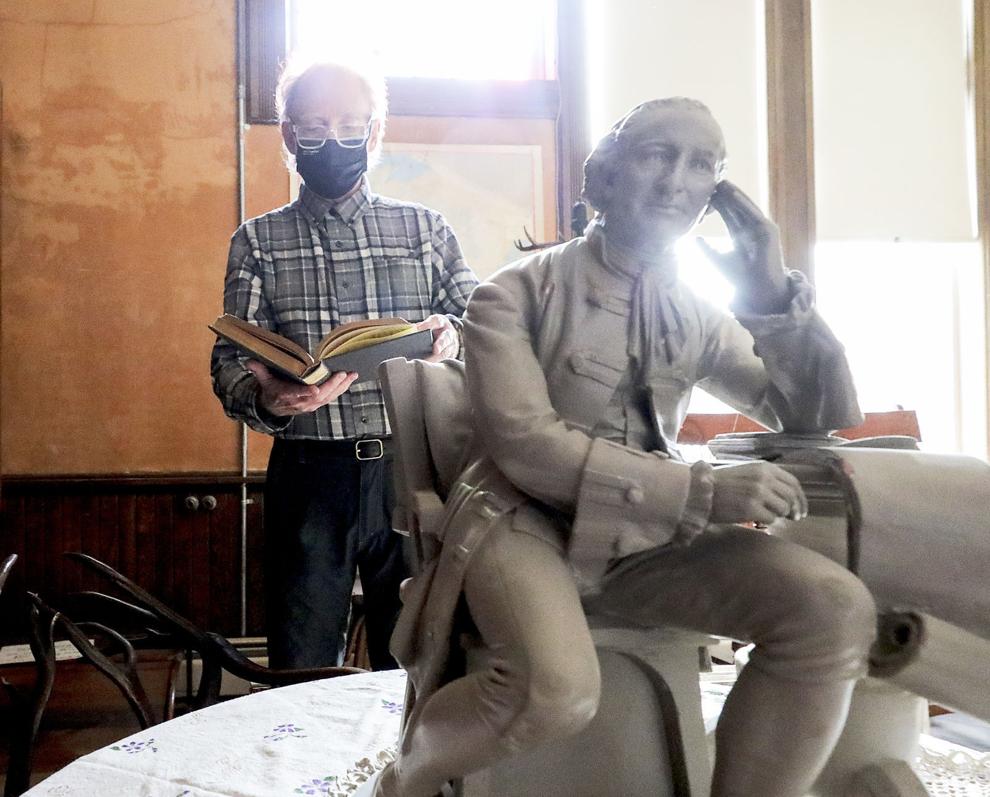 The Free Congregation of Sauk County was formed in 1852 by Carl Duerr and Eduard Schroeter and is believed to be the only remaining German-founded, Freethinking congregation in North America. At one time there were 60 such organizations in the country. Duerr had been a farmer in Merrimac, where he had been part of a small humanist group before moving to what is now Sauk City. Schroeter had been forced into U.S. exile by the Grand Duke of Hesse-Darmstadt and formed congregations on the East Coast before coming to Milwaukee in 1851. After a few months, he began publishing a weekly German-language newspaper before traveling to Sauk County a year later.
The building has no altar or crosses, and the congregation is a mix of atheists, agnostics and those who may have come from a religious upbringing but are in search of something not tied to a Bible, Quran, Torah or other religious doctrine.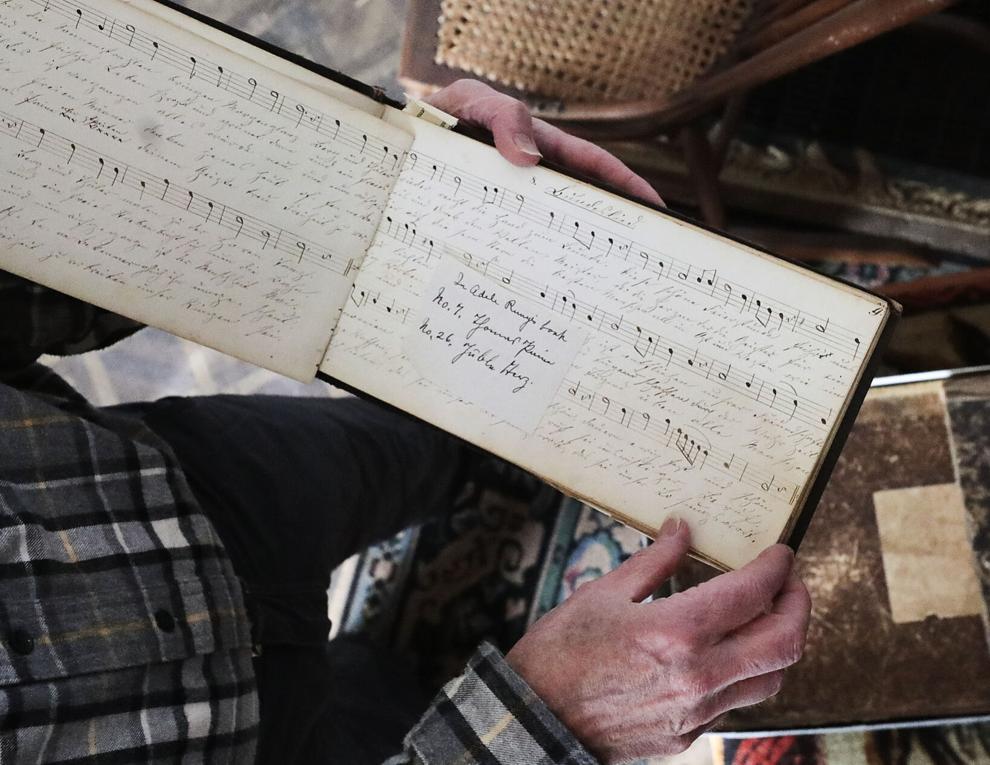 "We have no dogmas or decrees, fixed for all time, but only fundamental principles and general views of the world which are subject to continual clarification," Schroeter wrote about the movement. "Its purpose is to unite the foes of clericalism, official dishonesty, and hypocrisy, and to unite the friends of truth, uprightness, and honesty — all those holding the same views, but now found scattered among all religions, churches, and sects."
The Sauk County congregation of Freethinkers affiliated with the Unitarian Universalist Association in the 1950s. Max Gaebler, minister of First Society Unitarian Universalist Church of Madison from 1952 to 1987, became speaker of the Freethinkers from 1989 to 1993 and helped the congregation establish a regular order of service on the second and fourth Sundays, publish a newsletter, develop a Religious Education program for youths, and attract guest speakers to its Free Thought-oriented first and third Sunday programs.
Those programs can include roundtable discussions, music, stories and forums. Topics, led by a rotating roster of speakers, can range widely and include discussions on mainstream religion but also issues like integrity, grief and current events.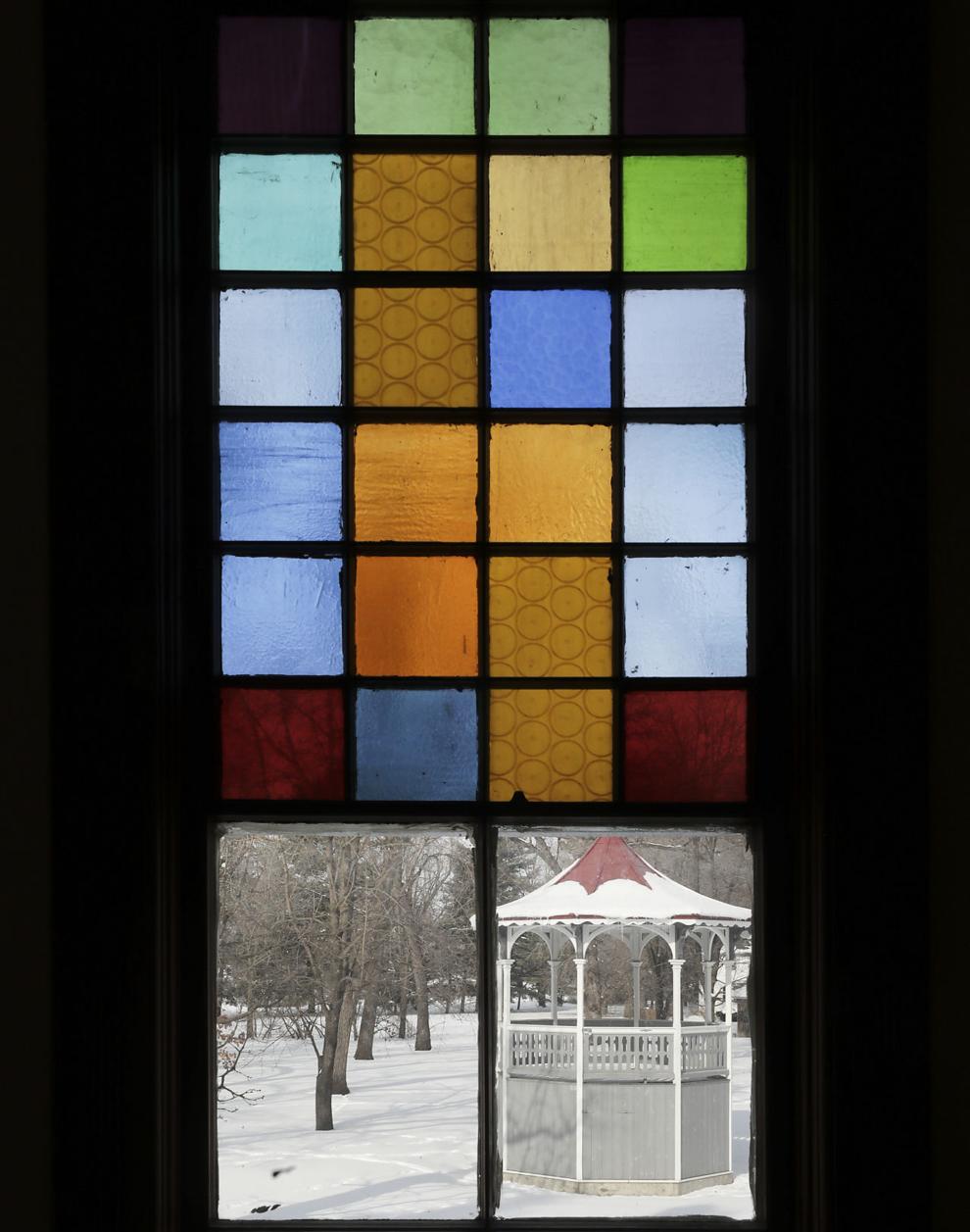 Ellen Paul is a retired Sauk Prairie Middle School principal and was raised in her early childhood as a Lutheran but was confirmed Presbyterian. She later joined the Methodist Church for about 20 years and was married in 1979 in the historic bandstand gazebo behind the hall. She joined the Freethinkers in 2007 and now leads the congregation's facilities committee.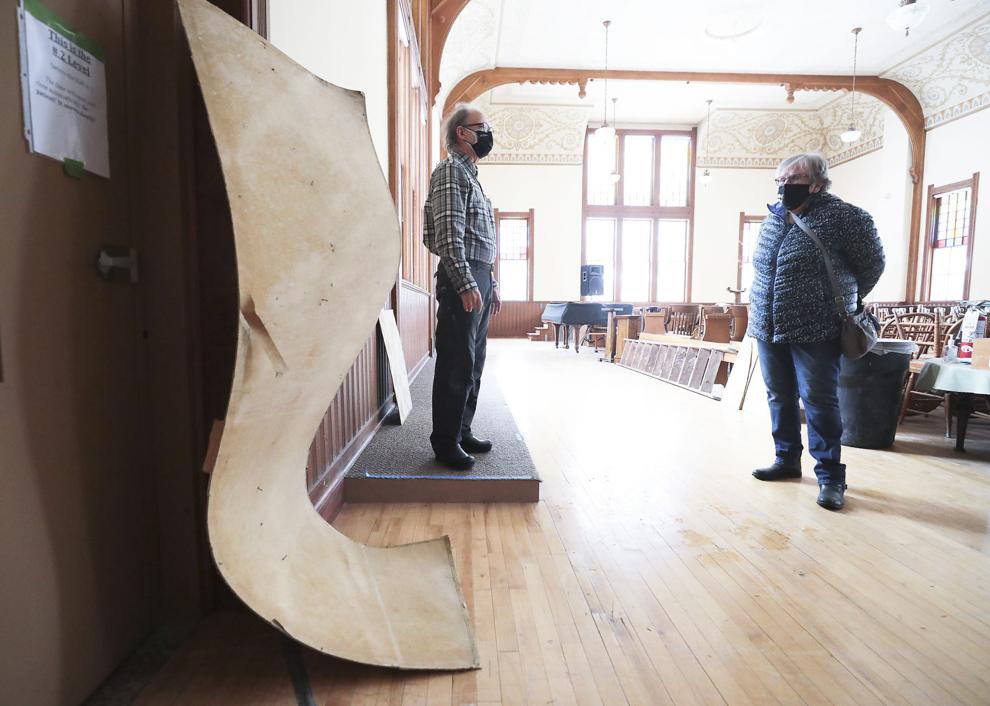 Over the years she has helped fill the hall with alternative programming like performances by the Sauk Prairie Theatre Guild and recording and concert sessions by pianist and harpsichordist Trevor Stephenson. The hall is also available for dances, weddings and other special events, something that could grow following the upgrades.
"The high ceilings and everything just makes you feel light and airy," Paul said. "And the fact that there's so much history appeals to me, too."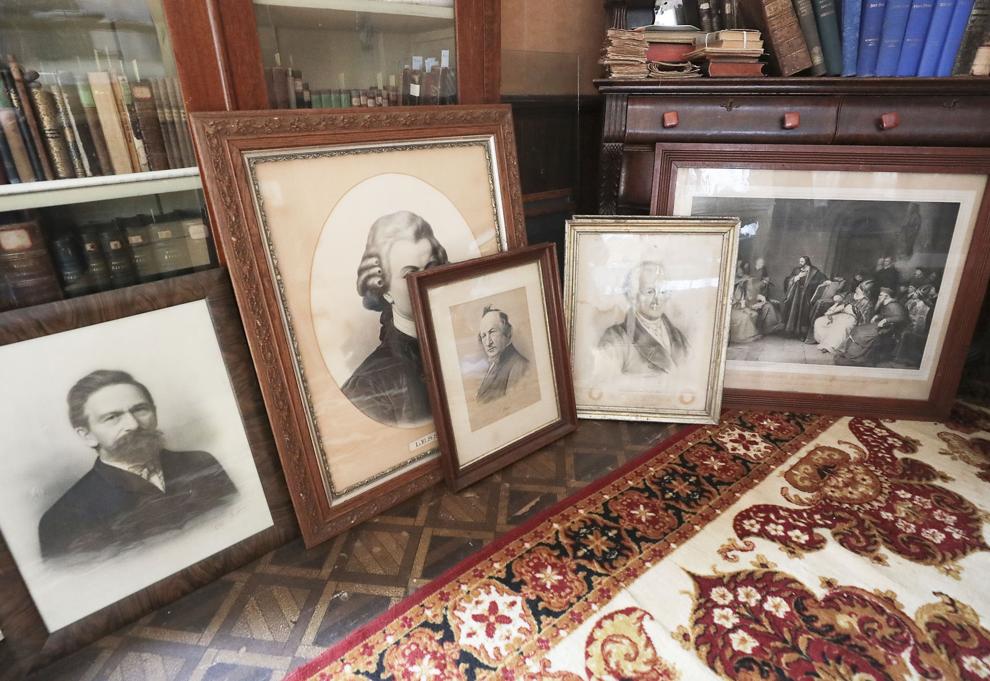 To help ensure the history remains true, the congregation has hired a company founded just five years after the construction of the hall and one that is well versed in preservation.
Conrad Schmitt Studios Inc. has an international reputation and is based in the Milwaukee suburb of New Berlin. The company's local resumé includes work on murals at the UW-Madison Memorial Union, extensive restoration work at the state Capitol and work in 2009 on the Mineral Point Opera House. The company also has vast experience with religious buildings, including the National Shrine of Our Lady of Good Help in Champion, northeast of Green Bay, and in cathedrals around the world.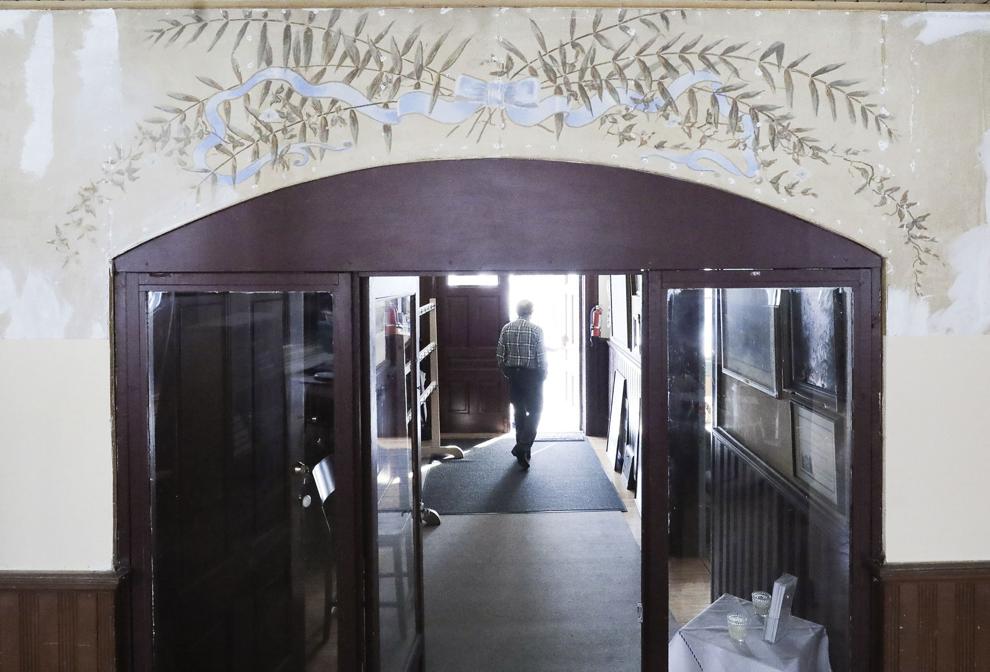 One of the projects at Freethinkers Hall is a mural that was found under the wallboard and located above the door of the hall's main entrance. The mural, uncovered during plaster work, likely dates to before 1911 and is waiting to be restored. That project alone is estimated to cost $9,000, said Whaley, who's leading the fundraising efforts for the 35 to 40 active members of the congregation.
"It was a shock that is was located so beautifully and centrally over the door," Whaley said of the mural. "It makes me wonder what condition this hall was in in 1911 to make them cover up something like that. It's unique. The building's unique."
Photos: Freethinkers Hall in Sauk City
Free Congregation of Sauk County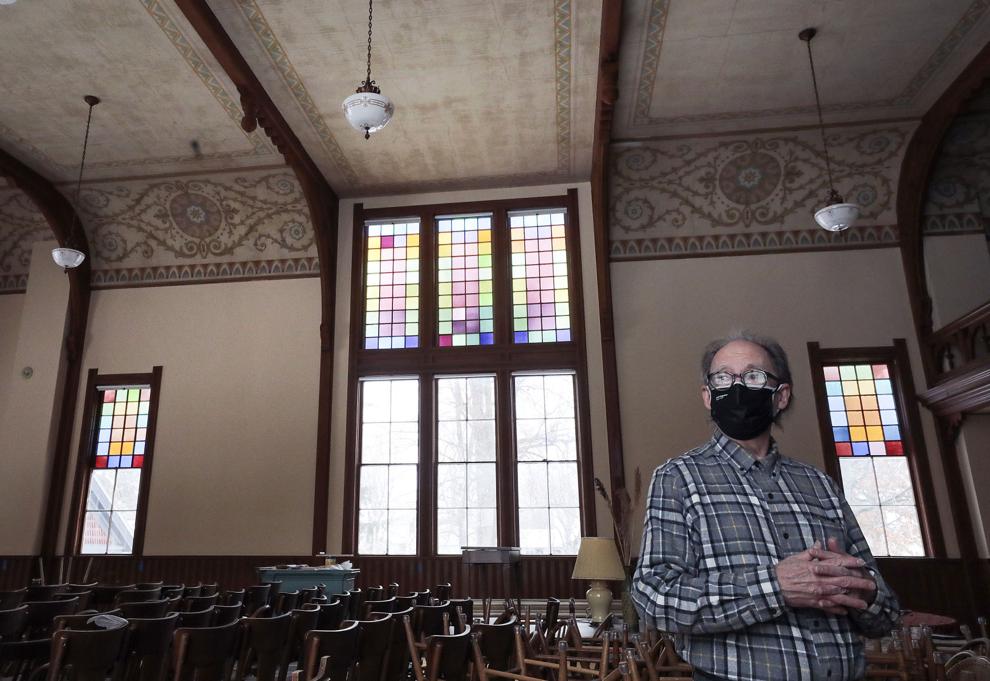 Free Congregation of Sauk County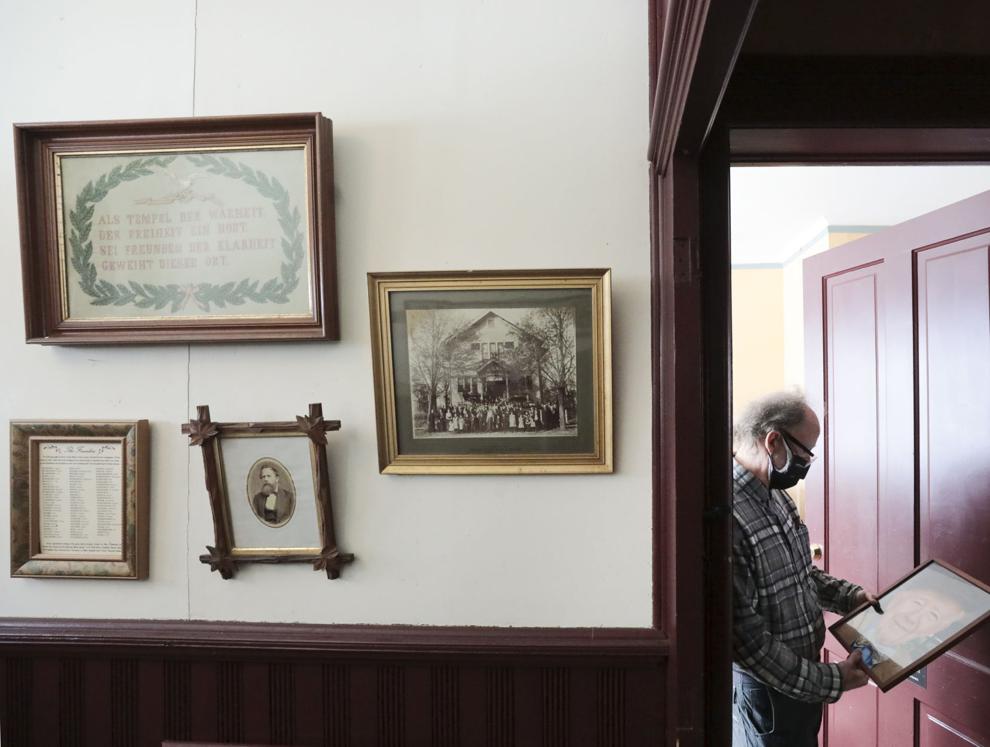 Free Congregation of Sauk County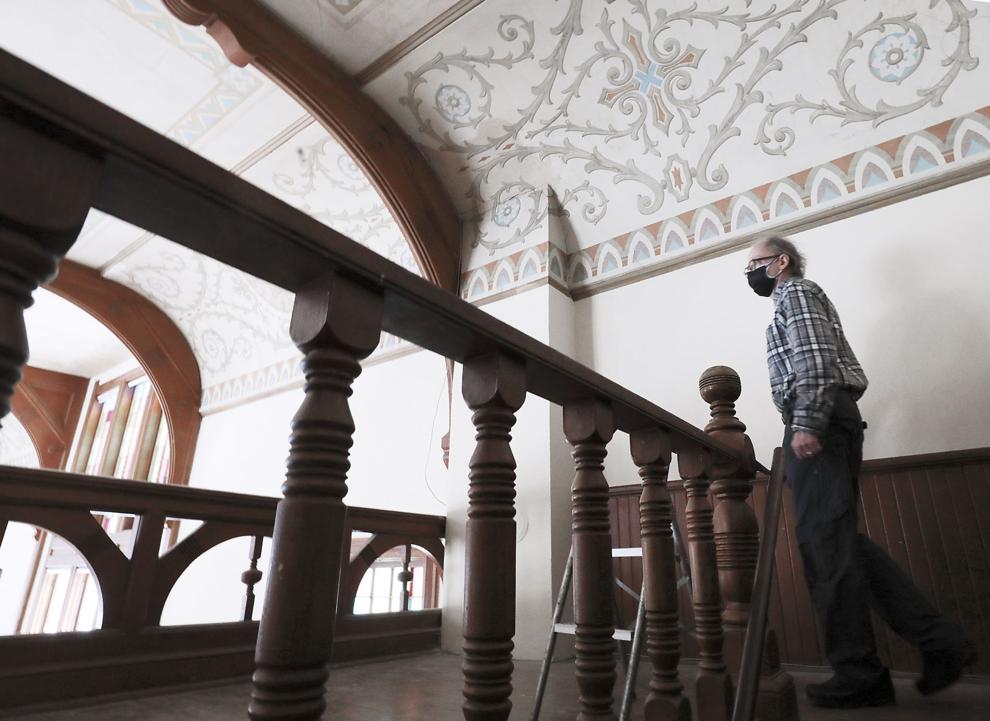 Free Congregation of Sauk County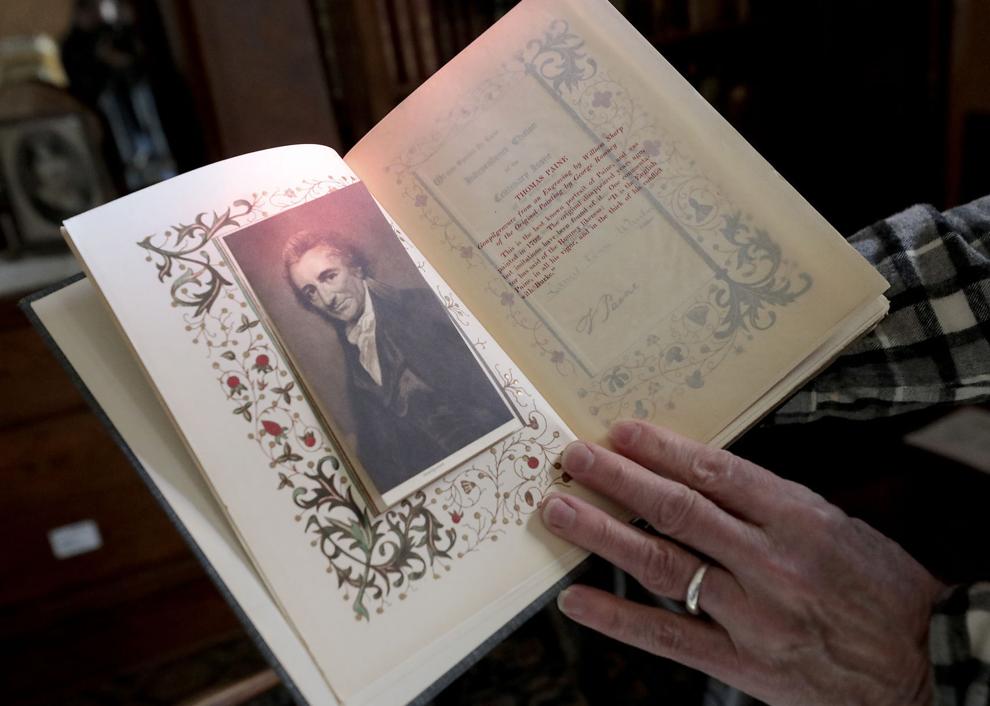 Free Congregation of Sauk County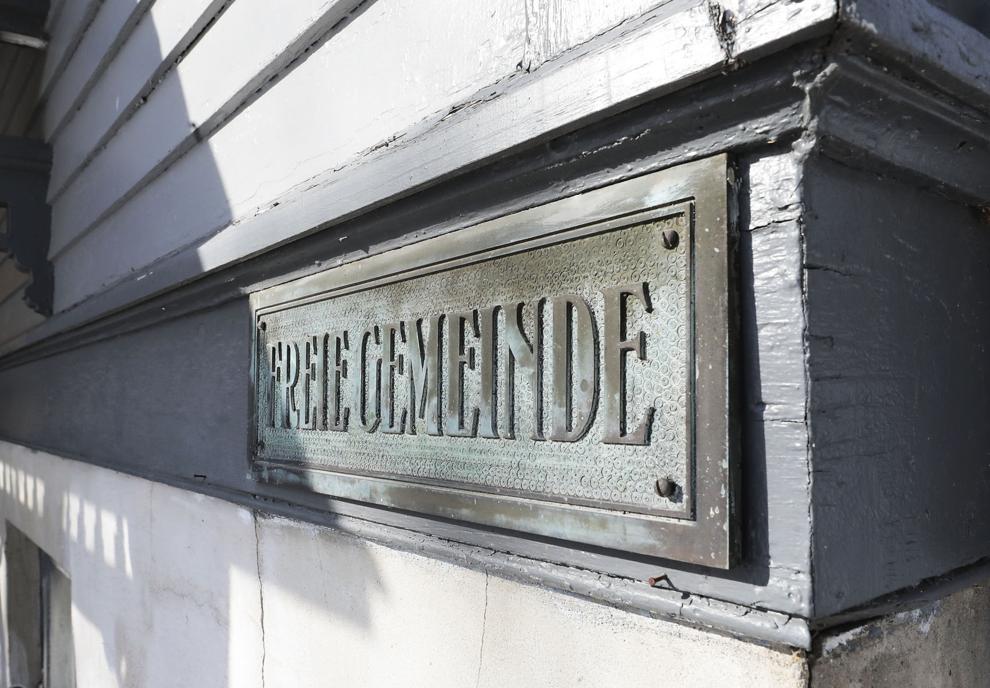 Free Congregation of Sauk County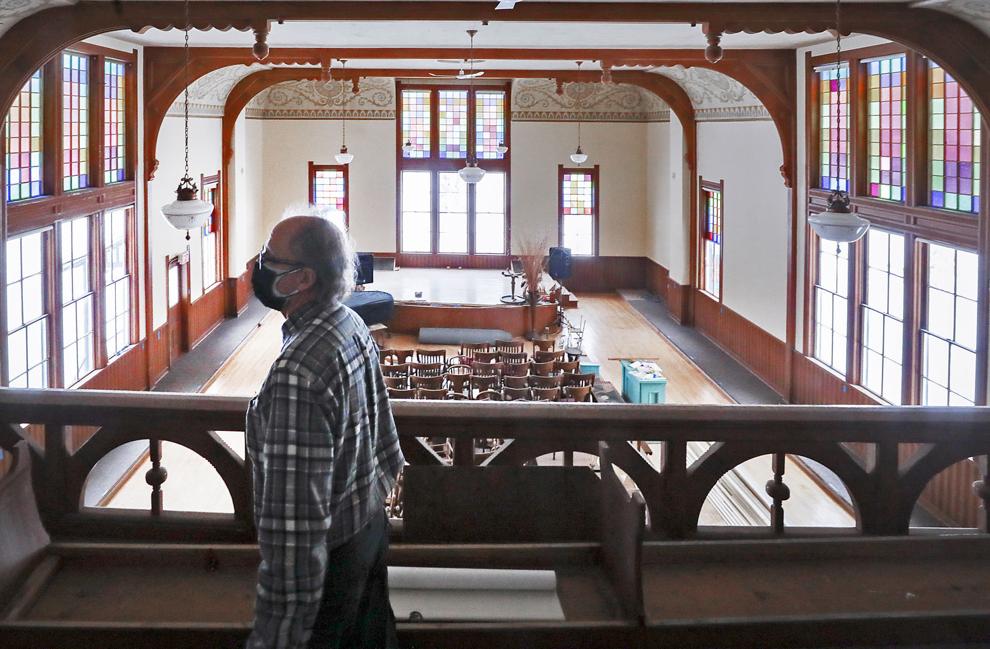 Free Congregation of Sauk County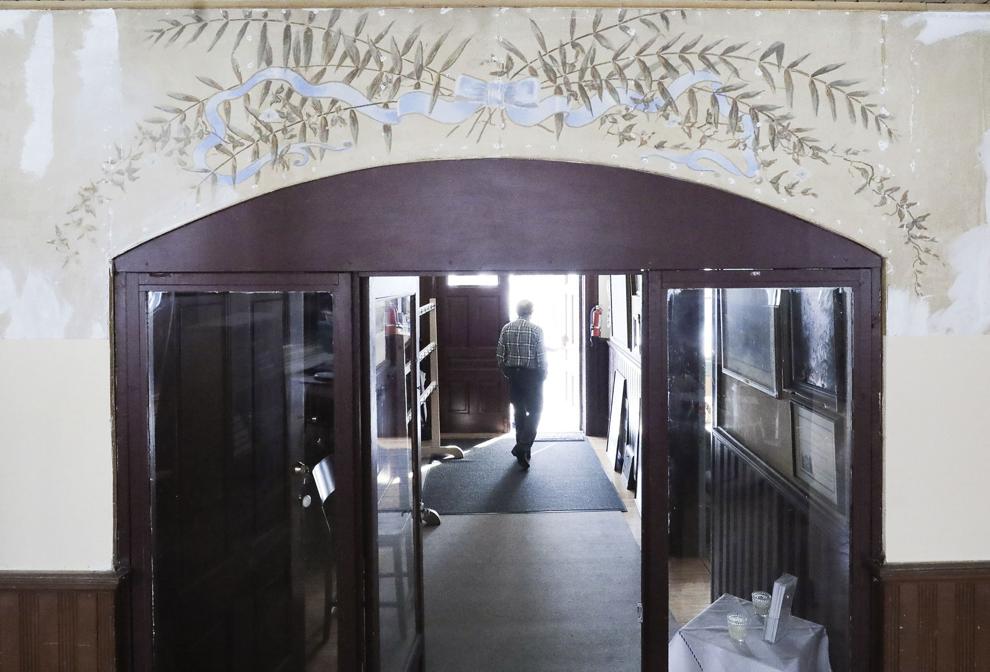 Free Congregation of Sauk County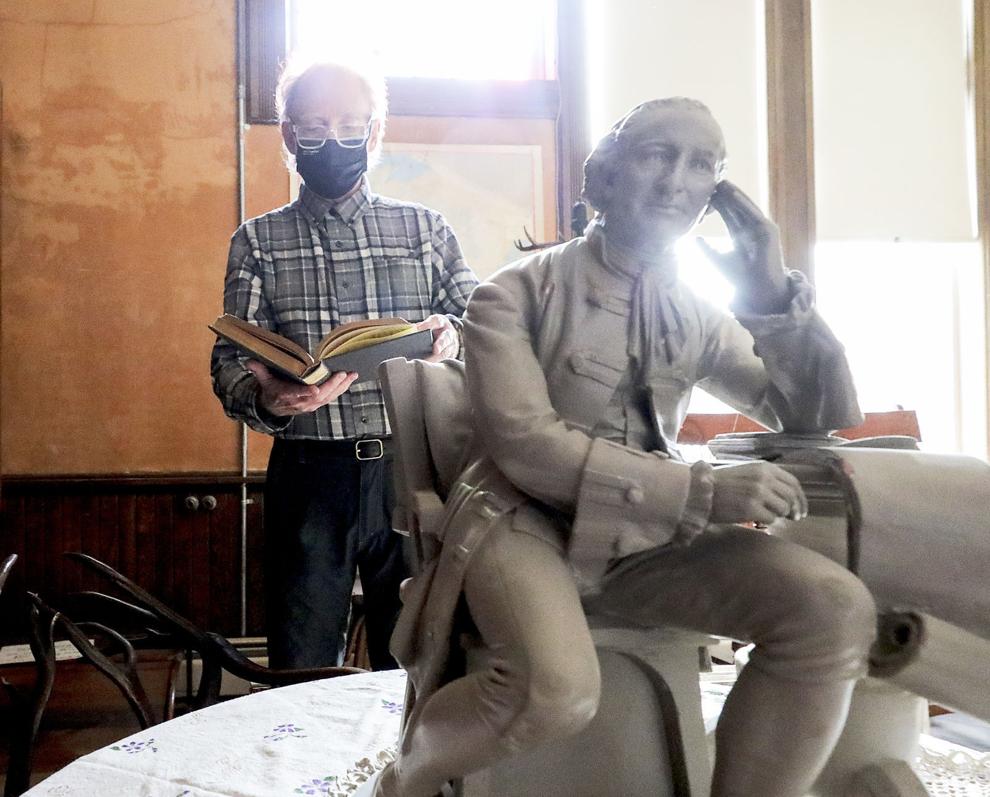 Free Congregation of Sauk County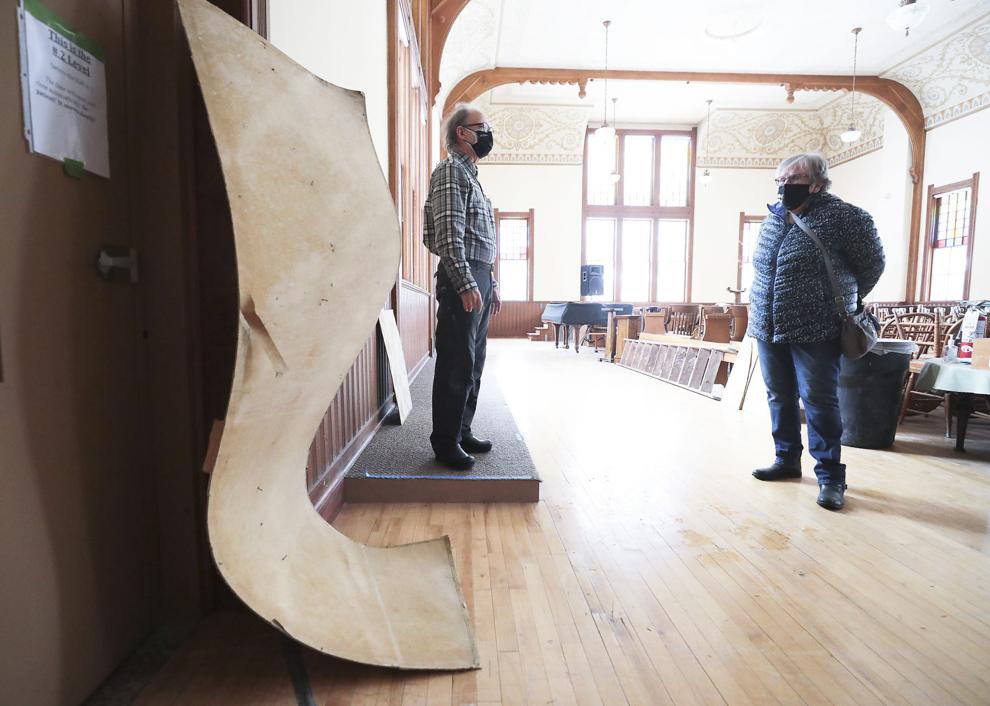 Free Congregation of Sauk County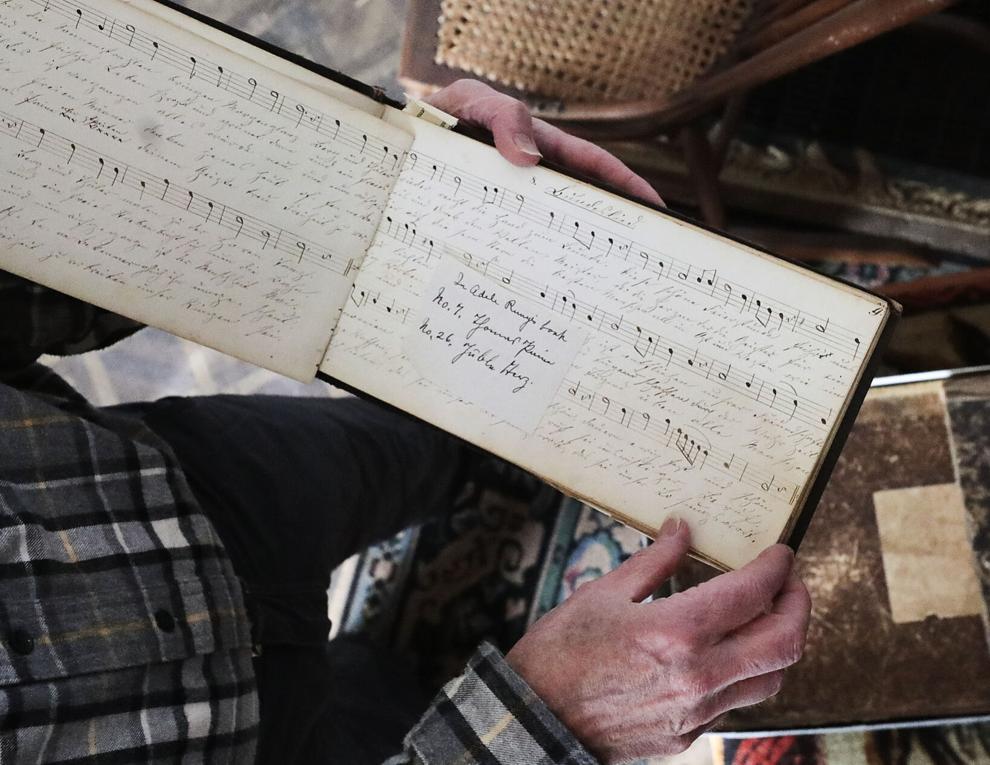 Free Congregation of Sauk City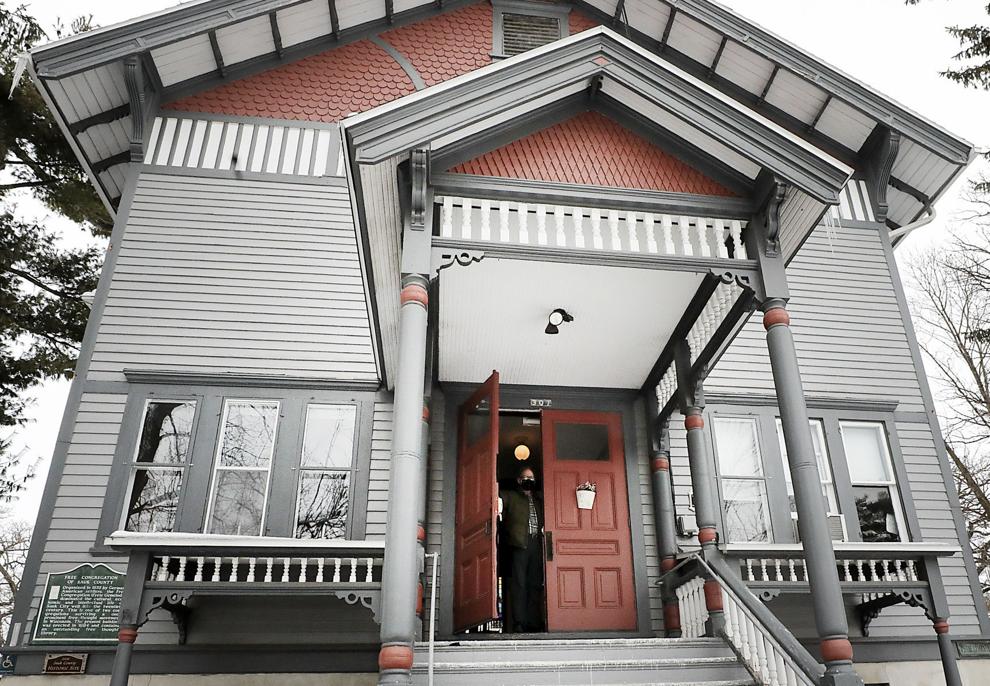 Free Congregation of Sauk County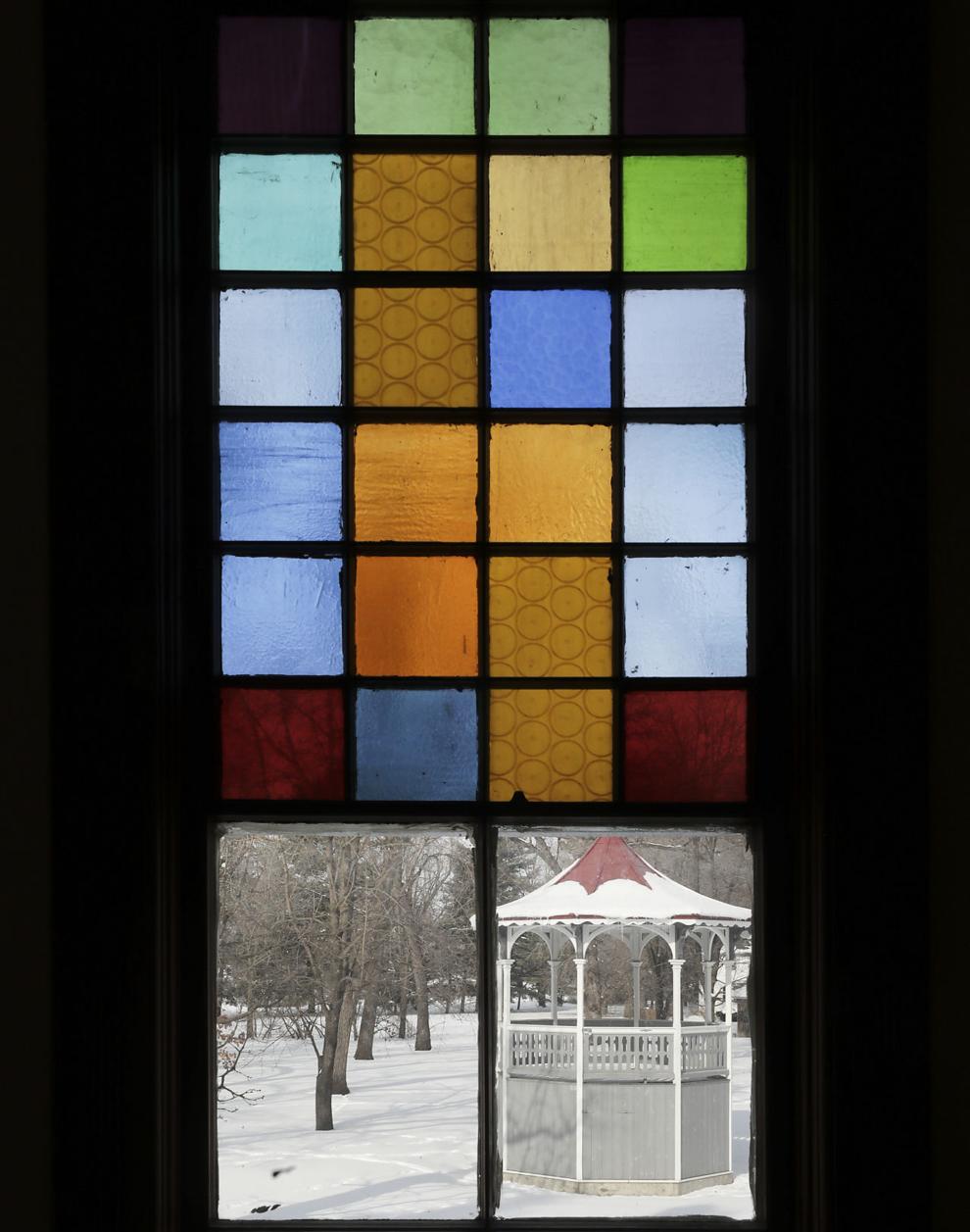 Free Congregation of Sauk County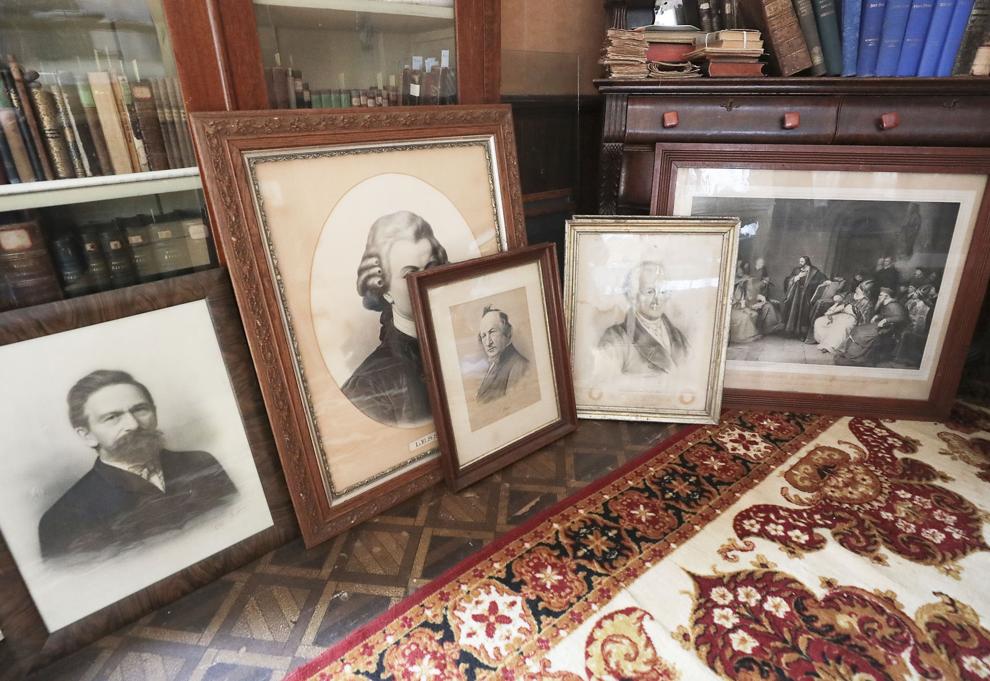 Alfred Clas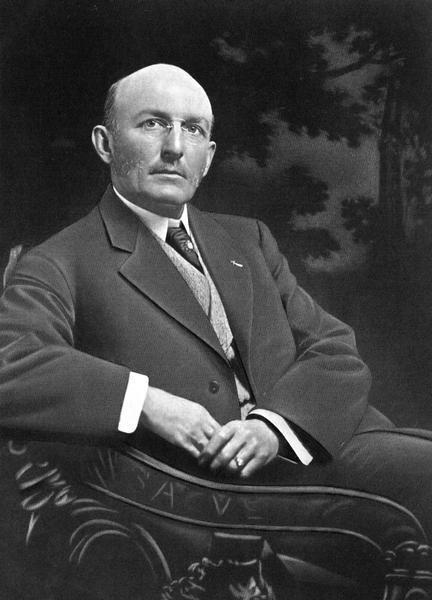 Barry Adams covers regional news for the Wisconsin State Journal. Send him ideas for On Wisconsin at 608-252-6148 or by email at badams@madison.com.