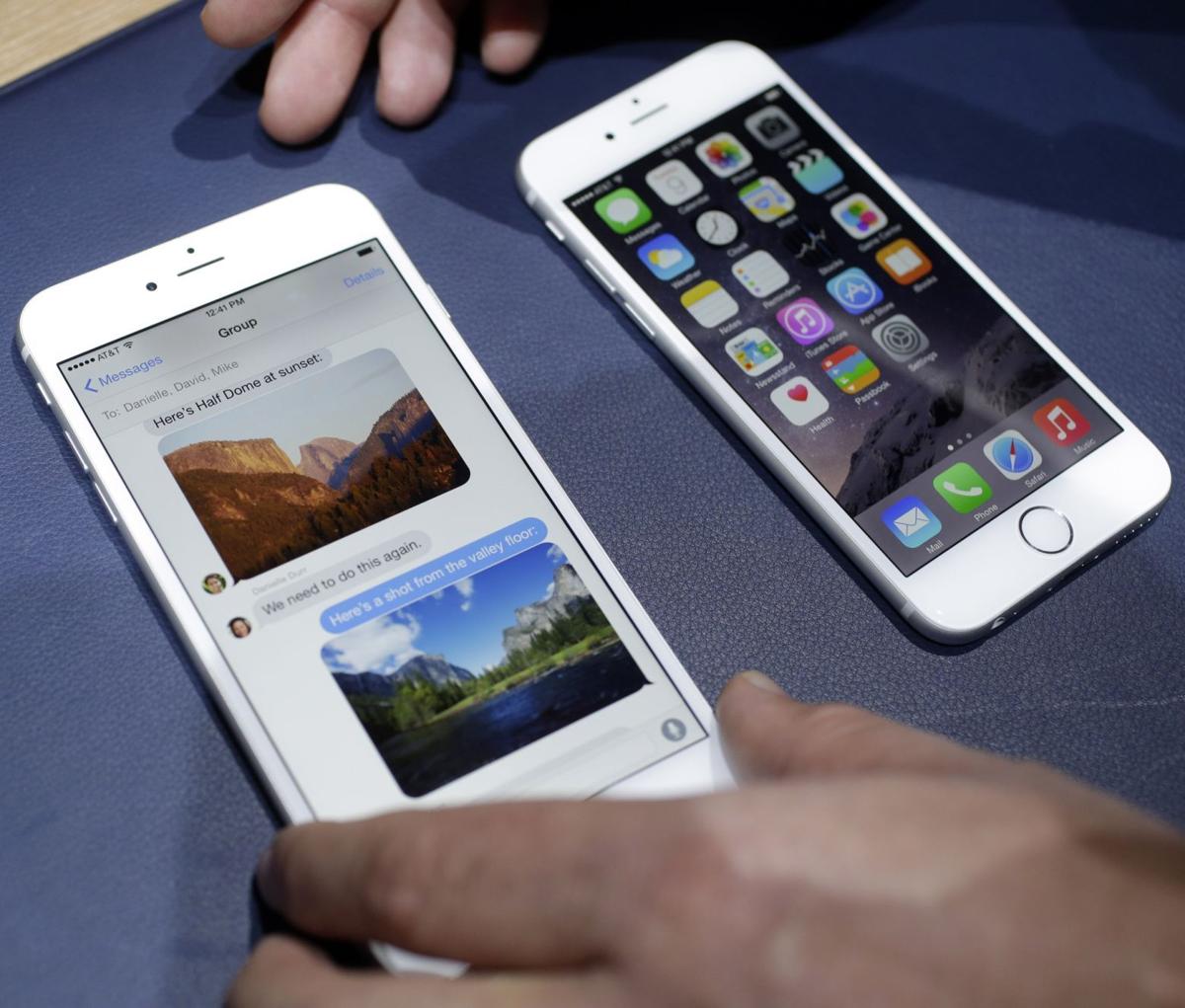 A federal jury in Madison awarded UW-Madison's intellectual property arm more than $234 million Friday in its patent infringement lawsuit against computer and gadget maker Apple.
The verdict on the award amount, reached after the jury deliberated for about three hours, was about $165 million less than the Wisconsin Alumni Research Foundation had sought, but WARF's legal team was all smiles and handshakes after the verdict was read.
"We're very pleased with the verdict," said attorney Morgan Chu, who made the closing argument for WARF on Friday. "The court here and the judge and staff were magnificent."
The case centers on technology that became a component of processors that run widely popular Apple devices such as the iPhone and iPad.
Veteran intellectual property lawyer John Scheller, who was not involved in the case, said he believes it is the biggest patent infringement award seen in Madison's federal courthouse, which handles a lot of patent cases because of the pace at which the court works.
"It's a huge verdict and it's a huge win for WARF," said Scheller, of the Madison firm Michael Best & Friedrich.
U.S. District Judge William Conley, who presided over the trial, complimented the lawyers on their professionalism and spoke to UW-Madison computer sciences Professor Gurindar Sohi, co-inventor of the technology that was the subject of the case, seated in the courtroom.
"For Dr. Sohi, I hope you felt that your invention was vindicated," Conley said.
"This is a case where the hard work of our university researchers and the integrity of patenting and licensing discoveries has prevailed," said Carl Gulbrandsen, managing director of WARF. "The jury recognized the seminal computer processing work that took place on our campus. This decision is great news for the inventors, the University of Wisconsin-Madison and for WARF."
Apple attorneys declined to comment, referring questions to the California company's public relations office. Spokeswoman Rachel Tulley said only that Apple plans to appeal.
Apple attorney William Lee didn't recommend a specific damages amount during his closing argument, instead saying that the patent infringement was worth a royalty of 7 cents per unit.
Chu argued that royalty should be $2.74 per unit. The number of units being discussed as part of the damage calculation was closely guarded information, shown only to the lawyers and the jury, not to the public.
But based on WARF's requested damage award and the royalty rate, the number of units is about 145.5 million. From that, it appeared the jury chose a royalty rate of about $1.60 per unit.
The jury also answered "yes" to two questions that preceded its damages figure. It ruled that a subset of processing chips produced in Texas by Samsung under contract for Apple, then exported to Korea, still infringed on WARF's patent. The jury also ruled that although those chips were produced by Samsung, Apple controlled their production.
WARF contended that the Texas chips are essentially finished products before they are exported, while Apple contended that further steps are taken in the manufacturing process once the chips reach Korea. Because they can't function without those additional steps, Lee contended, they are not a patent infringement and should not be counted when considering the damage award.
The number of non-Samsung chips, estimated to be about 95.5 million, put Apple's requested damages amount at just under $6.7 million.
WARF sued Apple in January 2014, claiming that Apple infringed on one of WARF's patents in creating a processor for its popular mobile devices, starting with the iPhone 5S in 2012. On Tuesday, the jury agreed that Apple's use of the technology was an infringement of WARF's patent.
The technology, first incorporated into Apple's A7 processor and used now in the A8 and A8X processors, makes the processors work faster and more efficiently, and extend battery life by as much as two hours.
During closing arguments Friday, Chu took jurors through the complex computations WARF's experts used to determine the value of UW's technology to Apple's devices and a fair rate of compensation for WARF.
"We would be asking for a reasonable royalty," Chu said. "We will ask you to decide whether we've put forward a reasonable case for a reasonable royalty. We want not a penny more, nor a penny less, than a reasonable royalty."
Apple took a different approach to reach a royalty rate. Lee said that a $110 million settlement between WARF and computer chip maker Intel over the same patent, along with other licensing arrangements Apple has made with other patent holders, dictated the royalty rate of 7 cents per unit.
"These are indications of what's going on in the outside world," Lee told jurors. Instead, he said, WARF wanted jurors to ignore history found in those agreements.
"Historical facts won't support a $400 million claim," Lee said.
WARF had also asserted that Apple willfully infringed on its patent, a claim that withstood a summary judgment motion in August. But on Thursday night, after hearing testimony from Apple's witnesses during the trial's damages phase, Conley reconsidered and dismissed the willfulness claim.
Had the jury found that Apple willfully infringed on WARF's claim, it would have added to the damages award. In the most egregious cases, willful infringement can triple the damages award.