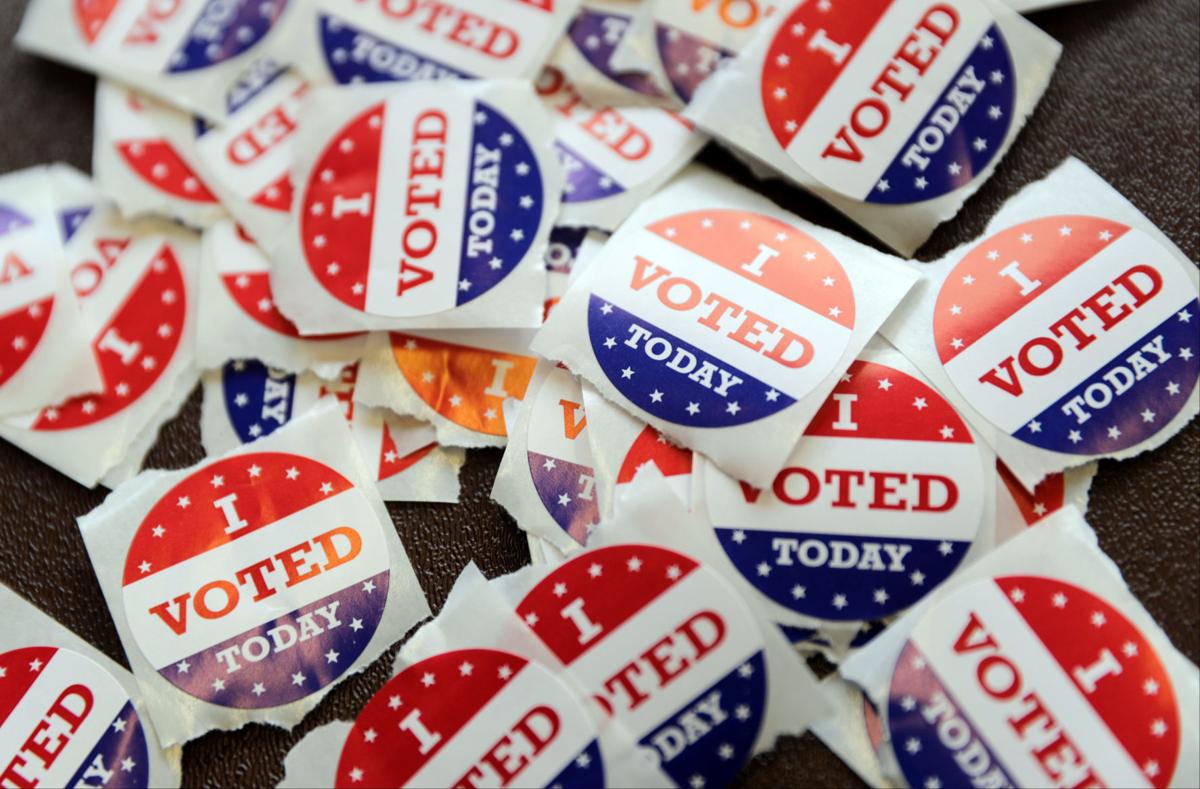 The day before a controversial spring election amid a global health crisis, some Wisconsin voters say they still haven't received the absentee ballots they requested some two weeks ago.
With the Friday deadline for requesting an absentee ballot now passed, voters still waiting on their ballots face a choice: Either risk their health and go to the polls Tuesday or hope their ballots haven't been lost and will arrive at their homes Tuesday in time to fill them out and get them postmarked by 8 p.m.
It's not clear how widespread the problem of missing ballots is. Madison City Clerk Maribeth Witzel-Behl said her office has been getting calls from voters who say they haven't received their ballots, and WISC-TV reported Friday that the Sun Prairie clerk has been getting similar calls. There have also been reports from Fitchburg and Eau Claire voters, and a liberal advocacy group has set up a website to track the complaints.
Wisconsin Elections Commission administrator Meagan Wolfe said she is confident delays in receiving absentee ballots are not the result of any statewide system failure but said local clerks are dealing with an unprecedented volume of requests that could have contributed to isolated problems.
Mike Browne of A Better Wisconsin Together, the advocacy group, said "several hundred" people have shared problems getting ballots since wheresmyballotwi.org went live over the weekend, and he suggested legal action could result from the complaints.
"It's a serious situation if people are being denied their ability to vote, through no fault of their own," Browne said. "Having specific documentation could be important for a variety of reasons ranging from informing public policy discussions to legal redress."
Town of Middleton resident Carol Tolejano said she didn't receive her ballot after about two weeks of waiting. She called the town clerk's office, which said it had received calls from "tons of people" in the same boat.
"They basically said they put it in the mail and it has to go all the way to Milwaukee and all the way back," she said. She was still able to vote in person at the town office.
Dan Storley, a firefighter in Sun Prairie, said Monday he had not received a ballot that, according to the state's elections website, myvote.wi.gov, had been mailed out March 17. He didn't want to vote at the polls Tuesday because he's worried about catching the coronavirus and potentially transmitting it to other emergency workers.
John Modjeski, of Eau Claire, said since his and his wife's ballots didn't arrive more than a week after they requested them, they expect not to be able to vote in the election.
"My wife and I will not vote in person tomorrow because we are unwilling to risk exposure to COVID-19," he said in an email Monday night. "So I guess that means we've become disenfranchised voters, which makes us both sad and angry!"
The U.S. Postal Service in 2015 closed part of its Madison processing center, meaning stamped letters sent and received locally that used to remain in Dane County now have to go to the Milwaukee processing center. The move was part of a larger Postal Service consolidation aimed at saving money.
Even with the change, the Postal Service estimated that it would take only 2.25 days, on average, for first-class mail to reach its destination.
State Journal reporter Riley Vetterkind contributed to this report.
Editor's note: This story was updated on April 10 to clarify that packages are still processed in Madison by the U.S. Postal Service.