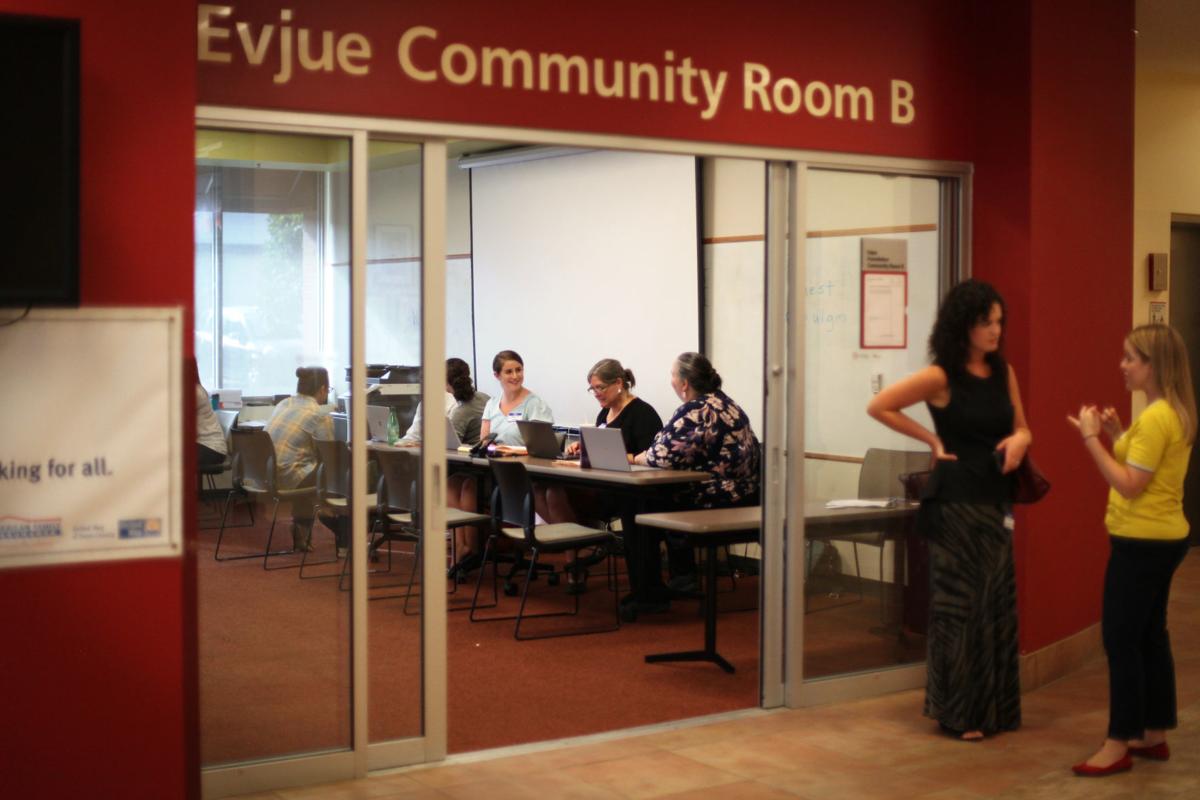 On a Thursday evening in September on the South Side, about 20 lawyers and legal professionals sat in twos at several tables in a large open room at the Urban League of Greater Madison, waiting to help people for free.
Over the course of about three hours, they looked through the court and arrest records of 26 people who came in with hopes of getting old minor crimes — that they've already served time for — expunged from their records.
Expungement is a process through which people can get misdemeanors or low-level, non-violent felonies cleared from their records. In Wisconsin, the process is only allowed for crimes committed when someone was under 25 years old, and the judge has to grant expungement as a later option at the time of sentencing.
Arrests that never led to convictions and charges that were dismissed are also eligible for expungement.
"When individuals have had a criminal record, and they've gone and served their time, when they come back to society sometimes that record serves as a barrier to housing, it serves as a barrier to jobs," said Urban League president and CEO Ruben Anthony. "Everybody deserves a second chance."
Although expungement can provide that second chance to many people, applying to get convictions cleared is often complicated and confusing for those unfamiliar with navigating the legal system.
That's why the Urban League has partnered with several legal associations, Dane County and the city of Madison to provide bi-monthly "expungement clinics" where volunteer lawyers sit down with community members who can't afford an attorney to help them clean up their records.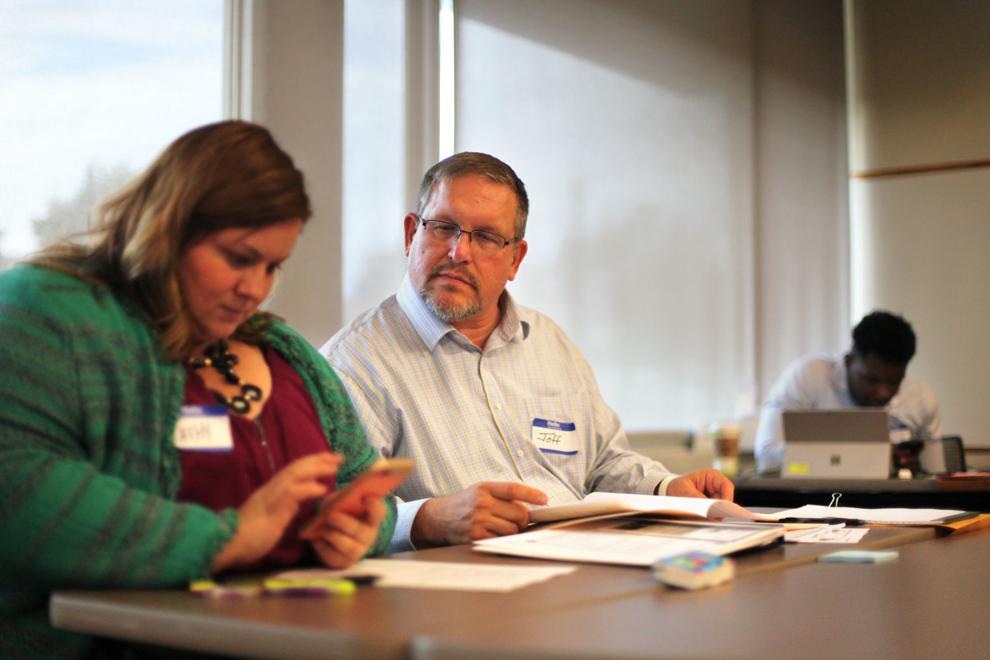 'Not the end of my life'
One woman who went through the expungement clinic in September said she left feeling excited and hopeful for the future.
Alexander Lodge, an associate attorney for Madison law firm Foley & Lardner who was helping lead the clinic, asked that the identities of attendees be shielded to prevent drawing attention to past charges or arrests that they were trying to get cleared.
The legal professionals whom the woman worked with helped her apply for expungement of a felony charge that was dismissed. They told her the request would likely be approved. She plans to go before the court in January.
"Most people don't know that certain things on their record can be expunged, so being a part of this clinic gave me an insight that having something on my record is not the end of my life," she said.
Even though her case was dismissed, she said having it on her record has made it challenging for her to get housing, find stable employment and go to school. Although she was able to find a job, she and her 16-year-old daughter are still homeless.
"The courts tell you that they close things, or dismiss things, but they're still on your record," she said. "To have it completely off your record is different."
First time on Southwest Side
It's the first time such a clinic is being offered on the Southwest Side, which "has really been experiencing growing poverty and economic distress challenges," said Edward Lee, senior vice president of the Urban League.
"There definitely is a growing need for more support services over there," Lee said.
Anthony said the first time the Urban League offered the clinic, its phone lines were flooded and more people wanted to attended than could be accommodated.
"We found out that there's a tremendous amount of pent-up demand here in Dane County," Anthony said.
To support more clinics, the Dane County Board awarded Legal Action of Wisconsin, which helps run the program, and the Urban League $50,000. The city of Madison has also given money to support the clinics through an initiative called My Brother's Keeper.
Other partners that help run the clinics include Foley & Lardner, the Wisconsin Bar and the Wisconsin Association of African American Lawyers.
The support has helped the Urban League expand the program to bi-monthly.
As of Friday afternoon, Lee said there were only about 10 openings left. Those interested can also sign up for a wait list in case there is a cancellation. People can register online at ulgm.org/expungement.
Those who aren't able to attend should still register because they will be first on the list for the next clinic, which will happen in December or January, Lee said.
Helping people move past record
At September's clinic, Lance Goodman, an attorney with Foley & Lardner, and Lauren Hudon, a legal assistant with the firm, spent two hours with one man to help reduce the size of his rap sheet from 66 pages to around 30. Goodman said people will often be judged by the "look and feel" of their record.
"By reducing it by 30 to 40 pages, we basically offer the opportunity for his character to be framed in a manner that's actually consistent with his actual record," Goodman said.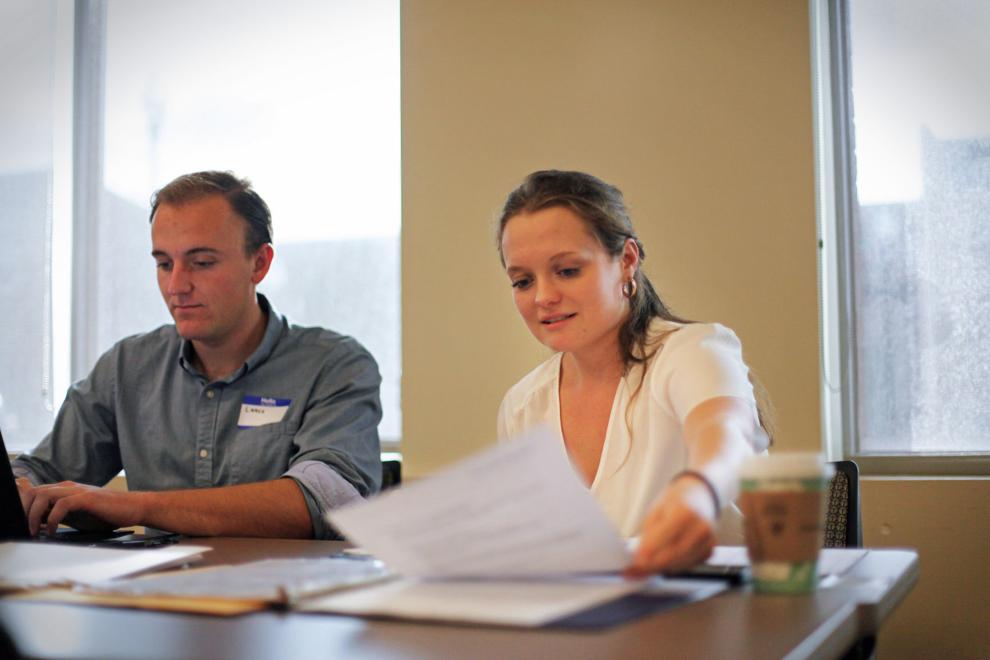 Carlos Bailey, an attorney with Legal Action of Wisconsin who was also volunteering, said some people might not even be aware that they have an arrest on their record.
When someone applies for a job, many employers look through both court records and arrest records, Bailey said. While people can look up their own state court records online on the Wisconsin Circuit Court Access system, or CCAP, arrest records have to be requested and paid for, which many people don't know how to do, Bailey said.
Some people may have been arrested but never charged and convicted, and that arrest can still prevent them from getting a job, he said.
Lawyers at the clinics also determine if people might be eligible for a pardon from Gov. Tony Evers, and help them through the application process. A pardon doesn't clear a conviction from someone's record like expungement does, but it is an official grant of forgiveness that restores certain rights, such as the ability to own a gun, serve on a jury, hold public office and hold certain professional licenses.
Hudon, who was volunteering for the clinic for the second time, said one woman she helped in February was "ecstatic" because she found out she might be eligible for a pardon for a felony marijuana charge from when she was a teenager.
Jeff Lomprey, a Foley & Lardner attorney who has volunteered for the clinics, said one man he helped was able to keep a job because of the clinic.
The man was providing in-home help for the elderly, but a theft from 25 years ago would have prevented him from continuing in his position. Lomprey was able to get the theft cleared from the man's record so he could stay with the program.
People who are helped by the clinics are able to move past the "skeletons in the closet" from decades ago, have an easier time getting jobs or housing, and better contribute to their communities — which helps everyone, not just those whose records are expunged, Lomprey said.
"Everybody benefits," he said.