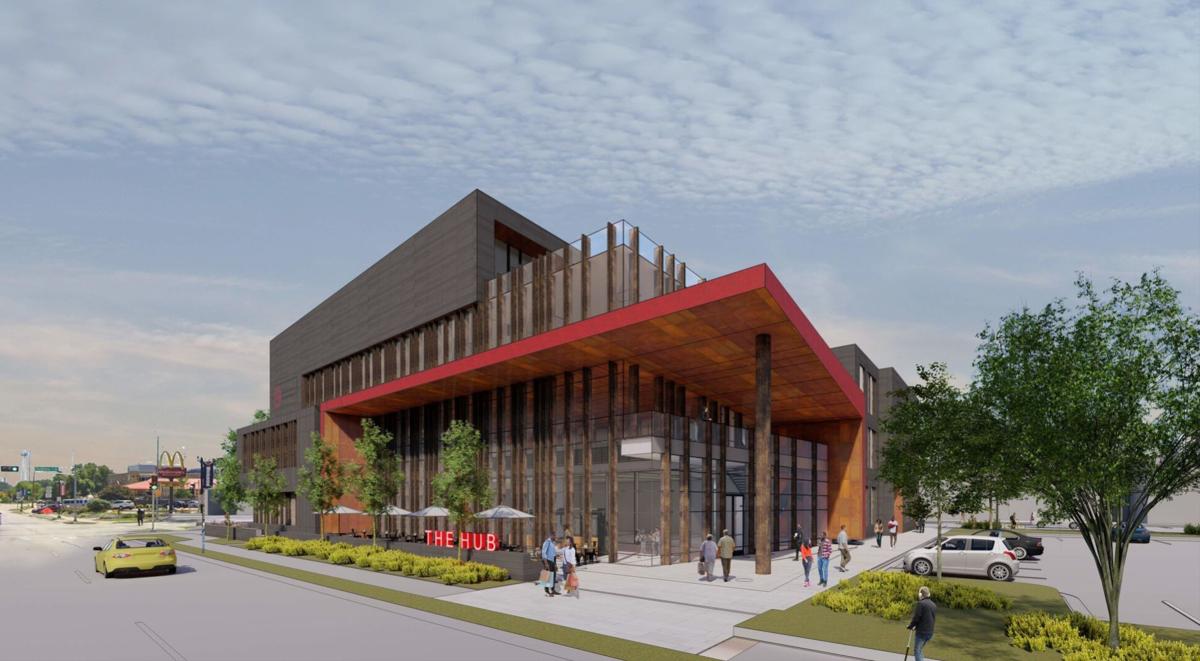 Prospective occupants of a planned business hub for minority-owned businesses on Madison's South Side could get help to sustain and scale up their operations from the hub's capital fund — a fund that itself scaled up with state support Friday.
The Urban League of Greater Madison is receiving a $400,000 grant from the Wisconsin Economic Development Corp. for a fund that will provide loans, grants and technical assistance to startups and existing businesses considering moving into the South Madison Black Business Hub.
"The purpose of the hub will create a space to grow and nurture Black and other businesses," Urban League president and CEO Ruben Anthony said at a news conference Friday. "It's critical when you have a hub coming up to have an accelerator and grant and loan program."
The fund — dubbed the Black Business Hub Accelerator Fund — has commitments totaling nearly $1.5 million now, Anthony said. It's anticipated to help at least 40 business owners gain access to financial capital, which Anthony said is one of the major challenges Black-owned businesses face.
"A lot of times Black-, minority- and small-owned businesses are not bankable, but having these funds will allow us to provide loans and grants to these small businesses," he said.
Entrepreneurs will be eligible for up to $7,500 in planning grants, and existing businesses and startups can apply for larger grants or partially forgivable loans up to $50,000. The Urban League is preparing to distribute a first round of grants and loans this summer now that the fundraising goal for the accelerator fund is met.
WEDC CEO Missy Hughes said the Black Business Hub is "really indicative of the work we need to be doing throughout Wisconsin to help Black businesses really be successful."
The hub is slated to be built at the Village on Park mall property. A four-story, approximately 76,000-square-foot building would replace a portion of the mall's parking lot where South Park Street meets Hughes Place. The project is designed to provide physical space for business owners of color to set up shop, offer entrepreneurial support services and create a collaborative environment.
At least 15 businesses are expected to have a permanent presence in the hub, with temporary kiosks or pop-up-style setups for another seven to 10 businesses.
The city of Madison, Dane County, Madison Black Chamber of Commerce and Madison Community Development Authority are among the organizations partnering with the Urban League on the project. The hub — estimated to cost $18 million to $21 million — is anticipated to open in fall 2022.
On Friday, attendees of the news conference got a preview of what the building could look like.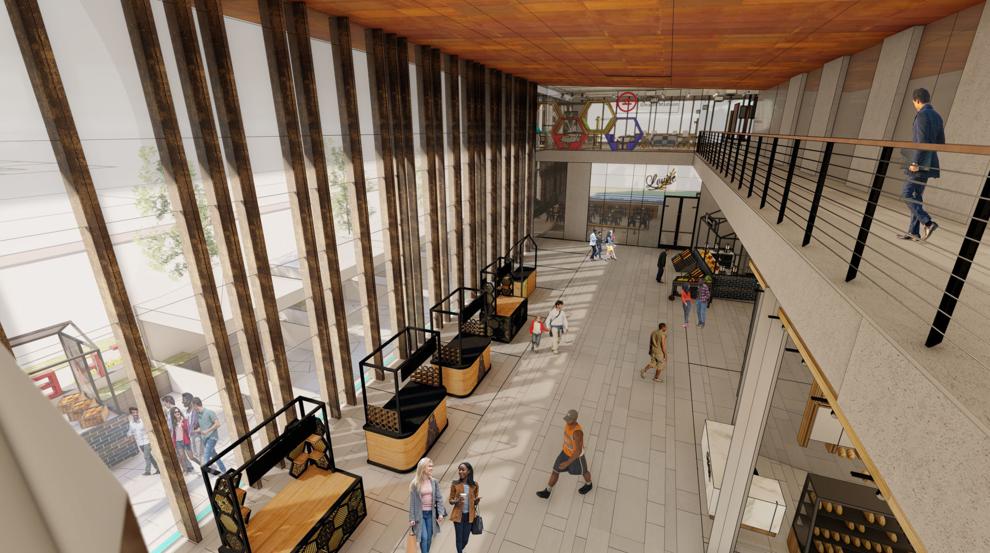 The design includes a two-story entrance atrium, space for anchor tenants and a restaurant, a fourth-floor community room, coworking space and other features, said Rafeeq Asad, director of team development and vice president at JLA Architects.
Asad, who is a co-lead designer on the project, said the look of the hub draws on the "Black aesthetic," or design principles "indicative to Black culture," such as angularity, boldness of color, indoor-outdoor connections, and certain rhythms and patterns.
"We knew what this project is and what it served and we wanted the architecture to kind of support that," Asad said.
In addition to the WEDC grant, the Urban League also announced Friday another state grant — $185,000 from the Wisconsin Department of Workforce Development — to support its career training program with Exact Sciences to prepare participants for potential jobs at the growing Madison-based medical diagnostics company.
Anthony said both the accelerator fund and the training partnership are "key to closing the dramatic racial disparities in wealth" in Dane County.