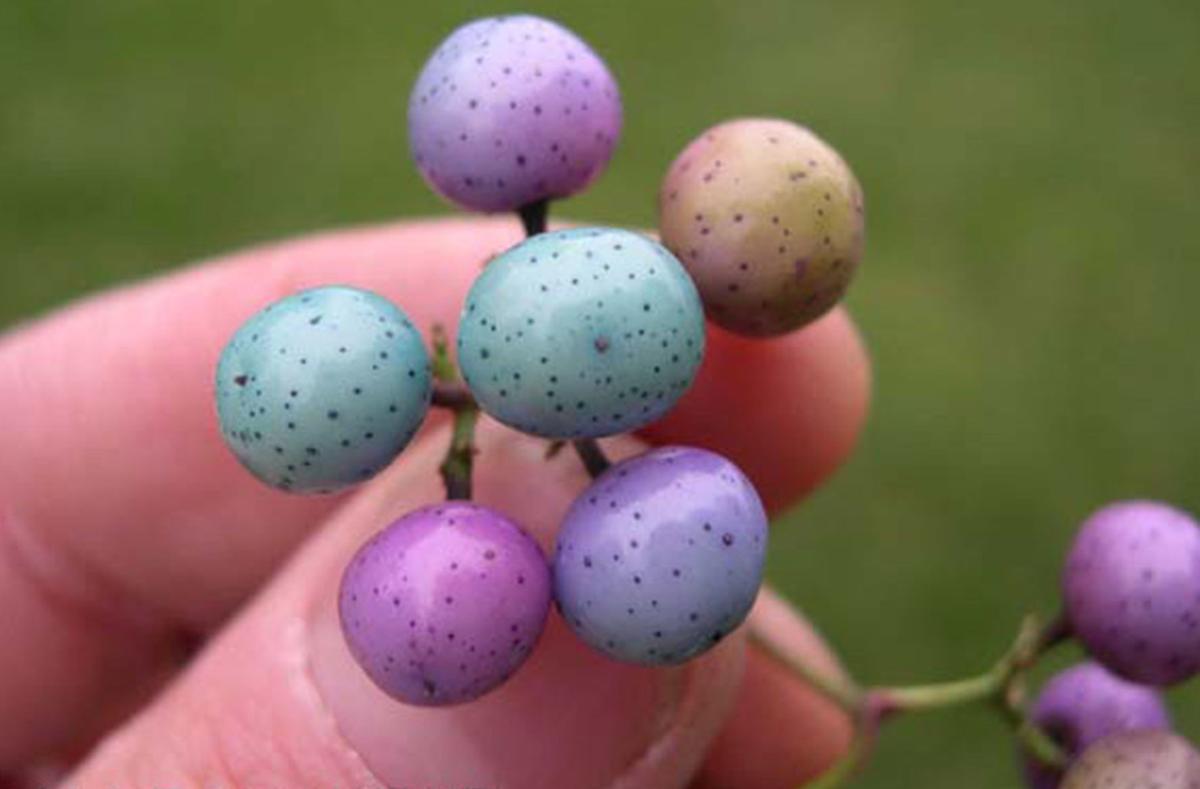 Homeowners in two neighborhoods on Madison's West Side are being asked to take action on an invasive vine to stop it from spreading to other parts of the city, the state Department of Natural Resources said Wednesday.
Porcelain berry, an invasive, woody vine species, has been found on hundreds of properties in the Spring Harbor and Crestwood neighborhoods, the DNR said. Jason Granberg, an invasive species specialist with the DNR, said the plant is limited in Wisconsin and "in the earliest part of the invasive curve."
But with federal funding available, the DNR is trying to get a jump on preventing porcelain berry from spreading to other parts of the state, Granberg said.
Homeowners should either control the species themselves or allow DNR-paid contractors to kill the plant before March 1.
According to the DNR, porcelain berry can resemble native and cultivated grape vines and look like the native Virginia creeper during the winter.
You have free articles remaining.
In places like Virginia, Granberg said the vine, which can grow 15 feet in a season, can "slowly strangle a forest."
An ornamental plant from east Asia, porcelain berry has been illegal to buy, possess or transport in Wisconsin since 2009 as a prohibited species under state law, according to the DNR. It likely was planted by homeowners in the Spring Harbor and Crestwood neighborhoods several years ago and spread through bird droppings, the DNR said.
Homeowners in the area have been mailed information about the species and permission forms to allow DNR contractors onto their property if they wish. For those who agree, the contractors will cut the stems of the vines and apply a herbicide to the stump or bark, the DNR said.
The herbicide triclopyr kills broad-leaf trees, vines and shrubs and does not pose a risk to people, pets, pollinators and mammals, according to the DNR.
The money to pay the contractors is coming from the federal Pittman-Robertson Act, which allows money from the taxes on firearm and ammunition sales to be used on species management projects not on DNR-controlled land, Granberg said.