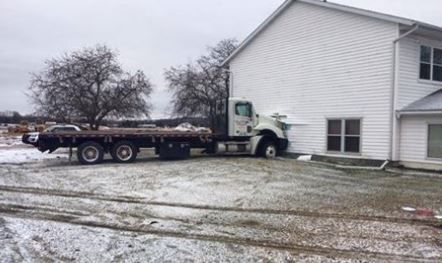 A flatbed truck crashed into a Spring Green apartment building Monday afternoon after the truck driver had a medical emergency.
The crash happened at about 2:30 p.m. on Hoxie Street at Peterson Street, Spring Green police said.
The unidentified driver had been working on a landscaping project before driving and crashing, police said.
Nobody in the apartment building was injured, and the driver was taken to Upland Hills Hospital in Dodgeville.
The Spring Green Fire Department was on scene helping to assess the damage to the building, which police said was considerable to the lower level.