Americans celebrated V-J Day on Aug. 14, 1945, across the United States on the day the Allies announced the surrender of Japanese forces during World War II. Here's a look at what it was like in Madison that day 70 years ago.
V-J Day celebrations in Madison, 1945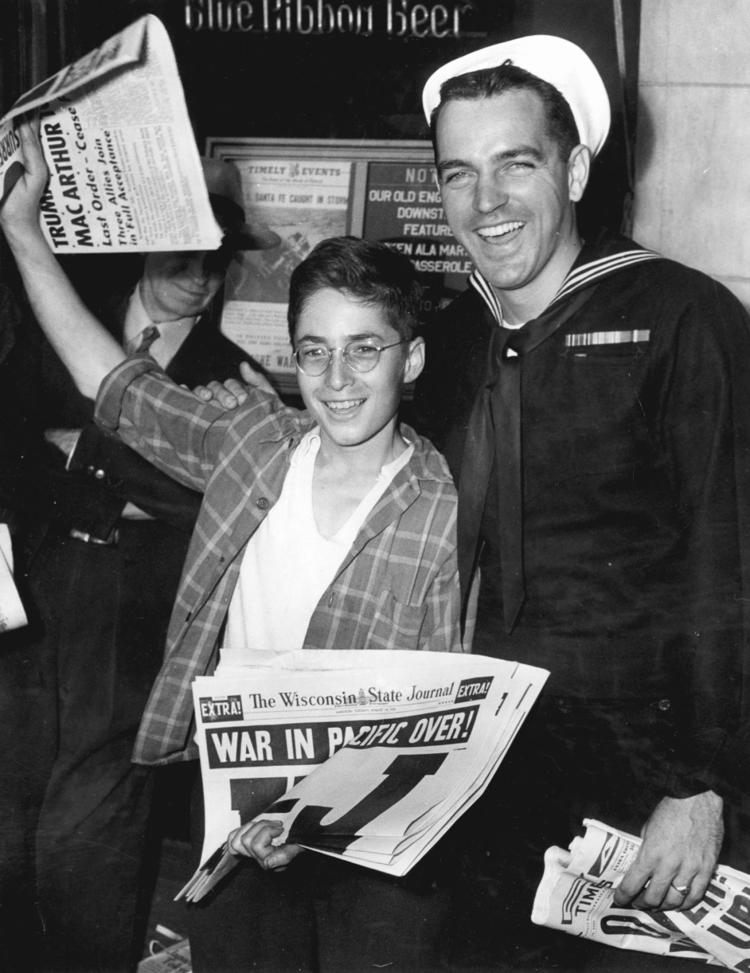 Extra! Extra! War in Pacific over!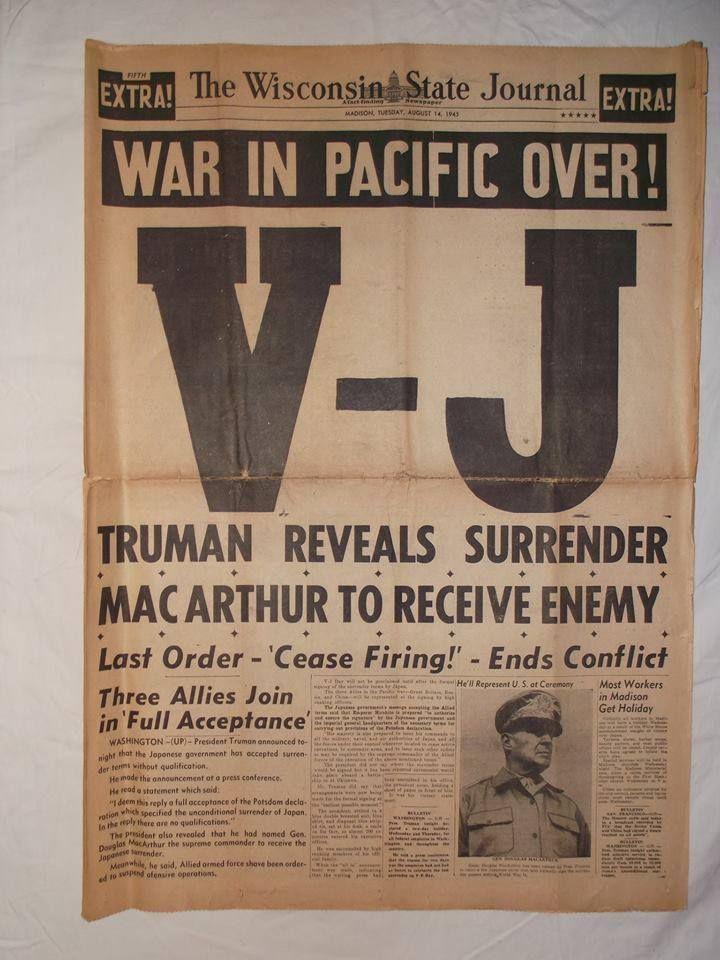 V-J Day celebrations in Madison, 1945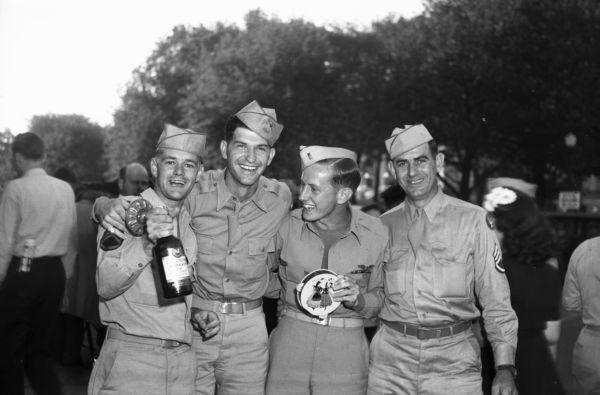 V-J Day celebrations in Madison, 1945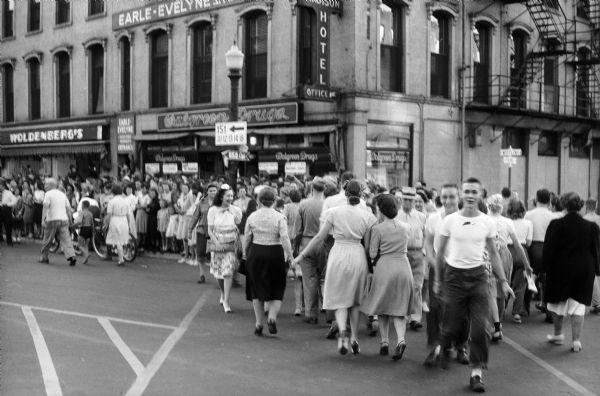 V-J Day celebrations in Madison, 1945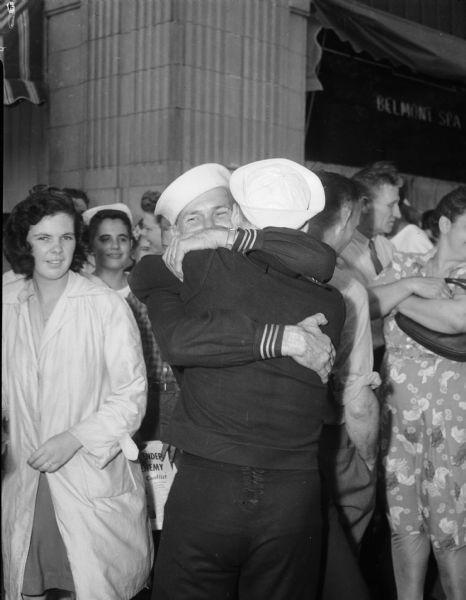 V-J Day celebrations in Madison, 1945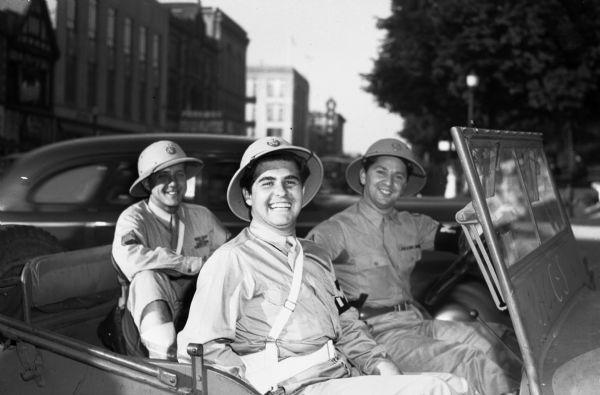 V-J Day celebrations in Madison, 1945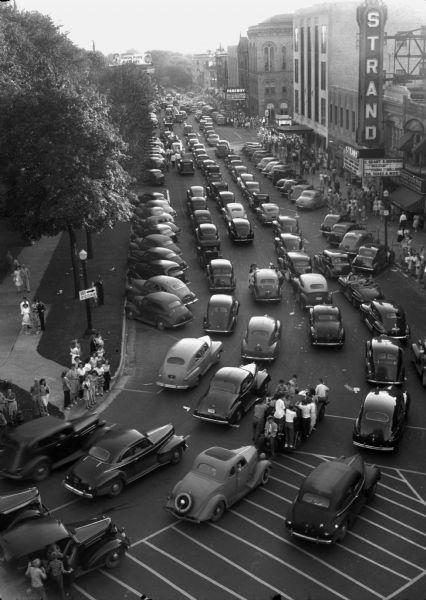 VJ Day celebrations in Madison, 1945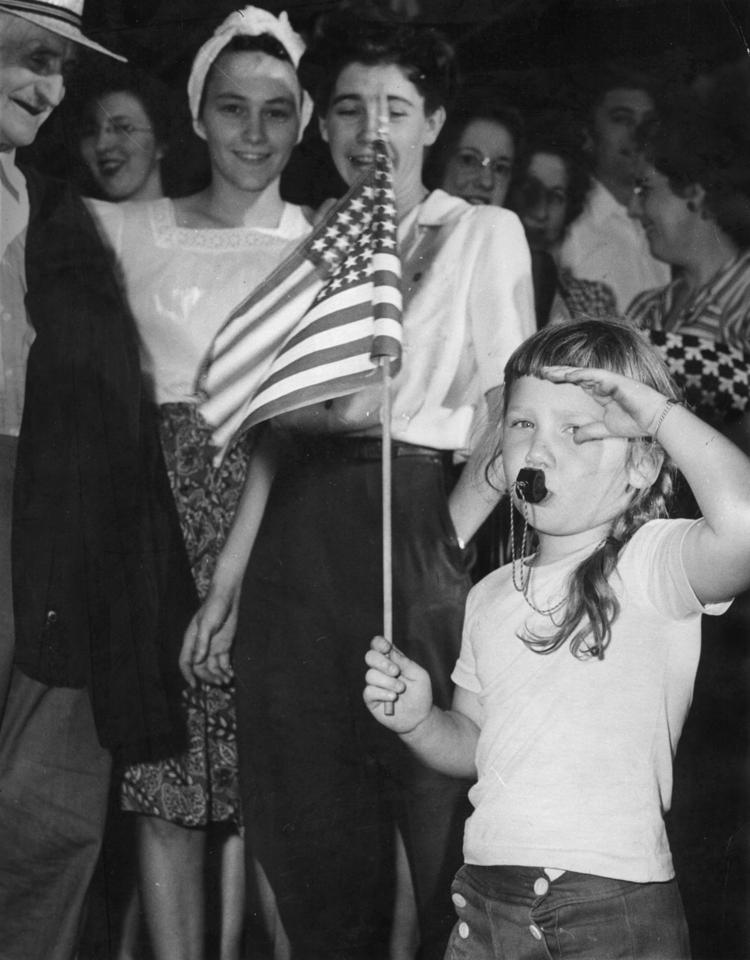 V-J Day celebrations in Madison, 1945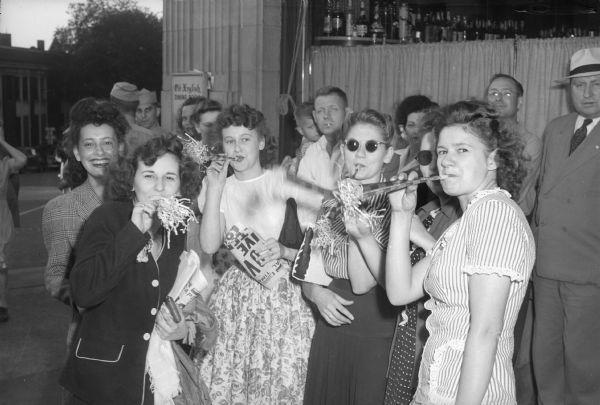 V-J Day celebrations in Madison, 1945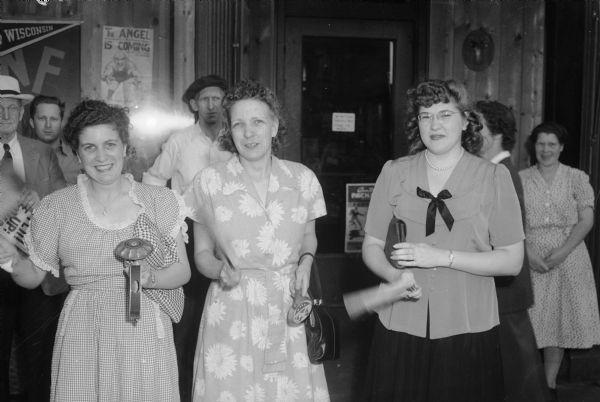 V-J Day celebrations in Madison, 1945