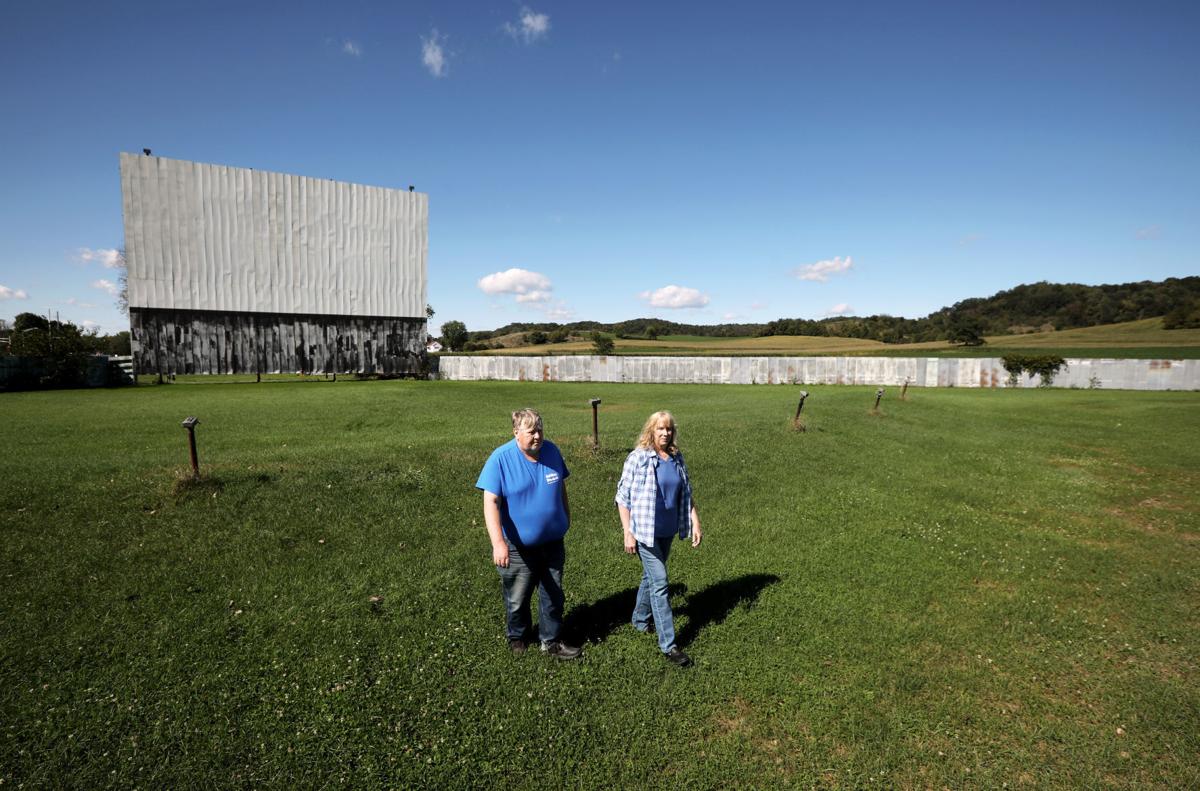 RICHLAND CENTER — The marquee of Center Cinema in this city's downtown is blank, the popcorn popper is idle and the two screens dark.
On the edge of this rural regional hub of commerce, the outdoor theater is in a similar state. That's normal for this time of year, but the future for both the Starlite 14 Drive-In and Center Cinema is once again uncertain.
Six years after Lisa and Bill Muth successfully raised $120,000 to add digital projection equipment to their indoor and outdoor theaters, the couple has retired. They've closed their theaters and put them up for sale. They're hoping to find a buyer willing to spend $180,000 for the businesses and, equally important, someone with the energy and drive to keep the movies flowing and retain one of the few remaining outdoor theaters in the state.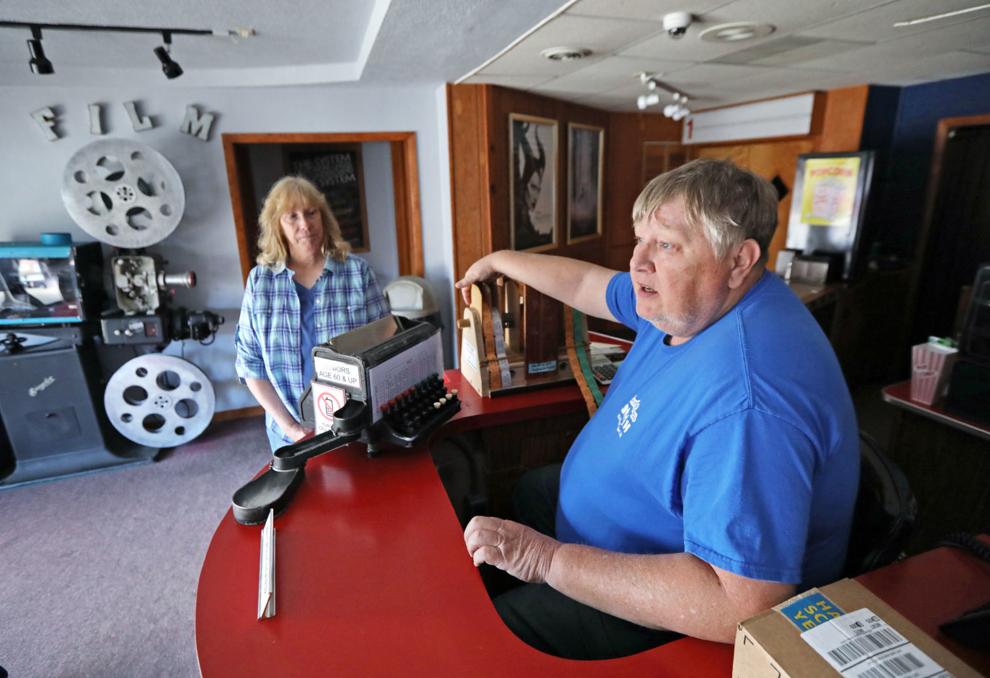 "I didn't want to leave the public thinking that these theaters would always be here and if I didn't sell them I was going to reopen. I'm not. I'm retired," Bill Muth said, as he sat behind the ticket counter in the Center Cinema's lobby. "Hopefully that entices some people to look at this. We're hopeful that we'll have this sold and somebody will open (the indoor theater) up in time for the holidays."
The deal includes the building and all of the equipment and furnishings at the indoor theater and the screen, buildings and equipment at the outdoor theater. The land for the Starlite is owned by a local farmer and the Muths pay the property taxes on 20 acres of land as rent. If the Starlite closes for a year, the contract states that the deal, which has been in effect since 1953, would be void and the land used for other purposes.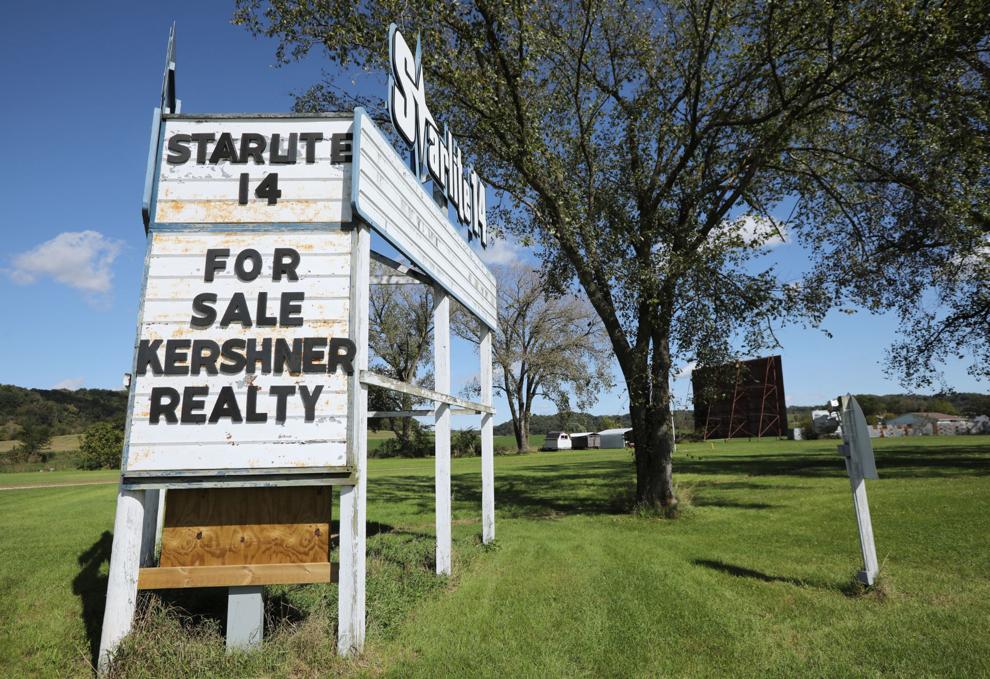 The Muths, both lifelong residents of Richland Center, purchased the theaters in 1988 and held down other jobs while operating them. In the summer, Bill, 63, would be at the drive-in on Fridays, Saturdays and Sundays, while Lisa, 58, would help staff the indoor theater. Now they can finally take a vacation without the worries of getting back to run the theaters.
"It's a little sad," Lisa Muth said. "I haven't had the love of the theater like (Bill) has. I was along just for the ride for the most part. He retired from Rockwell last year but we still couldn't get away when we had this so we decided to retire retire."
"If you're going to own a business, you have to be seen at your business," Bill added. "You can't sit home and watch the money roll in and expect people to keep patronizing you. People don't like that, so I always felt we had to be here."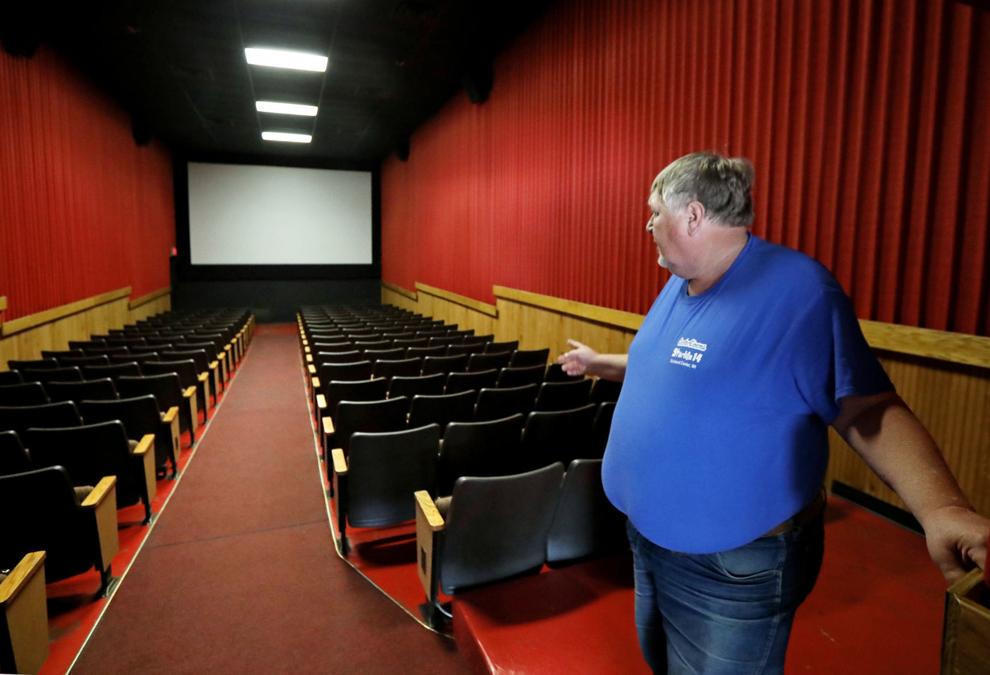 The nearest theaters to Richland Center are indoor operations in Boscobel, Viroqua and Reedsburg, all about a 30-minute drive. The Starlite, however, is just one of nine drive-ins remaining in Wisconsin. At their peak in 1958, according to the United Drive-In Theater Owners Association, there were 4,063 drive-in theaters in the U.S. Today, there are just 317 facilities with 559 screens.
Wisconsin drive-ins include the Stardust in Chetek, The Get Reel Twilight in Chilton, Moonlite Outdoor Theater in Shawano and the Field of Scenes, which opened in 2003 in Freedom. The Skyway Drive-In at Fish Creek opened in 1950, while in the greater Madison area there are four drive-ins an hour or less from Capitol Square.
The Muths' Starlite 14 opened in 1953, while Monroe is home to the Sky-Vu, which opened in 1954. The Big Sky Drive-In on Highway 16 east of Wisconsin Dells sports two screens, while the Highway 18 Drive-In is just west of Jefferson. The most recent casualty is the Gemini Drive-In in Eau Claire, which closed in 2015.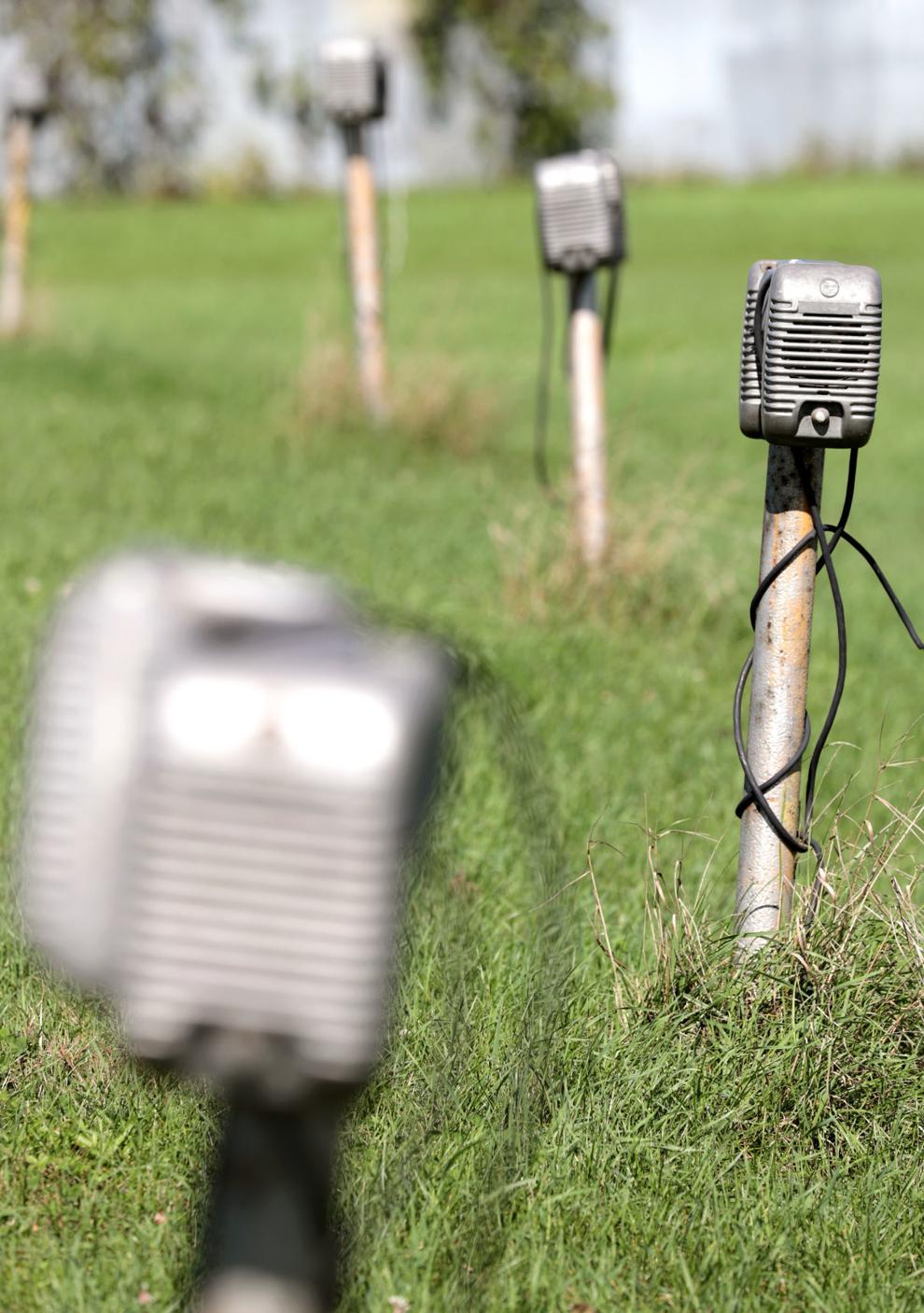 "You've got two things you've got to deal with," said Bill Muth, who started working at the theaters in 1975 while in high school. "You have to deal with the film company putting out quality product and you've got to deal with Mother Nature. And Mother Nature isn't forgiving. Film companies, you can sometime shift things around, but Mother Nature doesn't shift anything."
Gary Kershner grew up in Richland Center and came to the indoor theater as a child for Roy Rogers and Gene Autry flicks. He's now 77, has his own real estate business and has been charged with selling the theaters. Kershner has sold just about every type of property imaginable — homes, farms, churches, bars and downtown businesses. This is his first attempt at selling theaters, but he has had calls from California, New Jersey, Oklahoma, Kentucky, Ohio and Minnesota. He's also had groups of local business owners inquire about buying the theaters, though some have been scared off when they learn how little money there is to be made.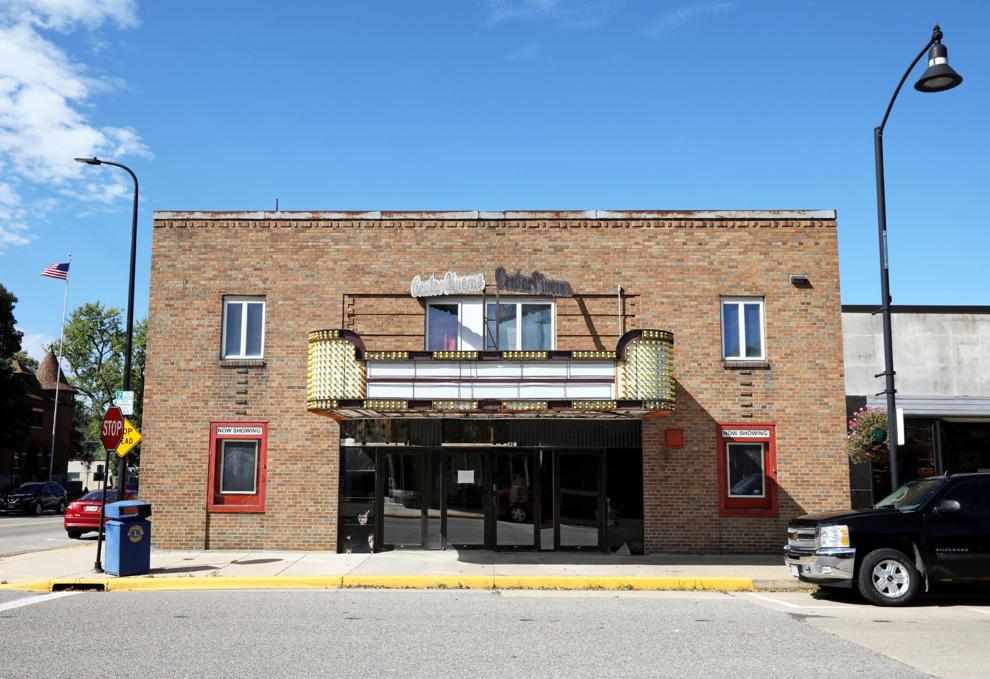 "People are fascinated about the theater thing," Kershner said. "They're curious and very interested in it, but I don't know if they're business folks or not."
The outdoor theater, which closed Sept. 1, features a 38-foot-by-60-foot screen and has room for 300 vehicles. Moviegoers tune their radios to 107.9 FM for sound. The posts with old-fashioned speakers still remain but no longer work. The concession stand sells a wide range of food, including hamburgers, chicken tenders and french fries.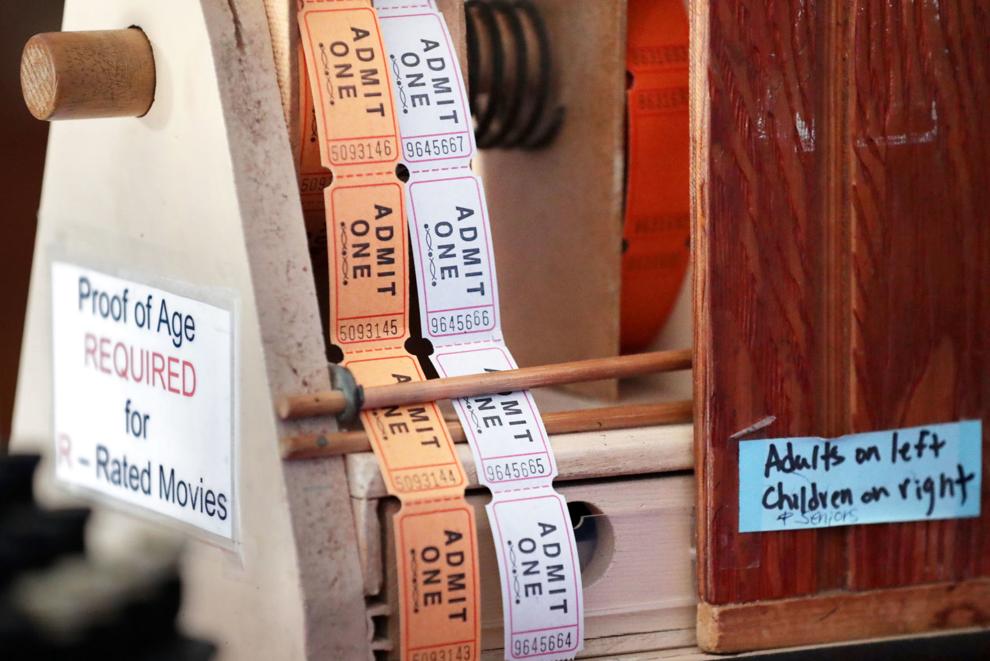 The indoor theater at the corner of East Seminary and South Central streets closed Sept. 5. It opened in 1937. In 1991, the Muths split the single auditorium into two theaters, one with 143 seats and the other with 125 seats. On a recent visit, candy still filled the concession counter and posters for the Disney flick "Maleficent: Mistress of Evil," which opens Oct. 18, and "Rambo: Last Blood," which opened Sept. 20, hang in the lobby.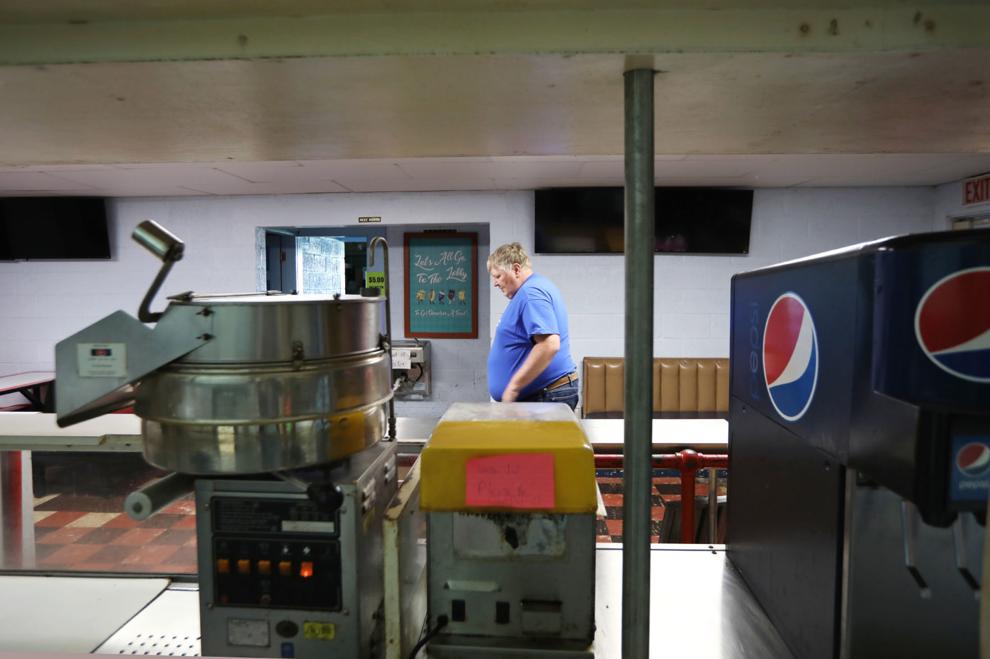 Bill Muth said it made sense to close the theaters at this time of year since September and October are "the worst months" for owning a movie theater as studios release few movies, students head back to school, and high school football and other school activities ramp up. The months also feature the Richland and Vernon county fairs, the Gays Mills Apple Fest and other fall festivals that compete for the time of moviegoers.
"Small-town theaters can be profitable, but you have to have a good business sense," Bill Muth said. "Most years we'll make some money. It's not enough to earn a living off of, but the theater will pay for itself and then some almost every year. It's a good second income."
Barry Adams covers regional news for the Wisconsin State Journal. Send him ideas for On Wisconsin at 608-252-6148 or by email at badams@madison.com.