As The Madison Club celebrates its 100th year on East Wilson Street, members are enjoying a $2 million renovation of the ground floor that includes a dining lounge, event space and historic photo gallery.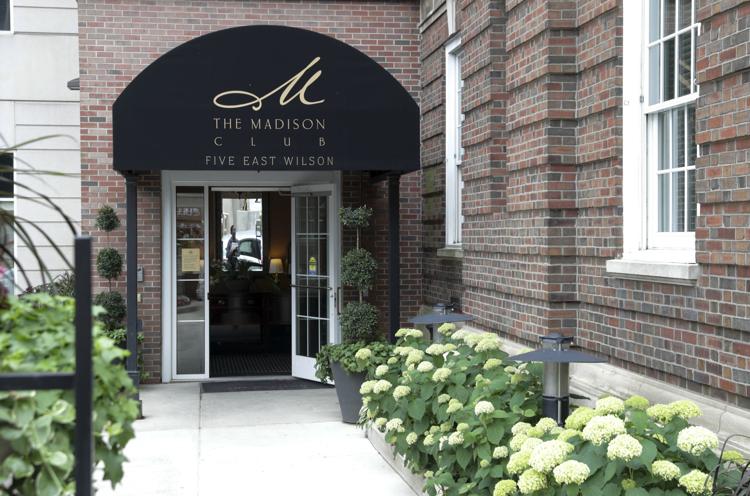 It's the first major renovation at the venerable Downtown social club in more than 15 years.
Established in 1909, the club spent the past six months redecorating its informal office cubicle and former men's dining area into a casual restaurant and lounge, complete with a historic photo wall and Georgian-style event space.
"We remodeled this so we could offer two types of venues in one building: casual dining down here (on the first floor) where there's no dress code or another one on the third floor that is business casual," said Mary Gaffney Ward, the general manager.
"This was the place to be for a while and so we felt we needed to upgrade it. Last night when I came down here it was just packed, so it was nice to see that people felt comfortable here."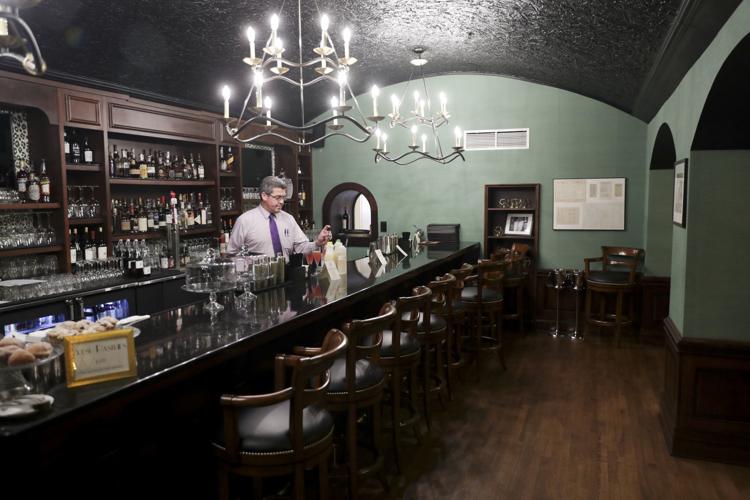 Although the club has renovated small rooms throughout the years, there has not been a major renovation since the third floor was redone, which happened before Gaffney Ward started 15 years ago. The rooms typically stay the same for long periods of time with a specific style to fit the building.
Prior to moving to its current location at 5 E. Wilson St. in 1918, the club was based in a small private boarding house called Harnon Hotel at 122 W. Washington Ave., now known as the Hovde Building. The East Wilson Street building was created for the club, Gaffney Ward said.
The membership-only social club was founded by F. Warren Montgomery, who assembled a group of other civic leaders with influence to create a space to discuss politics, the city and other governmental affairs.
The men also wanted to establish a private dining club that became so exclusive that membership didn't widen to include women until 1974. Now with 850 total members, there are as many female members as there are male.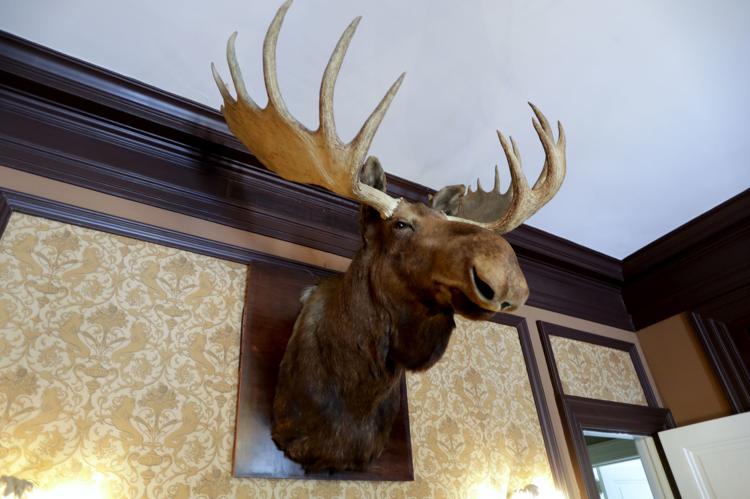 Different than a country club
Unlike a country club, The Madison Club is involved in civic activities by hosting social events and business meetings, Gaffney Ward said. It does not offer recreational sports such as swimming or golf, she said.
"It's the best place in the city to network because of all the people who come through," Gaffney Ward said. "I think everybody in their lifetime wants a place where they feel like they belong or feel comfortable."
You have free articles remaining.
Register for more free articles
Stay logged in to skip the surveys
There are nine different membership plans with varying monthly dues. They range from the Young Professionals membership, which is $50 a month, to a standard membership, which can cost upward of $193 a month. The club also offers annual memberships, as well as a membership for wedding parties. It also charges a $500 initiation fee and an annual capital fund fee that helps pay for club maintenance and upkeep.
Historic photographs
The new history wall is covered with black-and-white photographs of past and present club members. Gaffney Ward said the club wants to eventually fill two hallway walls with photos and encouraged members to send in any they had. The history wall directs people toward the new event space, known as the Terrace Room.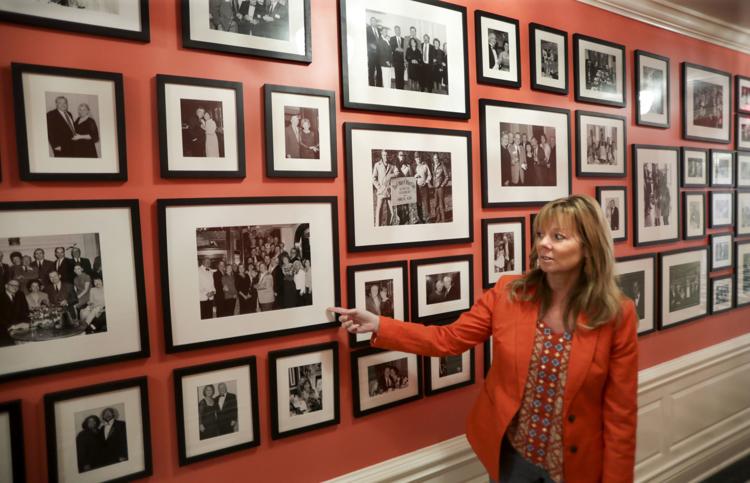 The Terrace Room is a large conference hall with a bar area that has already been a hit with the members. It has been booked by multiple brides for their weddings, according to Gaffney Ward.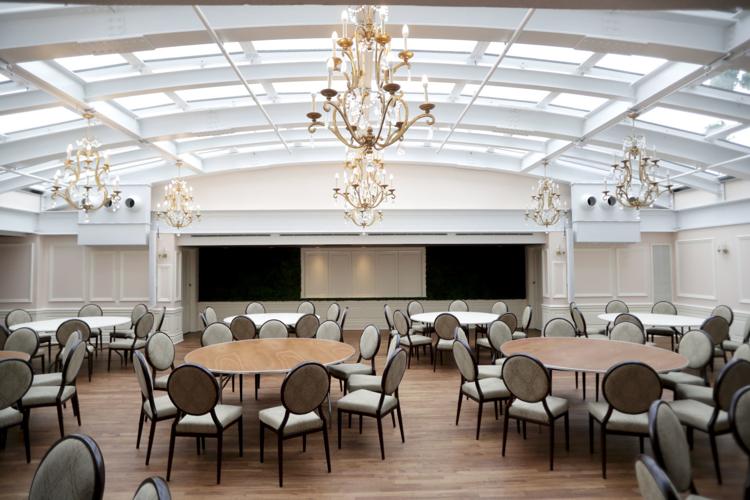 "When they saw it, they couldn't have been more pleased," she said. "People love us for big weddings and events, and we needed one more reception space so we wanted to make this and the bar the premier event space in Madison. We wanted to make it classy, fit the architecture, yet chic and comfortable."
This new remodel is evident of the club's dedication to its location. In fact, when there was talk of moving as the Monona Terrace was being built in 1997, the then-board decided against it because the members had fond memories at the club.
"There are so many people in the city who care about the club and don't want to see it go," Gaffney Ward said. "So many special moments have happened here."
Although the building is quite old, she does not see it moving locations again.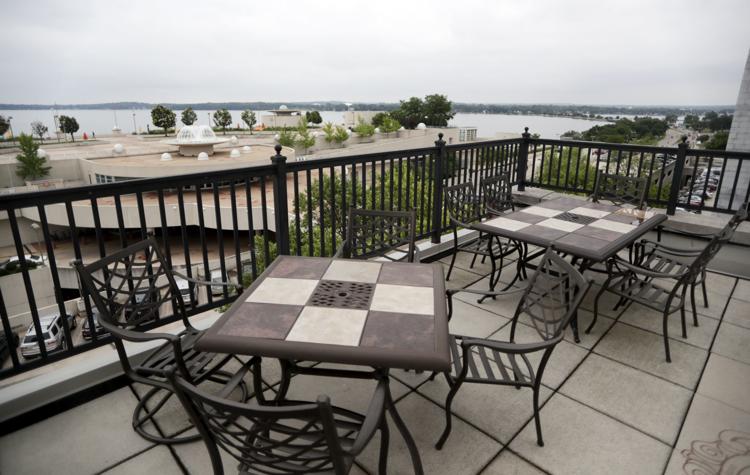 "I hope it does not move. People want to keep it here," she said. "It has its challenges, when something breaks it's unfortunate. Our boiler has been rebuilt several times. This is a very solid building and every year we spend a couple hundred thousand just keeping it nice. We make improvements every year so it doesn't run down."
As Madison continues to grow, Gaffney Ward is confident The Madison Club will grow with it.
"I think as Madison continues to grow the club will stay. There are a lot of people who care about it and when you pay your dues, it says that you want to be here. I think that will keep us strong."