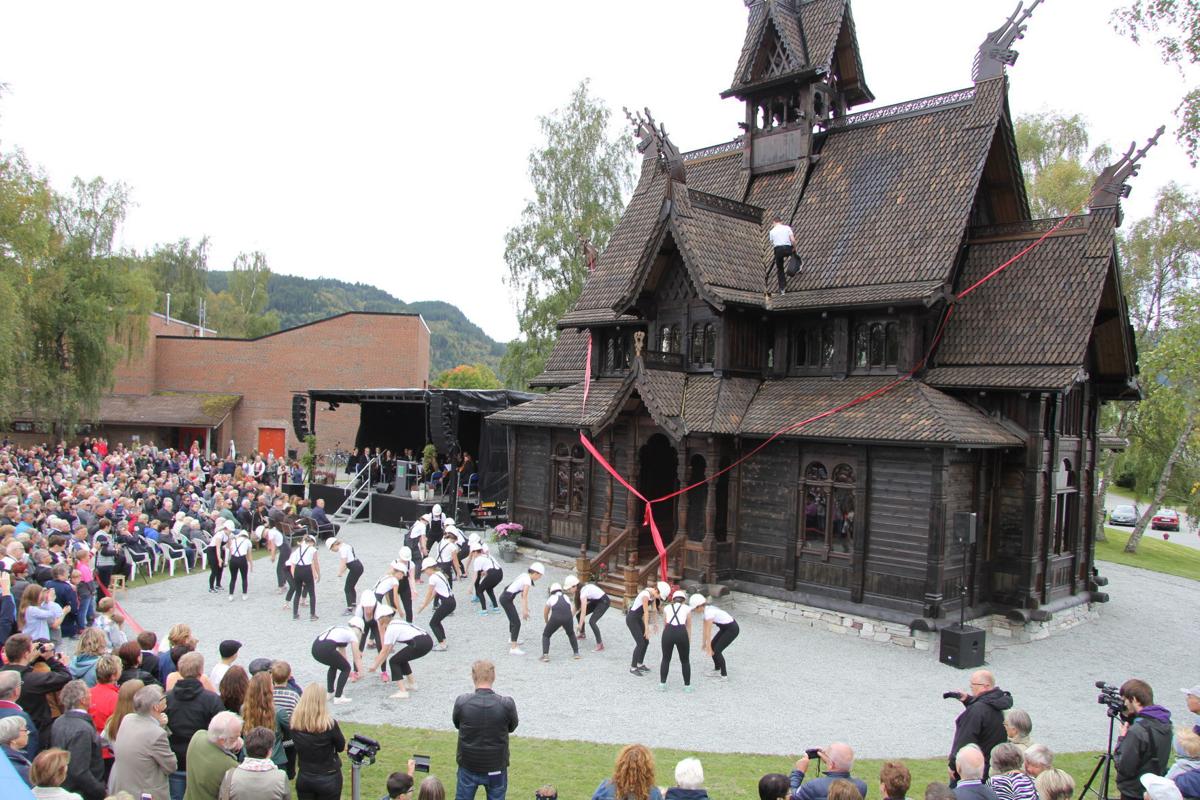 The Norway Building is home.
The ornate, stave church replica has returned to its country of origin and was dedicated Saturday not only in front of hundreds of native Norwegians but more than 60 people who traveled from southern Wisconsin to help celebrate what will likely be the final destination in what has been a remarkable 124-year journey.

There were stops in Chicago, Lake Geneva and, for 80 years, the building was the centerpiece of Little Norway, the Norwegian-themed tourist village in the town of Blue Mounds west of Madison.
Now, it is back in Orkdal, Norway, where the building has been reassembled and restored by a volunteer team of about 50 craftsmen so that it can host meetings, weddings, lectures and concerts in the farming community of about 12,000 people just west of Trondheim.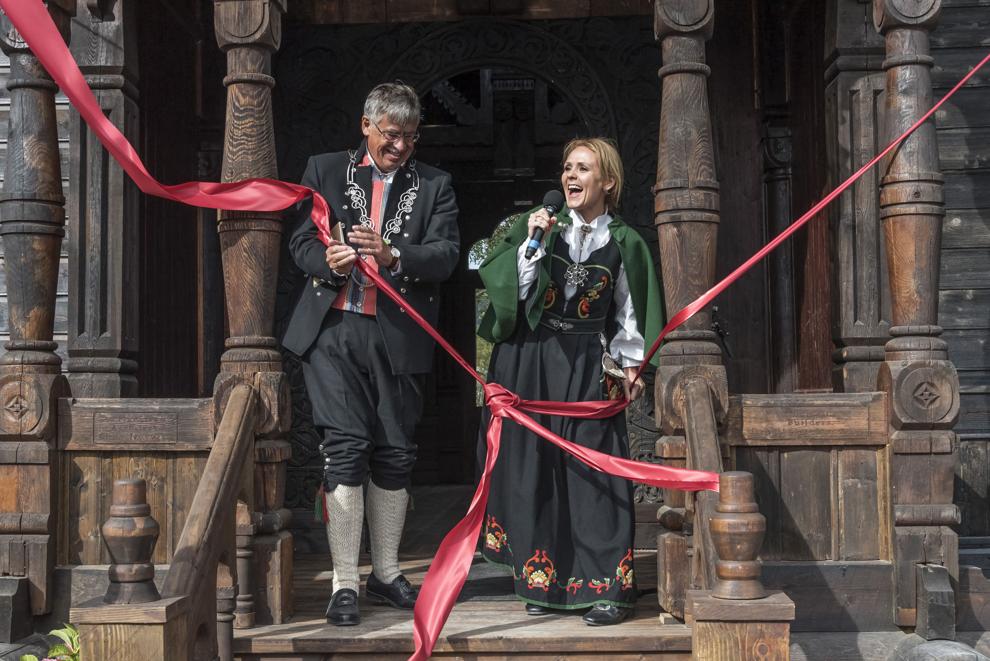 Buildings aren't supposed to be this well traveled. But the Norway Building has new life in the old country.
"It's a lot of emotions involved," said Arne Asphjell, one of the leaders of Project Heimatt, the Norwegian organization that spearheaded the building's return and which logged 10,000 hours of work in its disassembly, restoration and reconstruction.
"When we started out, there was a lot of skepticism from politicians and the general public," Asphjell wrote in an email from Norway. "But now, when they see it, it is a total turnaround, 180 degrees. Former skeptics are ecstatic about it and it gets very high praise."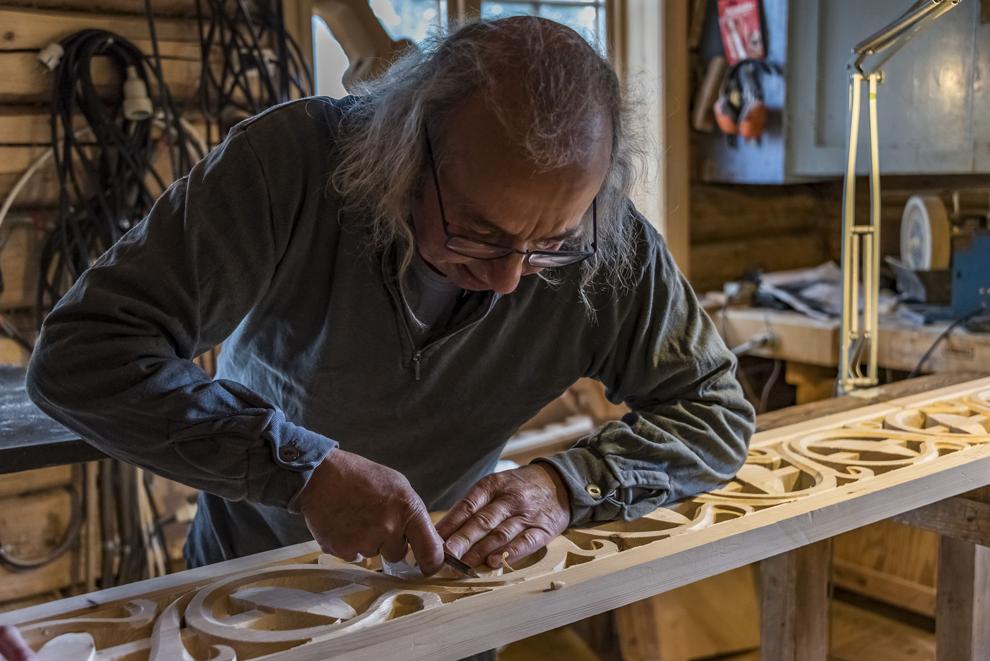 Saturday's dedication completed a three-year process that began by a visit to Little Norway by the grandson of one of the craftsman who helped build the structure in the early 1890s for a Norwegian display at the 1893 World's Columbian Exhibition in Chicago. The 2014 visit by Olav Sigurd Kvaale was followed a few months later by a delegation familiar with stave church construction and, in July 2014, Orkdal officials signed an agreement to buy the church and return it to Norway.
In September 2015, the building, which was in need of repair and restoration, was taken apart, placed in containers and gassed for rodents and insects. Two months later it was shipped in three 40-foot-long containers to Norway. Restoration work on the $600,000 project began in January 2016.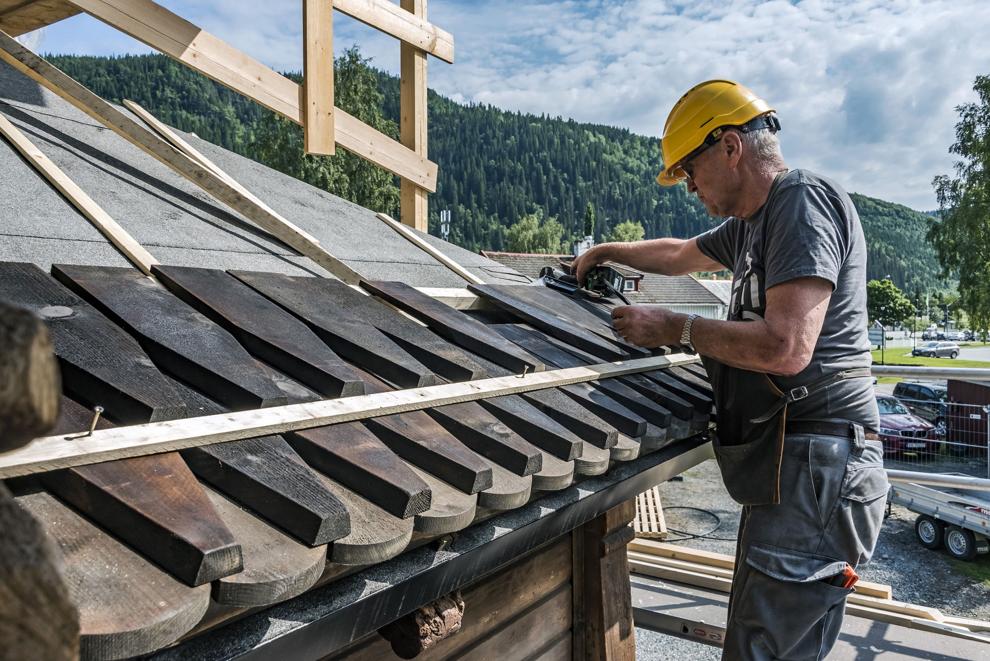 The dedication of what is now being called the Thams Pavillion — named after Christian Thams, a Norwegian industrialist who led the building's original construction — was preceded Saturday by a parade with children in historical clothing. The opening ceremony on an outdoor stage included speeches by the Minister of Culture, Linda Hofstad Helleland, Mayor Oddbjørn Bang, Kvaale, and Scott Winner, whose great uncle, Isak Dahle, opened Little Norway in 1937.
A red ribbon hung from the mouths of wooden dragons on each side and draped the front of the building that was also topped with a Norwegian flag.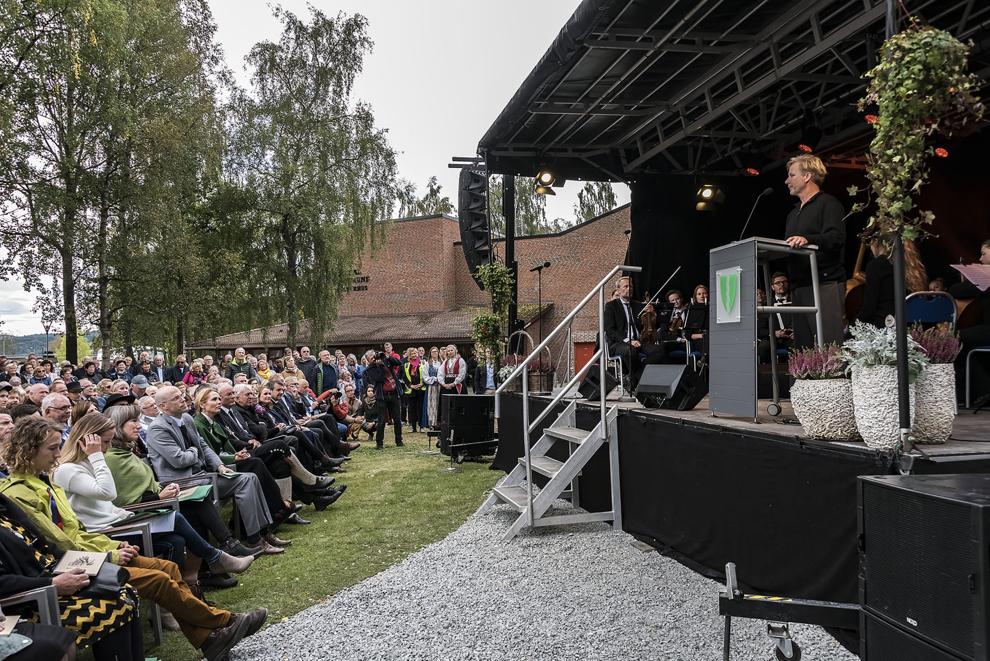 "What they've done is saved the building," Winner said. "It's gratifying that (the building) is taken care of. The community of Orkdal really wrote the final chapter in our legacy with that building. I can't imagine it ever moving again. It's as good as new."
Winner made the trip to Norway with his wife, Jennifer, and 25 other family members and friends. They were joined Saturday by a 44-member delegation from the Sons of Norway Vennelag Lodge 5-513 in Mount Horeb. The group left by charter bus on Wednesday from Miller's Market in Mount Horeb, flew out of O'Hare International Airport on Icelandic Air with a stop in Reykjavik, Iceland, before touching down in Trondheim, Norway. The group is scheduled to return Sept. 18.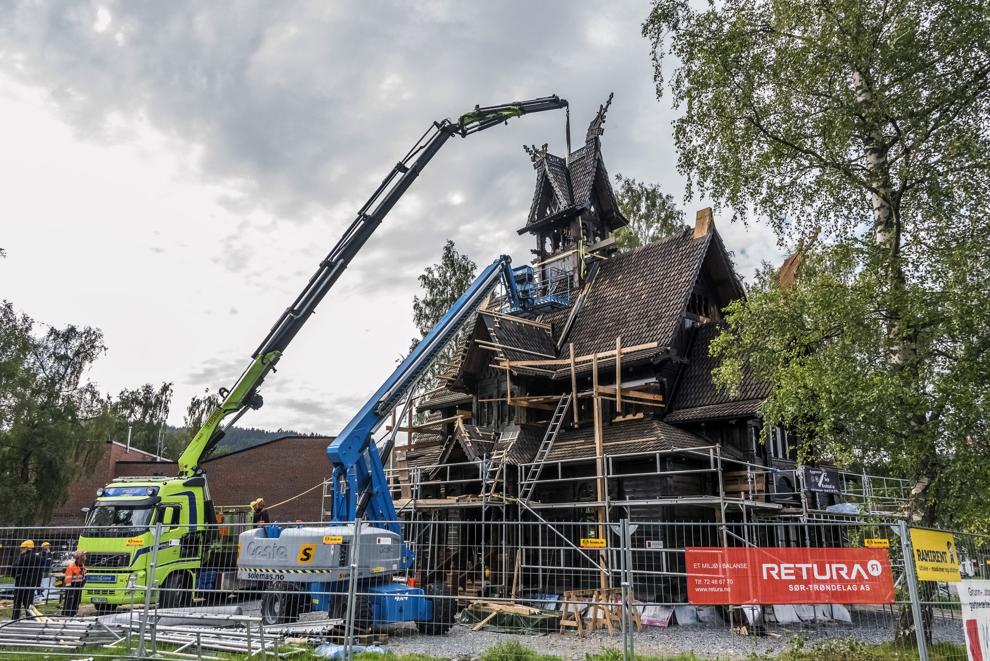 Cheryl Wille-Schlesser, president of the group and whose great-grandfather was born in Hafslo, Norway, just south of Orkdal, presented officials in Orkdal with a $500 wooden dragon bowl carved by Becky Lusk, a nationally renowned Norwegian-American folk artist from the La Crosse County community of Coon Valley. Wille-Schlesser, a retired middle school science teacher who now works part time at Bergey Jewelry in downtown Mount Horeb, said it was important for the Sons of Norway members to travel to Norway to be at the ceremony because of the connection the building has had to the Mount Horeb area and to local Norwegians.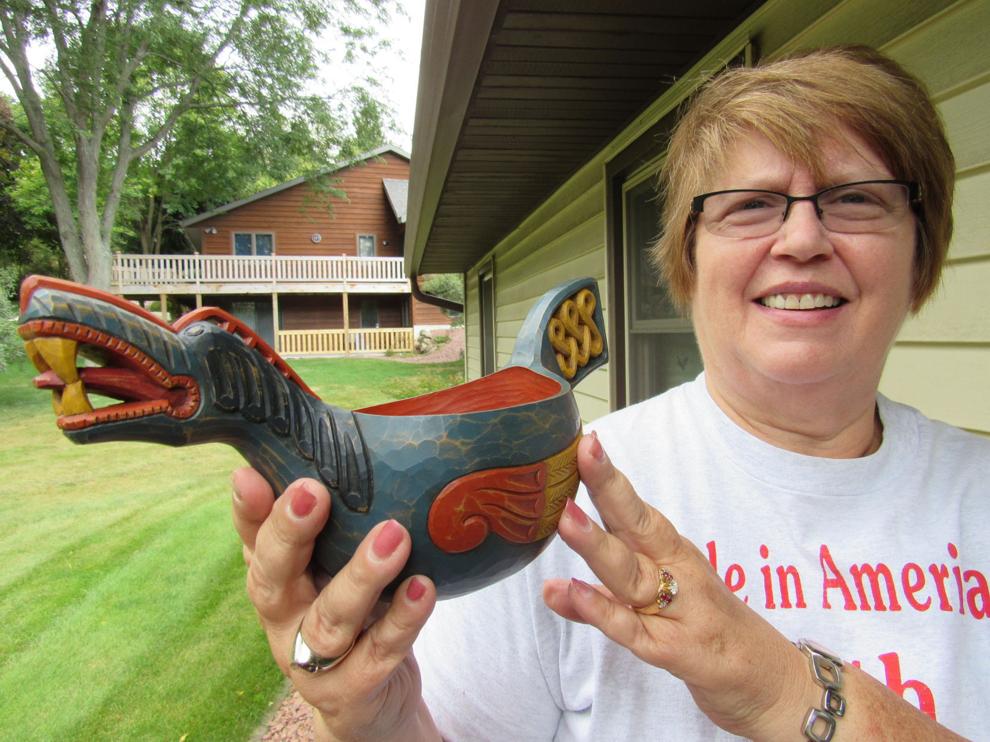 "Many of our (members) have worked at Little Norway, and many have had family pieces that they've donated to Little Norway. So there's always been a family bond with Little Norway and many of our members," Wille-Schlesser said. "Scott had tried and exhausted all the possibilities to try and save the building. So for it to be returned to the place of its birth is almost more than a person can ask for."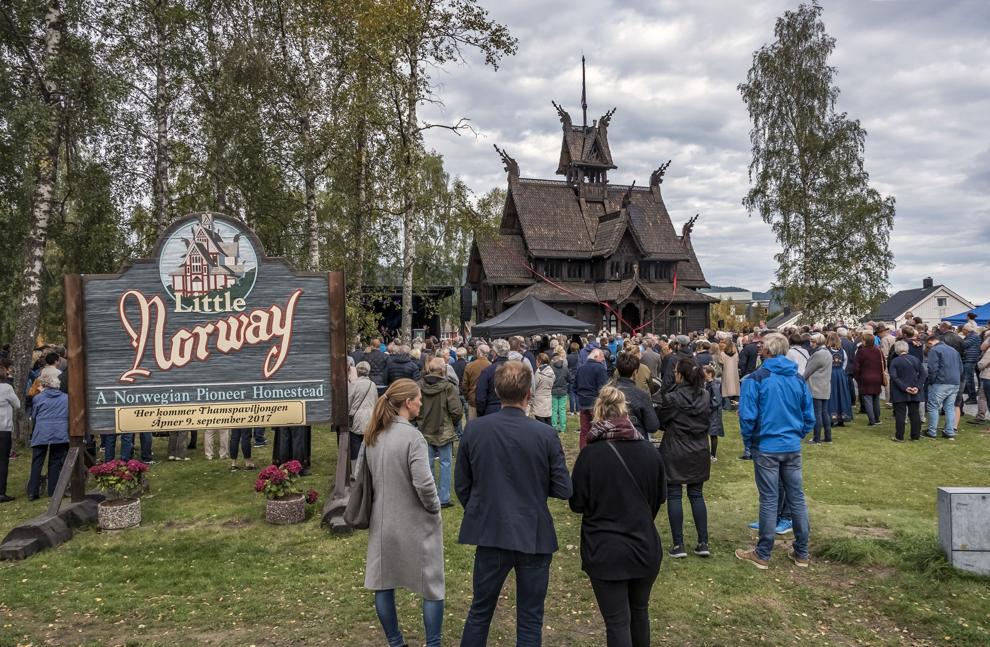 The building was one of only eight stave-style churches in the U.S. and one of only three in Wisconsin prior to its departure. But the story and the building's birth began in Orkdal in the early 1890s when Thams and others wanted to showcase for the world an important part of Norway's architectural heritage. Stave churches date back to the Middle Ages and have corner-posts, or "staves," and a timber framework with stave walls — wall planks standing on sills.
Slide show: The Norway Building is dedicated in Orkdal, Norway
The replica of a stave church had been the centerpiece of Little Norway in the town of Blue mounds for 80 years.
The building was designed by Waldemar Hansteen, who was hired by Thams and is based on a stave church in Gol, Norway. After its construction along a fjord in Norway, the building was taken apart and shipped to Chicago for the six-month World's Fair event. After the fair, the building was again disassembled and moved to the sprawling Wrigley estate along the north shore of Geneva Lake in Walworth County where it was used as a movie house for the wealthy chewing gum family from Chicago.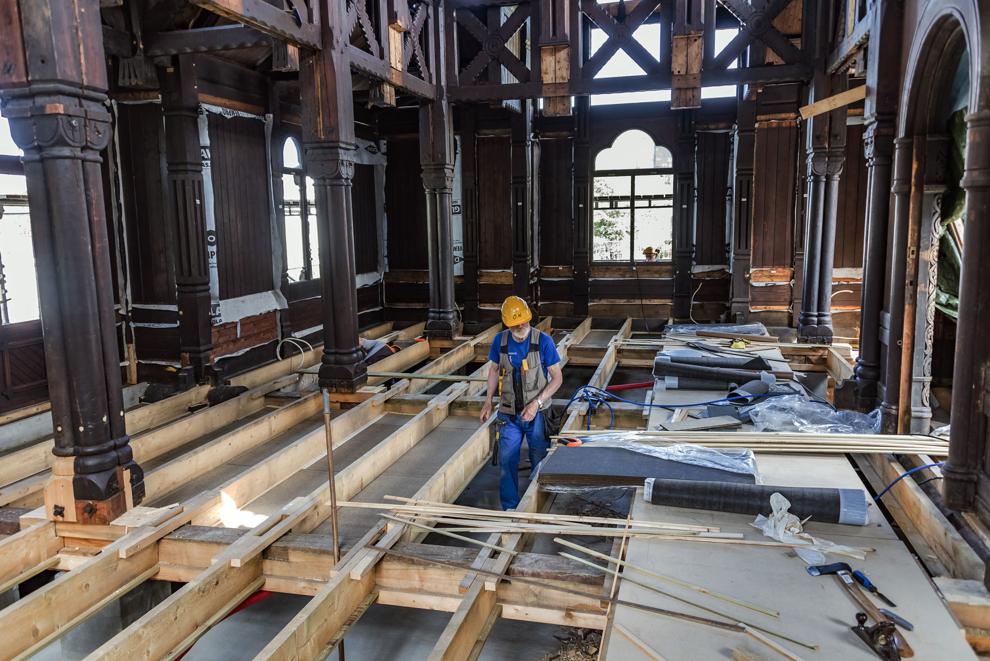 In 1935, the church was purchased by Dahle, who at the time was creating a Norwegian pioneer village in western Dane County. Through the years, busloads of tourists walked the grounds of Little Norway to experience the Norwegian culture and walk through the stave church replica. The Winners closed Little Norway after lagging attendance and increasing costs and in 2014, they began selling and donating most of the 7,000 Norwegian artifacts that filled many of the buildings.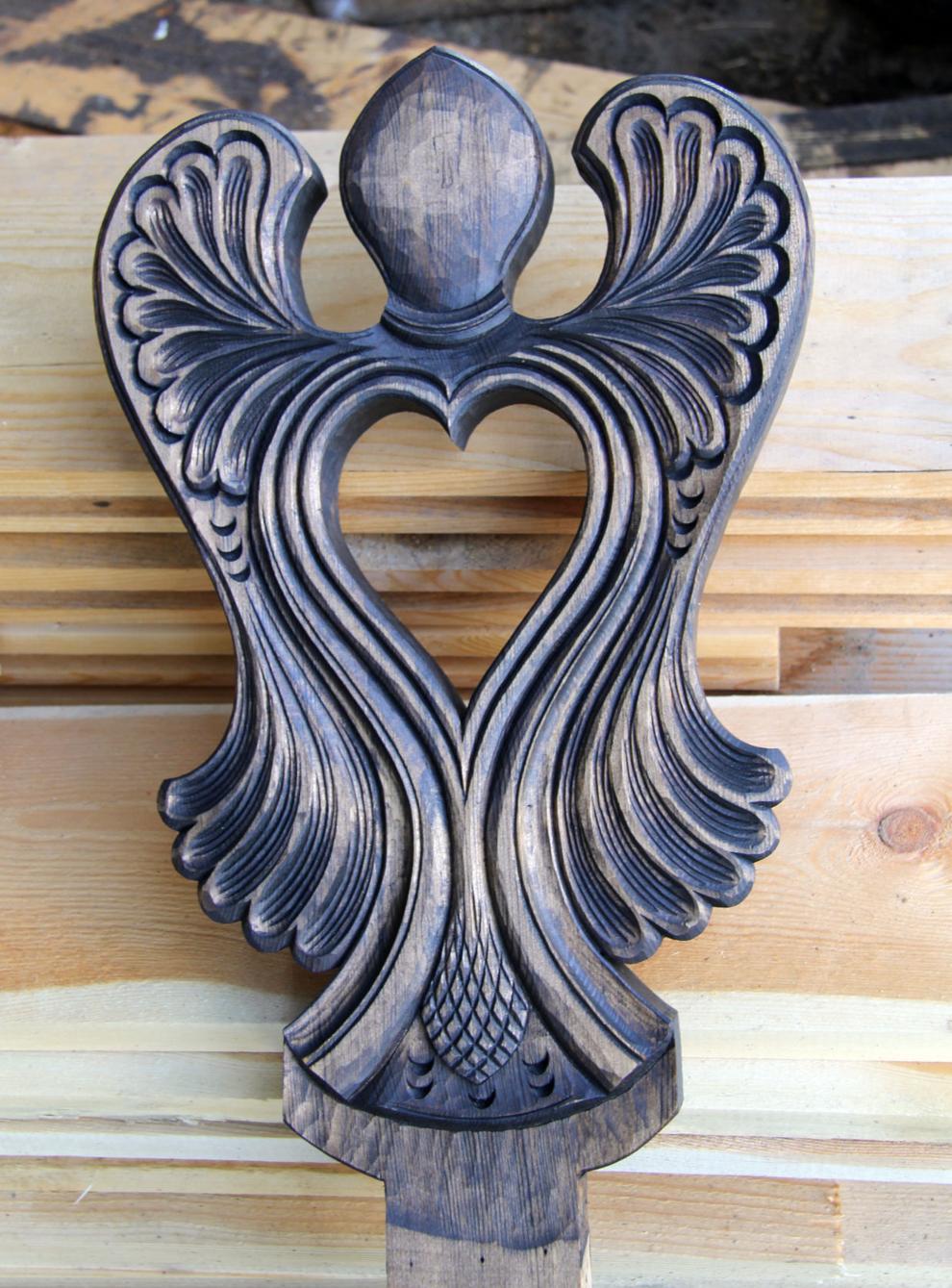 They sold the Norway Building to the Norwegians for $100,000.
"It was, of course, much more work than we anticipated on the outset," said Asphjell, who was born in Orkdal and saw the building for the first time in 1987 when he studied science writing at UW-Madison. "In general, for this type of project, it is quite good that you do not know the struggle when you start."
The challenges, beyond moving a large building across an ocean to another continent, included convincing politicians about the project and securing financing through fundraisers, donations and public tax dollars in Norway, a large portion of which came late in the process, Asphjell said.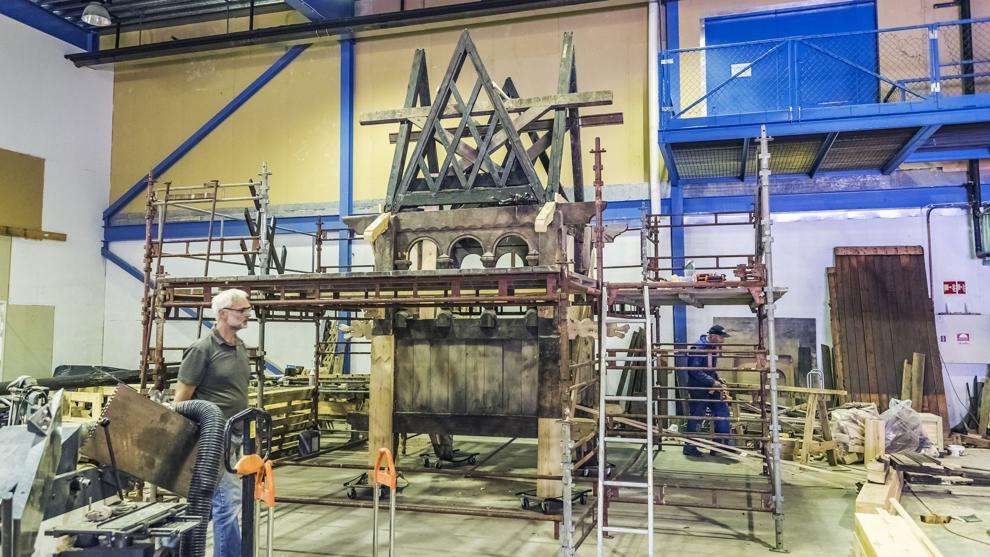 They also chose to keep a modification made by Dahle after he moved the building from the Wrigley estate to Little Norway. Of the 34 pair of wooden kings and queens, Dahle, during the reconstruction, chose to combine two pairs of wooden queens and two pairs of kings as a low-key signal to different sexual orientations. Gay marriage has been controversial in the Norwegian Church but the Thams Pavilion will be open for gay ceremonies, Asphjell said.
"We have chosen to keep Isak's royal twist in order to emphasize that this building has high ceiling, literally as well in spirit," Asphjell said.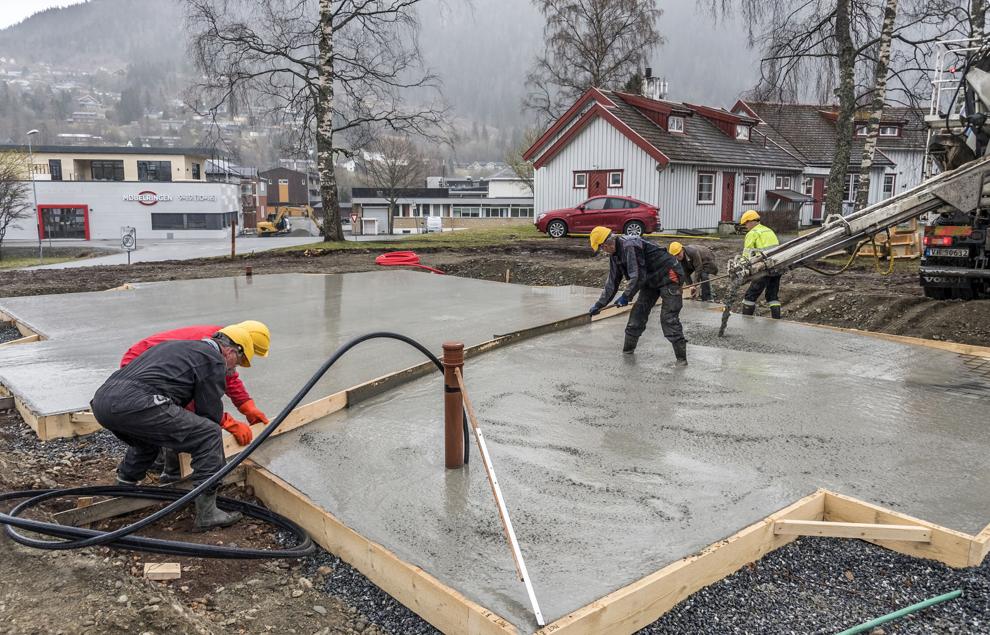 For the Winners, Saturday's dedication doesn't mark the end of Little Norway, even though they are in the process of selling the 225-acre property and their home. Instead, with smaller pieces spread throughout local museums and homes, the move and reconstruction of the Norway Building will serve as a continuation of Little Norway, albeit, nearly 4,000 miles from the wooded valley along Highway JG northwest of Mount Horeb.
"Little Norway will always exist," Scott Winner said. "For 80 years we got to be the people who were custodians of it and we had the honor and the burden of both. But I can smile again."
Barry Adams covers regional news for the Wisconsin State Journal. Send him ideas for On Wisconsin at 608-252-6148 or by email at badams@madison.com.