Some residents of a Sun Prairie neighborhood are criticizing an anonymous flyer that showed up in mailboxes in mid-August warning of "safety concerns for our neighborhood children" and a "potential increase in police calls" if a developer builds an apartment complex in their neighborhood.
The neighbors say the flyer uses classic dog-whistle language, effectively tying low-income, often more racially diverse renters to higher levels of crime and other problems.
"This flyer has racist and classist undertones," West Prairie Village resident Tracy Frank said in an email. She's lived in the neighborhood for about six years and is part of a multiracial family.
"I wonder who in our neighborhood thinks this way about the potential residents who would move into these proposed apartments," she said.
Some residents say it was written and distributed by developer Chad Fedler — one of the people behind the sprawling Prairie Lakes commercial development — who declined to say if he was responsible for the flier and has not responded to additional questions. The flyer criticizes a project proposed by a competing developer.
In a brief telephone interview last week, Fedler declined to say whether he authored the flyer and asked the Wisconsin State Journal to email him questions about the matter so he could share them with his attorney. As of Wednesday, he had not responded to two emails with questions.
Fedler is part of the development team behind the 109-acre Prairie Lakes on the city's southwest side that includes Costco, Cabela's and some 40 other retailers, offices and restaurants. His company also already has approvals from the city to build about 660 rental units near West Prairie Village on about 15 to 20 acres just off West Main, according to Tim Semmann, city planning director, but no immediate plans to begin construction.
Mike Ursin, a former West Prairie homeowners association president, said there is disagreement among neighborhood residents about the project named in the flyer, the Colorado Commons apartment complex. Proposed by Madison-based Gebhardt Development, it would have up to 286 market-rate units and a park on about 9.5 acres just north of West Main Street and Thompson Road.
Semmann said the land is currently set aside for an institutional use, such as a church, medical clinic or school, and he and Ursin said some neighbors are concerned about adding too much multifamily housing too close to what is a mostly single-family home community.
Still, "doing something like this is dumb," Ursin said. "It's a really good way to put a bad spin on your name." He said the flyer uses "coded racist language which has been used for decades. It's baked into systemic racism."
The flyer alerts residents to an Aug. 12 neighborhood webinar on the Colorado Commons project and urges them to contact their City Council representatives and other city officials "if you are concerned about more apartments being approved in the West Prairie Village neighborhood."
It includes the name and an email address for the current West Prairie homeowners association president, Mary Norgord, but the email address in an initial version of the flyer was incorrect, and a second one with the correct address showed up in mailboxes on the same day or the day after the first one did, Ursin said.
"Our homes were purchased and built with the understanding that this land would be used for the purposes under the current zoning — NOT more apartments!" the flyer says. In addition to safety concerns and potentially more police calls, the apartments "will bring" "increased traffic" and "school overcrowding," the flyer states.
Frank said Norgord told her Fedler had written the flyer and that Fedler admitted as much during a phone conversation with Frank in August. Norgord declined to comment.
Mayor Paul Esser and one of the neighborhood's City Council representatives, Al Guyant, also said they heard Fedler authored the flyer, but didn't know for certain. Esser called Fedler a "quality" person and the flyer "doesn't seem like something he would do."
"Whoever did it, it was in poor taste," Esser said.
Guyant said "if the allegations are true, it would be a pretty stinky thing to do," but "I don't see any city authority we could use to penalize anyone."
Photos: Anniversary of Sun Prairie gas explosion
Sun Prairie remembrance ceremony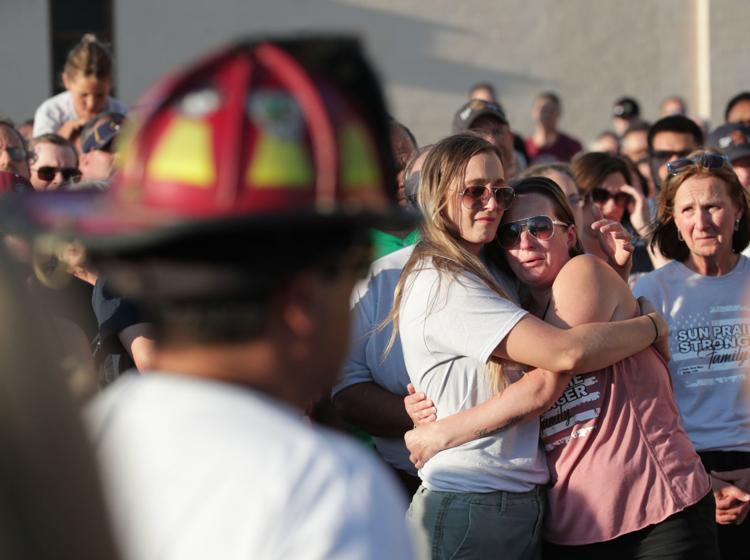 Sun Prairie remembrance ceremony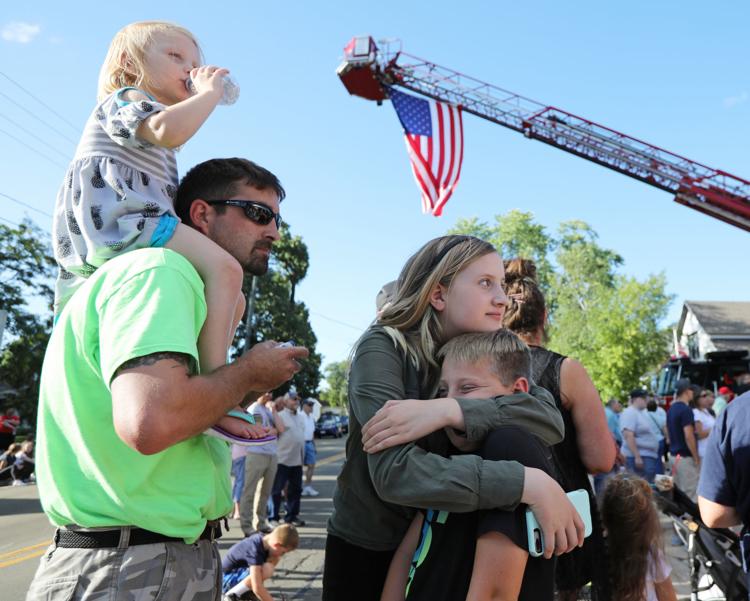 Sun Prairie remembrance ceremony
Sun Prairie remembrance ceremony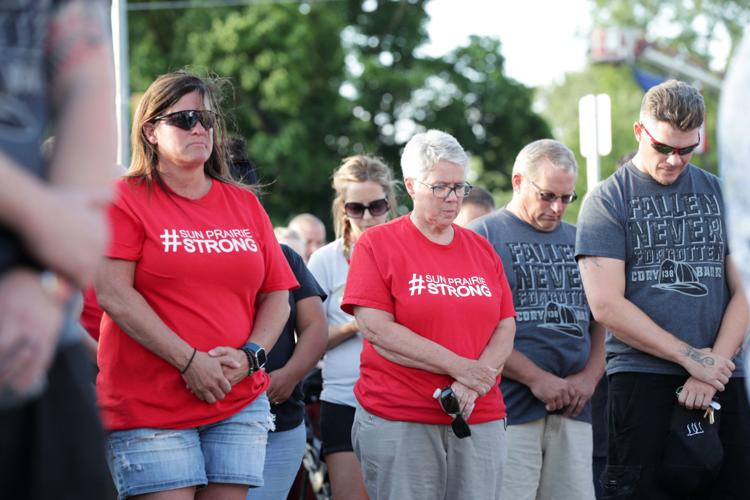 Sun Prairie remembrance ceremony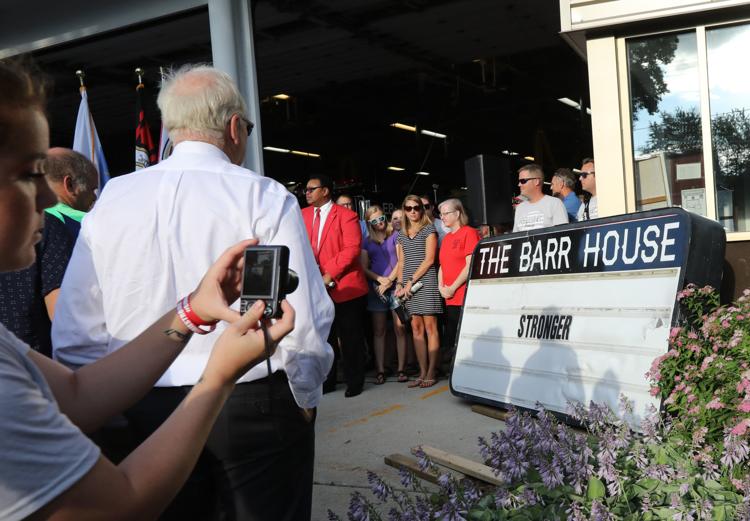 Sun Prairie remembrance ceremony
Sun Prairie remembrance ceremony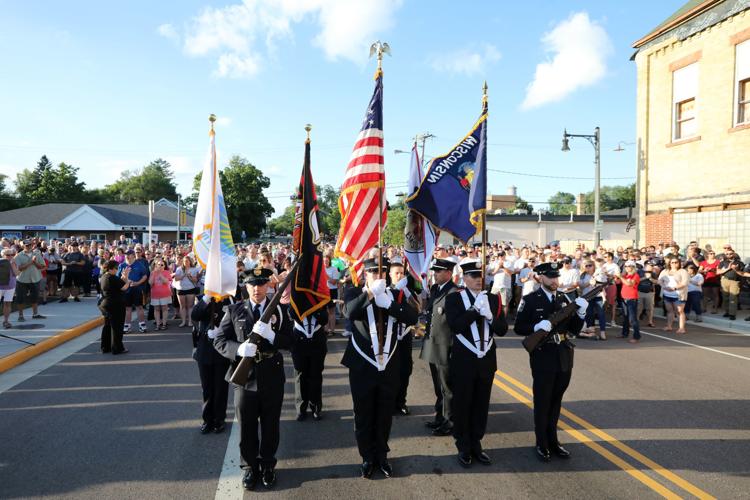 Sun Prairie remembrance ceremony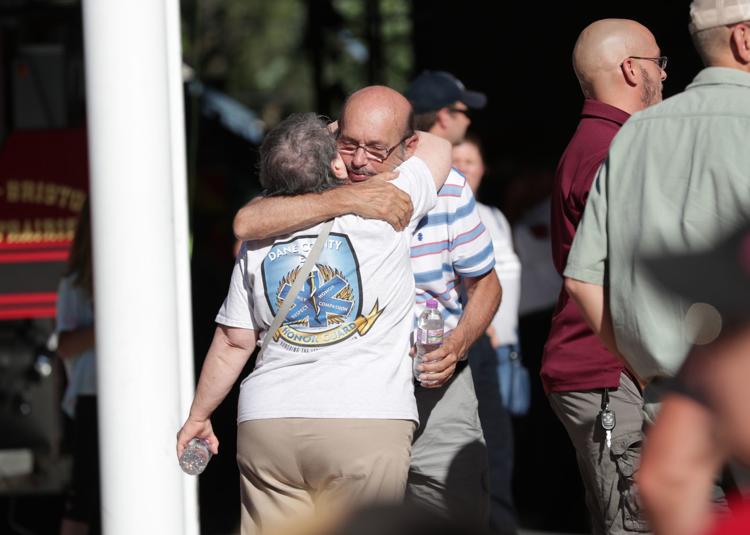 Sun Prairie remembrance ceremony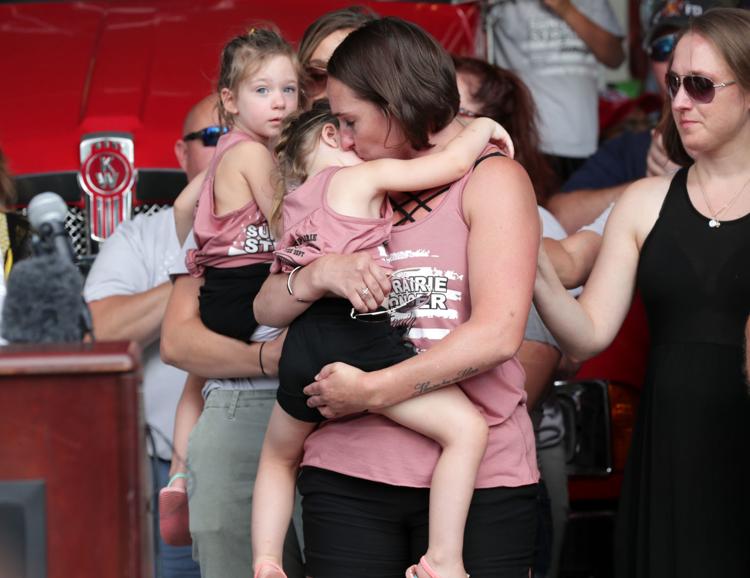 Sun Prairie remembrance ceremony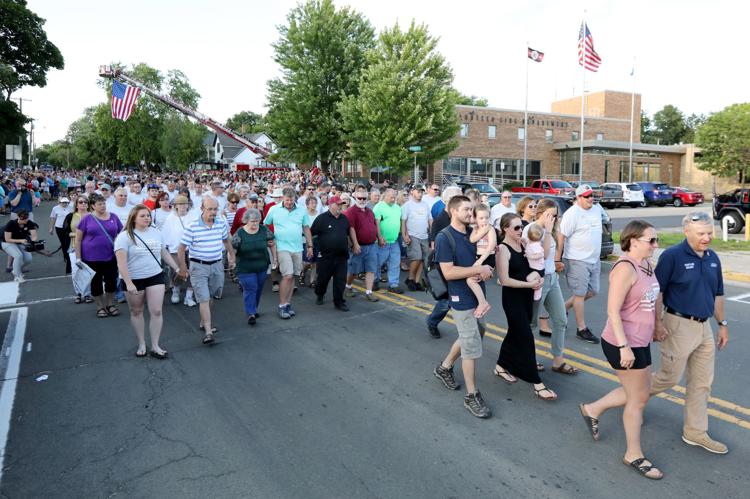 Be the first to know
Get local news delivered to your inbox!