WASHINGTON ISLAND — There are no plastic trays, pans of lasagna, a salad bar or even crates filled with cartons of chocolate milk.
Most days, students in the Washington Island School District are on their own for lunch. If they want something hot, they bring a Thermos or use one of the eight microwave ovens in the school's multipurpose room to heat up leftovers or other concoctions from home.
The closest the school comes to a lunch program is once every other Wednesday. That's when the student council, as a fundraiser, makes a $4 meal that can include homemade spaghetti, pizza or hot dogs.
"It's a big hit with the parents because that's the one day they don't have to put a brown bag together," Superintendent Mati Palm-Leis said of the Student Council lunches. "One of the things that's important to me is that we emulate a school experience that's similar to other schools."(tncms-asset)3084ea6f-80cc-58b9-a015-72933c65e233[0](/tncms-asset)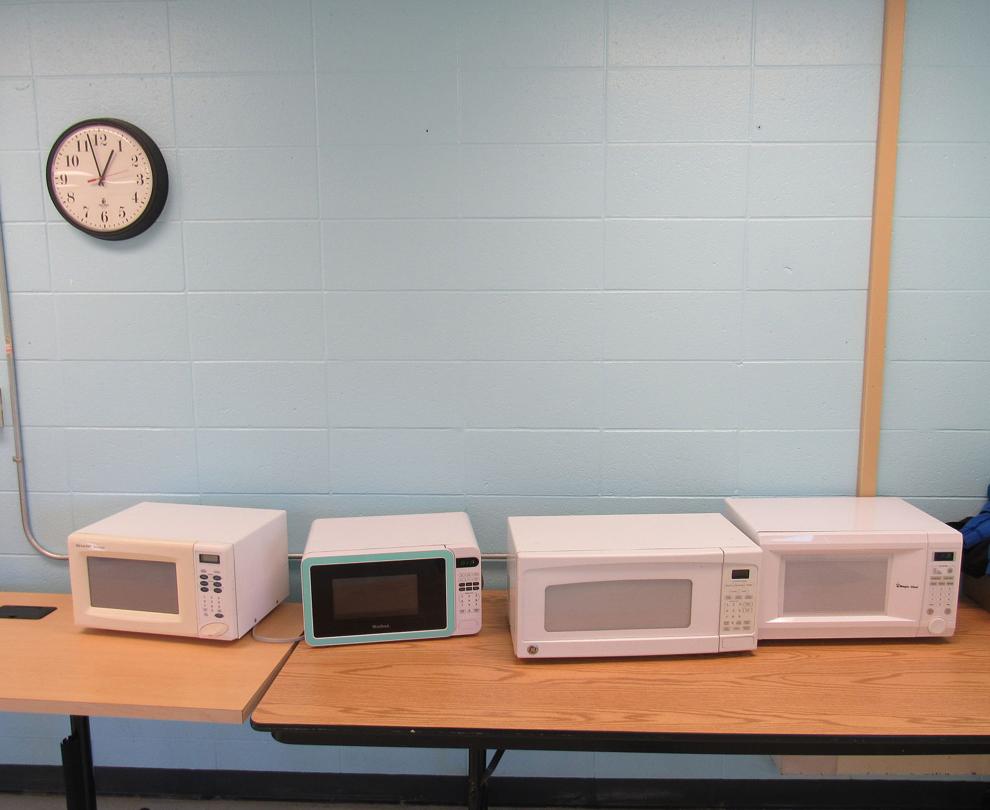 But with just 72 students, virtually no funding from the state and its isolated location off the tip of the Door County Peninsula, the state's smallest prekindergarten through 12th grade district is unlike any other in Wisconsin.
The district, with only one regular school bus and an annual budget of $1.5 million, still faces the same challenges as others around the state. The issues include teacher recruitment, health insurance and transportation costs, taxes, funding special-education programs, finding substitute teachers and convincing residents to run for the School Board.
What separates Washington Island from other districts is Death's Door Passage, funding and class sizes.(tncms-asset)92fd2156-6390-50b4-a073-e6c4f38d7c69[1](/tncms-asset)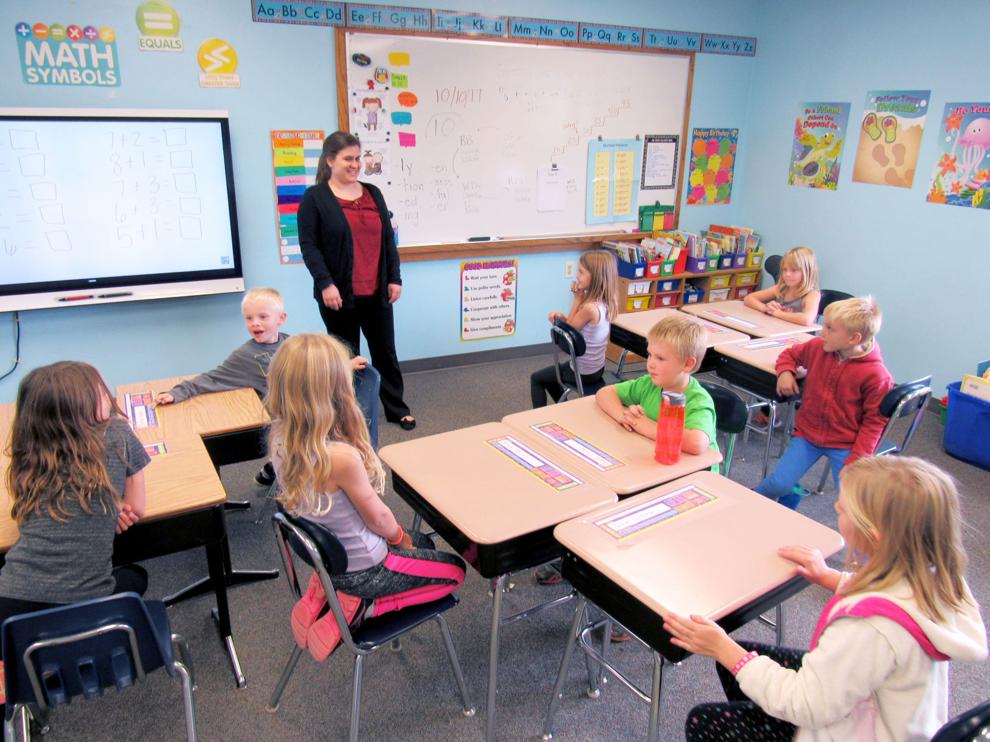 A century ago this region, where Green Bay meets Lake Michigan, gobbled up ships. Today it serves as a logistical barrier that limits options for the school district that needs to go to a referendum every other year to keep the district afloat. Local taxpayers cover about 99 percent of school costs compared to other districts where state aid may cover one-third to more than half. In April, residents here, on a 258-139 vote, approved a referendum to exceed spending by $538,500 for the 2017-18 school year and $570,500 for the 2018-19 school year. Another referendum is an almost certainty in 2019.
"It's a commitment. The people here are amazing," said Amy Jorgenson, who has been on the School Board for 11 years and is now president of the five-member board. "It's very important to have a healthy school. This is our largest asset."
Independence
is cherished
One of the keys to the state's funding formula is growth. In general, when districts add more students it means more money. But attracting students from other districts with an open enrollment program is off the table since the ferry schedule during the school year is limited.
Consolidation is also unlikely. Residents here favor local control and their autonomy. Even if a special ferry were arranged, it would be an arduous, nearly two-hour one-way commute. Palm-Leis said it would take at least 45 minutes to pick up students on the 35-square-mile island and another 30 to 40 minutes (depending on the weather) to ferry students the five miles to the Northport Pier just east of Gills Rock. From there it's a winding 18-mile drive on Highway 42 to the Gibraltar School District, which would add another 30 minutes to the commute.(tncms-asset)6f96dcf3-a89d-5c9e-8fe0-4fe487815eb6[2](/tncms-asset)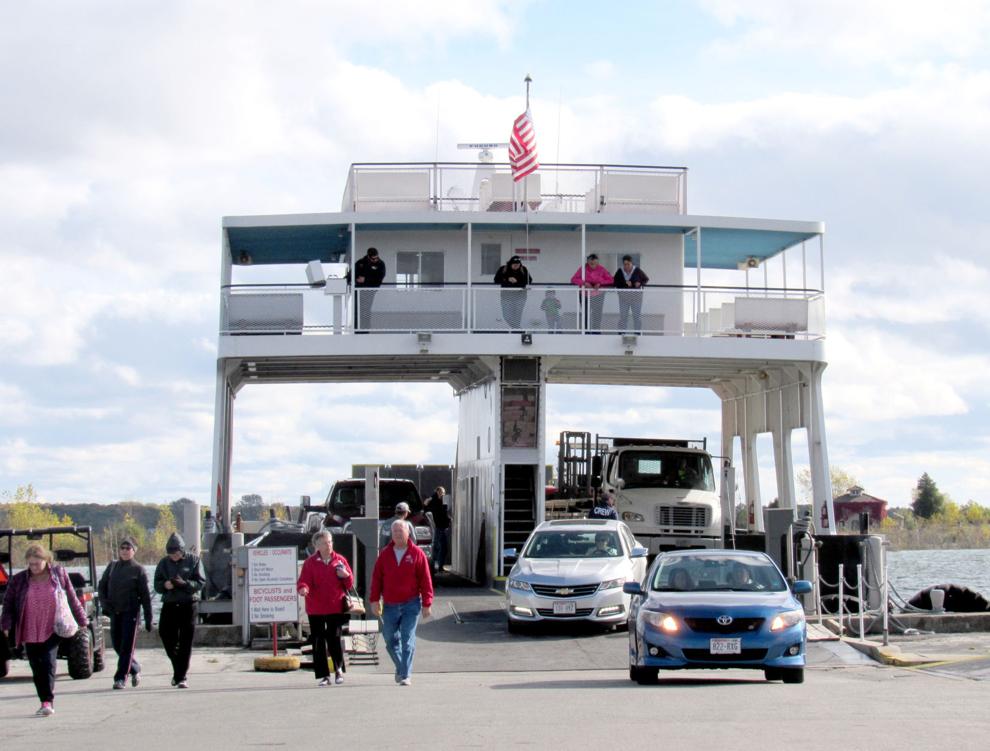 And that's just the morning route. It would have to be reversed in the afternoon. For the foreseeable future, all students in the district need to live on the island.
"This is a special and unique place. And what makes it special is the lifestyle and the people," said Palm-Leis, who is in his third year as superintendent and is the principal for all grades and the special-education administrator. "People rely on each other in ways they don't in other rural communities. Relationships aren't as disposable here. Everybody's connected."(tncms-asset)b8413452-d06b-11e7-a259-00163ec2aa77[3](/tncms-asset)
Photos: Washington Island school district
The Washington Island School District off the tip of the Door County Peninsula is the smallest k-12 school district in the state and continues to exists despite almost no state aide and because of it's isolated location.
Jorgenson, 52, is an Illinois native who worked as a graphic designer on Michigan Avenue in Chicago. She has lived on the island for 24 years, designs the island's tourism brochure and is a real estate agent. When she first joined the School Board, meetings were contentious. Retirements of teachers and a former superintendent over the last seven years following Act 10 has reduced some of the financial burdens on the district but attracting qualified teachers to the remote location that offers less salary than most districts hasn't been easy, Jorgenson said.
"We're trying to be as transparent as possible," Jorgenson said last month, following the district's annual meeting. "We are in a much better place and the community is really happy with the direction we're going."
A historic destination
and tight-knit community
Washington Island, once home to Potawatomi Indians and settled by whites in the 1850s, was home primarily to fishermen who, in 1870, established the second-oldest Icelandic settlement in the United States. Early exports from the island included fish, lumber, stone, maple syrup and, until the 1960s, potatoes. More recent crops include wheat, lavender and juniper.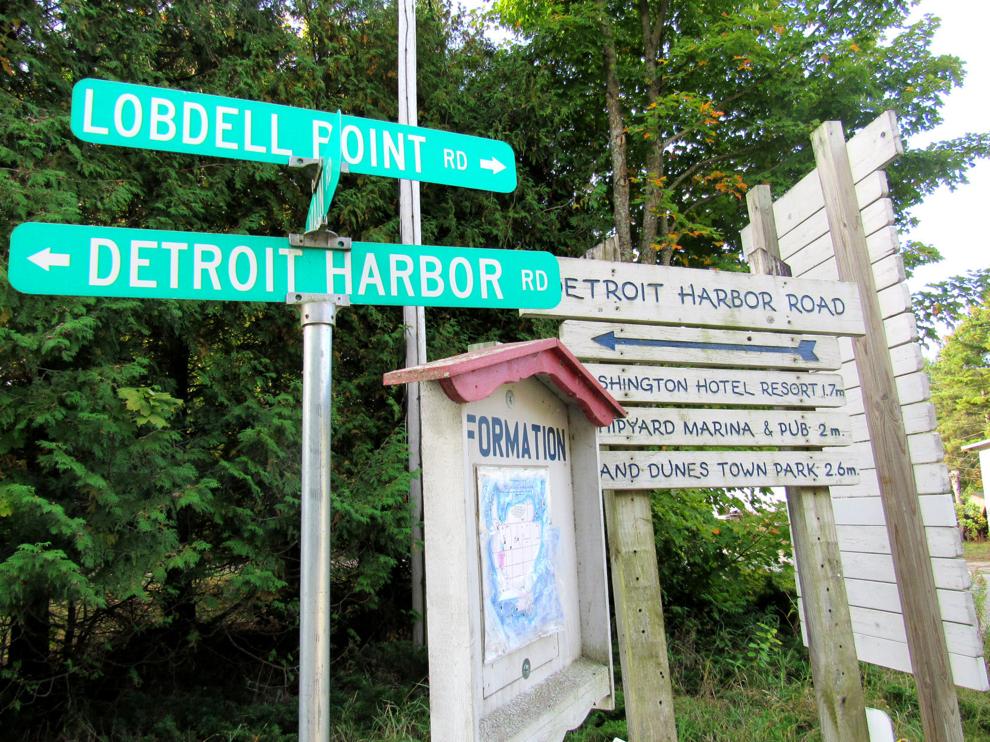 Tourism is the primary economic driver on the island. But visiting for a few days or even a summer is one thing. Living on the island during the winter is a very different experience as cold, wind, snow and isolation sets in. New teachers that do come find small class sizes with all grades sharing a single building. In 2015, Kathryn Jordan was the lone graduate. In June, seven students made up the graduating class. Six of them are in college this fall.(tncms-asset)2b403be3-7a63-50df-aec1-2e50aa5cde6a[4](/tncms-asset)
"I know exactly where they all are," said Barbara Krueger, the district's guidance counselor whose days can include mitigating a disagreement between a couple of kindergartners and minutes later, counseling a high school student on a career path. "I think they're getting an amazing education here. A big thing is having that one adult that students can connect with. And we definitely get that here."(tncms-asset)05db9300-769c-5dbf-ac7d-195362e42bd4[5](/tncms-asset)
The district's technical education teacher, Matthew Grandy, is also the elementary and middle school physical education teacher while Melanie Enger teaches art for all grades and high school physical education. Sue Cornell is the school's administrative assistant and business manager, which means her duties can include taking phone calls from parents calling in their sick child to helping determine the district's tax levy.
"Everybody has to wear multiple hats," said Palm-Leis, who spent 17 years in Spring Green with the River Valley School District. "We're trying to offer as many different opportunities to these kids as we can."
Challenging logistics
Paige Gunnlaugsson is taking full advantage of the offerings on the island. She's on the basketball team, runs cross country, shoots trap with six other classmates and is on an equestrian team with her quarter horse, Duke.
"Here, you know everybody whether it's a person who just moved up here or someone whose been up here their whole life," said Gunnlaugsson. "You have closer connections with people, young and old."(tncms-asset)d3ccb095-fc0f-539f-83b1-7828bf11607d[6](/tncms-asset)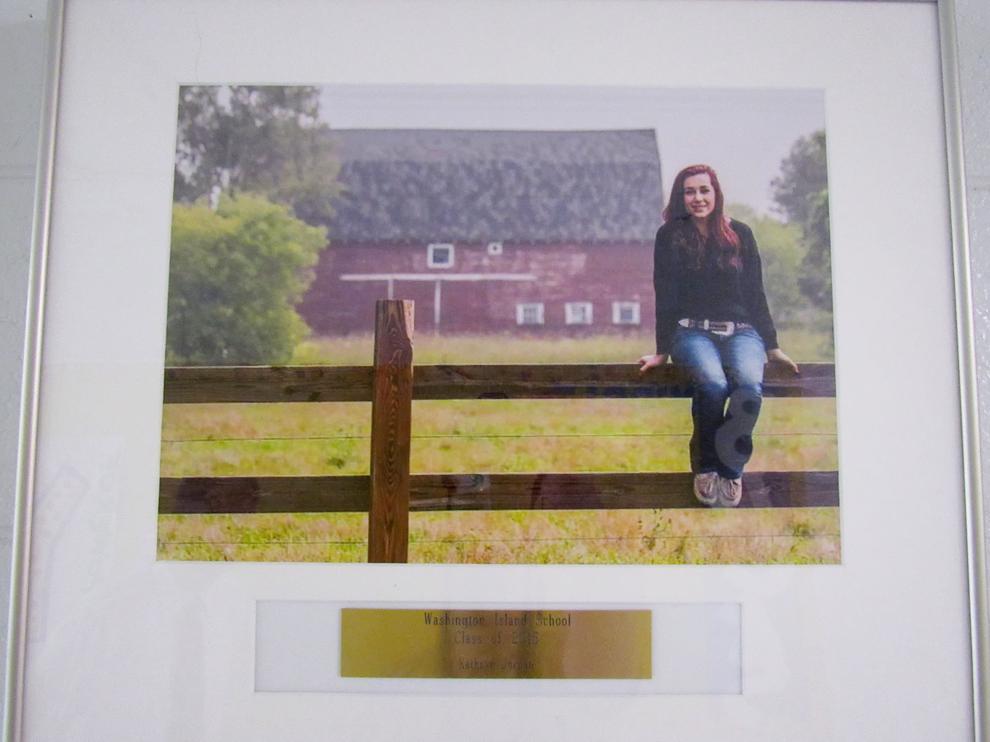 But doing sports here can be pricey and time consuming. Island residents pay the same round trip fare ($13.50 per person and $26 per vehicle) as tourists. Away games typically mean hotel stays because games end after the last ferry back to the island. Last spring, Jorgenson's daughter, Hailey, completed her fourth season of high school softball in a cooperative arrangement with the Gibraltar School District. Her father had a boat so he was able to shuttle Hailey back and forth. But for her previous three seasons, they were at the mercy of the ferry schedule. To make practices, she would have to leave school early to catch the last ferry to the mainland, finish up homework in the school library and then attend practice. She would stay at a relative's home for the night in Sister Bay and return to the island the next morning.
"She would miss almost a month of practice and even then she could only go to one or two practices a week," Jorgenson said. "Her teachers were very supportive."(tncms-asset)a5f8f98f-faad-5ede-bea8-e24e5decace1[7](/tncms-asset)
The wish list for the district includes a new $500,000 gymnasium through private donations but the implementation of a hot lunch program is unlikely due to the estimated $250,000 it would cost for a commercial kitchen plus its staffing. A $25,000 grant from the Wisconsin Technology Initiative has allowed the district to purchase eight modern smart boards to replace older models while elementary music is funded by Washington Island Music Festival.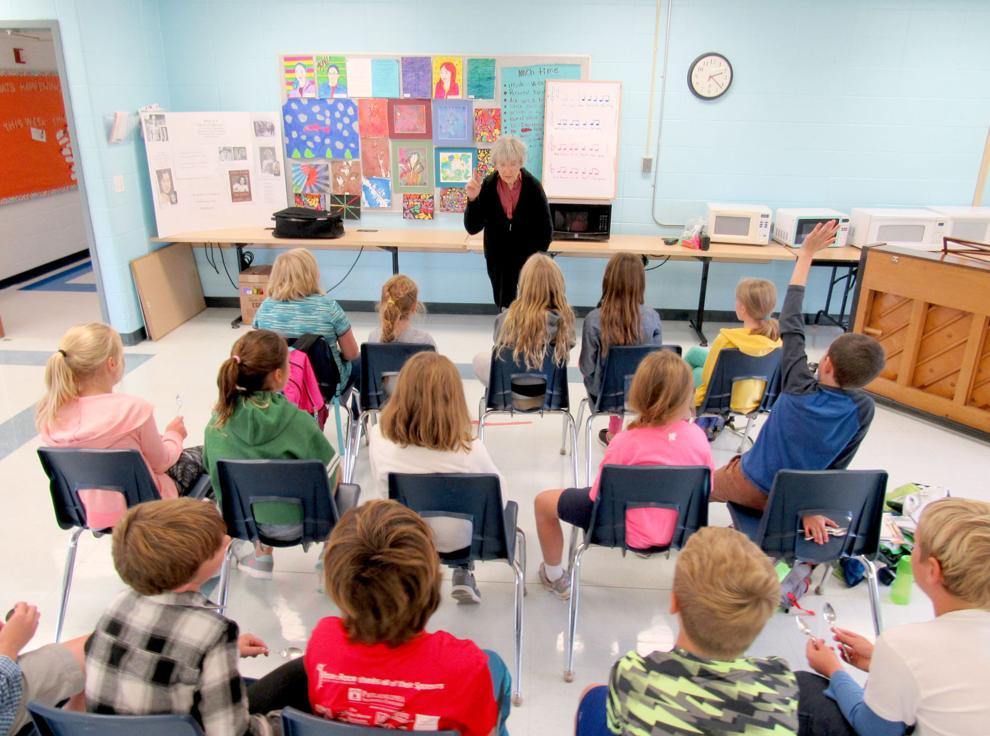 Donna Briesemeister, 73, a longtime educator and resident of the island since 1984, integrates history into her music lessons that last month included the preamble to the constitution. Last year she did a whole unit on Mozart in relation to American history.
"I love the children and this community," Briesemeister said. "There's a marked difference between an urban social contract and rural ones. It's a matter of loving them and their families and wanting them to have the very best. We do what we do here for each other."
Barry Adams covers regional news for the Wisconsin State Journal. Send him ideas for On Wisconsin at 608-252-6148 or by email at badams@madison.com.