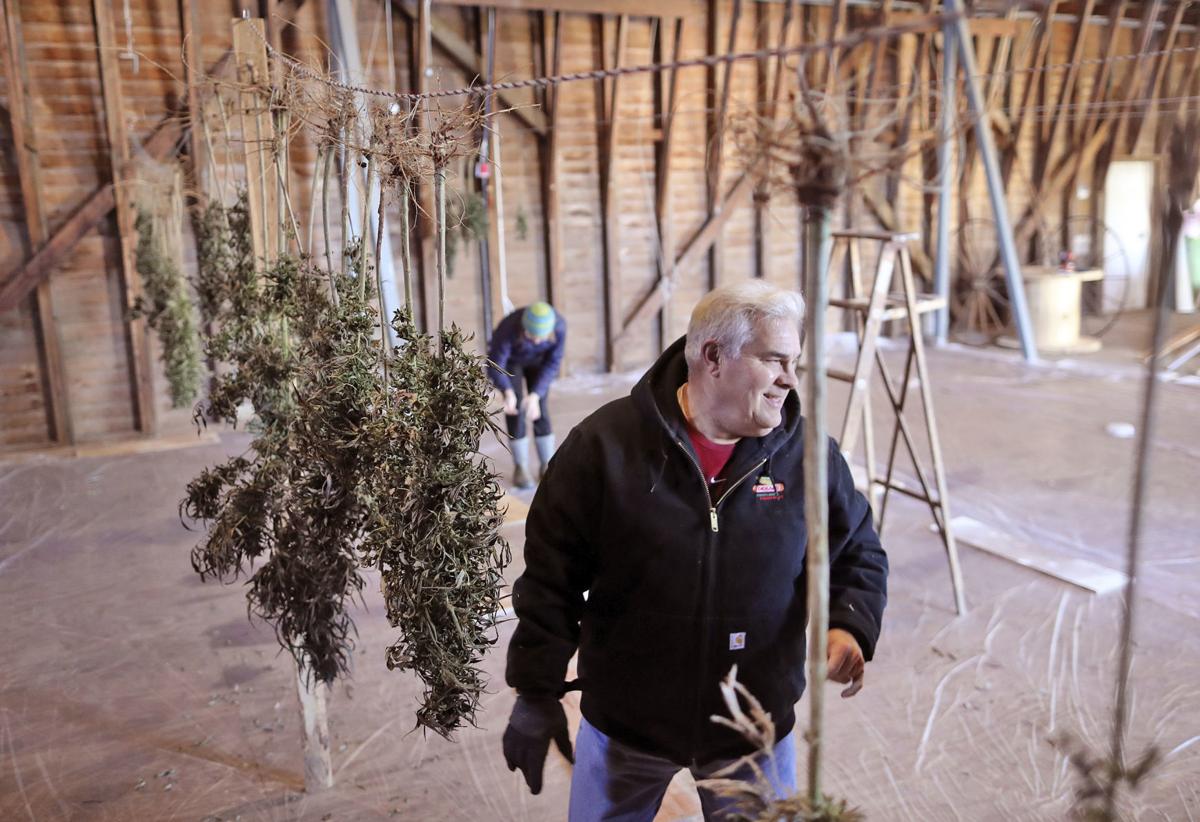 Following a successful inaugural year, industrial hemp growers and would-be growers are now able to apply and register for the 2019 growing season in Wisconsin.
The Department of Agriculture, Trade and Consumer Protection said the deadline to apply for a license and to register as a grower is Dec. 31.
The first year of the pilot program resulted in about 1,850 acres of industrial hemp grown in fields, and another 23 acres grown in greenhouses.
"We had a great response from growers for the first season this year," said Brian Kuhn, director of DATCP's Bureau of Plant Industry.
"We licensed about 240 growers and 100 processors, with about 135 growers actually planting a crop," Kuhn said. "We had a very cold and rainy spring, which made planting conditions difficult."
Industrial hemp, a substantial farm crop in Wisconsin decades ago when the material was used mainly to make rope, was reintroduced into the state's agricultural scene in November 2017, when the Legislature passed a law directing DATCP to set up a research pilot program.
Hemp is a variety of the cannabis sativa plant, with the more well-known variety called marijuana.
The fiber and stalks of hemp are used in construction materials, paper, biofuel and other things, while the seeds and flowers are used in health foods and body care items.
The hemp grown in Wisconsin can't have more than 0.3 percent THC, the active ingredient in marijuana. Growers must pay to have their crops checked for THC levels.
The industrial hemp licensing fee, a one-time charge, costs $150 to $1,000, depending on how many acres are planted.
Processors also need a one-time license, at no charge.
The annual registration fee is $350 for growers and $100 for processors.
Even though industrial hemp has a tiny bit of THC, state law requires growers and processors to pass a background check, with no state or federal drug convictions on their record.
Licensing and registration can be done online at datcp.wi.gov/, and printable forms can also be downloaded at that website.
Be the first to know
Get local news delivered to your inbox!