Wisconsin officials are urging residents who are behind on rent because of pandemic-related hardships to apply for the millions of dollars in rental assistance yet to be distributed in the state.
The federal Centers for Disease Control and Prevention last week issued another extension of the national moratorium on evictions, giving states more time to distribute federal rental assistance funds. The new moratorium expires Oct. 3 and only applies to counties experiencing either "substantial" or "high" levels of COVID-19 spread, which includes most areas in Wisconsin.
The moratorium had expired July 31, but the Biden administration reinstated it after a backlash.
"We understand that changing information may be confusing to folks facing eviction," Wisconsin Department of Administration Secretary Joel Brennan said Friday. "The most important message we have for people is that help is available and that they shouldn't wait."
Statewide, nearly $48 million in rental and utility assistance had been distributed as of Friday, leaving $274 million still available to be distributed, plus an additional $250 million that will become available soon. The state money is available everywhere except six areas of the state that are running their own programs, including Madison, Milwaukee, Dane County and Milwaukee County.
In Madison and Dane County, roughly $11 million of the $15 million in federal rental assistance funds had been doled out as of last week, according to the Tenant Resource Center, which has been in charge of distributing the funds locally. Another $28 million is still on the way.
Those administering the programs say they're getting out the money as quickly as they can, but they're concerned that not enough people know the rental help is out there.
"We're getting things out as fast as we possibly can," DOA spokesperson Tatyana Warrick said.
Susan Brown, administrator for the Division of Energy, Housing and Community Resources, which administers the state rental assistance program, said the division long ago cleared any waiting lists or backlogs and is continuing to see a "steady" number of requests for rental assistance each week. The program is still relatively new and Brown said she expects to see more interest in it, especially once the moratorium expires for good.
The Department of Administration has started using data from the Wisconsin Eviction Data Project to proactively identify residents at risk of eviction to offer them support.
At the end of July, Tenant Resource Center executive director Robin Sereno said about 1,000 pending rental assistance applications were waiting on information from the tenant and about another 1,000 needed information from the landlord. But she said there's more people out there who need help.
"There's other people who just haven't applied," Sereno said. "I think it's because they aren't aware of the program."
Brad Paul, executive director of WISCAP, the agency overseeing the statewide rental assistance program, said he believes some people haven't sought assistance because they believe they make too much money to be deserving of help.
The funds are for renters with household incomes of up 80% of their area's median income who have struggled to pay rent during the pandemic. Renters can get up to 12 months of back rent paid.
In the state program, most of the people who have applied — about 68% — have household incomes of 30% or less than their area's median income, Paul said. Only about 10% of the funds have gone to those who make between 50% and 80% of the area median income.
As of mid-July, 12.3% of Wisconsin adults reported missing the previous month's rent or mortgage payment or having little to no confidence that they could pay it the next month, according to the U.S. Census.
Brennan said it's important to get the rental assistance out there to "support Wisconsin families in need."
On Friday, the CDC's eviction moratorium applied to all Wisconsin counties except: Crawford, Douglas, Door, Forest, Florence, Grant, Green, Green Lake, Iowa, Jackson, Juneau, Kewaunee, Lafayette, Langlade, Manitowoc, Monroe, Oneida, Pierce, Polk, Sawyer, Shawano, St. Croix, Taylor and Waushara counties.
Photos: Dane County Farmers Market returns to Capitol Square
Dane County Farmers Market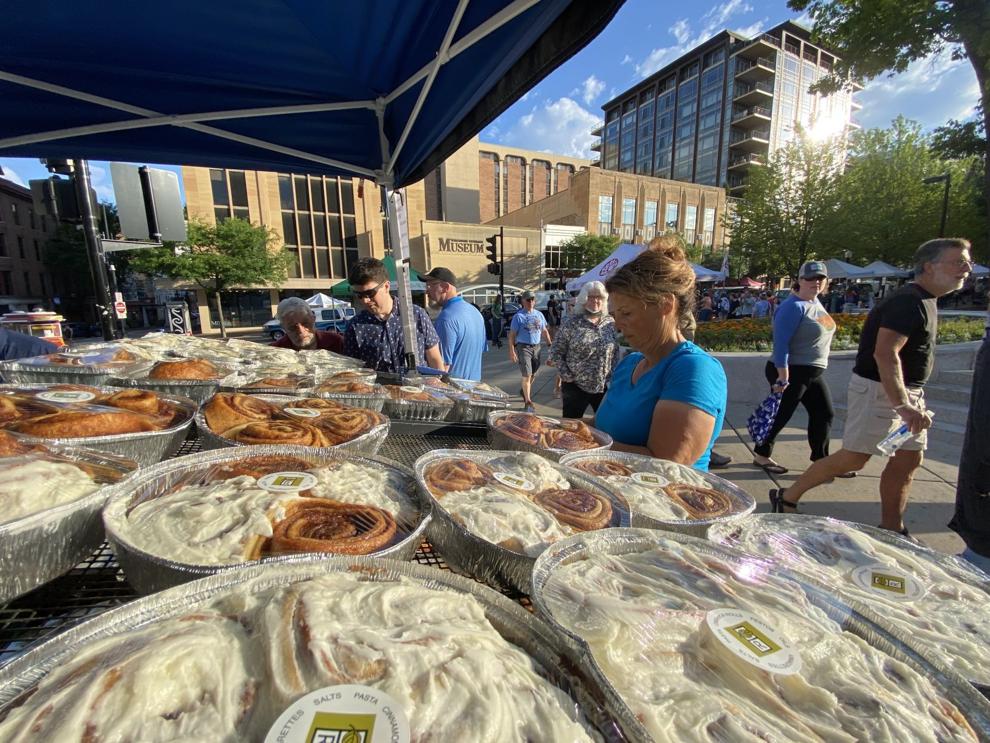 Dane County Farmers' Market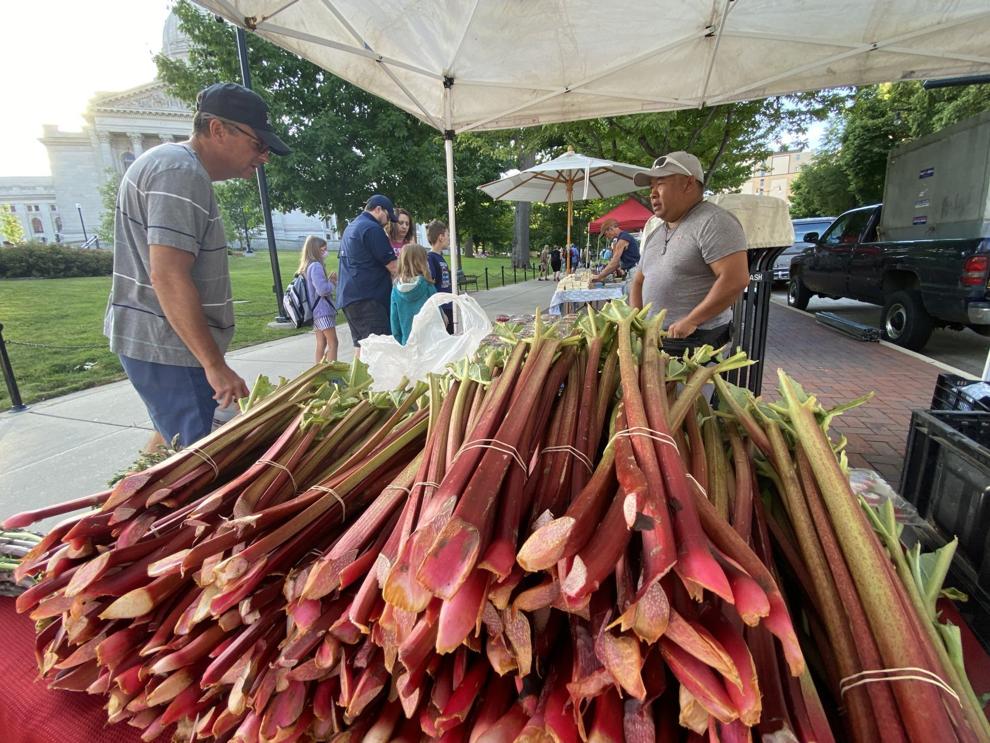 Dane County Farmers Market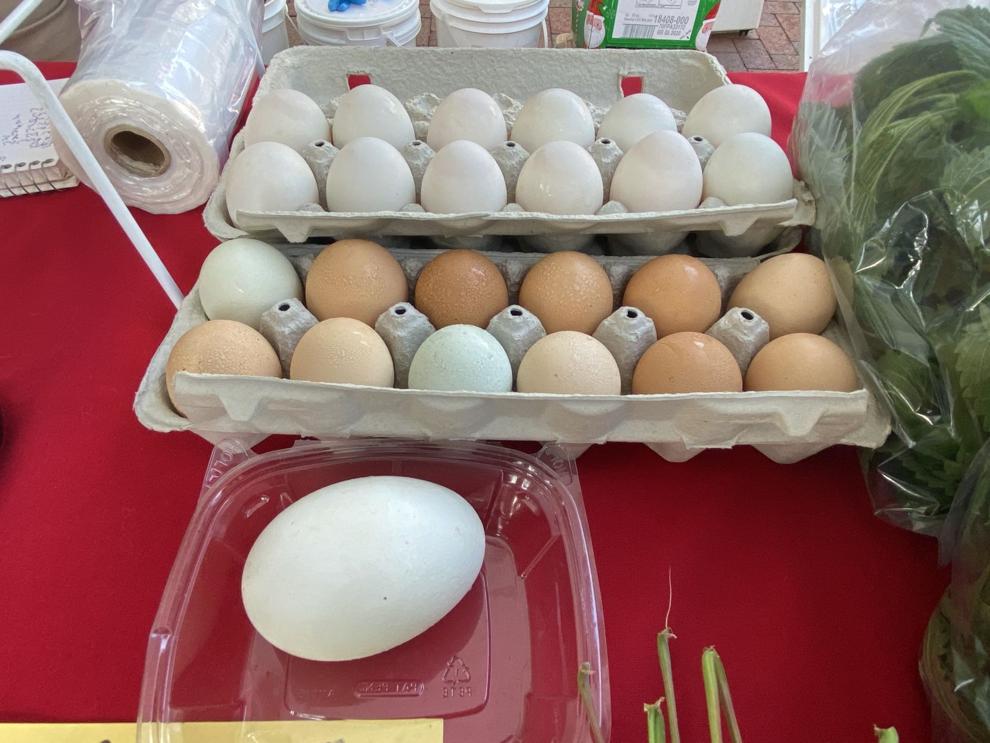 Dane County Farmers Market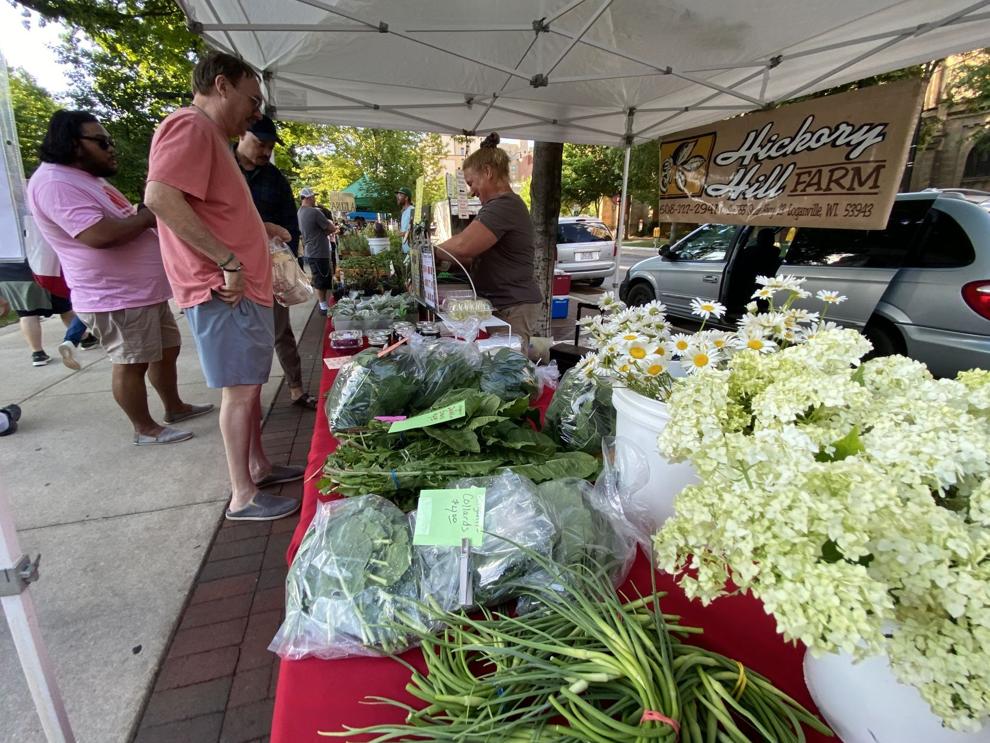 Dane County Farmers Market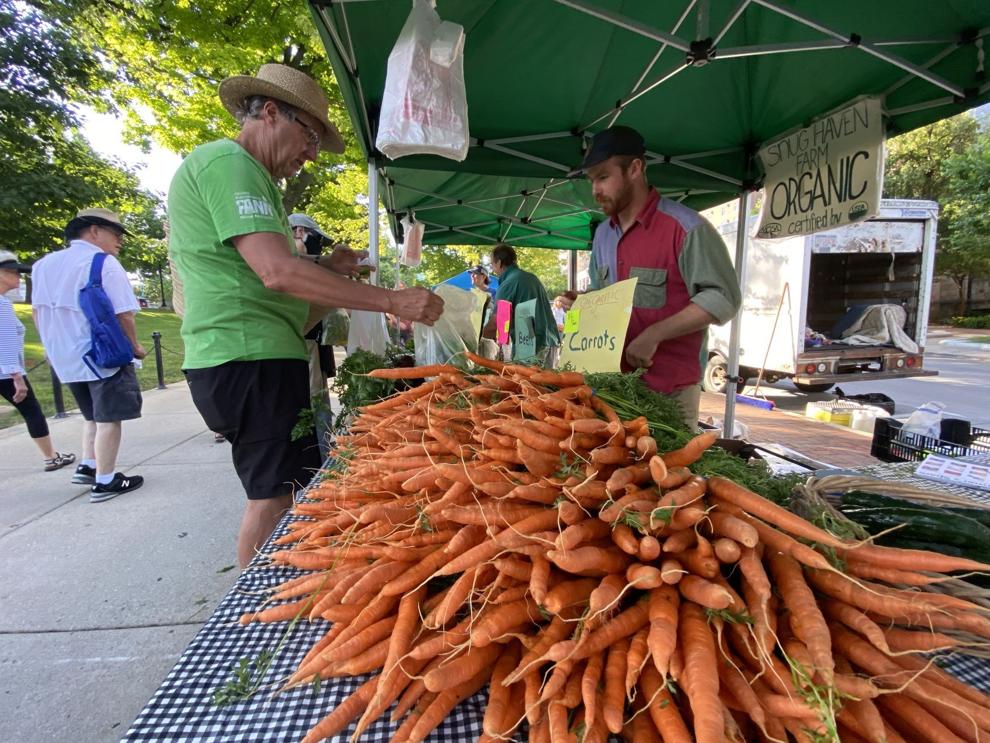 Dane County Farmers Market
Dane County Farmers Market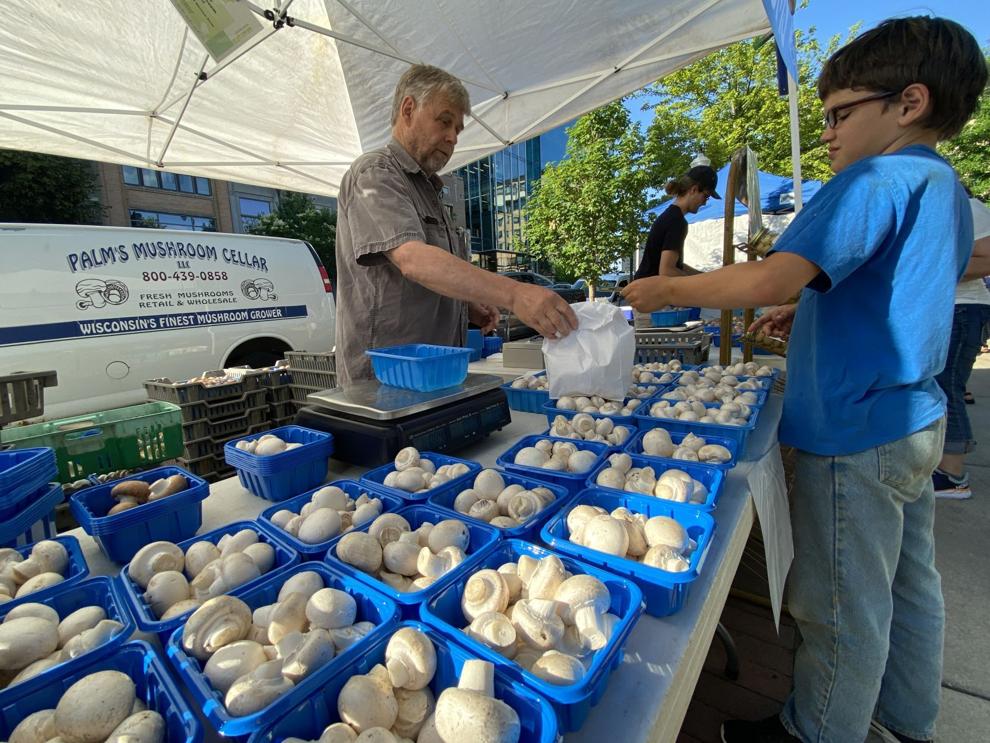 Dane County Farmers Market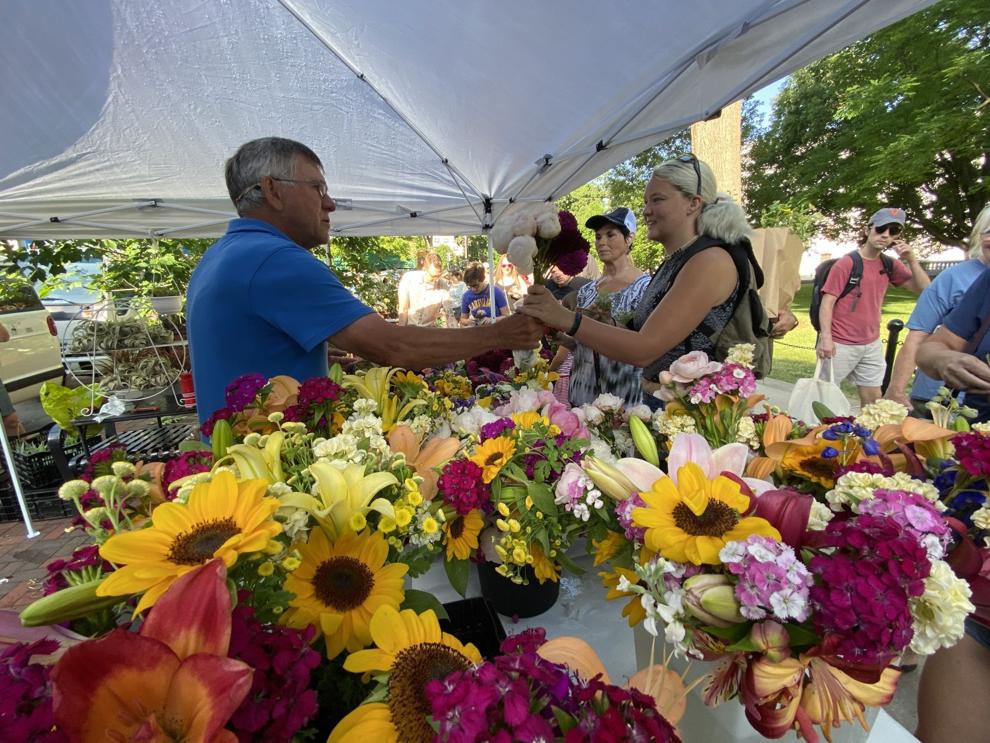 Dane County Farmers' Market
Dane County Farmers' Market