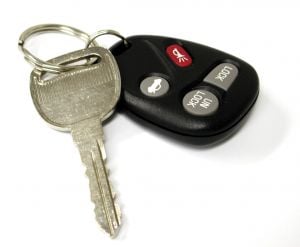 Since early December, State Farm Insurance has been offering Wisconsin residents the chance for deep discounts on their auto coverage, if they agree to let the company, in effect, ride shotgun.
State Farm says the program, dubbed Drive Safe and Save, allows for a more accurate calculation of risk, by way of a small device added to a vehicle's diagnostic port that tracks real-time driver behavior. Factors such as speed, mileage, lane changes, location, time of day and braking urgency are measured.
Drivers who participate in the program get a 5 percent discount immediately, and then are eligible for further cuts of up to 50 percent after six months of monitoring, depending on what the record shows.
State Farm is offering use of the monitoring device free for the first year, with a charge of $5 to $10 per month after that.
"This is just a way for us to set better rates for customers who are good drivers," said Missy Dundov, spokeswoman for the Bloomington, Ill.-based insurer. "This program is a chance to get discounts."
No doubt welcomed by many cost-conscious consumers, the voluntary program nonetheless raises alarm bells for those concerned about technology over-reach and the sharing of personal information with corporate interests.
"If people choose to (sign up for the program), that's up to them," said state Sen. Jon Erpenbach, D-Middleton, a longtime privacy advocate who led the creation and adoption of the state's popular "do-not-call" list. "But I would just caution people to know exactly what they're getting into.
 "I have huge privacy concerns (about the program)," he added. "Also, they are offering a 5 percent discount, and I would assume somebody's rates are going up somewhere else to pay for that."
Created in 2009, the program was first offered by State Farm in Illinois and now covers 40 states, Wisconsin being the latest.
Ann Avery of State Farm wouldn't reveal how many people have tried the program, but she said the average discount has been about 10 percent.
Other insurance companies, including Progressive and Allstate, offer similar versions of driver-monitoring programs in at least some states.
Madison-based American Family Insurance tested the concept in a pilot program in late 2010 and 2011, spokesman Steve Witmer said. He didn't know whether the company would offer it again, but said the possibilities were intriguing.
"Telematics technology offers great promise for providing drivers and insurance companies meaningful data about their driving habits," Witmer said. "We will continue to pursue this and other emerging technologies that may benefit our customers moving forward."
American Family does offer a free monitoring program to try to reduce risky driving by teens.
Known as Teen Safe Driver, the program uses an in-car communication service known as DriveCam to provide a video and data record of driving habits, plus coaching feedback. John Lee, a UW-Madison professor of industrial and systems engineering, has studied Drive-Cam and similar monitoring systems as part of his research into topics such as driver distraction and technology.
"It's a fair thing to question whether insurance companies know how to accurately measure risk from these data sets," Lee said. "Anytime you're dealing with data, you can analyze it well or poorly."
But Lee also said his research — some of it partly funded by American Family — convinced him that such systems can estimate risk accurately and provide feedback that helps people become safer drivers.
 "There's a surprising amount of useful diagnostic information in how we drive, and this technology is making it possible to provide that back to the driver so they can better understand how to be safe," Lee said. "Which is fantastic, and just a wonderful opportunity to prevent (traffic crashes), the leading cause of death of people between 5 and 35."
Erpenbach said he wasn't surprised to see insurance companies trying to monitor people's driving practices, but he questioned where it would all end.
"If I'm State Farm, sure, I want to know about any driving habit of my policyholders," he said. "I would also love to know, if I'm State Farm, what everybody does in their houses (for home insurance purposes). And I'm sure health companies would love to see people's grocery lists."