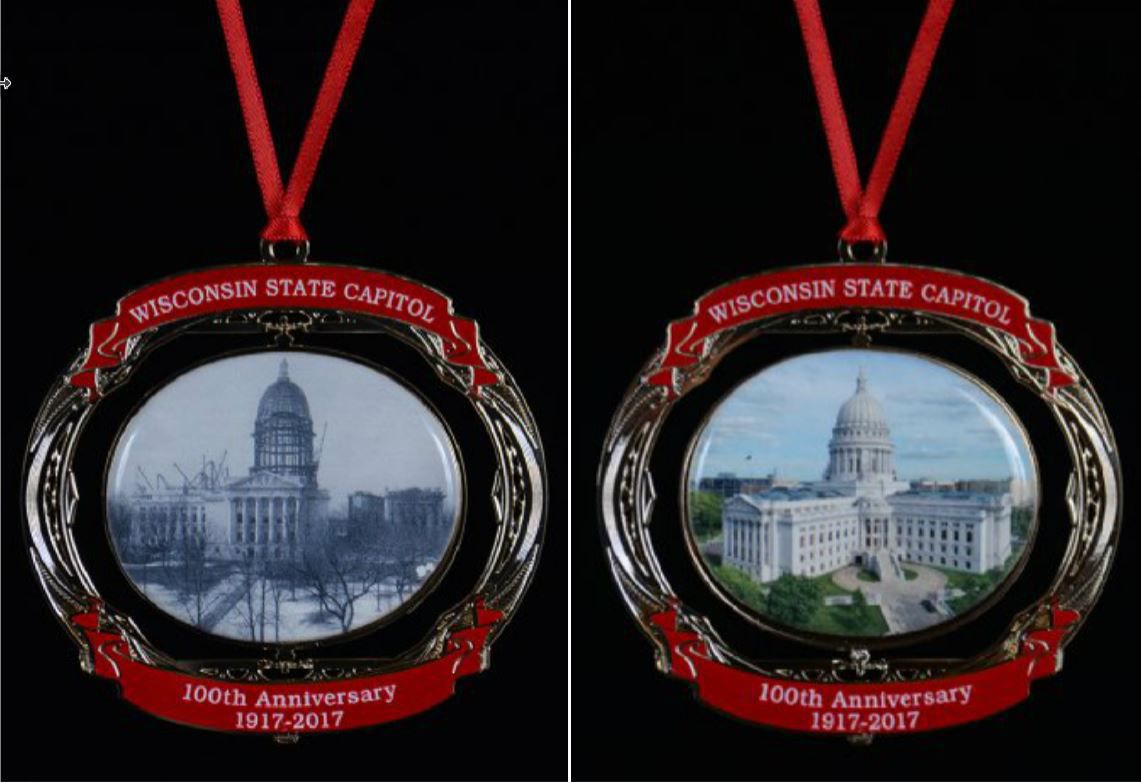 The 100th anniversary of Wisconsin's iconic State Capitol building has been memorialized with the release of the 2017 Capitol Christmas ornament.
The ornament shows the Capitol as it looks today on one side and how it looked during construction on the other side.
The ornament costs $20 and is available online at http://bit.ly/CapitolOrnament2017, or at Orange Tree Imports, the Wisconsin Historical Museum, State Capitol Tours, Bruce Company and the Executive Mansion.
The Capitol in use today is the fourth state capitol building, constructed after fire destroyed most of the third Capitol in 1904.
The 2017 ornament is the 15th in a series of State Capitol ornaments. Proceeds from sales of the ornaments have totaled over $75,000 since 2004, with the money used for restoration projects around the building.