SHULLSBURG – Heather Walker is a trooper.
Just hours before she gave birth to her son in November 2010, Walker was seated on a bucket using a hammer drill to remove plaster from the limestone walls of a home she and her husband, Chris Price, had purchased earlier that year.
They were living in Shullsburg at the time, but when their son, Duncan, was 6 months old, Walker and Price felt the need to be closer to their renovation work, about a mile south of the village. That's when, on Memorial Day weekend of 2011, the trio moved from their rented home into a 14-foot-by-14-foot tent in the backyard of their unlivable but historic house that was constructed before Wisconsin was not only a state but before it was a territory.
Their tent had electricity supplied by an extension cord from the garage but no running water and a crude outhouse for a bathroom. So for three months they hauled water from a nearby airport in 5-gallon buckets so that Duncan could take a bath and Walker had water for cooking.
"We had a slapped-up kitchen and a walk-in tent with a dresser in there and a regular bed," Walker said, in an attempt to make her quarters sound somewhat comfortable. "I grew up in the country, in just wide open spaces, and I just wanted to be where my house was."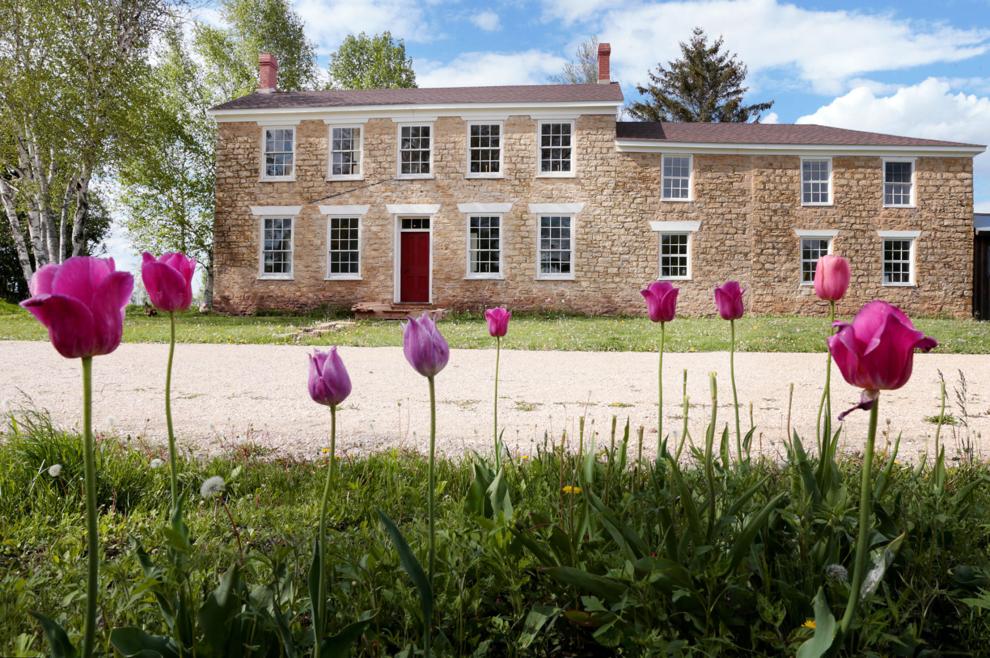 The inconveniences have paid off and a dream has been realized.
After six years, more than $250,000 in renovations and thousands of hours of work themselves, Walker, 39, Price, 40, and Duncan, 5, are about ready to open the doors on Gratiot House Farm Bed & Breakfast, one of the oldest and most historically significant homes in Wisconsin.
The two-story house was built by Col. Henry Gratiot in 1835, who came here to mine lead in 1827 when it was the Michigan Territory. The settlement came to be known as Gratiot's Grove (not be confused with the village of Gratiot 11 miles to the east) and grew to more than 1,000 people. During the Black Hawk War in 1832, the community, about a mile south of Shullsburg, was home to a frontier fort.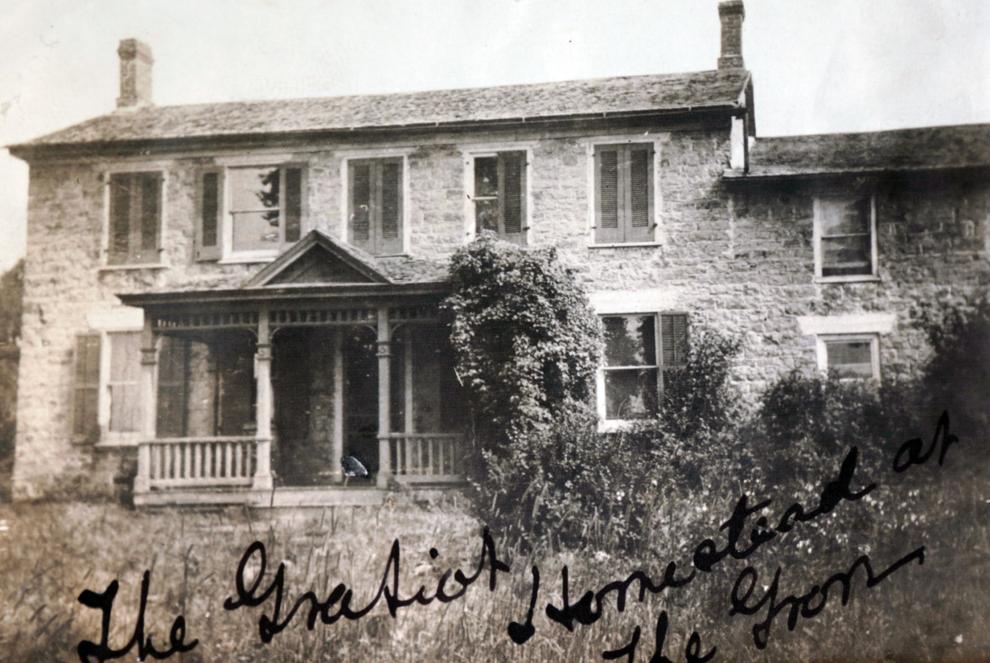 But today, the Gratiot House and the Berry Tavern, a mile to the southwest and built in 1840 as a stagecoach hotel and tavern, are about the only reminders of the former boom town. Efforts are underway for the tavern's potential restoration, but for now Gratiot House is taking center stage.
The house has retained its original stone walls and wood floors, a parlor, dining room and large windows that flood the building with natural light. Bathrooms were added during the restoration to each of the two bedrooms of what is now the B&B, while Walker and Price live in the east end of the house in more modern quarters. The B&B side has been restored to resemble the 1830s, including a lack of insulation. That means they will take reservations only from May through Nov. 1 of each year.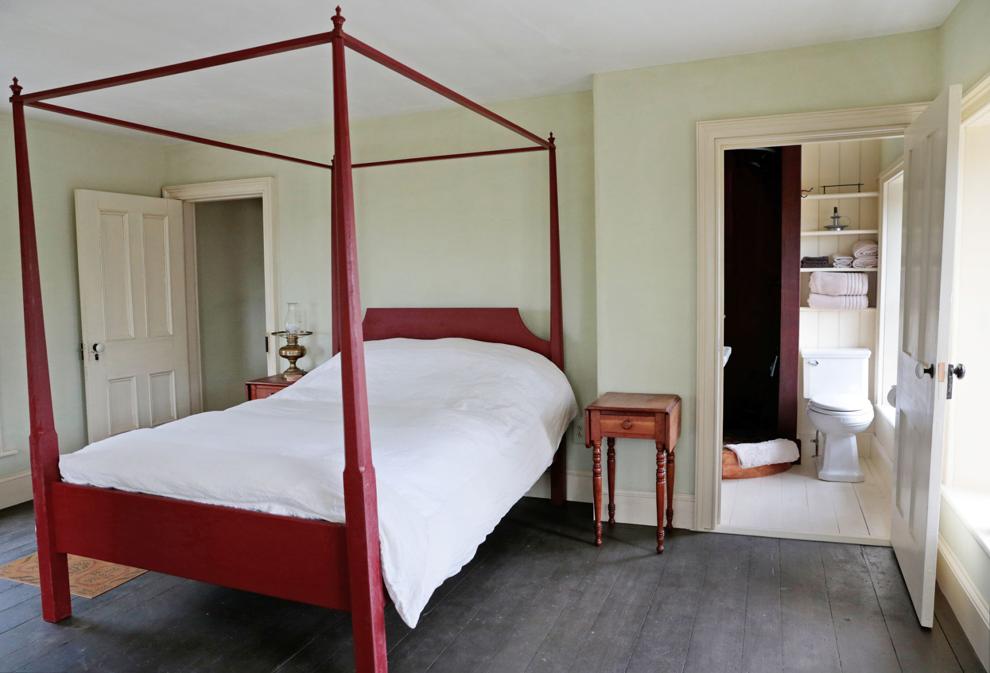 The property includes bee hives, an organic orchard and vegetable garden, 13 chickens and soon, two sheep, a few goats and a donkey. The business is about a 90-minute scenic drive from Madison, 18 miles from the tourist hotbed of Galena, Illinois, and 27 miles from Dubuque, Iowa. Downtown Chicago is about 160 miles to the southeast.
"If you do the bed and breakfast calculations (in Galena) they're $100 more (per night)," Price said of his $139 rooms. "So we're the low end but cool."
Wisconsin is home to over 300 bed and breakfasts, but Gratiot House is one of the oldest structures in the state to house a commercial entity of any kind.
It predates Old Wade House built in 1849 in Greenbush, the Arbor House (1850s) in Madison and even the cottages of Pendarvis in Mineral Point (1840s). It's not as old as Francois Vertefeuille House (1810s), or Astor Fur Warehouse (1828), both in Prairie du Chien, but Gratiot House is a piece of Wisconsin's history that has survived while many other similar structures in the area were removed to make way for corn, bean and hay fields.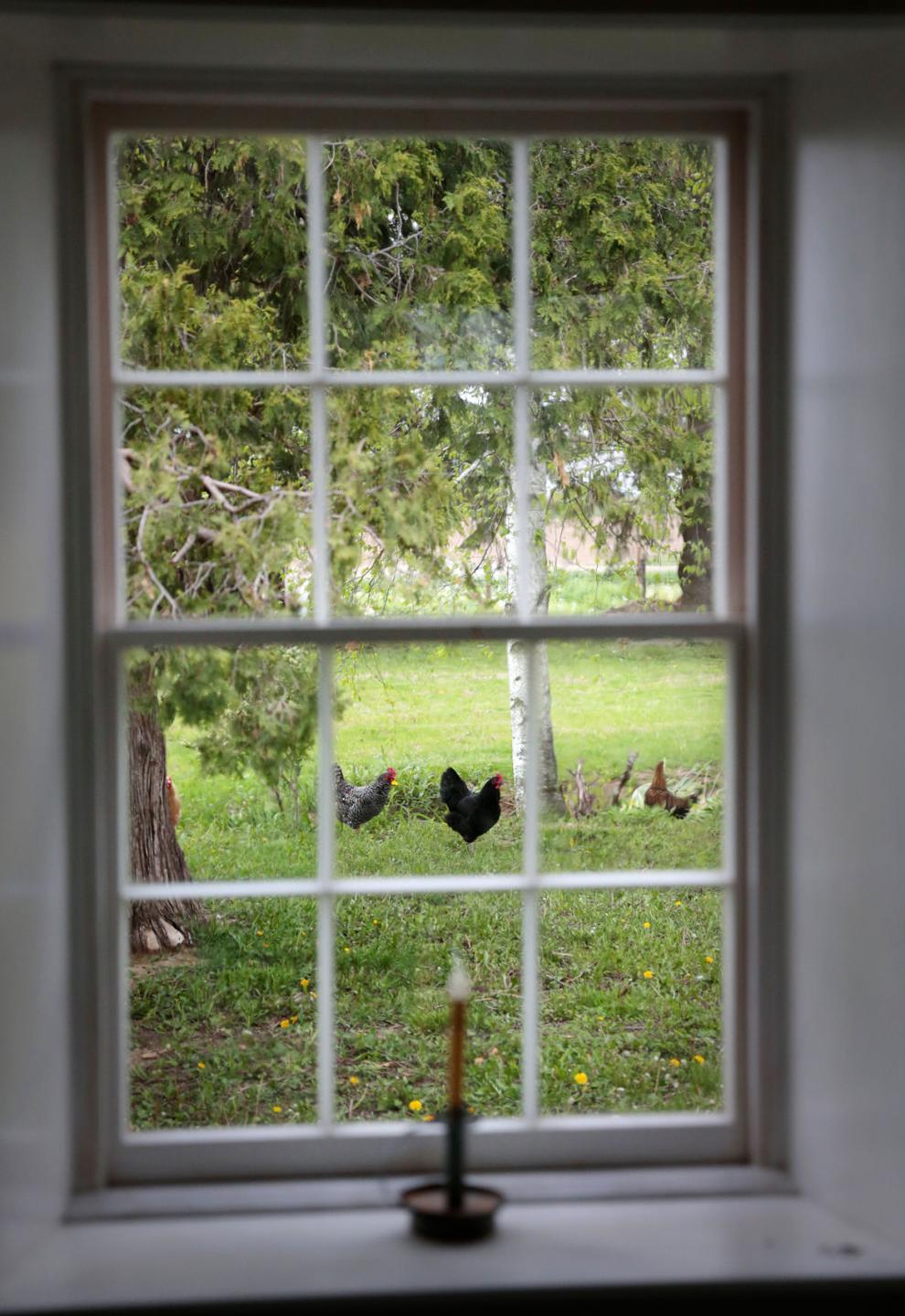 Kerri Thiel, executive director of the Wisconsin Bed & Breakfast Association, said there are many historic homes used as B&Bs around the state with restoration work a draw for many of those who own vintage homes.
"Part of that passion is their desire to do authentic historic restoration," said Thiel. "We hear story after story of people that are into restoration of these beautiful historic properties but 1835 is probably the oldest one I've heard of."
The house constructed by Gratiot would have been grand for its day, a time when most in what is now southern Lafayette County were living in log cabins or in the side of hills. But Gratiot, who survived capture during the Black Hawk War and who had made his way to Wisconsin from St. Louis to Galena in the early 1820s, never got the chance to fully enjoy his new home.
In 1836, Gratiot traveled to Washington, D.C., to report to President Andrew Jackson about the "sad and deplorable conditions of Indians living along the Rock River," Florence Gratiot Bale, one of Gratiot's ancestors, wrote in the Journal of the Illinois State Historical Society in 1932. But on the return trip home, Gratiot died of pneumonia in Baltimore at the age of 45. He is buried in a Catholic cemetery there, but the Gratiot House would remain in the Gratiot family until 1860.
The home went through multiple owners and tenants through the years, many of whom rented the house and land for farming. From the early 1960s to 1970, the east side of the home was used as a corn crib until it was purchased and renovated in 1970 by John Hatfield and in 1980 placed on the National Register of Historic Places.
The home gradually fell into disrepair but was still being used as a residence when Walker and Price bought the property in 2010.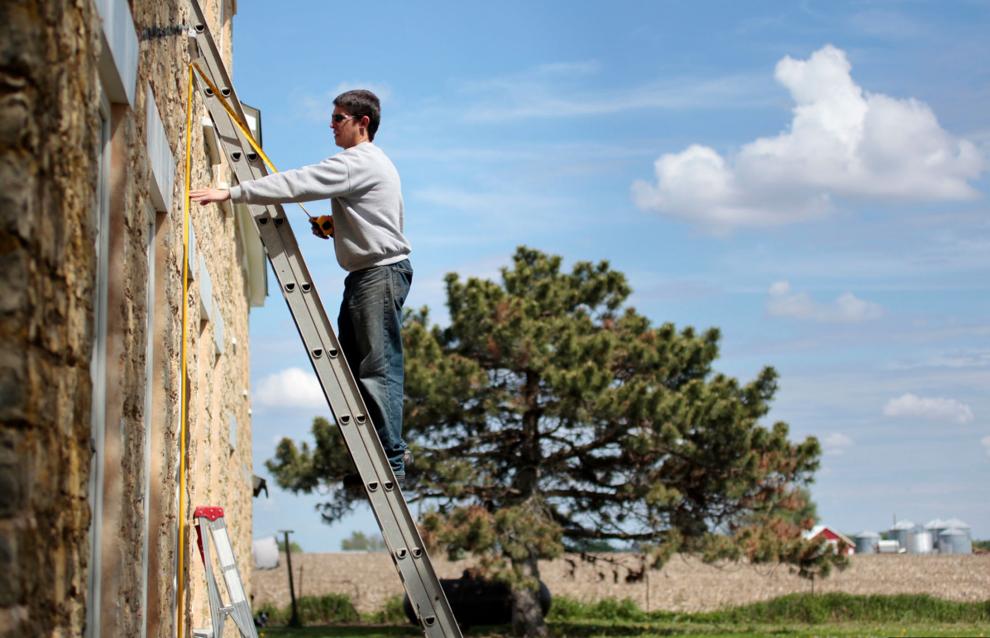 There was little on the building that didn't need major work. They replaced the roof, fixed the limestone walls by using rock from the remnants of a nearby 1853 home, rebuilt each of the 29 windows and reconfigured the staircase to the way Gratiot had it constructed 181 years ago.
Jay Berendes, 36, has been working on historic structures in and around Shullsburg, established in 1827, for most of his adult life. He is one of many who have helped Walker and Price with Gratiot House and spent part of last week building a front stoop for the B&B's main entrance.
"It was in real rough shape," Berendes said of the home. "It was in need of absolutely everything. Nobody who would not have appreciated this type of building would have saved it. But it's so worth it. If you wanted to step back to pre-Civil War, this house is going to be the best example of that, especially (the B&B side). Bar none, you wouldn't find one as period as this."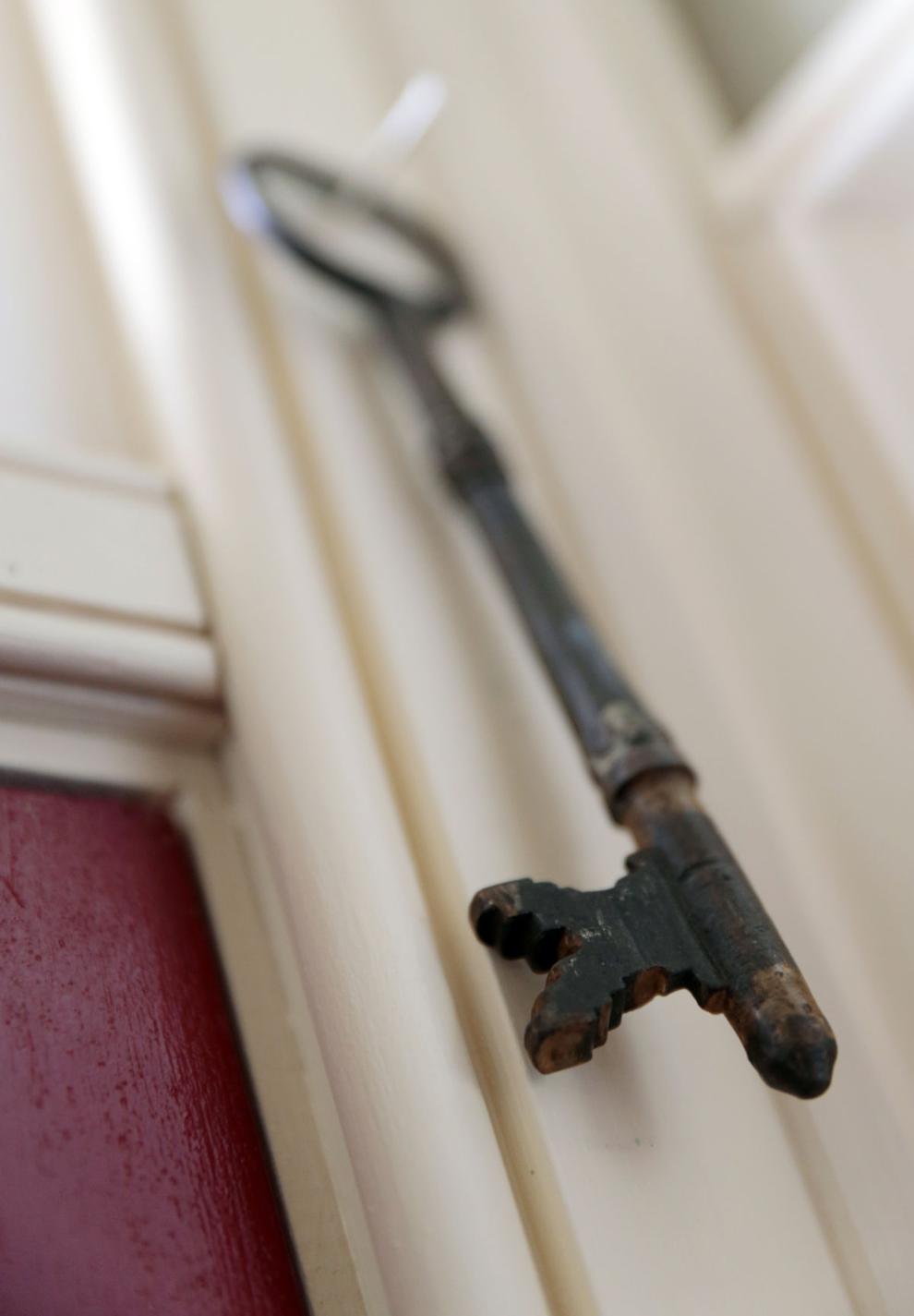 Walker is a massage therapist who grew up in West Bend, and Price a commercial airline pilot with California roots. They met online in 2007 when she was living in Cedarburg and he in Brodhead. They married in 2008 and two years later purchased the dilapidated house and 3.5 acres of property for $125,000. Price, who has an affinity for old planes, had seen the property from the air and pursued its purchase after abandoning plans to build a remote cabin near Shullsburg.
"The challenge of a 10-room stone house to rebuild was really intriguing to me," Price said. "I knew it would be a very large project and thought it would be a five-year project but it's been Groundhog's Day for six years and two months just working on the house. But as you get wrapped up in the history of the place it starts to take on a new light and that's what has kept me going."
Barry Adams covers regional news for the Wisconsin State Journal. Send him ideas for On Wisconsin at 608-252-6148 or by email at badams@madison.com.